7 Awesome things To Do in Antwerp, Belgium @wondwand
Brussels may be the capital of Belgium, people in Antwerp will gladly tell you that "Antwerp is the city and the rest of the country is the parking lot". Yes, people from Antwerp are generally very proud of their hometown but that shouldn't be a surprise if you know about all the awesome things you can do there.
Wondering what they are? Let's see!
1. Visit the world's only museum that has a spot on the UNESCO World Heritage list
The Plantin-Moretus Museum in the center of Antwerp isn't just any museum. It's the only museum in the world that has earned the title of UNESCO World Heritage site. Why? Well, it's special in many different ways. This 16th-century building used to be the Plantin-Moretus printing company and many of the old printing tools – including two of the world's oldest printing presses – have been preserved at the museum.
Additionally, the Plantin family's entire Grand Library, including many rare books and maps, has been saved and so has most of their furniture and the interior decoration of the house. While there are many old houses still decorated as they were when people lived there centuries ago, the Plantin-Moretus Museum has one unique feature, something I'd never seen before: walls covered in leather. That's right, instead of typical wallpaper, it has rooms with entire walls – and the ceiling – covered in thick leather. It's quite special to see and I highly recommend you go and have a look!
2. Learn about the giant who had his hand cut off
Many European cities have their own legends and Antwerp isn't any different. When you visit Antwerp's Grand Place, you'll notice the fountain with a statue of a man read to throw away hand. The man is the Roman soldier Silvius Brabo and the hand belonged to the giant Druan Antigoon.
The story goes that Antigoon terrorized the city of Antwerp by demanding toll from every skipper who wanted to cross the river. If they didn't want to pay, Antigoon would cut off one of their hands and throw it in the water. One day, Brabo was approached by seven man who had plans to get married and wanted to save their money for their brides, instead of handing it over to Antigoon, so they asked Brabo to help them kill the giant. He did and at the end, he cut off Antigoon's hand as the giant had done to so many skippers before him, and threw it into the river Schelde.
It is said that this story lies at the origin's of the name of the city of Antwerp. In Dutch, "to throw a hand" is translated as "Handwerpen". Lose, the "H" ant you get "Antwerpen", the Dutch name for the city.
3. Wander through an open-air museum
Outside the city center of Antwerp lies the park of Middelheim. Together with the park Vogelenzang ("Bird's Song") and Den Brandt, it makes up for the bigger whole of the Nachtegalenpark ("Nightingale Park").
Middelheim is special, though, because aside from a regular park where people can come for a walk, a picnic or to play with their kids, this park is also an open-air museum displaying both modern and more classical looking statues and art installations.
4. Walk underneath the Schelde river
In 1933, the city of Antwerp had a tunnel built that allowed pedestrians and cyclists to walk from the right to the left shore of the city by going underneath the river Schelde. People still heavily use the St.-Anna Tunnel today and at the same time it's become a sight for tourists because of its vintage look and – more specifically – its original wooden escalators.
Outside the tunnel's entrance on the right shore, there's an information sign educating passersby about the construction of the tunnel and the renovation works that were needed after World War II.
5. Go shopping in the spirit of the Antwerp Six
Antwerp is Belgium's fashion capital and a major player in world fashion as well, with a renowned fashion school and a reputation to live up to thanks to the Antwerp Six. The Antwerp Six are six fashion designers who graduated from the Royal Academy of Fine Arts in Antwerp in the Eighties and who all had international success. They conquered a spot for Flanders on the world map of fashion and raised the standard for all Belgian designers after them. Their names are Dirk Bikkembergs, Ann Demeulemeester, Walter Van Beirendonck, Dries Van Noten, Dirk Van Saene and Marina Yee.
Whether you want to shop high-end fashion or buy a bit more budget-friendly, Antwerp is still a shopping haven for locals and visitors alike. At the Meir you can find all big retailers, while the area around the Wilde Zee ("Wild Sea") has fun little boutiques, you can find more alternative stores at the Kammenstraat and the designers hang together at the Nationalestraat.
6. Watch the sun set over the city from Linkeroever
While most of Antwerp's sights and to-do's are located in the city center, which is on the right shore, the left shore or "Linkeroever" is the perfect place from where to gaze upon it all. If you're an early bird, grab a breakfast to go and watch the sunrise from the shore. But even better is getting some tapas and drinks, walking through the St.-Anna Tunnel I mentioned before and choose a nice spot overlooking the water as the sun goes down and Antwerp put its nightcap on.
While I'd recommend doing this in summer as it's warmer, watching the sunset over the city is definitely nice around Christmas time too, as you can then see the Christmas market and the big ferris wheel all lit up against the early darkening sky.
7. Go on a coffee-hop
In Antwerp you shouldn't go barhopping, but coffeehopping. There are so many cool coffee bars in this city and new ones are opening every day. Antwerp is a bit known as the hipster city of Belgium, so it shouldn't surprise that this is a great place to get a high caffeine fix and compare lattes and espressos while enjoying a piece of cake or a bagel. Barnini at Oudevaartplaats 10 is a favorite of many.
8. Find accommodation in Antwerp, Belgium

Where to Stay in Antwerp, Belguim
Best Budget Hostel in Antwerp, Belguim – The ASH
The ASH is located in the city centre of Antwerp within 1 km from Antwerp Central Train Station. The hostel is 400 m from De Keyserlei and a 15-minute walk (2 km) from Town Square, City Hall and the Cathedral of Our Lady Antwerp. The MAS Museum is 1.7 km from Antwerp Student Hostel.
Antwerp Student Hostel offers guest accommodation with free access to WiFi, a private garden and a shared kitchen. Guests can relax in the games room or library. Every morning, you can wake up to a carefully prepared breakfast at the hostel. You can enjoy a cup of coffee or snacks as well. Guests can play a game of pool or table football.
The soundproofed rooms at Antwerp Student Hostel feature private or shared bathroom facilities. There is also a capsule mixed dormitory.
Best Mid Range Hotel in Antwerp, Belguim – 

B&B De Witte Nijl
Set in a 19th century Flemish mansion, De Witte Nijl is 450 m from the Royal Museum of Fine Arts. Antwerp Central Station is 2.5 km away, while the Het Steen Fortress is 1.5 km away and 1.5 km from the Cathedral of Our Lady.
The elegant junior suites at De Witte Nijl are decorated with antique furniture and African details. They all feature a seating area with armchairs and a flat-screen TV. The private bathrooms are fitted with bath and shower.
Guests can start the day enjoying a rich buffet breakfast. The surrounding area offers a variety of cafés, pubs, and restaurants.
Maison de Trazegnies Antwerp offers luxury suites in Antwerp's trendy South quarter. Free WiFi is available throughout the entire accommodation.
The accommodation is air conditioned and is equipped with contemporary design furniture as well as a flat-screen TV. Some units have a terrace and/or balcony with garden or city views. Free WiFi is available throughout the entire accommodation. The bathroom comes with luxury free toiletries, bathrobes and towels. Bed linen is offered.
Maison de Trazegnies also provides a minibar with complimentary soft drinks, coffee and tea. You can also relax in the lounge area with books and magazines, or have a drink by the fireplace.
For the readers of Two Monkeys Travel: a free guide to Antwerp!
Want to explore Antwerp now that you've read about all the awesome things you can do there? Well, I've got something to help you out: a 19-page printable pdf walking tour around Antwerp that you can take with you on your trip. Yaay! You can get it here.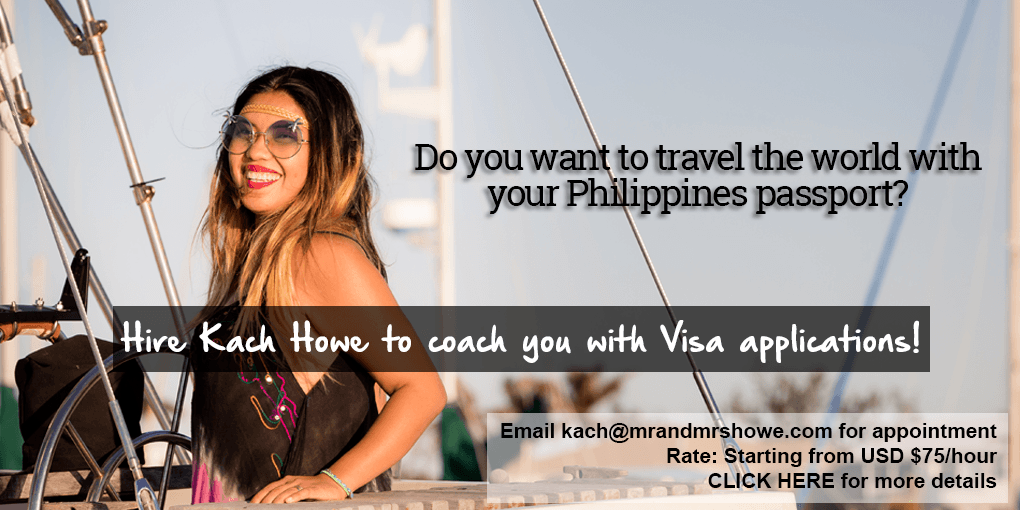 About the Writer
Sofie goes in search of cultural and culinary experiences around the world and shares her adventures on WonderfulWanderings.com. She's based in Belgium and lived in Antwerp for a year during her studies. In between wandering and writing, Sofie needs a cup of tea and she's  slightly addicted to Instagram and Facebook.

Are you on Pinterest? Pin these!