15 Best Things to do in Aspen, (CO) Colorado
Colorado is a paradise for skiers and aspiring skiers, but there are many things to do in Aspen CO all year round. Due to its location in Colorado's Rocky Mountains, Aspen has a lot of stunning views and fun activities to offer. It is also known for its luxurious restaurants and boutiques. Hence, traveling here requires quite a lot of money. However, this city in Colorado is a must-visit due to the fact that it will give you the feeling of what vacation really is! So, if you're planning a trip we've found the best things to do in Aspen and places that you can visit while you're in this gorgeous city.
Don't worry, this is not just another article about skiing in Aspen. Consequently, we've included plenty about what to do in Aspen, Colorado in summer as well! 

15 Things to do while you're in Aspen, (CO) Colorado
1. Maroon Bells
The perfect place for people who love hiking! Maroon Bells offers you very beautiful scenery that would take your breath away. The hike can be challenging and easy at the same time, but when you reach the summit, you'll be greeted by stunning views. Don't forget to bring water, wear comfortable clothes, and your camera as this attraction could be one of your most memorable experiences. 
Suggested Tour: Rocky Mountain National Park Tour 
2. Independence Pass
This could be one of your most exciting and thrilling things to do in Aspen. The drive through the Independence Pass highway is challenging! There are narrow roads that are passable by only one vehicle. Alertness is needed when driving. However, the stunning view that surrounds you is definitely a sight to see! So if you're a thrill-seeker, never miss this one out. 
3. The John Denver Sanctuary
A beautiful park that's ideal for relaxation. If the Aspen Colorado weather allows it of course! John Denver Sanctuary has lush grass, perennial flowers & engraved rocks with Denver's lyrics and quotes. Whether you're a fan of John Denver or not, this park should be on your bucket list. You will be amazed by how beautiful and calming this place is. 
4. Aspen Mountain / Ajax
This Aspen ski area in the western United States is known as "the athlete's mountain" due to its challenging slopes. During the summer season, you can go hiking on the trail. However, some parts might be steep so it is recommended to wear closed shoes. Overall, whether you choose hiking or skiing, this mountain offers stunning views that will make your experience all worth it. 
5. Rio Grande Trail
Enjoy a great ride on this trail. Riding a bike here is the perfect way to see one of the most beautiful sceneries in Aspen. But if you don't feel like biking, you can walk your way through the trail, both are worthwhile. The main highlight of this trip could be the river so don't miss the chance to see it.
6. T-Lazy-7 Ranch
Everyone can enjoy a lot of activities in this ranch such as snowmobile tours, horseback riding and fly fishing. Because of its lovely surroundings and views, the T-Lazy-7 Ranch is also perfect for weddings and other events. So whatever you feel like doing, this place is a must-visit.
7. Cathedral Lake Trail
Aspen surely has a lot to offer for people who love challenging hikes. Cathedral Lake Trail is one of the options. Hike on this trail and witness gorgeous terrain along the way. The main highlight of this trip is the lake! So if you're in for a challenge, then go here and try one of the coolest things for adventurous visitors to do in Aspen!
8. Castle Creek Road
Have a serene drive along Castle Creek Road. You'll get to experience to see the views of the mountains, and the trees around. It is recommended to go here in the fall season where the tree leaves are in full glory. Truly one of the most magnificent things to see and do in Aspen, Colorado.
9. Silver Queen Gondola
This seventeen-minute ride to the top is a must when you're in Aspen. You'll get to see magnificent views of the mountains. Although the ride would only take you 17 minutes, you can spend a lot more time at the top of the mountain.
10. Wheeler Opera House
This stone building was constructed in the 1890s, with a design that blends both Romanesque Revival and Italianate architectural styles. That's why the building itself is already a sight to see. If you want and schedule depending, you can watch a show as well. 
11. Buttermilk Mountain
An ideal place for beginners in skiing, or for aspiring skiers. If you go here without any experience in skiing, you will leave the place satisfied as you learn and get to enjoy the real fun of skiing. 
12. Aspen Hurst Theatre
Aspen Hurst Theatre is settled in the beautiful Rio Grande Park. With a relaxing atmosphere, you'll surely enjoy going here. The theater features musicals, plays and family entertainment, that's why this is also an ideal place for families spending their vacation in Colorado and one of the most family-friendly things to do in Aspen. 
13. Aspen Recreation Center
Also known as "ARC", Aspen Recreation Center offers a lot of recreational activities for people of all ages. You can try rock climbing, pick-up a game of hockey, ice skating and hockey, youth art classes, karate classes, swimming lessons, or just relax in their lazy river. 
14. Independence Ghost Town
Photo by Cyndi and Dave CC BY 2.0If you're interested in American history, then head out to Independence Ghost Town. When you visit this place, you can see some ruins as this was a former mining town deserted in the late 1800s because of a severe storm knocked out the supply routes.
Suggested Tour: Aspen's DarkSide Ghost Tour
15. Aspen Brewing Company
Enjoy drinking a beer in Aspen Brewing Company. People that want to enjoy and relax while having a drink can go here to experience such things. A great drink experience in a beautiful setting. 
16. Find accommodation in Aspen, Colorado
What to do with 3 days in Aspen, (CO) Colorado?
Day 1 in Aspen, Colorado
Rio Grande Trail
Start your short vacation in Rio Grande Trail. You can either walk or ride a bike if you want. It will get you excited about your Aspen trip due to the beautiful surroundings. But remember that this is just a warm-up for more adventures that awaits you.
Day 2 in Aspen, Colorado
Maroon Bells
Your Aspen trip won't be complete if you will not go to Maroon Bells. One of the most famous attractions in Colorado. It offers stunning views but with a challenging hike. But don't worry, as the way up is all worth it.
Day 3 in Aspen, Colorado
Wheeler Opera House
On your last day, visiting the Wheeler Opera House is a great idea. The stunning architecture of this building is already worth it. Plus, you can enjoy watching a play if you're into that kind of stuff. 
Frequently Asked Questions about Aspen, (CO) Colorado
1. Is Aspen, Colorado safe?
It is relatively safe as crimes are not common. Hence, most travelers or visitors enjoy going here without having any negative experiences. 
2. When is the best time to visit Aspen?
If you're into skiing, then the winter season is the best time as there are plenty of ski resorts that provide an awesome experience and fun lessons. If you love hiking, summer could be the ideal time, just be reminded that the temperature during this season could be high. But actually, anytime can be a perfect time to visit Aspen due to its stunning and magnificent views that everyone could enjoy.
3. What is the best transportation to use in Aspen?
You can either go by walking, biking, or a bus to go to and from the ski areas. They are affordable and the easiest way to travel anywhere.
4. How to get to Aspen?
To go to Aspen, you can take flights going to Aspen/Pitkin County Airport, it's 3 miles from the town of Aspen and 6 miles from Snowmass Village or you can also choose to fly into Denver International and then take transportation going to Aspen and Snowmass Colorado.

Are you on Pinterest? Pin these!

About the Writer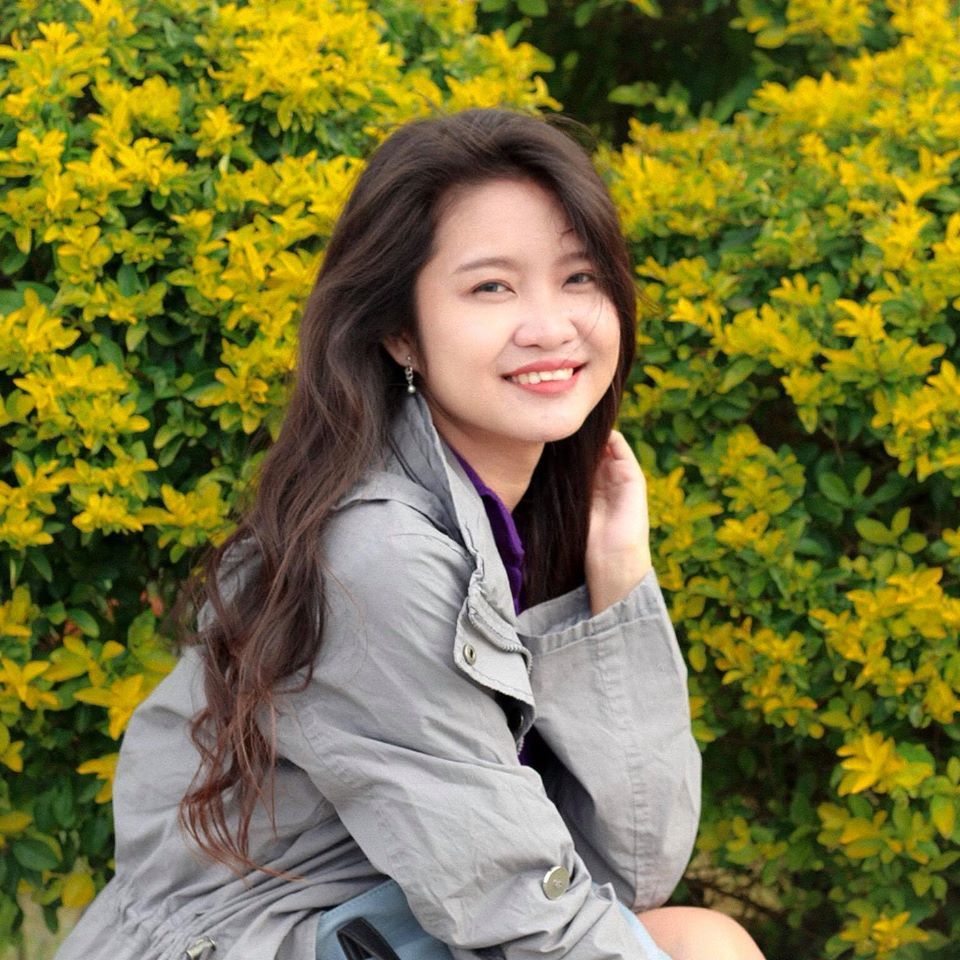 Hi there! I'm Fatima. My first major travel was in 2016 in the beautiful city of Cebu. After that, I got interested in traveling. Now I enjoy learning languages and other country's cultures. My goal is to visit at least one country each year and to share my experiences with other people through writing or blogging. Witness my journey by following me on Instagram.​​​​​​​​​​​