Tate Haus Staycation in Bulacan: Perfect Destination for Teambuilding and Family Reunion
Want to feel the gentle and fresh wind that the countryside brings? It's now possible and you don't have to go somewhere far from Manila! At Tate Haus, a resort surrounded by rice fields in Bulacan, you can feel the fresh air, and do amazing farm activities while enjoying the resort's modern amenities!
Without being asked, I know that you're already tired of staying at home all day long and working during this time of the pandemic. If not, you're probably living a 9-5 life of waking up in the morning, heading to the office, working, going back home, sleep, and repeat. The thought itself is already exhausting! And what do we usually do when we're stressed out with work and life? We unwind! The good thing is, it's possible to do that without going far from Manila (remember that traveling to some other islands in the Philippines is still restricted.) You can literally find a lot of now-open resorts, hotels, etc., that are ready to serve you. And we found a gem in Baliuag, Bulacan; Tate Haus.
Tate Haus is a private resort located in Baliuag. The location of it is totally amazing as it is surrounded by rice fields and is far from the city. And in this article, I'll tell you how we really enjoyed our 3 days and 2 nights stay here!
Activities You Can Do At Tate Haus Bulacan
1. Swimming
Of course, since it's a private resort, there's a private pool as well. And if you like swimming, this is the best activity to do for you. The pool is ideal for both kids and adults as there's also a shallow part for the little ones to enjoy.
2. Cooking
Tate Haus has its own kitchen, and you can cook your own food there! If you enjoy cooking like me, then this is one of the best things you can do here. I actually love the design and style of their kitchen, that's why I and my friends enjoyed cooking (though we only cooked pancit canton because we didn't bring our ingredients. Haha!) So don't forget to bring your ingredients if you want to cook something.
3. Singing Karaoke
Filipinos are known to love singing so much! And if you're going to a private resort, expect to see a videoke. Unfortunately, we didn't use the videoke because all of us were not born singers. We don't want to ruin the very nice weather for our 3D2N trip!
4. Play Billiards or Ping Pong
If you're a fan of any of these two, then that's also possible at Tate Haus. It's a great thing to do if you're staying there with your barkada.
5. Watch a Movie or Series
Tate Haus doesn't only have a pool but they also have a jacuzzi! If you want to have that cozy evening enjoying your favorite beverage and watching a movie while relaxing, then you can do all that while you're in the jacuzzi. This jacuzzi is also located outside. You can watch a movie (even Netflix) on a DLP Projector. How nice is that?
6. Carabao Riding
As mentioned, the resort is surrounded by rice fields, there are farms and farmers, so of course, you'll also find carabaos! You can ride these strong creatures through one of the resort's activities. We rode for more than 1 hour around the village and the rice field. You can talk to Sir Lyle (the resort's owner to arrange it for you.) Do remember that the rate is different.
This is one of my favorite activities! It was all our first time and we're really shocked to witness how strong carabaos are!
Just prepare for a muddy day! Yay!
7. "Halimaw" Riding
This vehicle is called a "combine harvester" in English. And "Halimaw" means monster in Tagalog. But it is more of like an angel more than a monster for me as it helps farmers harvest rice a lot easier than doing it manually.  This vehicle is big, probably the reason why locals call it halimaw. Riding it was also our first time, and seeing how the farmers do it is totally a unique experience! They really work hard for us to eat at least 3 times a day! They're truly admirable!
However, please note that this activity is only seasonal (rice harvest.) We did it last November, they said the next one will be in February. You can also ask the staff regarding this if you want to try it!
Accommodation at Tate Haus
Each room at Tate Haus has different themes and all are air-conditioned. We chose the pink room, only because it's the cutest for us Haha! Most of the rooms have queen size double deck beds, so up to 10 people can stay in 1 room. They also have rooms that only have 2 queen size beds or 1 king-size bed.
Inside, you'll find a private bathroom, the toilet and shower room are separated! We love this feature hehe. All rooms also have tables and chairs but with different designs and styles. Toiletries like bath towels are offered. You can also request hangers if you need them.

Other Amenities at Tate Haus
In this resort, family gatherings, wedding reception, debut celebration, etc. are possible. Tate Haus has an event center with a sound system so this is the ideal place to do those kinds of occasions. Again, you can ask the owner regarding this matter so they can arrange it for you (it's offered at a different rate.)
Frequently Asked Questions About the Tate Haus
1. How much is the room rate at Tate Haus?
Rate starts at PHP 18,000 for 20 PAX for 2 rooms which only costs 900 per person!
2. Are pets allowed?
Yes, but only the smaller breed.
3. What is the check-in and check-out time?
You can choose between these schedules:
8 am – 5 pm (Daytime) – Lowest price PHP 18,000 for 20 pax
7 pm – 6 am (Nightime) – Lowest price PHP 20,000 for 20 pax
8 am – 6 am / 7 pm – 5 pm (Overnight) – Lowest price 32,000 for 20 pax
4. Can two people stay at the resort?
Yes. However, the rate will still be the same, but the resort is all yours. 
5. How to book?
You can book directly by sending a message through their Facebook page. You can also visit their official website.
Globe: 09451702105
Email: [email protected]
How To Get There
From Manila, ride a bus going to Baliuag, Bulacan. At Pulilan, take a tricycle then head to Matangtubig. Public transport can't enter Matangtubig so it's advisable to ride a tricycle.
So if you're craving that quality time with your loved one or friends away from the hustle and bustle of the city, Tate Haus is the place to be!

About the Writer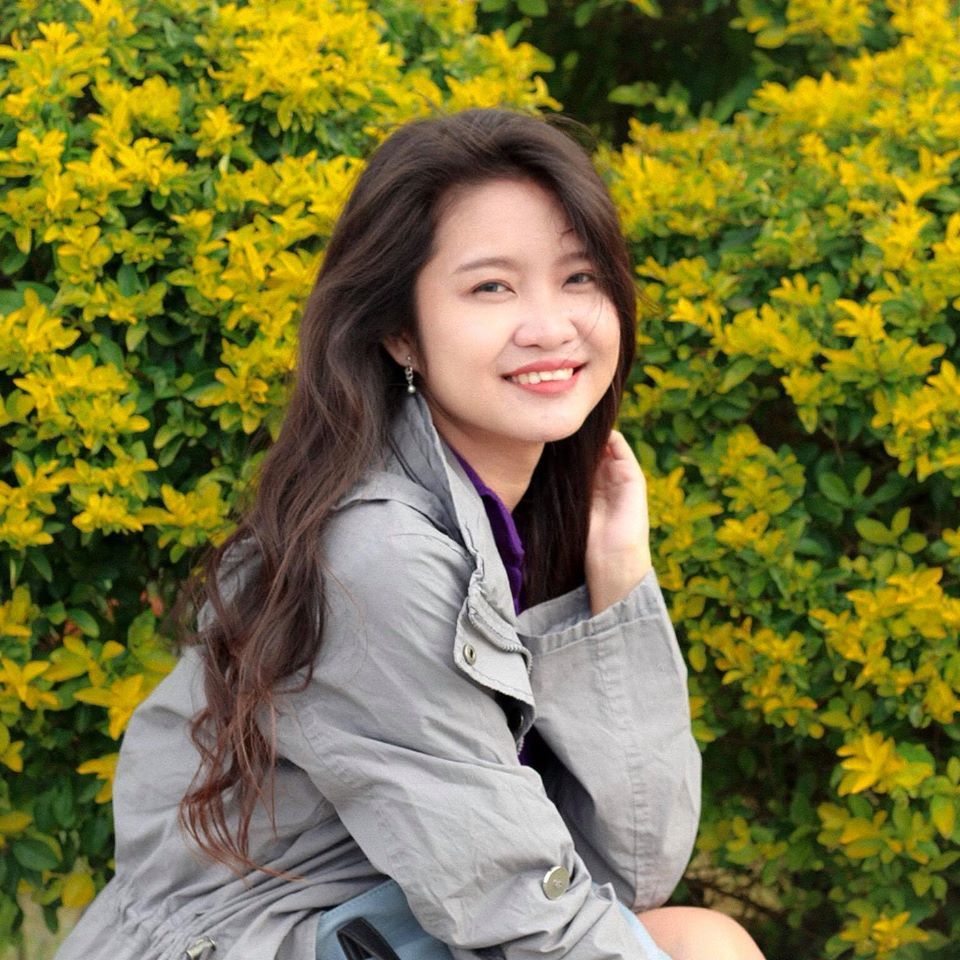 Hi there! I'm Fatima. My first major travel was in 2016 in the beautiful city of Cebu. After that, I got interested in traveling. Now I enjoy learning languages and other country's cultures. My goal is to visit at least one country each year and to share my experiences with other people through writing or blogging. Witness my journey by following me on Instagram.

Are you on Pinterest? Pin these!