Common Reasons For South Korea Visa Rejection and What You Can Do About It
One of the cons of having a Philippine Passport is applying for visas. In our application, we may get approved or denied. If you are looking forward to visiting the land of KPop and KDramas, you should read this article to help you avoid getting rejected. Here are Common Reasons For South Korea Visa Rejection.
With the rise of our love for KDramas like the super kilig Crash Landing on You to the heartwarming Reply 1988, South Korea is almost in everyone's bucket list. I got to enter South Korea Visa Free last January 2020 and visited Seoul. But, if you aren't eligible to be visa-free, apply for a South Korea Tourist Visa. If you don't want to be rejected, know your enemies to avoid them.
Unlike other visa applications, the South Korean Embassy checks the reason why your visa may be denied. However, some may be a bit vague. So check out the common reasons:
Failure to Submit Complete Required Documents
If you are applying for a South Korea Visa, it's better to triple check the documents you have submitted. You can also photocopy or take a picture of them to ensure everything has been passed. Check out some few notes below:
Application Form – check if it's answered correctly and with your signature. It's better if this is computerized as it would be neater.
Photo – the photo should be the correct size and attached to the form
Passport Bio-page – the passport is not enough, you'll need to pass also a copy of your bio-page or else you'll get rejected since it's incomplete
Original Bank Certificate – with account type, current balance, opening date, and the average daily balance must be included. You could be denied if one is missing
Original Bank Statement – for the last three months. Please note that you pass both a bank certificate and bank statement, not one. It's also better if they are the same account from the same bank—incomplete submission results to denied a visa.
If you are an Employee – Pass a Certificate of Employment – it must be original with the applicant's name, position, hired date, compensation, office address, and landline number of your HR. It states that a landline number should be used rather than a cellphone number. This is most probably for verification purposes as it's easier to contact and confirm through landline than cellphones as people can pretend to be HR.
For Business Owners – Pass a Business Registration from SEC or DTI or Business permits – should you state in your application that you have a business but not present this document, then you can be denied. If you don't have one because you have an online business, make a cover letter explaining your current situation
In case you are a student – Pass a School Certificate – it needs to be an original certificate or letter from the school. Submit also a copy of your school ID, if you have it.
Income Tax Return – this is a requirement for employees and business owners. In Cebu, a "Received" stamp from the BIR is necessary. Should you have no ITR, ensure to have a cover letter as to why you don't have one
Invitation Letter – should someone in South Korea invite you and you state it in your application, an invitation letter is needed.
Guarantee Letter – if you are not the one covering the whole amount of your travel expense to Korea, also submit a Guarantee Letter. Don't forget to provide their bank certificate and bank statement, too. If not, your application may be incomplete.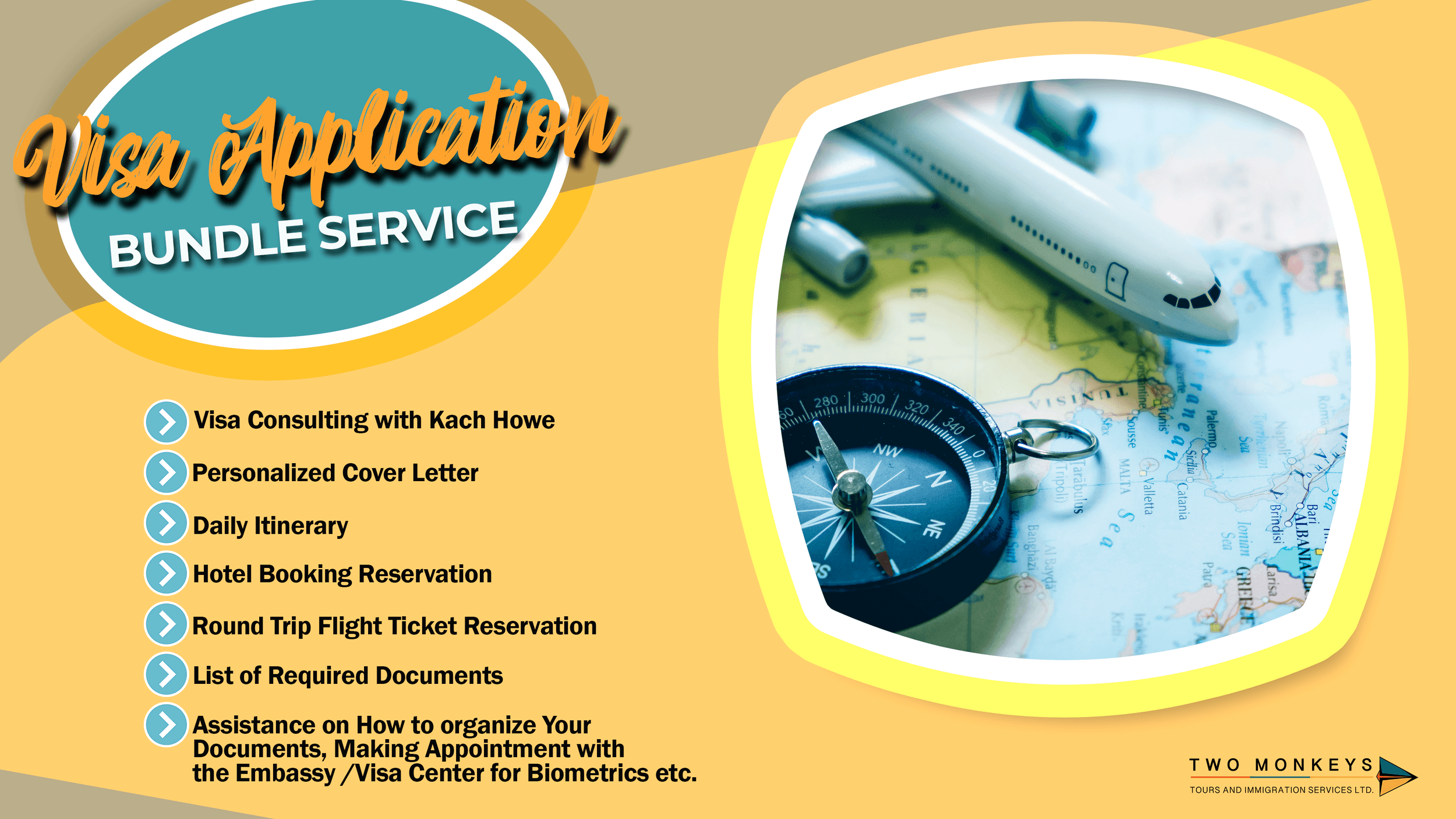 Failure to Qualify to the Visa Category they Applied For
This is one of the common reasons for the South Korea Visa Rejection of Filipinos. That's why I advise you to take pictures of what you submitted, especially your form as you might have blanks or mistakes, you can look back.
There are many types of Visa Categories; the most common is C for Short Term Visits.
Make sure to check "Tourism" under Details of Visit
Should your stay be under a person who is your relative but you checked "Tourism" instead Visiting Family/Relatives/Friends it may a reason your visa got denied
If you are also applying for a tourist for more than 59 days, but you have a relative working and living in South Korea, you may be rejected as the Embassy might conclude that you are not there for tourism rather than visitation or job hunting
You can also check your financial capacity if your money is enough. As per travel agents, you'll need at least USD 100 per person per day for your trip plus extra for flights
Having a good travel history is a plus
Failure to Prove Purpose of Entry to Korea
Most Filipinos also get denied because of this reason. It's pretty vague. But here are some pointers that could help you:
If your purpose of entry is tourism – make sure you have enough funds and that you are staying at a place near tourist spots. If you are staying not at a hotel and the address is residential and not that touristy, the Embassy might think you are staying with a friend and will look for a job rather than tourist spots
Make a cover letter explaining that you want to travel South Korea as a tourist attaching your flight reservations or bookings, hotel bookings, attraction tickets or tours availed
Failure to prove strong economic and family ties to the home country
The South Korean Embassy doesn't want you to stay in SK illegally, if they think you will, then you might get rejected. This is one of the common reasons for South Korea Visa Rejection, especially if you have no current job. It'll be a good motive to find work there. You can prove your deep ties to your country by providing your Kid's Birth Certificate, Land Titles, Investments. You can check our article on Ways to Prove Deep Ties in your country.
Other Reasons for South Korea Visa Rejection
Invalid Passport
As always, a valid passport is needed when you apply for a visa to almost all countries. For South Korea, you'll need to have one that is valid for more than 6 months. If it's already expiring, make an appointment with the Department of Foreign Affairs for passport renewals. Read our article on How to Apply for a Philippine Passport in DFA.
Prohibited in Entering Korea as Per Korean Immigration Law No. 11 sec. 1 (Prohibition of Entry)
This is not one of the common reasons for South Korea Rejection, but for your information, here is what's under Korean Immigration Law:
"(1) The Minister of Justice may prohibit the entry of a foreigner who falls under any of the following subparagraphs:
1. Persons carrying an epidemic disease, narcotic addicts or other persons deemed likely to cause danger and harm to the public health;
2. Persons who intend to enter the Republic of Korea unlawfully carrying firearms and guns, swords, explosives, etc. as prescribed by the Control of Firearms, Swords, Explosives, etc. Act;
3. Persons deemed highly likely to commit any act detrimental to the interest of the Republic of Korea or public safety;
4. Persons deemed highly likely to commit any act detrimental to the economic or social order or good morals;
5. Mentally handicapped persons who are void of a capacity of discriminating sense and have no person to assist their sojourn activities in the Republic of Korea, a person who is void of bearing the sojourn expenses in the Republic of Korea, and other persons in need of relief;
6. Persons for whom five years have not elapsed after departure from the Republic of Korea under a deportation order;
7. Persons who have taken part in the slaughter or cruel treatment of people on the grounds of race, ethnicity, religion, nationality, political opinion, etc. under instructions from or in liaison with the Japanese government, any government which was in alliance with the Japanese government, or any government on which the Japanese government exercised predominant influence from August 29, 1910, until August 15, 1945; and
8. Persons who correspond to any of subparagraphs 1 through 7 and who are deemed by the Minister of Justice as persons whose entries are improper."
Violation of Korean Law
Unless you have been to South Korea, if you have violated the law there, you may get denied to get another South Korean Visa. Examples are working on a tourist visa, overstaying in South Korea, or causing trouble. Bawal Pasaway!
Documents Can't Be Verified
If the Embassy decides to contact your HR office, School, Bank, or Hotel, your application may be rejected. Please make sure that you have written the correct number in the application form. Double-check also that there are numbers, too.
Inviter is Not Qualified to Invite You
In case you are invited by a friend or relative in South Korea, they should be qualified to invite you. They must have proper jobs, legal documents, and identification. You can pass their passport, contracts, or certification from a South Korean Company.
Failure to Prove Relationship with your Inviter
Your relationship must also be strong or proven. It's a red flag if some person you have known online (and not yet met) or met only for a few months to invite you – you might get trafficked. It's better if you have known each other for more than 3 years. Prove it with birth certificates or marriage contracts, conversations in Apps or Facebook, or pictures.
Failure to give a prima facie evidence of your marriage validity
The marriage contract you have passed must be legal and, if possible, issued by the PSA. You must also plan to have a family together. There are some cases where people get married to get a visa or citizenship.
Failure to give the correct information about your spouse
The documents you have submitted (Marriage Certificate, Employment Contract, etc.) must be the same as the one in the application form.
Failure to prove to keep a normal marital life
Should your marriage be because of money or visa grants, then you may be denied getting a visa.
Those are the common and not so common reasons for South Korea Visa Rejection. The Embassy in Manila doesn't accept appeals, unlike the Cebu Consul. Make sure to have a letter addressed to the Consul, and you are sure the reason for denial is not valid. Feel free to attach supporting documents too. If not, you can try again after 6 months. Make sure your documents are complete, verifiable, and authentic. Triple check them and don't forget to pray. Good luck!

Are you on Pinterest? Pin these!