7 Awesome Things to Do in Orlando, Florida @AnjaliSareen
Orlando, Florida, in the heart of the state, is known to many as the "land of theme parks." While The City Beautiful, as it is called, has a lot to offer, most visitors think of Orlando as a place to find The Mouse at Disney or a place to hop on the Hogwarts Express at Universal. Orlando does have a leg up on many other cities because of their theme parks, but contrary to popular belief, theme parks are not all you can find in Orlando! This Central Florida city has a vibrant and booming cultural scene, interesting sights to see and lots of fabulous outdoor activities to partake in.
Buckle up, because you're about to find out the many awesome things to do in Orlando, Florida – including more than just theme parks!
1. Explore the Nerd Culture
Nerds and geeks have been experiencing a great comeback for a while now, and there's no better place than Orlando to bask in the glory of being a "smarticle". Orlando not only has several regular businesses through which you can explore nerd culture, but they also have several on-going events every month that'll help you get in touch with your geek side. In Winter Park, just outside of the city proper, visitors can find The Geek Easy, a comic book, and bar where you'll find every piece of geek memorabilia you could ask for. You can also visit Cloak and Blaster (a gaming-themed bar), BART (a bar plus arcade) or even Soupa Saiyan, a pho restaurant themed to remind you of Dragonball-Z. The king of the nerd spots, though, is, of course, The Orlando Science Center, an awesome building with room after room of hands-on exhibits. If you're lucky, you might be in town to catch Nerd Nite, Science Nite, or Pechakucha, some of the city's many unique offerings for the nerdy bunches.
2. Get in touch with nature at Wekiva Springs
The weather in Orlando is the perfect mixture of Florida sunshine and clear blue skies – almost constantly. As such, the city offers much in the way of outdoor activities, including several places to go on walks, runs or hikes in the area. The best place to spend a relaxed, fun-filled afternoon outdoors, however, is Wekiva Springs. At Wekiva Springs, visitors can run or walk or bike, or just spend a relaxing afternoon lounging with a towel in and around the springs. There's also lots of bird watching to do. If you're feeling really adventurous, you can rent a canoe or kayak and have a great time touring yourself around the park, seeing all the wildlife that Central Florida has to offer. Entry fees aren't expensive (between $4 and $6 per vehicle), so you can have a great day solo or with the fam and not spend a fortune.
3. Spin around The Coca-Cola Orlando Eye
Though other cities have had observation wheels for ages, The Coca-Cola Orlando Eye is relatively new to the area. Taking a spin on The Eye will have you seated in your own private glass box, complete with comfortable air conditioning (well, you and whoever else might be along for the ride!). At 400 feet tall, The Orlando Eye is one of the taller observation wheels around, and a full rotation takes about 20 minutes. It may not sound like much, but in those 20 minutes, you'll get a bird's eye view of everything The City Beautiful has to offer.
4.  Shop til you drop at I-Drive, Disney Springs and/or CityWalk
If shopping is your game, you won't be disappointed in Orlando. International Drive, or "I-Drive," as it is known to the locals, is one of the best places to shop in the state. Not only does I-Drive have several adorable tourist shops up and down the street, but it also has a gigantic outlet mall, where you can find designer goods at a significant discount. If I-Drive isn't your jam, you'll be able to find a mix of shopping, restaurants, bars, and interesting and unique activities at the evening destinations owned by each of the big theme parks. Disney's "Disney Springs" area has everything from a House of Blues to an arena for Cirque du Soleil to a vegan bakery. At Universal's CityWalk, you'll find even more places to shop and hang out, including a Hard Rock Café. You can read more about the i-Drive 360 here.
5. Ride a swan at Lake Eola
Lake Eola, in downtown Orlando, is a great place to go when you want to get away from the touristy areas of Orlando, but still, want to be out and about among people. Lake Eola often has big festivals on the weekends throughout the year, but even if you aren't there for one of those events, you'll still be able to catch the regular farmer's market around the lake. It's also just a nice place to sit and hang out, and the shops near Lake Eola tend to be great places to grab a bite or even some afternoon wine! The most "Orlando" thing you could do, though, would be to hop a giant wooden swan for a ride across the lake!
6. Take an airboat ride
What's an airboat, you might ask – if you've never been to Orlando? Well, an airboat is the best way to see the area's aquatic wildlife, including, of course, those gators! At Orlando Airboat Tours, you can hop a ride, then sit back, relax, and let the tour guide tell you all about the unique Florida animals and plants you'll be seeing along the way. It's a great way to spend a relaxing afternoon outdoors in Central Florida, without having to do anything athletic! You can choose whether you want to take a 60 minute, 90 minute, or two-hour long airboat tour. If you're feeling inspired to spend more time on the water, you can also take a half-day long safari.  
7. (Of course!) Visit a theme park
Of course, despite that Orlando has a lot more to offer than just theme parks, we couldn't leave theme parks off this list. Everyone's favorite Mouse has four major theme parks in the greater Orlando area: The Magic Kingdom (also known colloquially as Disneyworld), Hollywood Studios, Animal Kingdom, and Epcot. At The Magic Kingdom, you'll find favorite rides like "It's A Small World" and "Pirates of the Caribbean." Hollywood Studios has a movie-focused vibe and has recently been planning to expand its Star Wars offerings. The Animal Kingdom will find you in the middle of a wild safari on the grounds or just staring up at the gargantuan Tree of Life. Epcot is the place for grown-ups: while they have kid-friendly rides, Epcot is known for the gastronomically-oriented festivals, including their fall and winter favorite, Food & Wine. You'll also find lots to do at Universal Orlando's two parks, Universal Studios and Universal Islands of Adventure. Each of these parks has more thrill rides than any of the Disney parks, and you'll get to visit with your favorite characters, whether you're a fan of Spider-Man (check this), the Minions (check real name) or of course, the coolest wizard of them all, Harry Potter.
When you come to Florida to visit the seas of South Beach, don't forget that the northern part of the state has some great things to offer, as well. You won't be disappointed if you hit up these awesome things to do on your next visit to Orlando, Florida!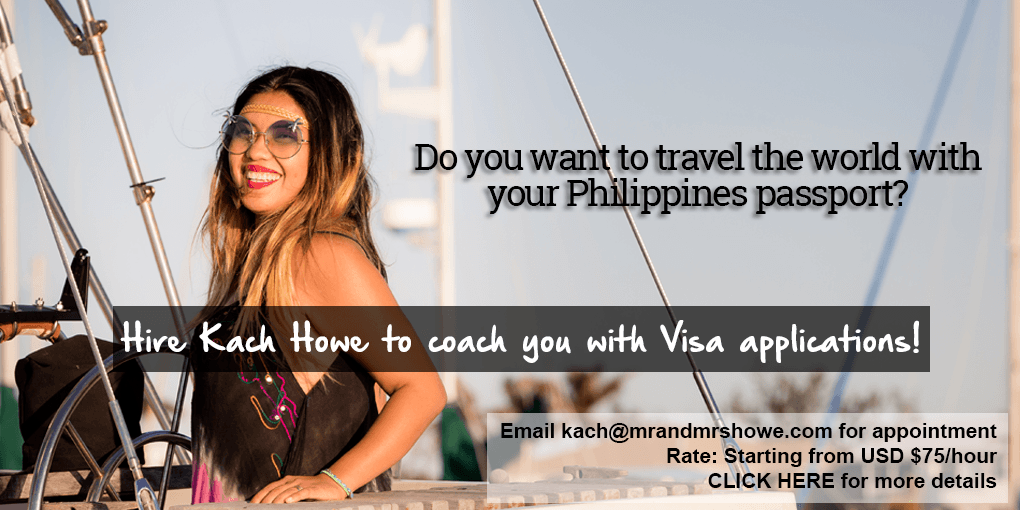 8. Find accommodation in Orlando, Florida
Where to Stay in Orlando, Florida
Situated less than 1 mile from Disney's Hollywood Studios this resort is a whimsical time capsule of late 20th-century pop culture.
From jukeboxes and eight-tracks to laptops and cell phones, icons surround three pools, an arcade, and a food court at Disney's Pop Century Resort. Guests also receive Disney's Magical Express, Extra Magic Hours, and free parking.
Universal's Cabana Bay Beach Resort offers Early Park Admission to The Wizarding World of Harry Potter™ and Universal's Volcano Bay™ water theme park 1 hour before park opening. This resort is located 10 minutes' drive from SeaWorld Orlando. Universal Studios is just 1.6 km away.
All rooms at Universal's Cabana Bay Resort feature a 40-inch flat-screen cable TV. Coffee-making facilities are also provided. Guests can stay in traditional or poolside rooms as well as spacious family suites which include fully equipped kitchenettes.Universal's Cabana Bay Beach Resort can make dining in or take out easy for guests. The food court offers burgers, milk shakes, pizza, and sandwiches. A coffee shop is on-site in addition to lobby and pool bars.
This Orlando, Florida hotel is located in the centre of the Walt Disney World Resort. On-site hotel features include a beach, 5 outdoor pools, and 17 restaurants and lounges. The shops and restaurants at Disney Springs are 10 minutes' drive away from The Swan Walt Disney World. Orlando International Airport is 32.2 km away. Guests are a short walk or boat ride away from Epcot. the resort.
Disney Extra Magic Hours, FastPass+ experience, and theme park transfer service are provided to all Walt Disney World Swan guests. Watercraft rentals, 4 hot tubs, and 2 health clubs are on property.
Shula's Steakhouse, the poolside Splash Terrace, and Todd English's Bluezoo Lounge are just 3 of the restaurants offered at The Swan. Guests can dine with Disney characters at the Garden Grove while high-quality sushi is served at Kimonos.
About the Writer
Anjali Sareen is a former traditional lawyer that decided to quit her job to travel full-time. She believes travel isn't just about seeing the world: it's about meeting people and hearing their stories. Anjali thinks we should all be thinking more critically about what we want out of life, instead of just doing what we think we should. There's no better life than the one you design. You can follow her adventures at TheLITMOLife.com.
Social Media: 
Facebook: Anjali Sareen
Twitter: @AnjaliSareen

Are you on Pinterest? Pin these!