A Memorable Experience – Our Stay in Nurture Wellness Village Resort in Tagaytay, Philippines
After 3 years of not being back home in the Philippines, I was so excited to be back since I haven't seen my dad and my sister (Kandace) for about 7 years because when I left to travel around the world they were still based in Kuwait.
Visiting Tagaytay is my "panata" (promise) so I can go to the Pink Sisters Convent for prayers that have been answered. Nurture Wellness Village Resort was my first pick for a staycation with my family.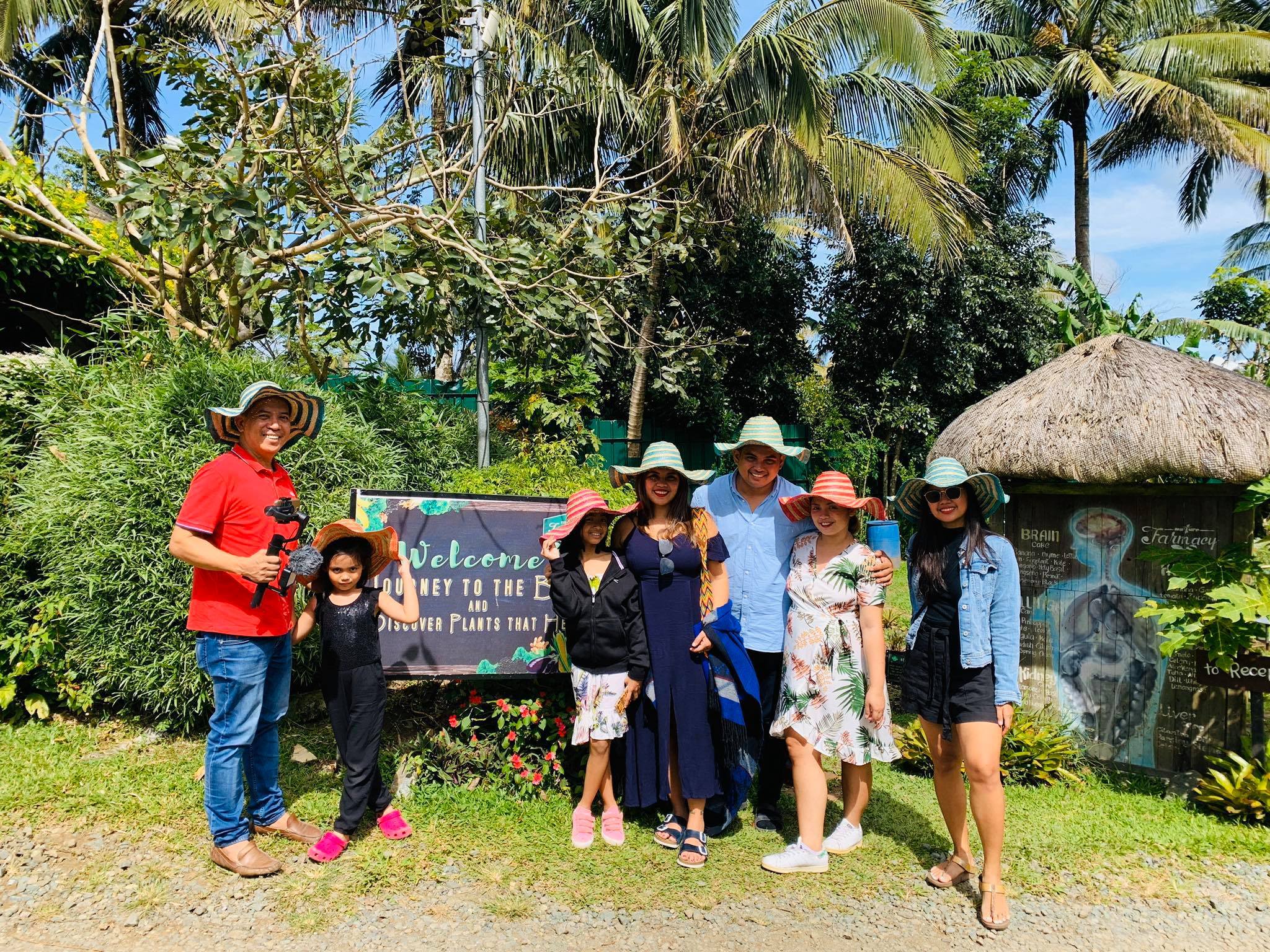 A few years ago, Jonathan and I went to Nurture Wellness Village as a couple and we really had an amazing time here with my brother's family. However, since Jon is back home making renovations for our #StoneHowes and our cats, I'm visiting again to experience glamping with my family.
About Nurture Wellness Village Resort
Nurture Wellness Village not only boasts of Filipino-branded spa or pampering but also offers you and your loved ones a peaceful stay. The hotel is surrounded by a lush garden or forests, nature lovers would definitely enjoy. From suites, deluxe rooms, to glamping – they will offer it to you with a brand of Philippines Hospitality.
It's the perfect place to enjoy a staycation with your loved ones! Be away from the bustling city and in a serene place where you can relax and unwind.
Our Room
We were booked to stay at a glamping tent. For those who don't know what glamping means – it's glamorous camping. Rather than the traditional style of camping where you sleep on the ground, glamping has comfortable beds, air-conditioned tents, and comfort rooms. 
Our room was so gorgeous, we would enjoy a peaceful sleep in here. However, because there was an eruption in Taal, it was too dangerous and dark to stay here. Fortunately, we got transferred to a family room in the main resort's building. It was still very gorgeous and comfortable. The beds were nice to sleep in, the room was huge and my family fit.
If you want to know what's available here's a rundown of what's available in Nurture Wellness Village Resort:
Ifugao Spa Suites – an airconditioned hut with a private garden and spa area
Superior Garden View Room – an airconditioned room with a queen-sized bed and a view of their tranquil garden
Deluxe Forest View Room – an airconditioned room with a four-poster bed and a view of the tropical forest
Family Rooms – an airconditioned room with a queen-sized bed plus two single beds
Glamping – an air-conditioned tent in a pet-friendly environment with complimentary use of facilities and activities
The Food
We were welcomed with a super yummy suman with mango as we arrived at the spot. Lunch was the best "bilao" style of Filipino food we had. It was quite memorable as we were eating the volcano erupted. For dinner, we have a scrumptious boodle fight with soup!
What I really love about their food is that most ingredients are organic as this place has an organic garden. They offer both vegetarian and non-vegetarian cuisines that are healthy and delectable.
Facilities and Amenities of Nurture Village Resort
There was a garden outside our glamping site but we also went to their Organic Herb and Vegetable Garden. Most of our food came from this site and it's fresh and local so we are delighted.
The garden was also very informative as we get to see the benefits of their plants. There is also a pool in the area that's great for kids and adults, too bad Taal erupted, my sister and niece would've love dipping and swim in here.
The spa area was amazing. It was in the middle of the green luscious trees and gardens and filled with fresh air. My father got their best Nilaib massage for 90 minutes and luckily he got destressed from the Taal disruption. There are also more massage services available in Nurture Wellness Village that you should definitely experience.
Facilities are really well maintained and really great for photo sessions too. As there are many Instagram-worthy spots. The recreational area has a lot of Filipino-inspired things and some activities my family enjoyed a.k.a. kite making using newspaper and sipa bola from coconut leaves.
Service

From the staff who greeted us, the gardener, the Chef, the waiter, everyone working for the property is incredible. Filipino hospitality is evident and at its finest. The staff is accommodating, friendly and ready to help you with a smile. Everyone in the family enjoyed the activities and the food. We had the best experience during our boodle fight dinner, thanks guys!
Location
The location is in Tagaytay, which is not that far from Manila. In the midst of the busy city, it's the perfect place to relax and be one with nature. To come here by car, you can take the South Expressway to Batangas and exit at Sta. Rosa or Greenfields City and go to Tagaytay. Go towards Nasugbu, if you see Starbucks on your left, you need to turn right at Magallanes Square (Globe Telecom), there will be signs leading you to the Nurture Wellness Village Resort.
Things to do near Nurture Wellness Village
1. Visit the Pink Sisters Convent
The Adoration Convent of Divine Mercy is run by the Pink Sisters. It's a peaceful sanctuary for those who want to meditate or pray. You can ask a petition here and have the sisters pray for it for an answered prayer. It's very effective, I actually got my dream came true through their intercession.
2. See the Taal Volcano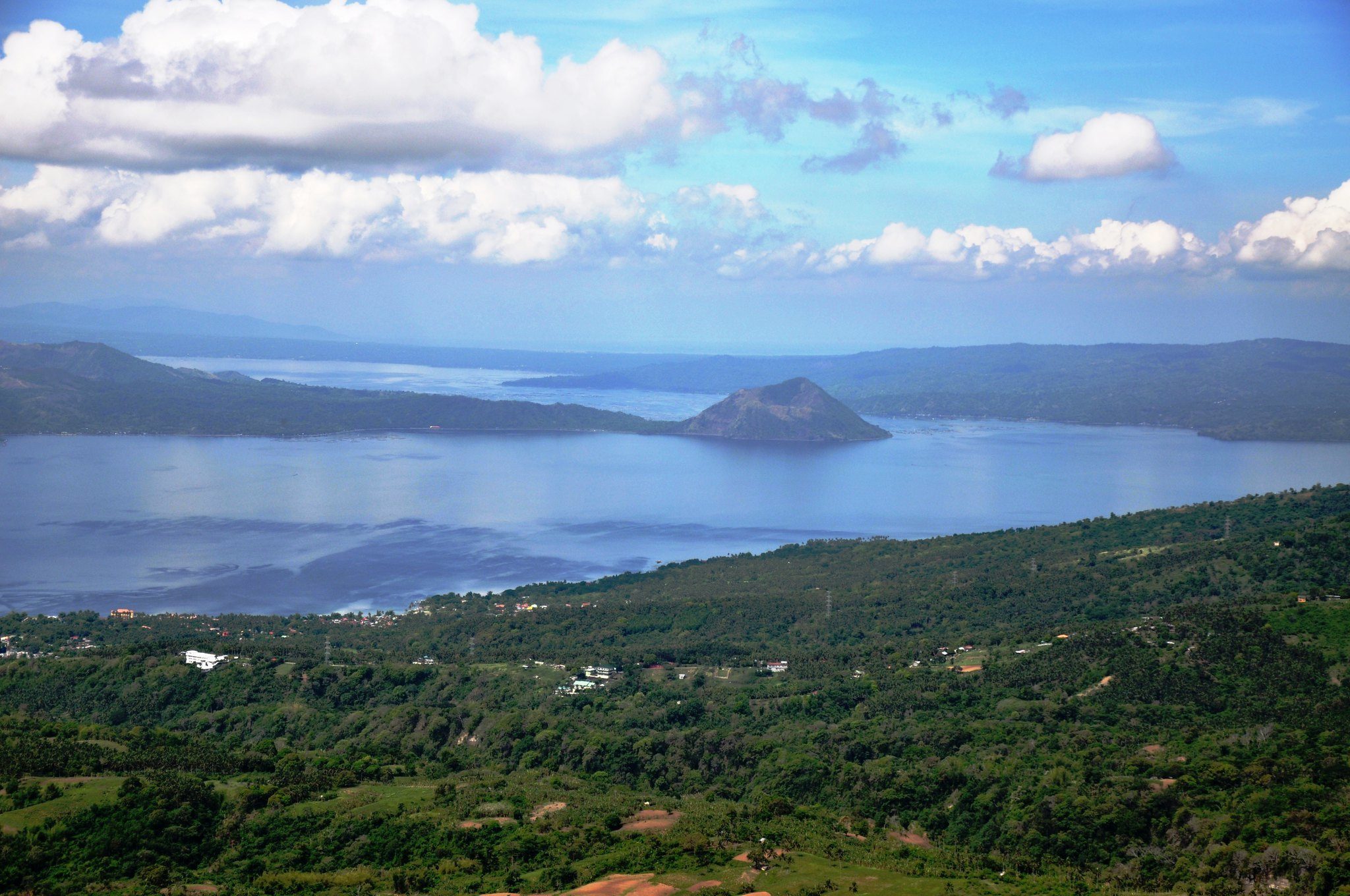 Taal Lake and Volcano are also near Tagaytay. You could definitely see it from afar at the Top of Tagaytay, so don't miss it. The smoke was really clear on our side from the eruption, that's what made my vacation so memorable. Hopefully, when you visit this place, Taal has already eased and is back sleeping.
3. Have fun at the Sky Ranch
Sky Ranch is an amusement park in Tagaytay. Ride the famous Sky Eye with your family or friends. It's a happy and fun place to bring people of all ages (from young to old). You will not only relax from Nurture Wellness but have happy vibes from Sky Ranch, too!
Frequently Asked Questions about Nurture Wellness Village
1. How much is the rate in Nurture Wellness Village?
To inquire about rates, availability or promo, check the links below:
Own website | Agoda | Tripadvisor
2. Do they accept walk-ins?
Yes, they do. However, for peak seasons it is always best to make reservations.
3. Can guests only get hotel accommodation without spa services?
Yes, this is possible. At the minimum, the guest should consume/avail four thousand pesos worth of services and/or food plus the room rate.
4. Where can I get a spa experience?
Aside from the Nurture Wellness Spa website, you can get a spa experience through KLOOK.
5. Can guests have personalized packages?
Yes, please contact the property for such arrangements.
6. Are there gift certificates we can give to our families and friends?
Yes and this is valid for one year.
7. Do they have shuttle service?
The property offers a shuttle service, and the rate would depend on the pick-up location.
8. Do they offer special discounts?
Yes, they do. It would be best if you subscribe to their newsletter for updates.
9. Can this be a venue for pre-nuptial shoots?
Pre-nuptial shooting is charged at PHP 4,500.00 (Php 3,000.00 is for the venue fee with one free accommodation which may be used for four hours for preparation and resting area and Php 1,500.00 for consumable amount). The schedule for the pre-nuptial shooting is from Sunday to Friday.
10. What is the check-in/ check-out time for Nurture Wellness Village?
Check-in is at 2:00 PM while check-out is 12:00 PM. Note that other rooms have different check-in times.
11. Are the rates VAT inclusive?
Yes, the rates are VAT inclusive.
12. Are they pet-friendly?
The glamping site is pet-friendly. However, it's better to contact the hotel to know their pet policy.
Why do we love it here at Nurture Wellness Village?
This is the second time I came here, first I shared it with Jon then my family and it was both memorable. I love the ambiance of Nurture Wellness Village Resort; it's so green and peaceful despite the Taal Eruption. The massages are divine and will make you relax and have a good night's sleep. The food is delicious, scrumptious, and super healthy. The staff is very accommodating and friendly. The rooms are spacious and comfortable. Overall, it was a perfect stay!

Are you on Pinterest? Pin these!