How to Apply for a Car Loan in the Philippines
You don't need to be a CEO or a person with a 6-digit salary to get a car. Now, in the Philippines; even with no down payment, you can get your own vehicle by getting a car loan in the Philippines.
Why do you need a car? Of course, for convenience and safety – you can travel with all your family in one vehicle; you can avoid commuting and inhaling fumes from the cars; and you can also be safer or even use it as a source of extra income.
Pero kailangan mong pag-isipan yan, you'll be paying a hefty amount of cash every month. So you need to think if it will fit your budget. You also need to know how to drive and have a place to park your car. However, if all of those boxes are okay, then go and get the car of your dreams. Here are steps on how to apply for a car loan in the Philippines.
Are you ready for a car?
Money Matters
A car isn't cheap. Good brands would start at Php 400,000. You need to pay at least Php 6,666.66 pesos for 5 years every month not yet including interest. The cost for gasoline, repairs and insurance aren't included in that computation yet. Would you be able to afford it in your budget? Do you still have money for emergencies? If yes, then you are ready for a car. If you can't afford a onetime payment, then getting a Car Loan in the Philippines is easy.
If no, you might need a higher paying job as cars aren't a top priority. It would help if you spent it on needs like food, water, electricity, shelter, and education. It would be best if you put up also fund for emergencies. Cars take second or third place after those. Wag natin i-push, baka-mapuno pa tayo sa utang o ma-sakripisyo yung mga mas importanteng bagay.
Garage / Parking
Also, contemplate if you have a place to park your car. Paid parking is an additional expense, and you don't want it to be towed, right? There's also a bill that was recently passed stating "No Cars should be sold if there's no garage," it's not yet approved pero dapat advance tayo mag-isip. Make sure you have a garage in your house or in the apartment you have rented.
Driving
You can't drive your car around if you don't have a driver's license. So you need to invest time in learning how to drive. Sayang naman yung binabayaran mo kong di mo gagamitin. Plus if ayaw mo mag-drive dahil palaging traffic, ano bang gamit ng sasakyan mo te? I know, parang galit ako, pero sayang kasi. If di mo gamitin, it's better to invest your money in Life Insurance rather than a car.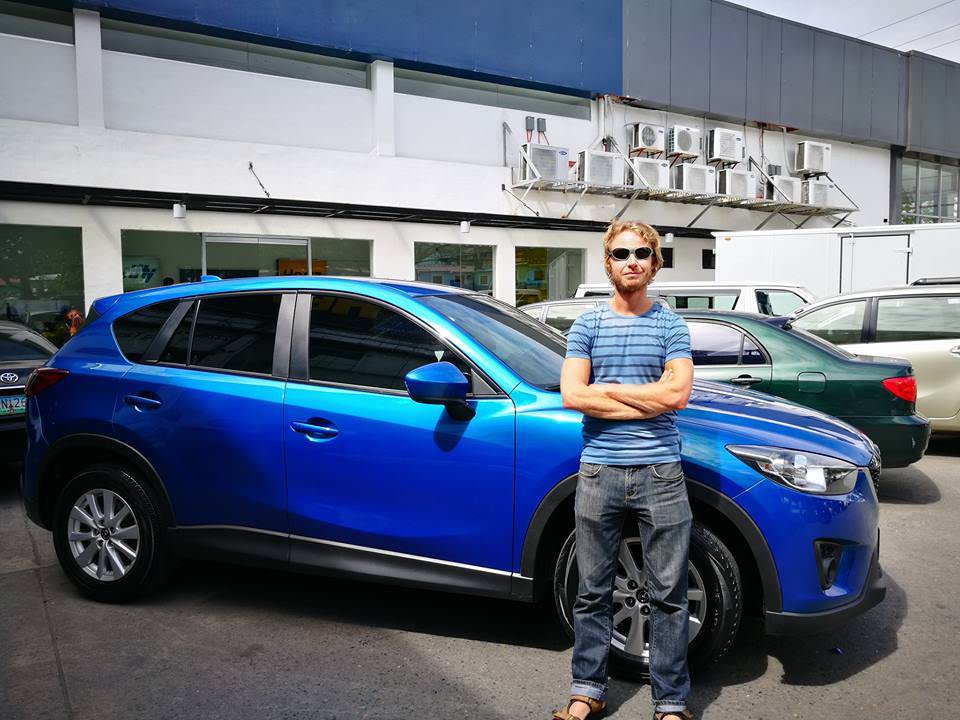 What car to buy?
Before shopping for a car, know what kind of car you want. Do you want a small hatchback car like a Hyundai Eon or a Kia Picanto or an SUV like a Toyota Land Cruiser or Honda CR-V?
Search if the vehicle is right for the family of your size (like if you are 6, then an SUV would be better than a sedan.) Also, think consider where you mostly go, if doon ka sa may bukid at hindi smooth yung mga daan mo, dapat hindi madaling mag-overheat yung bibilhin mo at okay gamitin sa terrain.
One thing to think about is also the shops, advance kasi tayo mag-isip, so if mag-ka-damage yung car mo, dapat may malapit na repair station. Some people might consider buying popular brands as expensive brands need items to be purchased abroad kasi walang spare parts dito sa Pinas. You can also ask a friend who is good with cars for advice.
Car Loan in the Philippines Requirements
For Employed (Local)
Income Tax Return (BIR Form 2316) or Latest Payslip

Certificate of Employment with Salary

Government Issued Valid ID
For Self-Employed
Business Permit or DTI Registration

Income Tax Return (BIR Form 2316) or Financial Statements

Government Issued Valid ID
For OFW
Certificate of Employment or Contract with Salary

Proof of Remittance

Government Issued Valid ID
Where and how to Apply for a Car Loan?
When you have decided what kind of car you want or the specific one, you can proceed to:
A Car Dealer
If you have chosen a brand, then you can go to the nearest shop of the brand or browse at malls

You can ask or schedule a test drive of the car you are interested in

If you think that the vehicle is right for you, then ask for in-house financing and check how much you are paying

If you are okay with the paying schemes, then you can submit your requirements. However, you can check if the banks offer lesser payments.

Gather your documents and prepare your down payment (if applicable) and pass  it to the agent

Read carefully and sign your contract or loan agreement

Get your unit or have it delivered to you

Pay your dues monthly
A Bank
After checking the price from the dealer, you can check through the loan calculator if how much you will be paying (if it is higher or lower), however, take note that there is at least 20% down payment when loaning in banks

Prepare your documents and go to the nearest bank for application

When you are approved, sign the agreement and get the check to be paid for the car

Go to the shop where you can buy the vehicle and pay for it

Get your unit or have it delivered to you

Pay your dues monthly
Frequently Asked Questions
1. What will happen if I don't pay my monthly dues?
It will depend on your contract (so read carefully); in most scenarios, if you haven't paid for more than two installments, then the company where you have loaned will ask your co-makers to pay for you or ask for the vehicle to be returned and you wouldn't be refunded of the amount you have already paid.
That's why; you need to think of your budget carefully if you are buying a car.
2. Is there insurance on my car?
Mostly, there is Comprehensive Third Party Liability insurance on new cars good for three years, however own damage is only suitable for a year. So it is better to get insurance for your vehicle after the current one expires in case of emergencies.
3. Do I need to register my car in LTO?
The initial registration is usually done by the agents, so you will be given a copy of the OR/CR. Initial registration is good for 3 years, so you need to renew yearly at the LTO after that.
4. Can I sell my car?
No, you cannot. If you have loaned your car, ownership is not yet transferred to you unless you have paid the full amount. So you have no right to sell it.
Applying for a Car Loan in the Philippines is quite easy, especially if you have a job or a business. The hard part will be paying it regularly, so budget your finances well. Bahala walang car basta hindi gutom. Prioritize your needs first. And don't forget to pay it diligently para good ang credit score natin. If you also have extra money, then why not also invest in at a Life Insurance in the Philippines. Hope you learned a lot on this article, and don't forget to check out our other How-to Guides!


Are you on Pinterest? Pin these!