How to Get an Iran Tourist Visa in London for British Citizens
Here's a little trivia question: what continent is Iran in? A lot of people might say it is in Europe, or an Arabic country which is understandable, given its geographical location. This common misconception also happens a lot with Turkey.
Contrary to popular belief, Iran is a country in Western Asia. Iraq, Turkey, Turkmenistan, Afghanistan, Azerbaijan, Pakistan, and Armenia are bordering this country which was once called Persia. The name might ring a bell to you because of the Persian civilization, one of the greatest empires ever formed in history. 
Nowadays, Iran is an Islamic country which a lot of us don't know much about, save for what makes it to the news reports. Because of this, not a lot of people consider this Gulf state as a tourist destination when heading towards this part of the world.
But despite everything you read about it, there's still no denying that Iran has so much to offer anyone who wants to drop by for quick relaxation. If you're one of them, here are a few tips I can share with you about visiting Iran with your UK passport.
Quick Facts About Iran
Capital: Tehran
Country Code: +99
Languages Spoken: Farsi/Persian, regional languages Kurdish, Azerbaijani, Lori, Mazandarani, Balochi, Arabic, Gilaki
Currency: Iranian Rial (IRR)
Qualifications for Applying for an Iran Tourist Visa
By arranging an organized tour related to Iran in the UK

Through getting an invitation from family or host parties in Iran
Please take note that Iran, unlike other countries, is not a place where you can "just visit" whenever you plan to do so. You must get these documents for you to be eligible for a visa application. 
Requirements for Applying for an Iran Tourist Visa
Your original passport which is still valid 6 months from the date the visa will be issued

Completed application form found

here

Authorization Number from Iran's Ministry of Foreign Affairs (you'll get this if you qualify for either of the 2 steps mentioned above)

Two passport-sized photos (must be taken within the last 3 months)

No entry/exit stamps to and from Israel on your passport (Israel no longer stamps your passport as of late and it's also said that Iran lets people who have this enter their country provided that their last visit was 6 months ago. However, just to be on the safe side, make sure you don't have one.)

Travel insurance valid for travel in Iran

Visa fee (to be paid for by cash at the Consulate)

A copy of your CV indicating your education, marital status, children (if you have any), any other citizenships, your work background and a list of your social media accounts

A Special Delivery envelope for returning your passport
Step-by-step Procedure in Applying for an Iran Tourist Visa
1. Find a tour company such as Visit Our Iran to coordinate with them regarding your tour to their country
2. Once you have your tour company, they will help you produce an authorization number from the Ministry of Foreign Affairs which you must present upon applying for a visa
3. After getting your Authorization Number, head on over to your nearest Iranian Embassy to apply for a visa
4. Wait for your turn to be called on queue, submit your papers and pay the visa fee
5. Wait for the return of your passport once it's approved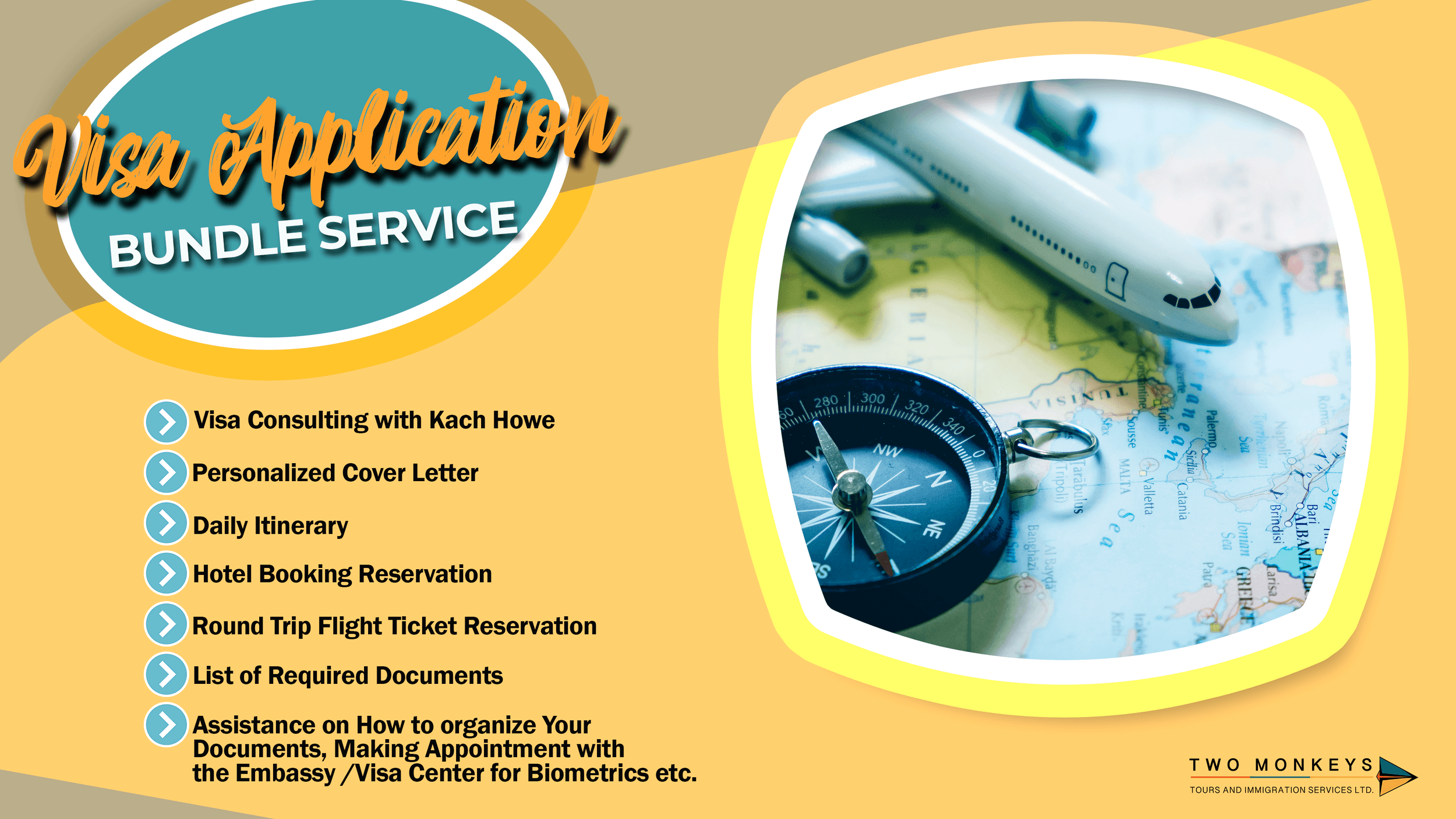 Where to Submit You Application for Iran Tourist Visa
An Iranian visa application can be submitted personally to your nearest Iranian Embassy. For UK residents, you may visit their office at:
Consulate Department of the Embassy of Islamic Republic of Iran
50 Kensington Court
W8 5DD
London
United Kingdom
Visa Processing Hours: Every Mondays, Wednesdays, and Fridays from 2 PM to 5 PM
Frequently Asked Questions About Iran
1. How long does it take to process an invitation letter?
It may take the Ministry of Foreign Affairs as long as 30 days to process your invitation letter and eventually, provide an authorization number to your tour company.
2. How much does it cost to apply for a tourist visa to Iran?
The standard price of processing a tourist visa for everyone who wishes to travel to Iran is at £68.55. 
3. How long does it take to process my tourist visa?
It may take up to 10 working days for the Embassy to process your visa.
4. How long is my tourist visa valid for?
Your visa will be valid for 3 months from the day you receive it and makes you eligible to stay in Iran for 30 days. 
5. Can I stay for another day after my tour?
If you wish to extend your stay longer than your guided/organized tour or add an extra day before it, you must arrange for a guide to accompany you when going around.
6. Is Iran safe for tourists?
According to travelers who have already been to Iran, this country is one, if not, the safest place they've traveled to. Contrary to the image the media and news paints in our minds about this country, it's one of the places where you'll rarely encounter any type of mistreatment towards foreigners.
Instead, Iranians are friendly and welcoming to tourists, according to the accounts of those who have visited this country in the past.
The only thing you probably need to be careful of is crossing the street or driving, as this might be the most common accident travelers encounter when visiting.
7. Do I need travel insurance for Iran?
Yes, it is mandatory to have comprehensive travel insurance when visiting Iran. Companies like Safetywing can cover your trip to Iran without any hassle.
8. Is it true that I can obtain a visa on arrival in Iran?
Yes, BUT only if you will be traveling to Kish Island for 14 days or less. To be eligible for a visa on arrival to Iran/Kish Island, you must:
Arrange for a certified travel agent/guide who will then inform the Ministry of Foreign Affairs at least 2 weeks before your arrival that you will be visiting Kish Island so you'll be eligible for a visa on arrival
Have a hotel reservation which your travel agent should pass a copy to the Immigration Office at Kish Airport at least 48 hours before your arrival
9. How do I get to Iran from the UK?
You may board any major airlines to get to Iran from any of the major airports in the UK. Flights last anywhere from 9 to 12 hours so better prepare yourself for a long ride!
10. Is it true that there's a dress code?
Yup, you heard it right! Iranians abide by their dress codes strictly so for women, you must cover your head at all times (this custom has also caused a great debate in and out of the country, but we'll reserve it for some other time) and wear modest clothes that cover your legs as well as your arms.
As for the men, you're also expected to dress modestly and avoid wearing any tight-fitting garments.
11. Can I use my credit card when traveling to Iran?
Unfortunately, no. You might be surprised to know this, but Iran doesn't accept any foreign-issued credit cards in their country.
Of course, that doesn't mean that you cannot get a card when traveling to Iran. You may obtain a prepaid debit card during your visit by presenting your passport to the bank. This doesn't guarantee, however, that most establishments will accept it.
12. When is the best time to visit Iran?
Spring and Autumn are the best times to visit this country. March-May and late September-early November have the most ideal climate and weather for a visitor.
13. How do I get around Iran?
The most common way to travel around Iran is to get on board a bus. There are also Shavaris or shared taxis all around towns which are a quicker way to get around if you're more into making the most out of your time.
As for long travel times between cities, you can opt for a train ride of go the easier way and book a domestic flight.
14. Why should I travel to Iran?
With its extensive history and greatly preserved culture and tradition, Iran is a country that delivers a one-of-a-kind travel experience for everyone. Indulge yourself with the site of some of the world's most majestic views. Iran's intricate architecture is no joke, and it's impossible not to fall in love with these wonders.
Esfahan is one of Iran's front liners when it comes to tourism. Its lush gardens, tree-lined streets, and collection of beautifully crafted infrastructures are unlike any other in the country and probably even around the world. A trip to Masjed-e Shah is mandatory for anyone who wishes to experience Esfahan at its finest. Masjed-e Jameh is also a close second and is just as mesmerizing as the former. 
Experience the best of Iranian culture right in its heartland, Sheraz. It is known as the city of poets in the country and has served as the laying ground for the remains of two of the most popular ones in Iranian history. It is also filled with lavish gardens and grand mosques that will surely leave you in awe.
Aside from all the beauty, it has to offer, Iran has also been the venue of some of the most notable things to happen in human history. For instance, it is where Persepolis, a key city of ancient times, is located. To this day, you'll still be able to see the ruins of this once magnificent civilization somewhere in the country. It is also where the ancient belief of Zoroastrianism originated from. Until the Muslims conquered Persia, it is known to be the monotheistic belief which the Persians followed.
For most people, Iran might sound like a completely closed off country with its walls so hard to climb and get into. However, once you take a peek inside this magnificent beauty, you'll have no choice but to fall in love.

Are you on Pinterest? Pin these!