How To Get Married in Hong Kong for Filipina and Foreigners
As I was writing wedding related articles, I have one thing in mind – so many requirements! Especially when you are marrying a foreigner; getting a Legal Capacity to Marry is a bit tedious. Many also asked if they can get married within a week or two, but in the Philippines; it's quite rare as you have to go through seminars, wait for your license, etc. In case you want fewer documents, try getting married in Hong Kong. Here's a guide on How To Get Married in Hong Kong for Filipina and Foreigners.
Many Filipinos do not know this option, it was my first time hearing it as I was given the task to write about it. But there have also been a number of Filipino-Foreigner couples who tried this process. It's actually less hassle especially if your Foreign Fiancé can only come in the Philippines for a few weeks. Marriage License will take at least 10 days, not considering that the Foreigner needs a LCM (legal capacity to get married), and you'll both need to attend many seminars.
Eligibility and Documents you will need to have a Wedding in Hong Kong
At least 16 years old (16-21 will need Parental Consent)
Valid Passport
Birth Certificate
Contact Number
Things to Consider
Marriage Date
You will be giving a Notice of Intended Marriage and after at least 15 days, you can get a Certificate of Registrar of Marriage. With this, you will need to get married within 3 months.
The Registrar may, at least 15 days after the giving of notice, issue a Certificate of Registrar of Marriages to enable the parties to celebrate their marriage within 3 months from the date of notice giving if all the statutory requirements are met.
Example:
Date of Marriage – May 27, 2020
Earliest Appointment Date of Giving Notice of Intended Marriage – February 27, 2020
Booking of Appointment for Giving Notice of Marriage – February 13-26, 2020
With this, you can get Married anytime from February 27 – May 27.
Where to Get Married in Hong Kong
Registrar of Marriages at a Marriage Registry
Licensed place of worship by a Competent Minister
Any other place in HK as long as it is ministered by a civil celebrant of marriages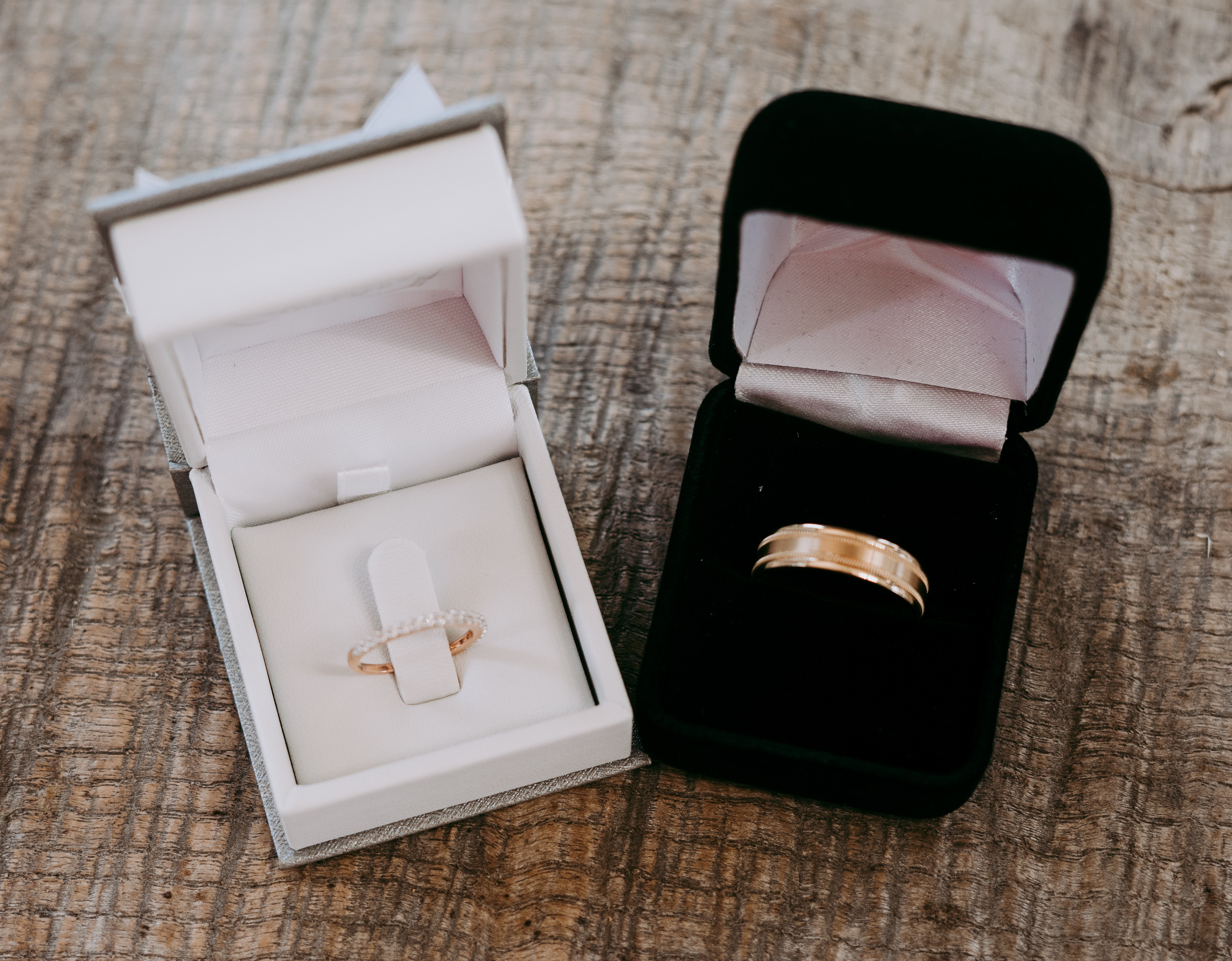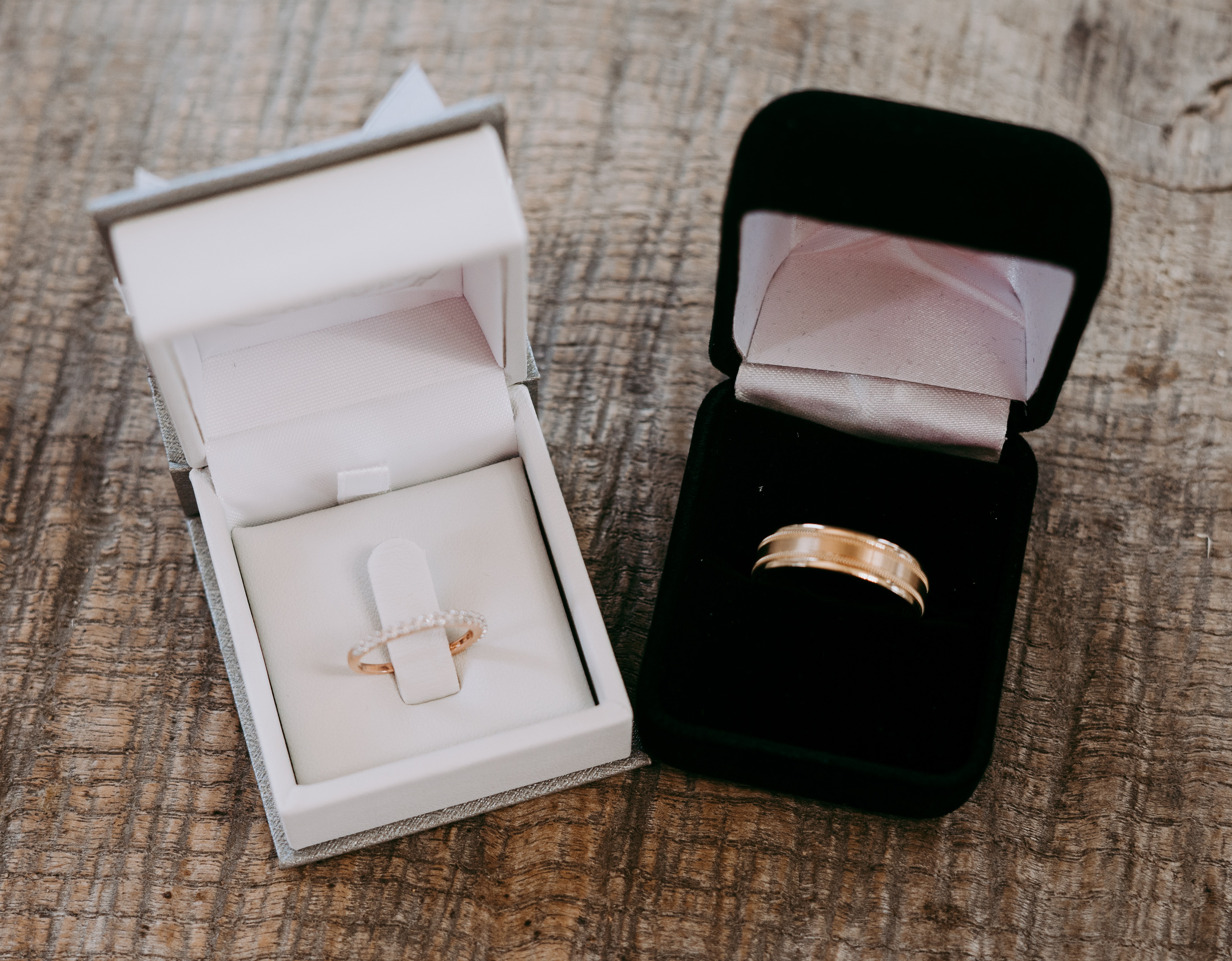 Steps in How to Have a Wedding in Hong Kong for a Filipina and Foreign Couple
Step 1: Give Notice of Intended Marriage to Registrar
In Hong Kong
1. Book an appointment online.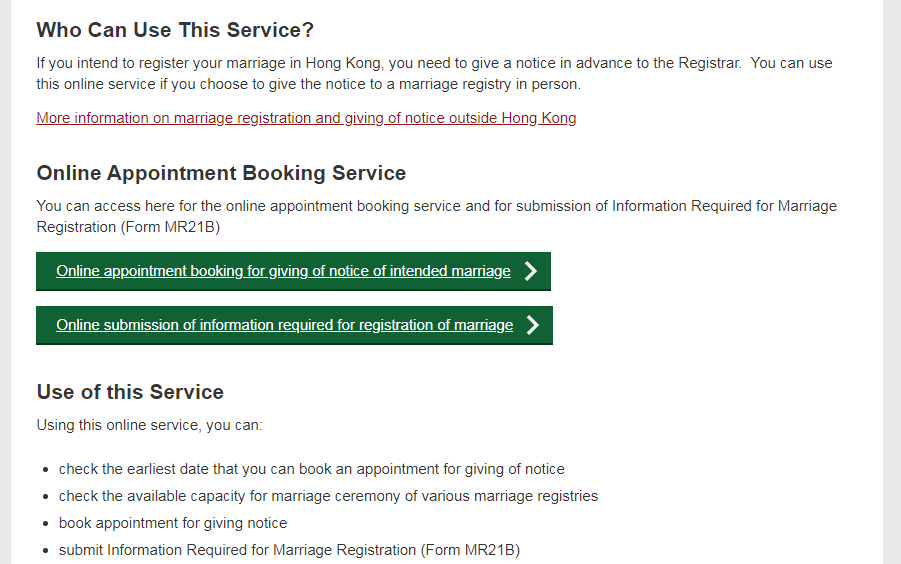 Answer the questions asked
Select a time and schedule for the appointment
Save and print the Acknowledgement
2. Submit Online
At least a day before your appointment, you can submit information online.
Fill up the information needed
Double Check the form
Save or Print the Acknowledgement
3. Attend your appointment
Bring a Hong Kong Identity Card, Passport, or Identification Documents of both parties (male and female)
At least one (male or female) needs to attend the appointment, but the other person will claim the Certificate (e.g., if the male is the one who goes to the appointment, the female partner claims the certificate)
HKD 305 is the fee
Outside Hong Kong
1. E-mail
Send an e-mail to [email protected] (Immigration Department) to request the form and sheet and the complete list of documents needed.
2. Complete the form
Answer the form and have it notarized by a lawyer. In case you are living far away from each other, just have one answer the form. It's better if its the partner who is near Hong Kong.
3. Send to Hong Kong
Send through airmail

Authenticated or Notarized Notice
Completed Information Sheet
Supporting Documents
Bank Draft payable to "The Government of the Hong Kong Special Administrative Region" in HKD 305 + HKD 100 if it can't be drawable in HK currency
Subject: Information Required for Registration of Marriage
Address:
The Marriage Registration and Records Office
3/F, Low Block
Queensway Government Offices
66 Queensway
Hong Kong
Step 2: Claim your Certificate of Registrar of Marriages
After 15 days after your submission of Notice of Intended Marriage, you can get it at the Registrar. Fifteen days is given as a notice in case someone objects. If one partner went to the appointment, the other should claim it.
For those who have submitted outside of Hong Kong, there will be a reply confirming your appointment and wedding date. When you arrive in HK, you will need to go to the Marriage Registration and Records Office (office hours) or a civil celebrant. Bring your documents. If ever you pass to a civil celebrant, you must give allowance until you have a Certificate of Registrar of Marriages.
Step 3: Get Married
During the marriage ceremony, bring 2 witnesses (18 and over) along with Valid IDs
Exchange rings and says your I DOs
Sign the marriage certificate and get a copy from the registrar
Having a Wedding in Hong Kong is very straight forward. Only a few documents are needed and it can be a great destination for a Honeymoon. There are also many packages online to have a wedding there. Though transportation costs, marriage fees are a bit higher than here in the Philippines. It can still get you at the end point – being married to your one true love!

About the Writer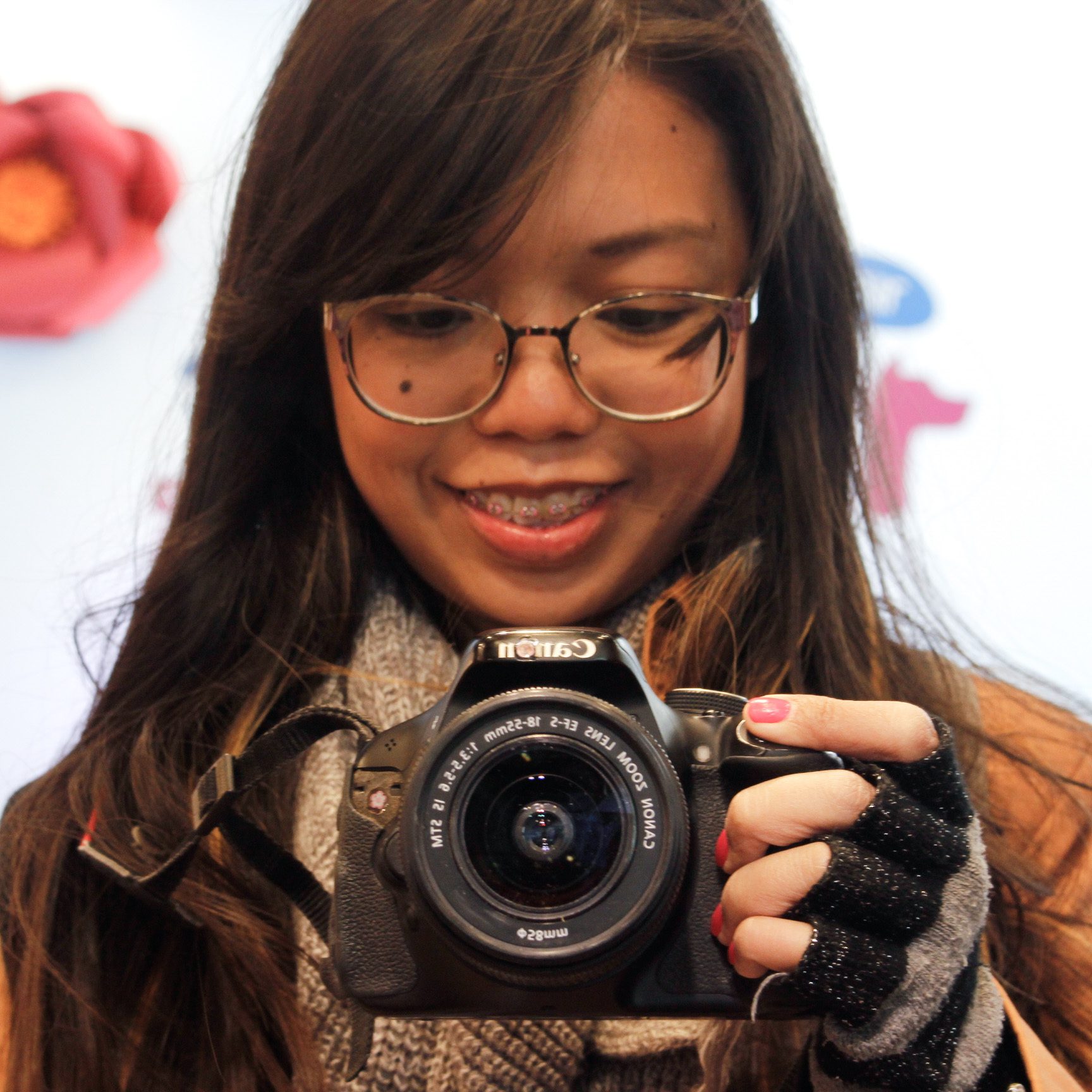 Hey, I'm Lyza! I once was a person who just imagined going to places "one day" but decided to pursue my dreams. My first travel abroad was in Japan, solo, last 2018, and fell in love with the journey since. I'm aiming to visit 10 countries before turning 30 and 2 new places in the Philippines every year. Besides traveling, I love organizing trips, photography, reading, and making new friends. Follow my adventures through my Instagram.

Are you on Pinterest? Pin these!