10 Things To Do in Shinjuku, Tokyo, Japan [with Suggested Tours]
Are you planning to travel to Shinjuku, Tokyo, Japan soon? Read our tips below on the things to do in Shinjuku with suggested tours.
When I went to Japan for the first time, I only had a week of leave. Japan is so huge, and there were absolutely many astounding spots they offer, so covering a lot of things in a week is super hard. Initially, I wanted to go to the Big 3, Tokyo, Kyoto, and Osaka, but I decided to stick with Tokyo and Tokyo Disney Resort. And of course, Shinjuku was on my list of places to check out.
Shinjuku is a ward in Tokyo where the center of Tokyo's government is located. It has the busiest rail station, which I undeniably got a little bit lost at. I only spent half a day here since my schedule was a bit tight, but I really enjoyed it and crossed a lot of things on my list. Check out some fun things you will surely enjoy in this special area.
List of Things to do in Shinjuku, Tokyo, Japan
Nearest Station: Tochomae Station
The first thing on my list of things to do in Shinjuku is going up to the Tokyo Metropolitan Government Building or what the locals call Tocho. It took me a long time to be here as I exited at the Shinjuku Station rather than the Tochomae Station. What's really a selling point here is that it has an observation deck which is absolutely free to visitors. They are open from 9:30 AM to 11:00 PM, so check out the view of Tokyo as well as Mt. Fuji if the weather is amazing.
Suggested Tour: Tokyo Historical and Modern Sightseeing Tour
Nearest Station: Shinjuku Station, East Exit, Seibu Shinjuku Station, or Higashi-Shinjuku Station, Exit A1
When we think of Samurai, we definitely think of Japan. The Samurai were an integral part of Japanese history as they were warriors from the 12-18th century. So, an exciting thing to do in Shinjuku, Japan is to check out the Samurai Museum. You can check out authentic Japanese Swords and Armors in this place. And if you want to have fun, you can try to be one too like wearing outfits and using swords.
It's open from 10:30 AM to 9:00 pm. The entrance fee is JPY 1900 for adults while JPY 800 for children 11 – 3 years old. It comes with a free photo session and a sword show (2:00 – 5:00 PM). You can also get Calligraphy Lessons or Japanese Sword lecture for JPY 5000, inclusive of the admission fee.
Suggested Tour: Samurai Museum Ticket
Nearest Station: Tochomae Station, Exit A4 or Shinjuku Station, South Exit
Lost in Translation, anyone? We are talking about a movie here starring Bill Murray and Scarlett Johansson as Bob and Charlotte. This award-winning movie was mostly set up in this hotel. I saw this when I walked, however, as my time was limited, I skipped checking this out. Park Hyatt Hotel is located in Shinjuku Park Tower on its 39 to 52nd floors. This 5-star hotel is one of the best in Tokyo, with comfort, fantastic service, and the best view of the city, you will enjoy your stay here.
Nearest Station: Shinjuku-gyoemmae Station or Sendagaya Station
If you are a fan of Japan Animation Films, like me, you know Makoto Shinkai. He was the creator of Kimi no Na Wa (Your Name) and The Garden of Words, which is set in Shinjuku National Park. I just passed here since I ran out of time from walking Suga Shrine; it took me almost an hour since I got lost. It's so stunning, especially in Spring and Autumn!
The entrance fee is only JPY 500 and the Shinjuku Gates open at 7:00 AM while the others at 9:00 AM. It closes as early as 4:30 PM during the winter season, and as late as 7:00 PM during the spring season. It is closed on Mondays or Tuesday if Monday is a national holiday as well as from December 29 to January 3.
Nearest Station: Shinjuku Station, East Exit
Everyone has the head of Godzilla, right? That monster that looked like a T-Rex? Well, this big guy was originated from a Japanese Film. And one of the funniest or cutest, for me, a landmark in Tokyo is the Godzilla Head which is on the Shinjuku Toho Building. Sometimes, his eyes glow, too. It's a great sculpture and if you want to go near him, then off you go to Hotel Gracery Shinjuku.
Nearest Station: J.R. Shinjuku Station, East or West Exit
Omoide Yokocho is not only Instagram-worthy but also stomach-worthy. The Memory Lane is a former black market place but is now bustled with small bars and restaurants. From Yakitori, Yakiniku to Ramen, and Soba; you will surely have your stomach full. Plus, wash them down with beers or sake. Check out what you should eat in Japan.
Suggested Tours: Popular All-You-Can-Eat Japanese BBQ
Nearest Station: Yotsuya-Sanchome Station
Kimi no na Wa (Your Name) is one of my favorite anime films, and when I went to Japan, I was determined to see them for real. So, I went here, and it was an incredible experience especially as I was in love with the movie. I walked from the station and to the points where the main characters passed; I was spazzing (the streets, the signs were on the film). It was a "Wow," for me and a great thing to do in Shinjuku. Before you do that, though, watch it on Netflix, you would crave to go there.
If you love shopping, then Shinjuku offers you more than a hundred shops. There's Keio, and Odakyu Department Stores, Takashimaya, Subnade, and Isetan Shinjuku Store that are humungous, it would be hard to choose what to buy. If you want gadgets, go to Bicqlo (which also has Uniqlo) or Yodobashi Camera. P.S. Shopping in Tokyo is tax-free for foreigners; purchases must be at least JPY 5,000. Here's a list of souvenirs you should buy.
Want to see an extravagant show in Tokyo? Go to the Robot Restaurant as it's a unique thing to do in Shinjuku. You would see the performers and the robots up close, you would not regret this. It's a 90-minute experience, so prepare to be blown away by the sound and the lights!
Suggested Tours: Robot Restaurant Show
Nearest Station: J.R. Shinjuku Station, East Exit
Tokyo's red-light district? Kabuchiko is the place. Enjoy nightlife in this district for adults. There are pubs where you could enjoy a drink. There are also clubs and love-hotels, but they are not for kids. If you want to rest, have an overnight at Thermae-Yu; an onsen. It would definitely an excellent experience to conclude your trip to Shinjuku.
Suggested Tour: Thermae-Yu Entrance
11. Find accommodation in Shinjuku, Japan
Where to stay in Shinjuku, Tokyo, Japan
Budget Hotel
Located in central Shinjuku, just a 4-minute walk from Shinsen-Shinjuku Station and JR Shinjuku Station is Hotel Sunroute Plaza. It features rooms with satellite TV and free WiFi.Shinjuku Gyoen Park, the Kabukicho area, Yoyogi Park and the famous Isetan Department Store are all less than a 15-minute walk from the hotel.
Price: Starts at USD 55 for a Superior Single Room for one. While it will be USD 62 for a room for two.
Luxury Hotel
Park Hyatt Hotel offers spacious rooms with views of Shinjuku or Mount Fuji. This has an indoor pool and restaurant. Free toiletries, slippers, and hairdryer are provided. Rooms also feature a seating area, desk, and free high-speed wired internet as well as WiFi access.
Price: Start at USD 755 for a Park Room King for two.
How to go to Shinjuku, Tokyo, Japan
From Narita Airport: Ride from Narita Airport to Shinjuku Station will cost at least JPY 1250 with one transfer.
From Haneda Airport: Ride from Haneda Airport to Shinjuku Station will cost at least JPY 700 with two transfers.
That's a list of 10 amazing things to do in Shinjuku, Tokyo, Japan. You can cram those in a full day, and you can have a great exercise due to walking everywhere. This ward has many fantastic things to offer. I hope not only will you enjoy the beauty but also the culture and your stomachs will be delighted and full.

About the Writer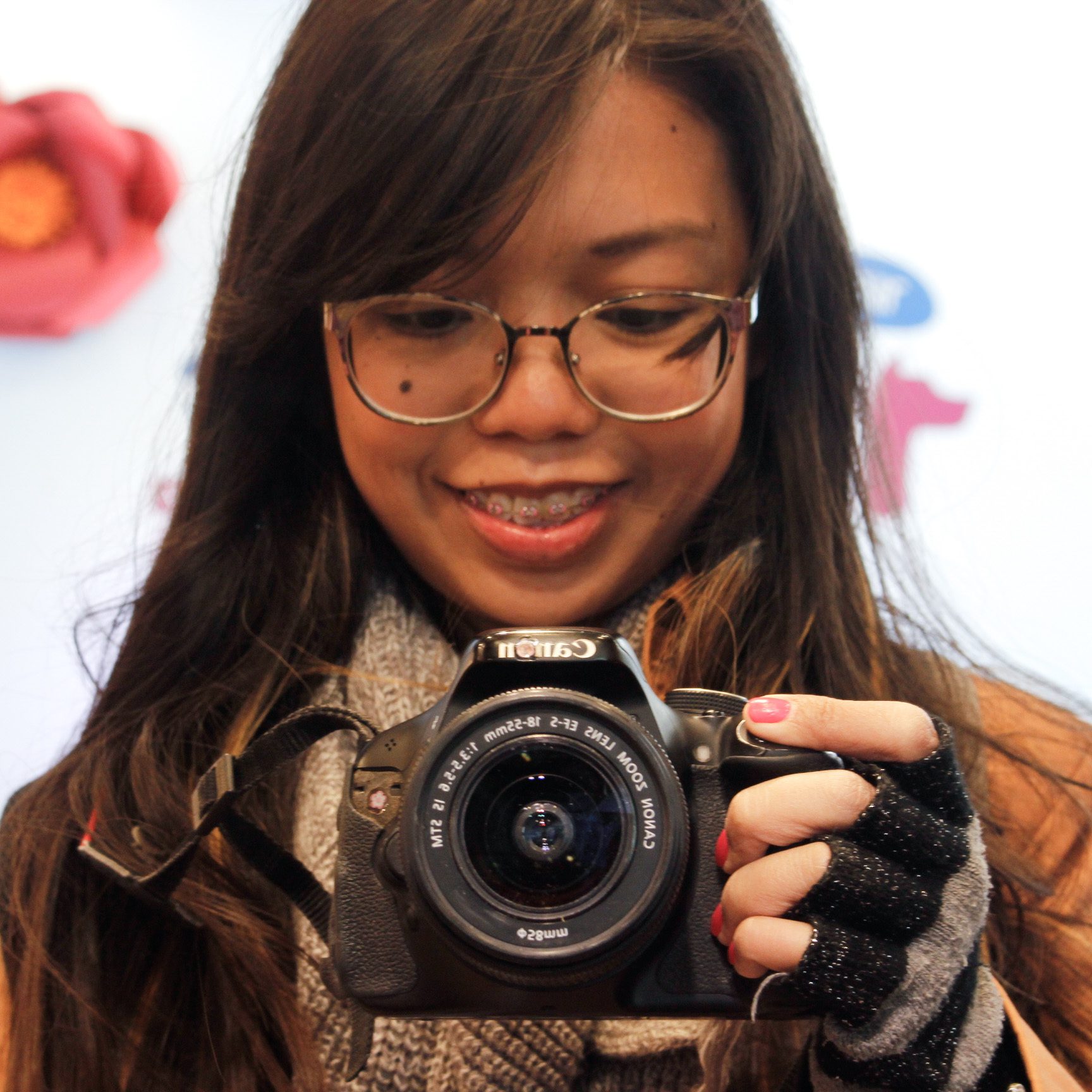 Hey, I'm Lyza! I once was a person who just imagined going to places "one day" but decided to pursue my dreams. My first travel abroad was in Japan, solo, last 2018, and fell in love with the journey since. I'm aiming to visit 10 countries before turning 30 and 2 new places in the Philippines every year. Besides traveling, I love organizing trips, photography, reading, and making new friends. Follow my adventures through my Instagram.

Are you on Pinterest? Pin these!