Guide to Dirtbike & ATV Tours in Antipolo City, Rizal [Things To Do Near Manila]
Experience a different way of getting closer to nature by booking your ATV adventure at Mountain Quest – ATV & Dirtbike Tours in Antipolo!
If hiking, trekking, road-tripping, and swimming are common activities for you, then it must be the right time to think of doing something new. If you're a nature enthusiast like me, but hate the idea of hiking – sorry, my body is really not compatible with activities like that *sigh*, then ATV is the answer! And the good news is, this type of activity is within reach if you're in Metro Manila.
Mountain Quest – ATV & Dirtbike Tours in Antipolo City, Rizal is the best choice when it comes to this kind of fun experience! Read more below and I'll share with you our amazing day course together with Mountain Quest.
What is ATV?
ATV is the short word for All-Terrain Vehicle. It is also sometimes called a quad bike, a quad, or a light utility vehicle. Some ATVs have either 3 or 4 wheels. This type of vehicle travels on low-pressure tires and is made to go through a variety of terrain conditions. ATVs are meant to be used for off-road or on dirt roads, its tires are not meant for streets, paved roads, or highways. This makes an ATV perfect for exploring mountains, hills, etc.
How to Enjoy Riding  ATVs?
We all know that Filipinos love sports and are willing to try anything that could challenge them. And that includes riding an ATV. The good thing is, ATV ride is getting more and more popular and is slowly becoming a hobby or pastime for some people. If you're interested in trying this amazing activity, then you're in for an adventure! This is one of the best and fun ways to explore places of interest since it is also tourism-driven.
To be able to enjoy riding an ATV, you must first have basic knowledge on how to maneuver this vehicle. The good thing about Mountain Quest is that before you start your course, they will teach you all the things you need to know. If you're a beginner, this is a great opportunity as you can ask them anything and you will even have a demo ride before the real deal!
Preparing the Ride at Mountain Quest
The first thing that Mountain Quest will tell you is, of course, to wear comfortable clothes. The best ones to wear are sports clothes. I and my cousin decided to wear t-shirts, jackets, jeggings, and sports shoes. That's how scared we are of being toasted under the sun, hehe. You can wear any comfortable clothes of your choice.
The next thing is wearing protective gear such as helmets, boots if you have, and gloves. Don't forget gloves! We forgot to bring these so we felt a bit of pain in our hands after the course. Mountain quest provides helmets, knee and elbow pads. You can also bring goggles to protect your eyes.
Tips on Driving ATVs
Here are the 2 basic tips that beginners should remember before driving an ATV. Mountain Quest always tells us these tips during the whole course:
1. ALWAYS keep your feet on the pegs. Yes, always. Whatever happens during the ride or whatever bumps you will encounter, never put your feet on the side. This is because they might get caught by the tires at the backside of the vehicle, you don't want that to happen, do you?
2. Practice using the clutch, shifting, and the brakes. This might sound overwhelming especially if you don't have any idea or experience with vehicles before, like me. BUT ATVs at Mountain Quest are not complicated to learn at all. It was already my second time riding an ATV, but it was my cousin's first time. In short, she doesn't really have any idea how to maneuver this type of vehicle. But guess what? She was able to learn it right away, in around 10 minutes I guess? No need to learn so much for the clutch or shifting since the ATVs there are automatic.
However, you still need to learn how to master the brakes. Remember that part of driving an ATV is slowing down and that includes how you can release the gas at the perfect timing and how to play with the brakes. Sounds too much? No worries! It's not difficult at all! As mentioned above, you will have a demo ride before the real deal. And you can also learn to control your ATV while on the go!
What to Expect During the Course
At Mountain Quest, there are different types of courses; Short Course, Jungle Course, River Course, and Adventure Course. There's also a Whole Day Trail for people who want a more extreme tour. In our case, we did the Jungle Course, and it's 2-3 hours of trail. During the ride, there are few stops so we can appreciate the beauty of the Sierra Madre and the surrounding areas. You can take lots of pictures or record a video.
At the end of the ride, we stopped at a river. The water is so clear and there are people having fun swimming and chitchatting with each other. We also encountered some ATV and dirtbike riders which is pretty cool since they seemed so in love with what they do! After a short stay, we went back to the site to take a rest.
On the day of our scheduled ride, it was sunny so the road is easier to drive on. Though it was hot, you won't really feel it as you will just enjoy the ride and the wonderful view! I heard that some riders prefer it to be rainy when riding an ATV because the road is muddy and it is more challenging, which makes them feel… excited? The fearful me can't handle that, lol. But hey, if you like a more thrilling ride, then maybe an ATV adventure on a rainy day is for you!
What Can You Do After the Course?
When you're done with your course, you can go visit the Ten Commandments which is near the site of Mountain Quest. Here, you will have a really stunning view of the mountains, and the city. Yes! You can also see Manila from here. There is also a small carinderia so you can choose to eat while having a beautiful view of nature. It was therapeutic indeed!
This is literally your view while eating! Of course, you can also take photos here, like what I did! haha.
Frequently Asked Questions About Mountain Quest – ATV & Dirtbike Tours
1. How much are the rates?
The rates depend on the course you will avail of. Here is a list of the courses and rates:
Short Course (1-2 hours of trail): 1,500 PHP / Person (Minimum of 4 Pax)
Jungle Course (2-3 hours of trail): 2,500 PHP / Person (Minimum of 2 Pax)
River Course (3-4 hours of trail): 3,500 PHP / Person (Minimum of 2 Pax)
Adventure Course (5-6 hours of trail): 5,500 PHP / Person (Minimum of 2 Pax)
Whole Day Trail (Includes Free Lunch & Snacks): 6,500 PHP / Person (Minimum of 3 Pax)
2. Where is Mountain Quest – ATV & Dirtbike Tours located?
It is located in Antipolo, Rizal. Its exact address is Purok 1 Baranggay San Juan Sapinit Road San Mateo 1870 Rizal, Philippines.
3. How to get there?
Waze is your best friend. Just search their name and Waze will help you get there. That's how we went there.
4. How to book a tour?
You can message their main Facebook page.
5. What to bring?
You can bring water, gloves, goggles, and extra clothes so you change after the ride.
Are you ready to challenge yourself with a rewarding view of nature? Then try an ATV ride now at Mountain Quest – ATV & Dirtbike Tours! You will surely have a blast and you'll be able to create amazing memories!

About the Writer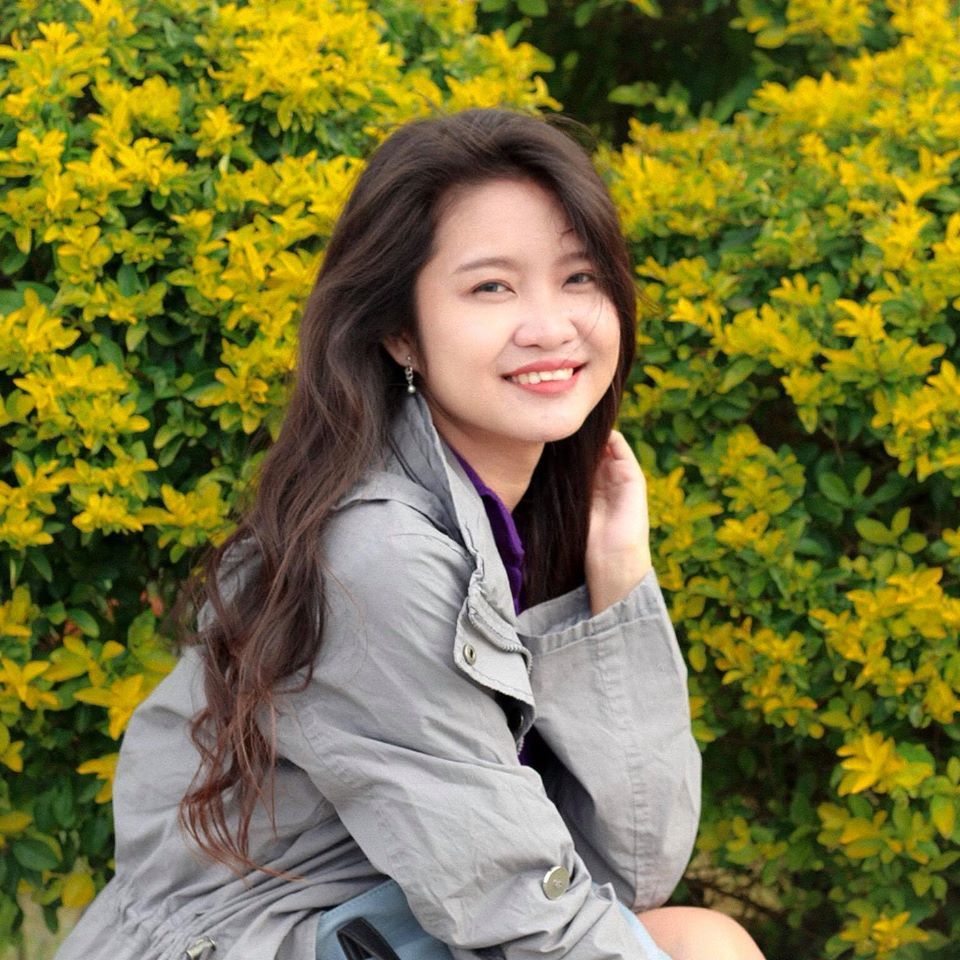 Hi there! I'm Fatima. My first major travel was in 2016 in the beautiful city of Cebu. After that, I got interested in traveling. Now I enjoy learning languages and other country's cultures. My goal is to visit at least one country each year and to share my experiences with other people through writing or blogging. Witness my journey by following me on Instagram.​

Are you on Pinterest? Pin these!