How to Get a China Tourist Visa in UK for British Citizens
Which country automatically comes to your mind when you talk about the East? I doubt China won't be the first! As one of the biggest countries in Asia (and one with the richest culture and history, no doubt), China has been one of the most prominent Asian countries, especially during the past few years. Its economy, along with its tourism industry is just booming.
You'll find that China is like a mixture of the past, present, and future all in one large mass of land. You'll be surprised at how towns can go from being a modern metropolitan area bustling with people and cars to a historical landmark in just a blink of an eye.
However, this is just a small peek of what China is. It's not easy to encapsulate in a few words just how China should make it to your travel list with a history spanning at least 3 millennia. If you want to know what China's all about, let me give you a few tips on how you can get to this country using your UK Passport.
Quick Facts About China
Capital: Beijing
Country Code: +86
Languages Spoken: Mandarin (widely spoken among all the Chinese languages), English
Currency: Chinese Yuan (RMB)
Emergency Numbers: 110 for the Police, 120 for the Emergency Center, 122 for any traffic accidents, 12110 SMS alarm for the Police, 12395 for Search and Rescue Center (emergencies in water), 119 for Fire Alarm
Requirements for China Tourist Visa
Passport with at least 6 months remaining validity as well as a photocopy of the passport's data and photo

Filled out a copy of the

Visa Application Form

A recently-taken color photo with a white background (

here

are the requirements)

Proof of legal stay or residence status in if you're not applying for the visa in your country of citizenship

If you're not applying in your country of citizenship, you must provide the original as well as a photocopy of your valid visa or certificate of stay as well as employment or student status in the country where you're staying (if applicable)

A copy of previous Chinese passports or previous Chinese visas should you have any

Documents showing your itinerary in China, hotel accommodation, round trip tickets, and if applicable, an invitation letter sent by a relevant entity or individual in China (you can also get something like this from a tour operator should you decide to book your trip with one), a

cover letter

may come in handy as well
Step-by-Step Procedure in Applying for China Tourist Visa
1. Gather all the necessary documents for your application
2. Create an appointment with the Chinese Visa Application Service Center to drop off your application here
3. Arrive at the Visa Center on the day of your visit with your documents
4. Have your on-site photo taken while your passport is being scanned
5. Submit your application at the counter after your number is called
6. Fill out the payment-due slip which will be given by the staff to you if your application is accepted
7. Pay the visa fee, service fee, postal service fee, etc.
8. Retain the pickup form which you'll be showing once your China Tourist visa is ready for pick up
9. Track the status of your application here and pick it up when it's ready
Notes: 
You might be asked to attend an interview depending on the requirements of the Chinese Embassy. They will give you a time for the interview and you have to come back to the embassy on the dot.
If you want to receive your passport through the post, please provide a prepaid, traceable envelope with the assigned receiving address when submitting. There will be an extra charge if the visa center will be the one to provide an envelope for you.
You should also fill out the Payment Authorization Form in case you need to get a refund or you need to be charged additionally by the center through your debit card.
You must submit your application and collect your passport by yourself. If, in any case, there's something that's preventing you from coming to their office personally, you may have someone apply for you. Just make sure that you have prepared all the documents and have signed all that needs to be signed.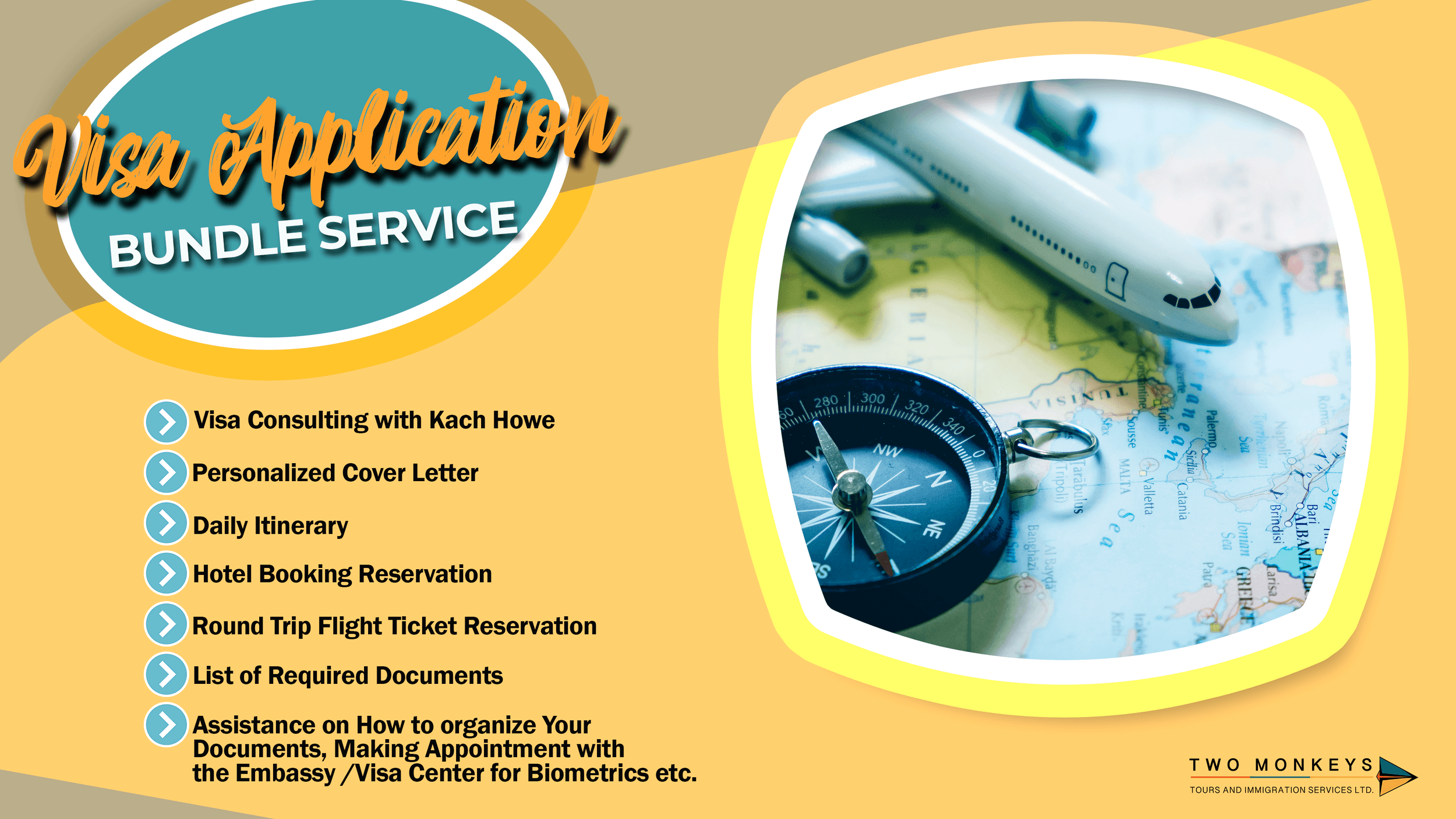 Where You Can Apply for China Tourist Visa
LONDON
12 Old Jewry, London EC2R 8DU
Telephone: +44 (0)20 7776 7888
Fax: +44 (0)20 7710 6001
Email: [email protected]
EDINBURGH
2nd Floor, Exchange Tower
19 Canning Street City of Edinburgh
EH3 8EG
United Kingdom
Telephone: 0131 2292519
Fax: 0131 2291598
Email: [email protected]
MANCHESTER
Ground Floor, 81 Mosley Street
Manchester, M2 3HR
Telephone: 44- 1612361070
Fax: 44-1612361070
Email: [email protected]
Frequently Asked Questions about China & China Tourist Visa
1. How long does it take to process the application for a China Tourist Visa?
You can choose to have the standard service where you can get the visa on the 4th working day, or express service where you can get the visa on the 3rd working day (still subject for approval).
2. How much does it cost to apply for a China visa?
Here are the rates for applying for a Visa (inclusive of VAT):
Regular Service: £151

Express Service: £182

Postal Return: £175
3. How long is my visa's validity?
The Chinese visa is typically valid for 3 months and allows a UK Citizen to stay in their country for a maximum of 15 days.
4. How far ahead can I apply for a Chinese visa?
You should apply at least 1 month ahead of your trip to China. Since visas are only valid for around 3 months, you wouldn't want to risk getting it expired before your trip.
5. Can I extend my stay in China?
Yes! You can visit a local public security office before your visa expires to let them know that you'd like to get an extension for your stay.
Please note that there's no guarantee that your request may be granted and also, do not overstay in the country as it is punishable by law.
6. Can I work using my Chinese Tourist (L) visa?
Not! We all know how strict China can be with their rules and regulations. If you're interested in working in China, there's an appropriate visa available in the country which you must apply for.
7. Should I get travel or medical insurance upon visiting China?
The government suggests that you do, just in case you'll need it. One of China's problems is the typhoon season as it's conveniently located within the Pacific Ring of Fire. You'll never know if you'll need it.
8. Will I need a translator when in China?
According to some accounts, you will not have trouble finding people who speak English while you're there, contrary to popular belief. However, if you go to the countryside, there might be a possibility that some people might not understand you.
In this case, it's handy to download a translator on your phone just to make sure you can communicate the basics with the locals.
9. Can I use my local currency when paying in China? Can I use my credit card?
Foreign currency is not readily accepted as a method of payment, especially in local stores, tourist sites, etc. You can have your money exchanged at foreign exchange counters or banks. You may also use ATMs when you arrive at the airport.
As for credit cards, you may use them to pay major establishments in the cities but it might be hard to use them (or you might not even be able to use them at all!) in the rural areas.
10. How do I go around?
Since most roads in China have already improved and it's a steadily growing country, you'll find different methods of transportation while you're there. Taxis, buses, subway… you name it!
11. Is it easy to get WiFi access in China? Can I use my mobile phone while in China?
The Internet is available anywhere in China. However, some major sites like Facebook and Google are banned and can only be accessed through VPNs. 
As for your mobile phone, you may use it after it's unlocked by your carrier. You may also opt to buy a SIM card while you're there, but you will need to present your passport when doing so.
12. Is China safe for tourists?
While you have to always be vigilant as to when you're in any other country, China is a pretty safe destination for tourists.
There is, however, a travel advisory released by the UK Government regarding the rising air pollution index levels in China. It's always best to check this information in real-time to avoid any health problems that might be caused by the level of pollution in the air.
13. Can I visit Hong Kong or Macau while I'm in China with the same visa?
No. This already counts as entering another country so unless you're eligible to enter these two nations without a visa or by getting a visa on arrival, you have to apply for a separate one.
14. Where should I go while in China?
That's a tough question because honestly, China's so big and so full of things to do or sights to see that we might even run out of time to discuss them! 
For starters, it's recommended that you visit major cities like Beijing and Shanghai. Here, you will find the famous historical spots like the Forbidden City (Beijing) which used to house Chinese royals before they were overthrown by the Republic in 1911.
Beijing also has other world-famous structures like the Great Wall of China (which is a must when you visit China), Tiananmen Square, and the Bird's Nest which was built for the Olympics. All these attractions have modern buildings and colorful billboards of Beijing as its background, making such a contrasting yet interesting view of the city.
As for Shanghai, the biggest city in China, you'll be greeted by the sight of towering skyscrapers and brightly-lit streets. Here, you'll find ancient temples and modern museums standing almost side-by-side.
During the night, you can go and take a trip onboard the Bund underwater train or walk around Nanjing Road to do some shopping. Shanghai is also home to a Disneyland Park if you're up for some adventure.

Are you on Pinterest? Pin these!