Top 10 Best Travel Luggage for Your European Trip – Air, Cruise or Train in Europe
Are you planning to travel to Europe by train, cruise or by air?
Europe is considered as one of the most sought after continent when it comes to travelling. It may not be as big as North America, but the region displays one of the most diverse cultures and distinct qualities any tourist or traveller would love to experience first-hand. Being in Europe is like stepping into the Old World, with the conveniences and technologies that the modern world offers.
When travelling to Europe, staying for a day or two is not enough. To be able to enjoy what Europe has to offer, packing enough clothes and belongings to last for your whole tour is a must. Thus, getting the best luggage for your Europe trip is the must.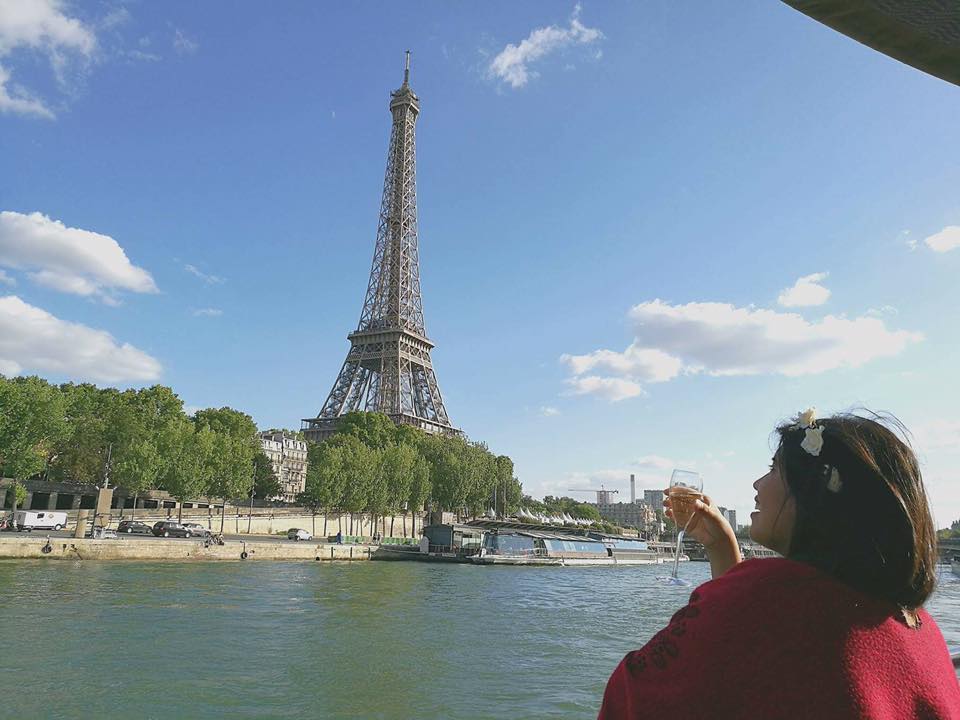 Whether you plan on travelling by air, by a train or cruising, having the right type of luggage for your trip will save you time ad will allow you to tag along with your favourite OOTD's and even work, conveniently and securely. If travelling in style is also in your personality, you might want to consider checking out our list of the top 10 best travel luggage for your European trip.
Why are suitcases better than backpacks?
A couple of days in Europe may initially give you the impression that a few clothing pieces are enough for your tour, thus considering using your backpacks instead of your travel luggage. However, if you would want to travel conveniently and have enough space for mementos from your trip, you might want to bring your favourite luggage instead. Your backs won't be sweaty, and you do not have to endure carrying a heavy backpack around the airport or the train station. You can keep your things more organised and can go around with ease with luggage instead of backpacks
.
How to pick the right suitcase for your European trip?
Comfort always comes first and should be the prime consideration when picking the best travel luggage for your European trip. Your personality and style is also a big factor in choosing the right luggage for your travels. Where to use your suitcases and the budget that you have are also important factors that will help you decide on which type of luggage to use for your trip.
Travelling in Europe by Air – the correct Cabin Luggage Dimensions
Every European traveller should be familiar with the cabin luggage dimensions and weight allowances on major European airlines for both short-haul and long-haul flights to the region. Delta Airlines and EasyJet has now weight restrictions when it comes to carry-on luggage but encourages you to travel light because they only allow one cabin bag that is within 56cmx35cmx23cm. British Airways on the other hand limits you to a 23kg carry-on travel luggage that does not exceed their maximum allowable dimension of 56cmx45cmx25cm. Meanwhile, Lufthansa, Ryanair and Virgin Atlantic has a 10kg restriction for carry-on luggage.
Here are some of our best suitcase for travel you might want to consider buying when travelling by air.
1. Samsonite Luggage Winfield 2 Fashion HS 3 Piece Set
This durable 100% polycarbonate suitcase and has fabric linings to protect your delicate items inside. The set includes three items – 20/24/28 spinners measuring 12.5" high and 19.75 wide with side mounted TSA locks. It has several zippered pockets inside making it easy to organise your personal belongings.
Price: $254.99
2. American Tourister Splash LTE Spinner 20 Carry On Luggage
Made from Polyester, with Nylon linings and zipper enclosures, this light carry-on luggage features a large interior packing capacity that has a large mesh pocket and cross-straps. It is equally stylish and classy with single, smooth-rolling airflow wheels. It is also lighter on the budget and comes in two colours – black and blue.
Price: $79.99
Travelling in Europe by Train
There is almost no restriction when it comes to suitcases when travelling by train. However, you will need to carry all your bags through the train station and onto the train so you might want to consider getting the best suitcase or have the lightest carry-on luggage with you. Small and medium-sized luggage can fit on the racks located above the seats while larger ones can be stored in the racks near the train entrance. Unlike in airports, you are the sole person responsible for your suitcases, so you may want to have them by your side while travelling on a train.
If you are travelling by Eurostar, Thalys or TVG train, you are limited to two large suitcases with a maximum dimension of 85cm or 33 inches plus a small hand luggage. Labelling your bags with your full name is also a must in these train stations.
Here are our top-rated luggage picks when travelling by train.
3. Rockland Stage Coach 20 Inch Rolling Trunk
Travel in style with this vintage looking but modernly convenient rolling trunk with spinner wheels. This is the best travel bag for Europe especially if you're on a train. Feel like travelling back in time as you experience Old World Europe with a sturdy and charming suitcase. It is coated with polyvinyl chloride to protect its surface and features interior mesh zip pockets.
Price: $200.00
4. Delsey Luggage Chatelet 19-inch International Carry-On Luggage
Another bag travels light luggage inspired by Old World Europe that is perfect for your short or overnight travels via train. It is 19inches high and 9.75inches wide made from 100% virgin Makrolon Polycarbonate that can withstand extreme pressure and impact resistance. It also features lockable front wheels that keep your bags from drifting away. This is our top-rated carry-on luggage for train travel in this list.
Price: $229.99
Going on a European Cruise
Going on a cruise around Europe is also one of the best possible experience that you should try when travelling in Europe. Costa Cruises allows 20kg per person plus 5kg of hand baggage. Guests at the Carnival are limited to two suitcases per person that should not weigh more than 50 pounds each and should not exceed 16"H x 24"W.
Typically, cruises in and out of Southampton do not have restrictions when it comes to how much baggage you can bring along. However, for handling purposes, suitcases are limited to 23kg each. Storage is usually inside your cabin, and you only need to worry about restrictions when travelling to and from the port via coaches or taxis.
Some of the most stylish yet durable and budget friendly suitcase perfect for your European cruise are listed below.
5. World Traveler Diamond Hardside Carry-On Set
This lightweight polycarbonate shelled luggage with fully lined interior, and built-in combination locks are the best travel gear you should have on your European tours and cruises. It has eight spinner wheels that make transport so easy and expandable dual compartments for your personal items. It comes with a tote bag and is a breath of fresh air after enjoying the European seas for a long time.
Price: $119.99
6. The Euro 3 Piece Luggage Set
The best luggage for travel you can use to conquer Europe is no less than the European region printed on your travelling luggage. Made from polycarbonate with hard sides, you can expand these suitcases up to 20% of its original size and features 360-degree spinning wheels – the most convenient type of wheels possible for travel luggage. The set features three suitcases in 20/24/28 and can carry as much as 7lb, 8.8lb and 10.6 pounds.
Price: $214.95
For the Constant Traveler
Constantly travelling around Europe or the rest of the world may require you to bring most of your personal items. Travel bloggers and professionals who constantly travel should invest in the best lightweight carry-on luggage and best suitcases. These items can be considered as their partners as they discover and explore, not only Europe but the rest of the world.
7. Kemyer, Hard Shell Wheeled Spinner, 3 Piece, Luggage Set (Eiffel Designed)
Sleek, stylish, durable and easy to carry. This is what we love the most about this 3-piece luggage set from Kemyer. Each piece features four double inline skate spinner wheels that come with telescopic pull handles and side carrying handles. Made from polycarbon, you will enjoy using this piece not only for travelling around Europe but as well as in exploring Asia, the Americas and even the exotic regions in Africa.
Price: $189.99
8. Coolife Luggage 3 Piece Set Suitcase Hard Shell Lightweight
Another 3-piece luggage set included in our best travel luggage for your Europe trip list is this set from Coolife. It comes with the standard 20/24/28 sizes and is very lightweight making it a very convenient travel companion to any part of the world. It has spinner wheels that are all multi-directional and comes with an ergonomic aluminium telescoping handle. It comes with a 2-year worldwide warranty making it one of the best investments you can consider for your travelling needs.
Price: $119.99
9. Merax Travelhouse 2 Piece ABS Luggage Set Vintage Suitcase
If travelling light is your thing and being stylish is your priority, this couple is the perfect travel luggage for your Europe trip. The vintage suitcase design is screaming Europe as its design inspiration as well. It comes with multi-directional silent spinner wheels, 20inch and 24inch upright, and has squared full-capacity design with extra pockets for your important belongings.
Price: $189.99
10. Kenneth Cole R. Out of Bounds Luggage Spinner Suitcase
A two-piece set that includes a 28inch and 20inch luggage that is made out of 95% ABS and 5% hardware is the toughest and most durable travel luggage in our list. It is stylish yet innovative in design that is designed for maximum impact resistance. Whether you are travelling by air, train or on a cruise, this set is the best travel luggage set for you. It comes with retractable locking handle system and can be rolled in any direction.
Price: $189.99
With the best gears and travel accessories for your European trip, every moment would be fun and treasure.

Are you on Pinterest? Pin these!
Too many options? Let us help you find the best luggage for your travel needs by hitting the comment sections below.