10 Best Things To Do in Cancun, Mexico [with Suggested Tours]
Are you planning to travel to Cancun, Mexico soon? Read our tips below on the things to do in Cancun with suggested tours!
Cancun is a city in Mexico situated on the Yucatán Peninsula. It borders the Caribbean Sea and is popularly known for its beaches, parties, nightlife, and resorts. It has 2 specific areas; El Centro, which is the more traditional part, and Zona Hotelera (or Hotel Zone) which is composed of high-end hotels, shops, restaurants, and clubs. If you want to spend your summer holiday at the beach, Cancun is one of the best options since it offers a lot of beaches for its tourists. To know more about this city, here's our list of the best things to do in Cancun.
List of Best Things to do in Cancun, Mexico
A beautiful place to take a walk at sunset, beyond the shops and shopping, it is a really nice spot.  A mandatory stop when visiting Cancun. La Isla Shopping Village is a square for all tastes, there are options for food, clothing, and souvenirs. This shopping center also has the best international stores and brands.
Suggested Tour: Cancun: Seabreacher Ride
Considered one of the nicest and most beautiful beaches in Cancun, Playa Delfines is a public beach very popular with tourists. Here, you'll find a viewpoint for photos and letters. The sea itself is gorgeous, there are also umbrellas so you could lie in the shade. And since it is the largest in Cancun, it also has the most people.
Suggested Tour: Riviera Maya: Cancun Guided City Tour with Pickup
Have one of the best nights in Cancun here at Xoximilco. The party here is for everyone. It doesn't matter if you're with your friends, family, partner, or alone, anyone who loves to party will surely enjoy their time here. Just be careful not to drink too much as the hangover the next day can be a nightmare!
A beautiful walk through the garden with Mayan ruins. Although small, the museum is housed in a beautiful building, with bold architecture, and contains, of course, works from the Maya period. The San Miguelito Archaeological Site is also part of the complex. It is worthwhile if you still have a little time left over from the many archaeological attractions.
Suggested Tour: Xcaret Park: Basic Full-Day Ticket with Night Show
This is a tower that raises you 50 meters high with a 360-degree view, from Isla Mujeres, all the beaches of Cancun, and if you go for a day, the pirate ships. Going here is free if you visit one of the Xcaret parks and you're still wearing the bracelet.
View this post on Instagram
The most emblematic things in Cancun are on this Boulevard. You have to cross from side to side to see the variety of attractions it offers. Be impressed by the color and beauty of all the hotels that are along the entire Kukulkan Avenue. You can see the sea with its beautiful blue waters on one side and the lagoon on the other. Really a must place to visit.
Suggested Tour: Cancún: Shopping Tour
It is not a large archaeological site but, if you know its history, it is undoubtedly an area that you cannot miss. It is incredible to be able to see a preserved space where it was seen as a civilization, all very green and well cared for.
View this post on Instagram
Ideal beach for families with small children as there are no waves and also shallow. It is also very close to the entrance of the hotel zone from downtown Cancun. Sun loungers, umbrellas, chairs, and kayak are rented.
View this post on Instagram
An excellent place to walk, to shop and to eat or have a drink. At Puerto Cancun Marina Town Center, you'll find very good brands and amazing restaurants. From, here, you can also see a fabulous view of the port. Furthermore, it is very well located since it is on the street from the hotel zone. Surely worth your time.
A church for those who spend a moment of tranquility and reflection with open spaces refreshing yourself while you pray. It is a cozy place with beautiful architecture. This church is located in the middle of the hotel zone which is very convenient.
Where to stay in Cancun, Mexico
Budget Hotel
OYO Hotel San Jorge features air-conditioned rooms with satellite TV in the Downtown Cancun district of Cancún. At the hotel, each room comes with a wardrobe. Featuring a private bathroom with a bath or shower and free toiletries, rooms at OYO Hotel San Jorge also offer free WiFi. Popular points of interest near OYO Hotel San Jorge include Cristo Rey Church, Toro Valenzuela Stadium, and Parque las Palapas.
Price: Starts at $22 per night for Standard Room, add $4 for taxes and charges, and it also offers a free cancellation.
Luxury Hotel
Grand Fiesta Americana Coral Beach Cancun – All Inclusive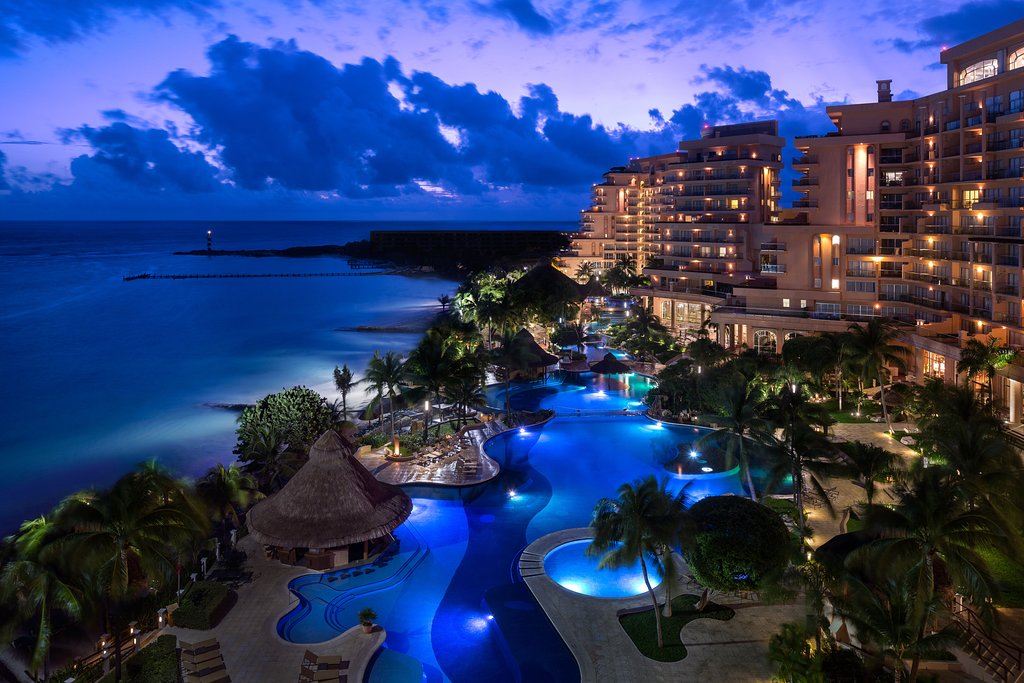 This 5-star beachfront Cancun luxury hotel features a 40,000-square-foot full-service spa that offers full-body treatments, hydrotherapy, and beauty services such as hair styling. Grand Fiesta Americana Coral Beach Cancun – All Inclusive provides a gym with an ocean view. The suites at the hotel include oceanfront views or partial ocean views. Every suite features a private balcony and a seating area.
Price: Starts at $406 per night for Ocean View Suite, add $2 for taxes and charges, all-inclusive, and it also offers a free cancellation.
These are the possible things you can do in Cancun, Mexico. So if you are ready to have a fun and exciting trip, you know what to do and where to go! So pack your things now and prepare yourself for a wonderful adventure in Cancun.
Fun Facts About Cancun
Since the sand on the beaches of Cancun is made of crushed coral, it won't burn your feet no matter how hot the weather is.
In 1970, only 3 people used to live in Cancun. And they were the caretakers of the coconut plantation. Currently, there are over 700,000 residents living here!
The Maya Barrier Reef in Cancun is the world's second-largest just next to Australia's Great Barrier Reef.
Cancun also has the world's longest underwater cave.
The turtle eggs are protected by the hotel zone. Because of this, please note that areas of the Cancun beach are also closed to tourists so turtles can live their lives in peace.

About the Writer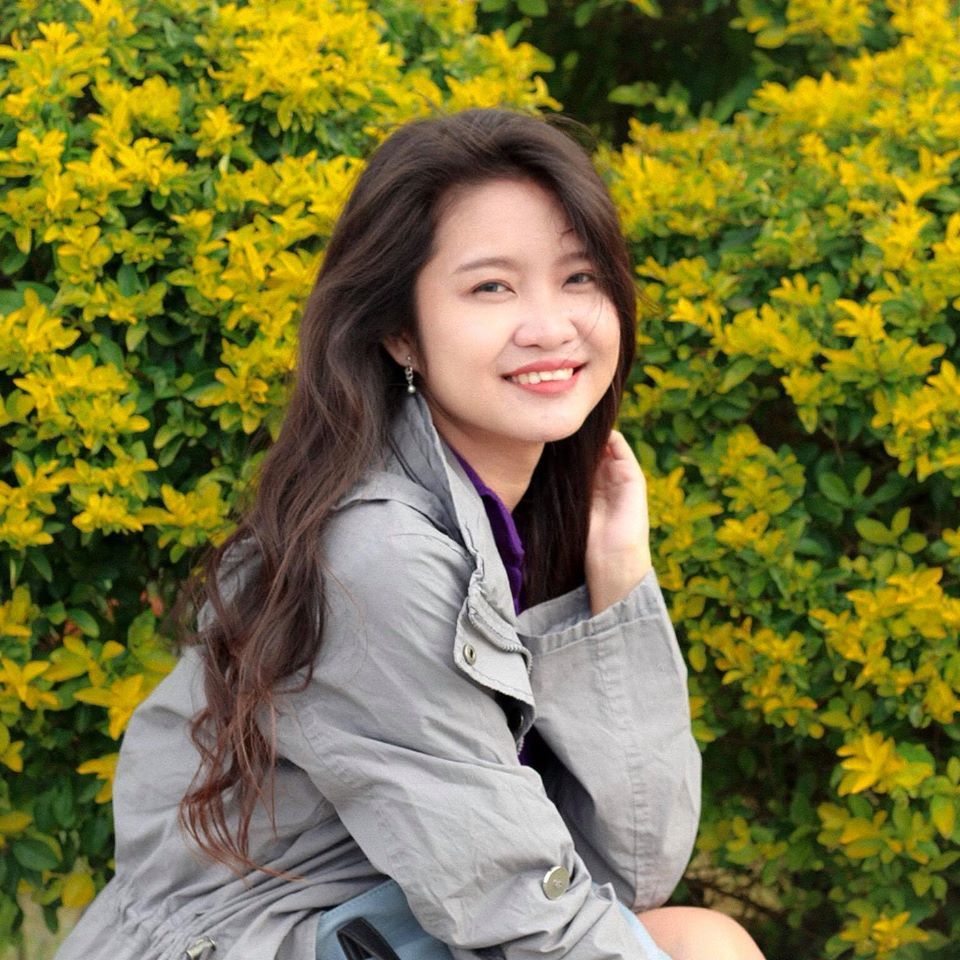 Hi there! I'm Fatima. My first major travel was in 2016 in the beautiful city of Cebu. After that, I got interested in traveling. Now I enjoy learning languages and other country's cultures. My goal is to visit at least one country each year and to share my experiences with other people through writing or blogging. Witness my journey by following me on Instagram.​​​​​​

Are you on Pinterest? Pin these!