Best 10 Cellphone Accessories for Your Travel Adventures
Check out this list of the 10 best cellphone accessories you can use while traveling. These cellphone accessories bring benefits while you're far from home or just driving the kids to school.
When we're traveling, we want to take our stuff with us as conveniently and safely as possible. Taking care of our things, especially gadgets, is always important. But with these 10 cellphone accessories, you can enjoy your trip without having to worry so much about your things.
The cellphone accessories listed below are not only convenient but also beneficial in many other ways. Whether you do vlogging while traveling, or you like doing extreme sports during your trip, one thing is for sure, you can have a smooth journey with all these cellphone accessories.
| Product Names | Product Images | About this Product | Price |
| --- | --- | --- | --- |
| LUOATIP Dual Port USB Cube Power Adapter Charger | | LUOATIP produces a USB charger that is perfect for traveling as it has 2 ports so you can charge 2 phones into 1 charger at the same time. It is also a suitable use for home, travel, office, and business trip. It is compact and easy to carry that you can even put it in your pocket. | |
| AUKEY Car Phone Mount Air Vent Phone Holder | | AUKEY produces a car phone mount that holds your smartphone or GPS securely on an air vent in your car. Perfect for traveling especially if you prefer renting a car on your journey. It is compatible with iPhone 11 Pro Max/ 11 / XR / 8 plus / 7 / 6s plus, Samsung Galaxy series, Google Nexus 6P / 6, Google Pixel 3 XL, LG, TCL, Lenovo, Huawei, Sony, HTC, Motorola, Blackberry and so on. | |
| Yootech Wireless Charger | | Yootech has a wireless charger that has a unique design that is also perfect for AirPods. It is compatible with iPhone SE 2020/ 11/11 Pro/11 Pro Max/XS MAX/XS/XR/X/8/8 Plus with the latest iOS System. If you don't like bringing so many wires during your travel, this is very ideal. | |
| UBeesize 51" Extendable Tripod Stand with Bluetooth Remote | | UBeesize Selfie Stick Tripod is perfect for those travelers who not only want to take the selfie but also wanna take pictures/videos with excellent stability. It is extendable from 17.5 inches to 51.0 inches which is longer than average. It is compatible with iPhone X/8 Plus/8/7 Plus/7/6S Plus/6S, Galaxy S9/S9 Plus/Note 8/S8/S8 Plus/S7 Edge/J7, Google Pixel, Samsung, Huawei. With a universal 1/4 inch screw, it fits for a digital camera, DSLR, SLR, action camera, GoPro, webcam, camcorder. | |
| UBeesize Mini Led Camera Ringlight | | UBeesize has a Ringlight for those travel bloggers, YouTubers, or influencers. It features 3 color lighting modes: Warm Light (3000K), Cool White (4500K), and Day Light (6000K). You can easily adjust the phone holder to find one angle you desire. It can be horizontal, vertical, high-angle, low-angle, and more. | |
| AINOPE Car Charger | | AINOPE Car Charger has a dual USB cigarette lighter adapter that enables you to charge two devices simultaneously at full speed. The full zinc alloy body features scratch-resistant, nice in design, and long-lasting in use. Upgrade metal car chargers will not be overheating at high temperatures, which is safer than a plastic one. | |
| Mpow Car Phone Mount | | Mpow focuses on the innovative and smarter mounting solution. Up to 15cm/5.9in aluminum long gooseneck sends the dashboard Phone Mount much closer to you without blocking your sight. It has a very strong vacuum suction cup that features a layer of sticky gel and a locking lever which can maximize the stability and keep the mount in place. compatible with most smartphones with screens up to 6.5" and even worn its case. | |
| AmazonBasics 40W 4-Port Multi USB Wall Charger | | This 4-port 40-watt USB wall charger can charge up to four devices at the same time. It is applicable for phones, tablets, and other devices. It also provides up to 8 amps of power (each port 2.4 amps max) which means faster charging than many other similar chargers. | |
| TRIBE Water Resistant Cell Phone Armband Case | | TRIBE Water Resistant Armband Case is designed to comfortably fit all Apple iPhones, Samsung Galaxy, Android, Pixel, LG, Moto, Huawei, and other smartphones similar in size and dimensions. The phone armband acts as a workout phone holder while offering full protection and allowing easy access to your phone's touchscreen functionality and headphone jack. | |
| Anker Power Bank | | Anker Power Bank is slim in size. It is one of the slimmest and lightest 10000 mAh portable chargers on the market. Provides 2.6 charges for iPhone XS, 2.4 full charges for Galaxy S10, and 1.3 charges for iPad mini 5. It has a sleek matte exterior and cool-blue LED light to report battery level, PowerCore Slim 10000 is premium both inside and out. | |
Different Types of Cellphone Accessories
There are numerous kinds of cellphone accessories. Some of them are:
Phone Case / Cover  Cellphone Accessories:
It helps protect your phone from scratches and it can also prolong your phone's lifespan. Some people also use this to make their phone look fancier and fashionable. In addition, there are a lot of phone case designs you can choose from based on your taste.
Phone Camera Lenses And Smart Flashes:
You like taking photos? Might consider having a phone camera lens. Besides, if you don't have a DSLR no worries as mobile photography is getting more popular these days thanks to technological advancements. Furthermore, phones are easier to carry than DSLR which are bigger.
If you like taking selfies, of course, a selfie stick is really helpful. Furthermore, if you're traveling with a group of people such as friends or family, a selfie stick makes this easy since it allows for farther reach.
Being a traveler and a photographer comes in great harmony if you have a tripod. Sometimes, photo quality is ruined because of camera shakiness. But if you have this accessory, you don't need to worry about such things anymore.
Cellphone Batteries and Charging Accessories: 
A good battery means a better experience. And these days, power banks are also popular. in fact, we all know how convenient this accessory is.
HDMI Cables for Cellphones: 
HDMI cables are very useful especially if you need to present reports, proposals, etc.
Of course, it is not necessary for you to have all these. However, knowing all these kinds of accessories will help you determine what you need based on your travel style.
10 Cellphone Accessories that You can Choose From
Pro's and Con's of Each Cellphone Accessories
Charging Accessories for Cellphones
Pros:
Easy to store. Fit in your pocket, bag, or carry-on bag.
Dual USB port output, total current 2.1Amp, can be used both devices to charge at the same time so you can save more time.
Travel-Ready
It also recognizes your device and gives optimal charging speed.
Suitable for all iPhone and Android phones
Cons:
Only available in two colors.
In addition, it is not UL certified.
Pros:
Compatible with all Qi-enabled phones.
It is made of ABS material which is fire-resistant so you can purchase it at assurance.
Work with Rubber/plastic/TPU cases up to 

4mm 

thickness.
Sleep-friendly
You can also easily adjust to the perfect viewing angle using the 360° rotating and pivoting ball joint.
Qi-certified and has a UL certificate.
Cons:
Pros:
It has multiple protection against over-current, overcharging, overheating and high temperature will surely guard the safety of your devices.
With the LED light inside the port, it is surely convenient for you to find the car charger in the darkness for safe driving.
Can

charge two devices simultaneously.

Easy to carry because of its small size (1.7inch*0.9inch)
Available in 3 colors
Cons:
It does not support Qualcomm Quick Charge
Pros:
Can charge four devices at the same time.
It comes with built-in device detection to ensure the fastest possible charging for the specific plugged-in device.
It is lightweight, compact, and portable.
Cons:
It does not support Quick Charge.
To release the phone it has a one-button push but it is a bit awkwardly placed at the back/side of the cradle.
Pros:
It provides surge protection, short circuit prevention.
It also provides safe and optimized charging to low-power devices such as Bluetooth earphones and speakers.
You can charge phones, laptops as well as tablets, and more at high speed with Anker's PowerIQ and VoltageBoost technology.
In addition, you can choose between USB-C or Micro USB recharging.
Finally, it works seamlessly with a wide range of phones, tablets, and more.
Cons:
It does not support Qualcomm Quick Charge.
Car Phone Mount Cellphone Accessories
Pros:
Hold devices steady
It has a flexible fit.
Adjustable air vent mounting grip so you can attach to thicker or thinner air vents.
It also has an instant release button.
For instance, you can easily adjust to the perfect viewing angle using the 360° rotating and pivoting ball joint.
Furthermore, it has easy access to your phone's charging port for fuss-free charging on the road.
Cons:
The release button is on the back this can be annoying at first when you're in a rush and need a quick release and go.
1 air vent will be blocked in the summer when you really need that ac to be blowing on your face.
Pros:
The side arms expand up to 94mm/3.7in wide which fits most phones.
It also has a reusable and washable sticky gel.
In addition, it is easy and flexible to install.
The heat-resistant PC and ABS materials make the Mpow dashboard Phone holder sturdier than other Pure ABS mounts.
Cons:
The toggle in the back of the phone rest is made entirely plastic so there is very little give for flexibility with the piece that actually holds your phone.
To release the phone it has a one-button push but it is a bit awkwardly placed at the back/side of the cradle.
Cellphone Tripod Stand Accessories
Pros:
It has a wireless remote shutter
Weighs only 0.78 lbs/0.35kg, a pack size of just 17.5 inches/57cm, on the other hand, it is short enough to fit perfectly into your suitcase or backpack.
With standard 1/4 Screw, it works with so many devices like most video cameras, digital cameras, still cameras, projector, camcorders, and webcam.
The adjustable phone holder expands up to 3.75 in
It is also spring-loaded
Furthermore, you can easily switch between Selfie Stick Mode & Tripod Stand Mode
Cons:
People with smaller hands may have a hard time using it as a selfie stick since there is no handle, so you'd have to grip the base of the tripod.
Pros:
Dimmable with 3 color modes and 11 brightness levels, perfect for online classes/video recording/makeup lighting, and more
In addition, you can also choose the Most Favorable Light Color for Your Skin Tone
It also has a detachable Selfie Stick Tripod for Indoor & Outdoor Use
The adjustable phone holder expands up to 3.75 in
Includes Bluetooth Camera Phone Remote, Compatible with iOS and Android Phones.
Finally, you can easily switch between Selfie Stick Mode & Tripod Stand Mode
Cons:
Your phone goes below the ring interfering with the ring effect people try to achieve. As a result, it won't look like a ring in your eyes when taking a picture or filming.
Armband Case Accessories for Cellphones
Pros:
It has two available sizes to fit any arm size from 9 – 16 inches.
Its secure

built-in hidden key holder

is also perfect for a small key.
The

headphone cord holder keeps things organized

 and out of the way so you can 

stay focused on your workout

and not on your phone.
Cons:
It lacks touch sensitivity if your phone doesn't fit the case precisely.

About the Writer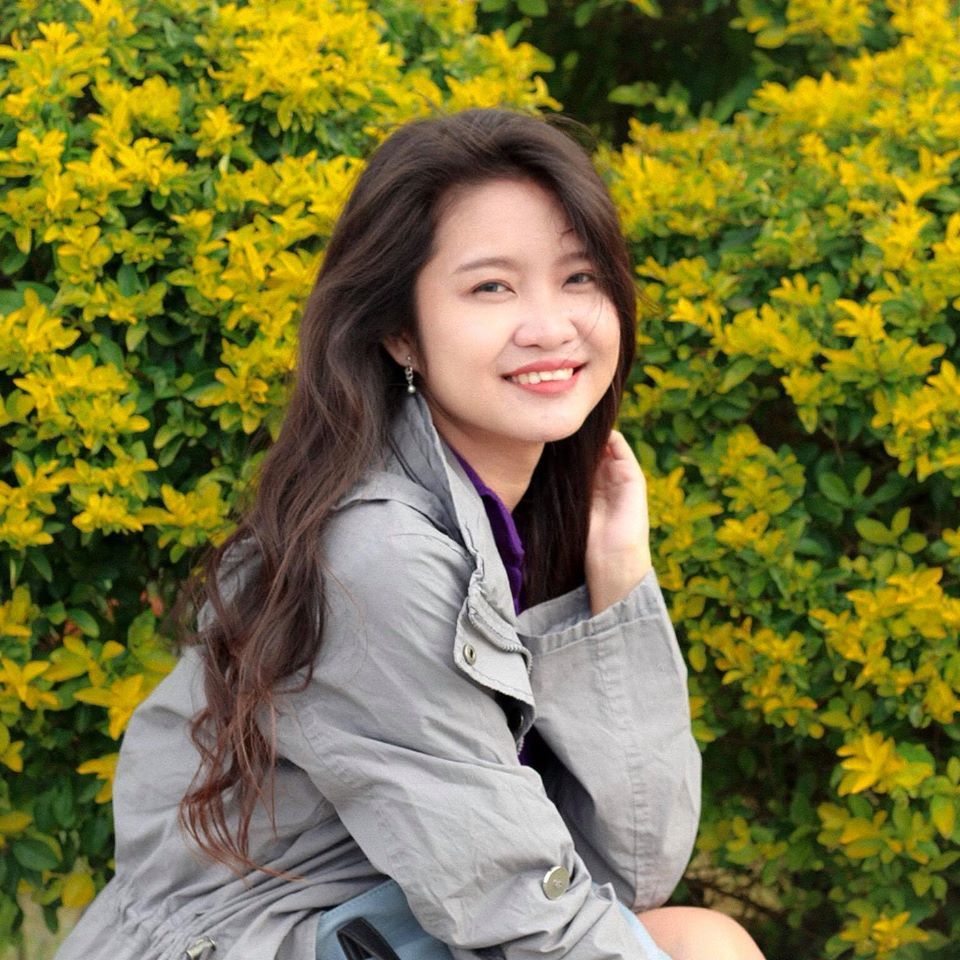 Hi there! I'm Fatima. My first major travel was in 2016 in the beautiful city of Cebu. After that, I got interested in traveling. Now I enjoy learning languages and other country's cultures. My goal is to visit at least one country each year and to share my experiences with other people through writing or blogging. Witness my journey by following me on Instagram.​​​​​​​​​​​​

Are you on Pinterest? Pin these!