Mexican Food – 10 Typical Mexican Dishes You Have to Eat
When you first hear the name of Mexico, what first comes to your mind? Telenovela? Mayans? Sombrero? Or maybe their cuisine like Taco? No doubt, the Mexican dishes are indeed appetizing.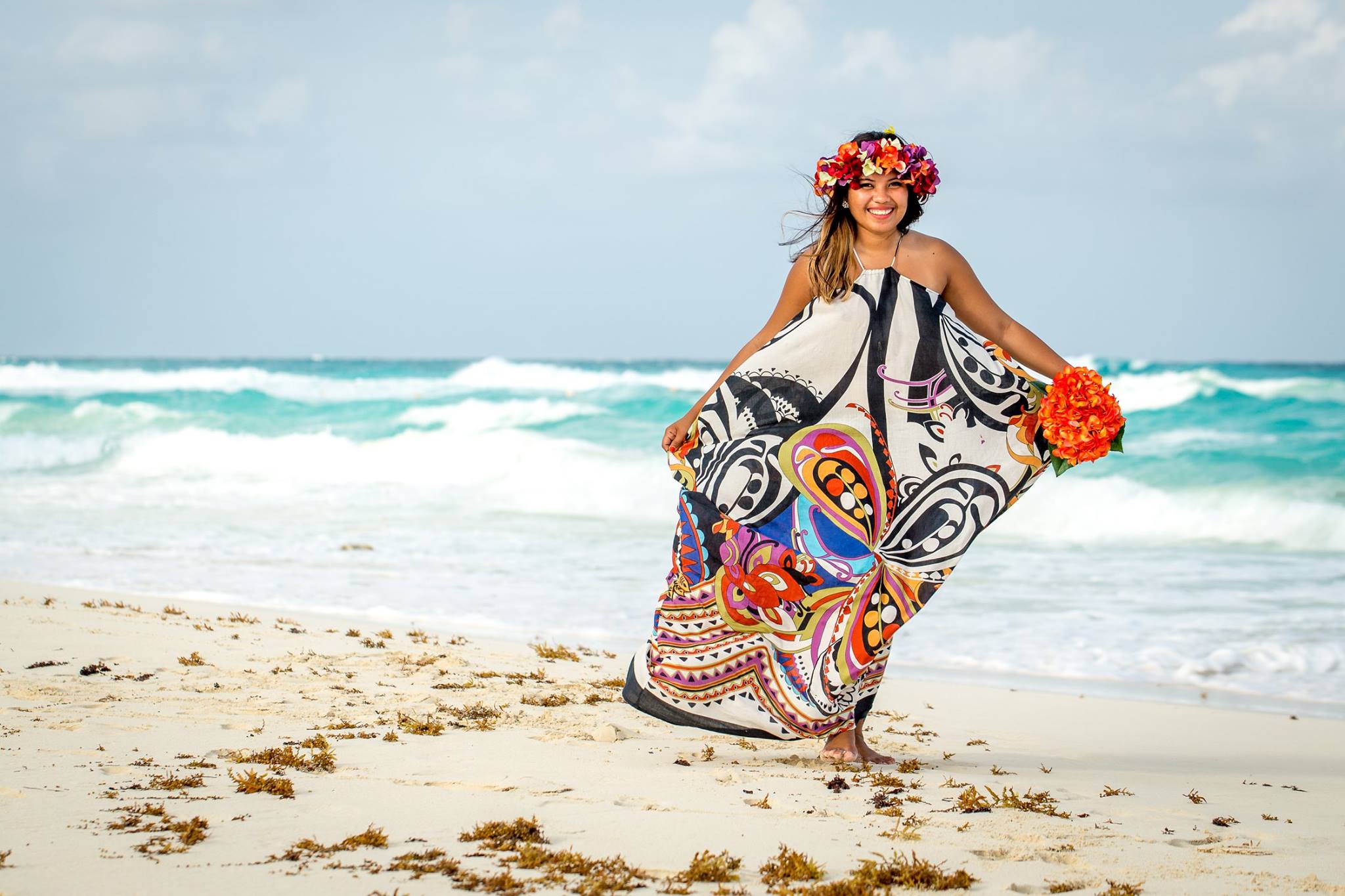 Though Mexico is a country in the North American region, it has a culture closer to Spain, Central America, and South America. Not only its culture have Mexican dishes, but it also has many similarities with other Latin countries compared to North America itself.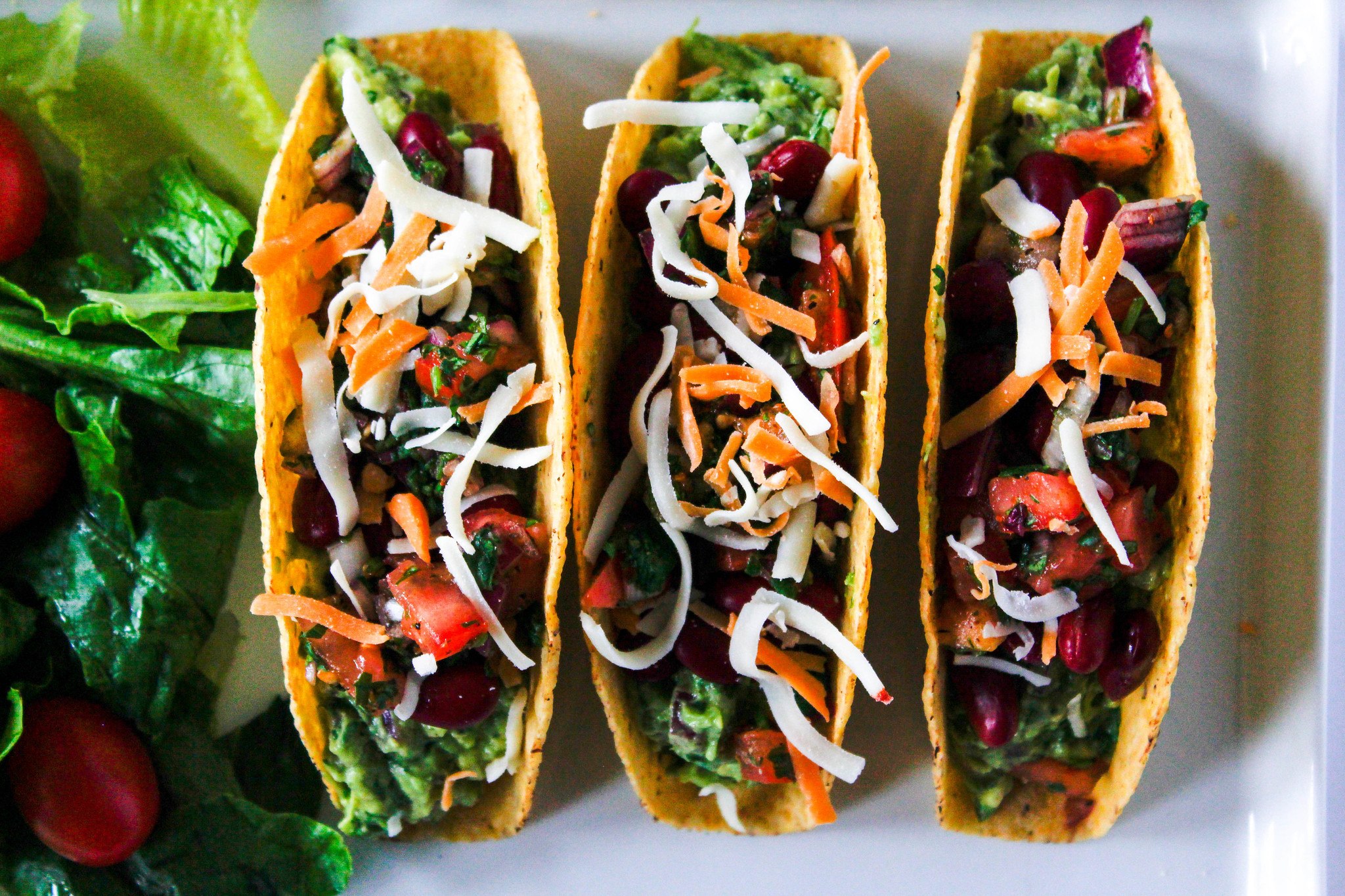 And for you who are or will travel to Mexico, we have the list of 10 typical Mexican food that you should have to try.
1. Tacos
You can't say you've visited Mexico if you've never tried this dish. Yes, Taco. Taco is a traditional Mexican dish comprising corn or wheat tortillas that are folded or rolled. Tacos have various types of filling that are very diverse and will give a taste sensation that can spoil your tongue. Mexican often enjoy tacos along with salsa, chili, avocado, guacamole, coriander, tomatoes, onions, and lettuce.
There are several types of tacos, such as:
Pork tacos that you can find in Taco Al Pastor which is made from stir-fried pork marinated in lemon or pineapple juice, and Carnitas which is filled with diced pork;

Beef tacos such as Tacos de cazo, Tacos de lengua, Tacos de Cabeza, Barbacoas, Asada and Tacos dorados;

Fish or seafood tacos as in Tacos de Pescados and Tacos de Camarones. Tacos de Pescados uses Tilapia and Tacos de Camarones uses shrimp.
2. Enchiladas
Enchiladas is the Spanish word that means "in Chili". These enchiladas are culinary made from corn tortillas with various types of filling. Local's serve enchiladas with a variety of sauces, but the most common is red chili sauce. Enchiladas are popular in Mexico, even Southwestern America
Like tacos, enchiladas also have a variety of types, including:
Enchiladas con chile Rojo

is the original form or taste of Enchiladas. This dish uses a sauce made from soaked and pounded dried red chili.

For those of you who don't like spicy food, there are

Entomatadas

. This Enchilada uses tomato sauce instead of red chili sauce. In addition, there are also

Enfrijoladas

that use beans as a sauce.

If you want Enchiladas with a higher protein, there are Enchiladas that uses meat as a filling. There are

Enchiladas Verdes

which containing chicken breast, and

Enchiladas Poblanas

which contain chicken meat and Poblano chili.

Enchiladas with cheese filling are no other than

Enchiladas Potosinas

.
3. Guacamole
The name of Guacamole comes from the Nahuatl language of Āhuacamolli that means 'avocado sauce'. It's called avocado sauce since the basic ingredient to make the Guacamole is Avocado. The first bred Avocados was the hard work of the Aztec tribe who are the ancestors of the Mexican.
Not only Mexicans are consuming Guacamole but also Americans. This is because the Aztec tribe in the 14th to 16th centuries controlled the Central Mexico region. Guacamole has become very popular in Mesoamerica because of its high nutritional reserves. Guacamole has its holiday celebrated on the same day as Mexico Independence Day, September 6th.
4. Chilaquiles
Chilaquiles is a Mexican cuisine made from sliced or leftover corn tortillas. The fried tortilla then sauteed with green or red salsa, after that it is served with cheese, Crema, and onions on top. This dish is sometimes also served with refried beans, scrambled or fried eggs, beef, and guacamole sauce.
You can use forks to enjoy this Chilaquiles. They generally serve it at breakfast or lunch. The calories in a cup of Chilaquiles comprising tortillas, salsa, cheese, and eggs are approximately 400 calories.
5. Quesadillas
Quesadilla comes from a Spanish word of Queso and Dilla. Queso means cheese and Dilla is Mexican slang for "dude". So, Quesadilla is "Cheese-dude". Quesadilla is a kind of taco dish comprising tortillas filled with cheese. The most commonly used cheese is Oaxaca cheese, which is a Mexican original cheese and has a texture similar to Mozzarella. Besides cheese, Mexicans usually add more fillings like meat or chicken, beans, and vegetables such as onions, tomatoes, peppers, mushrooms, etc.
Various types of fusion Quesadilla have also begun to be developed. Quesadilla is served as an appetizer using goat cheese, black beans, spinach, zucchini, and tofu. Whereas when served as a dessert, Quesadilla is made using ingredients such as chocolate, butterscotch, caramel, and various types of fruit.
One type of Quesadilla that is most popular is Chicken Quesadillas. This dish contains approximately 293 calories per 100 grams.
6. Tamales
Tamales is a dish made from corn flour wrapped in a corn husk or banana leaf and then steamed. Tamales are usually also filled with meat, cheese, fruits, vegetables, chili, etc. To enjoy this food, peel the packet made from corn husk or banana leaf before you can enjoy it.
It divides tamales based on its fillings into:
Meat tamales using chicken, beef, or pork flavored as the filling and spices so they have a savory taste;

Sweet tamales that use extra grated coconut or raisins;

Vegetable tamales that use a variety of diced vegetables for fillings.
Unlike the previous dishes which are also popular in the US besides Mexico itself, Tamales is also popular in various countries in Central America (Guatemala, Belize, Nicaragua, Panama, and Costa Rica), South America (Brazil, Argentina, Colombia, Ecuador, Peru, Bolivia, and Venezuela), and countries in the Caribbean bay (Cuba, Dominican Republic, Trinidad and Tobago, Curaçao, Bonaire, and Aruba), although with different names.
7. Mole
Mole is a traditional Mexican sauce that is used as a spice for a variety of Mexican cuisine. Every region in Mexico has a mole with quite a variety of ingredients, but moles mostly contain fruit, chili, beans, and spices such as black pepper, cinnamon, and cumin. They usually serve moles as a sauce for chicken, pork or other meat. The most common moles' varieties include:
Poblano or Moles Poblano is the most common and widely known type of mole. This type of polishing consists of about 20 ingredients, one of which is chocolate;


Oaxaca Moles are from the mountainous region and have 7 types of moles, namely negro, Colorado, Amarillo, Verde, Chichilo, coloradito, and mancha manteles. Moles Oaxaca identical with a darker color than Moles Poblano;

San Pedro Atocpan Moles are the most consumed moles in Mexico. One type of San Pedro Atocpan Moles that is widely consumed is Almendrado or almond moles.

Other polishing. There are so many 'Moles' throughout the country that every region has its own type of moles.
8. Fajitas
Fajitas are grilled meat dishes served as tacos using cornflour or tortillas. Besides meat, Mexican make many Fajitas from paprika, onions, chili, and Jalapeno. Spices used in making Fajitas include lettuce, sour cream, guacamole, salsa, Pico de Gallo, grated cheese, refried beans, and diced tomatoes. The most popular type of Fajitas is Chicken Fajitas, which has fans of all ages.
9. Pozole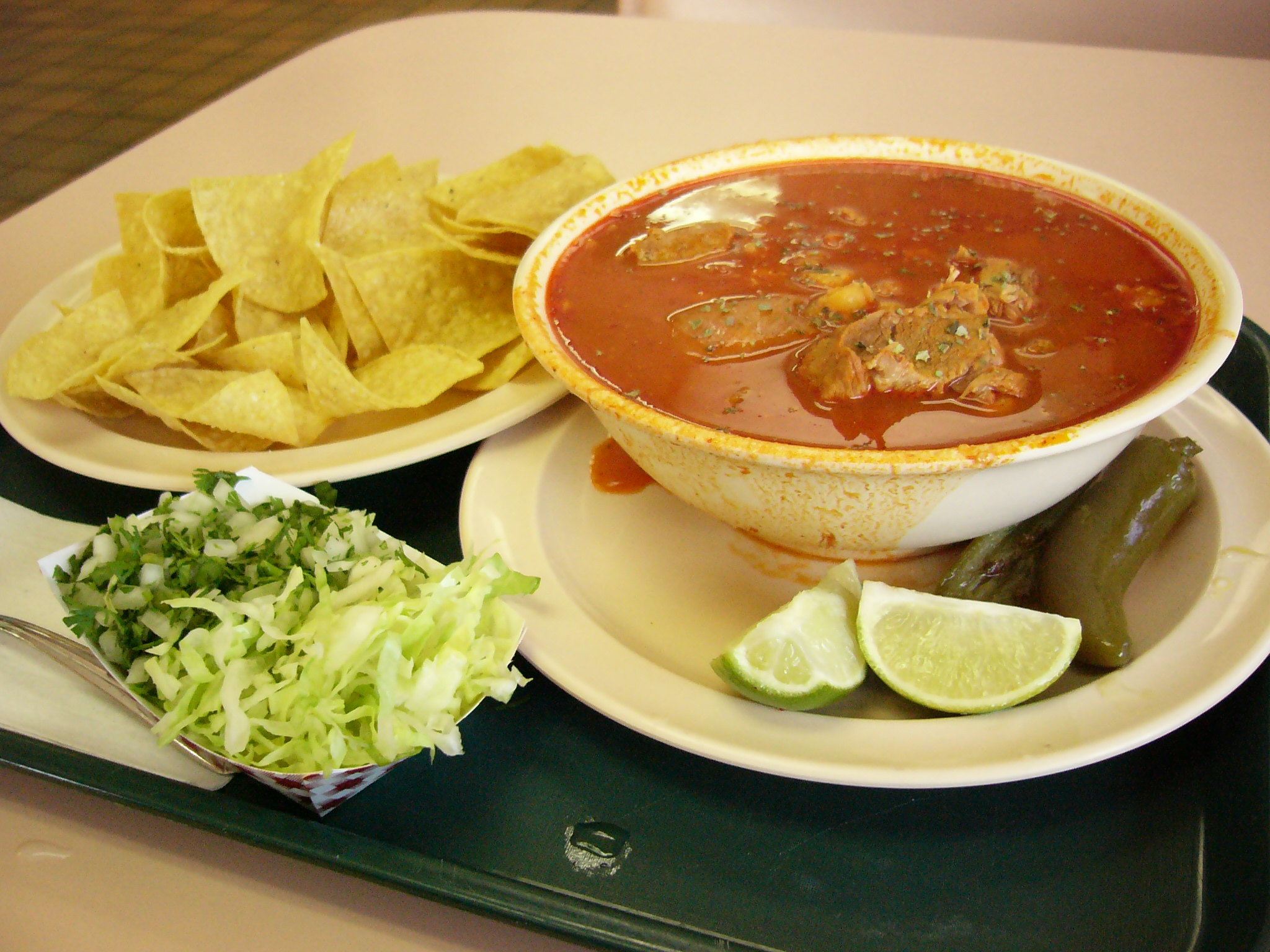 Pozole is a Mexican soup made from hominy. They make hominy from grits with meat such as pork, beef, goat, etc. Sometimes lettuce, cabbage, chili, red and white onions, radishes, avocados, salsa, and lime added as a seasoning.
Pozole is usually served when it is still hot or warm to welcome the new year or in various types of celebrations in Mexico.
Three types of the most popular Pozole are Red Pozole (Rojo), White Pozole (Blanco), and Green Pozole (Verde). Each type has its equally delicious taste.
10. Birria
Birria is a dish originating from Jalisco. Birria itself is a kind of stew made from meat goat, and dried chili, which is slowly cooked. And not different from other Mexican dishes, Birria is usually enjoyed along with tortillas. This dish has a spicy taste and serve for celebrations such as weddings, baptisms, and other holidays such as Christmas and Easter. Birria is popular food within Jalisciences or Jalisco people, especially Tapatios or Guadalajara people.
That is a small part of the typical Mexican dish that you must try. There are many other types of Mexican dishes that are equally delicious that you can explore. So, are you ready for a culinary tour of Mexican dishes?
But keep in mind, especially for Muslim tourists, that most Mexican dishes uses pork in their ingredient. So you have to be more careful when choosing on the menu you want to eat.

Are you on Pinterest? Pin these!