15 Things to do in Williamsburg, Virginia [With Suggested Tours]
Fascinated about American history? Interested to know about the Native Americans' life? Or you wanna travel back in time? Williamsburg will give you a glimpse of what the history of America is all about.
Boasting with a lot of historic places and destinations, this wonderful city in Virginia is a place to go. Artifacts, sculptures, ruins, and a lot more. You won't believe that you're seeing all these things that were once a part of the past that made America that we know today. 
So if you're in for a great trip to ancient times, Williamsburg, Virginia is the city that you should head to. This historic city would surely make your holiday extra special and educational. To know the places that you should see, we listed them here. Read this article to be informed of the things that you can do or visit in Williamsburg, Virginia.
Best Things to do in Williamsburg, Virginia
1. Colonial Williamsburg
Be astonished as you step back in time at Colonial Williamsburg, Virginia. Witnessing what America was like in the 18th century is something that you don't always see. Have an authentic experience and learn lots of history. The original and restored buildings in the area are superb. If you're ready to time travel, then what are you waiting for?
Suggested Tour: Colonial Williamsburg Admission
2. Historic Jamestowne
Another paradise for history buffs. Not only you will get to learn about the history of America, but you will also experience them first hand by visiting the actual sites. Amazing artifacts and a recent archaeological dig area are the things that you should expect. 
Suggested Tour: Americas Historic Triangle: Colonial Williamsburg, Jamestown and Yorktown
3. Jamestown Settlement
View this post on Instagram
Jamestown Settlement is the place wherein you'd get to see the ruins of the first American settlement. A lot of walking is required to see the whole area. You can try boarding tall ships, stop by the Native American village, or tour the replica fort and see where the first settlement used to be. Awesome exhibits, friendly staff, and marvelous history. All are in one place.
Suggested Tour: Jamestown Settlement & American Revolution Museum 7 Day VT Ticket 
4. Jamestown-Scotland Ferry
Cross the James River on a ferry. It provides a lovely ride on the water. As you travel along the river to get to the other side, stunning views can be seen. The ride is only about 20-30 minutes. Instead of using the bridge, take the ferry to save time and to experience the beauty of the scenery. And what's more exciting about this trip? It's free!
5. Busch Gardens Williamsburg
Are you bored of touring around historical places? Is history not your forte? Then why don't you visit Busch Gardens Williamsburg? This theme park in Williamsburg, VA would make your day full of excitement! Challenge yourself with their roller coasters or visit all their attractions that are suitable for both kids and adults.
Suggested Tour: Busch Gardens Williamsburg Admission Ticket
6. Bruton Parish Episcopal Church
A beautiful and historic church. There are also concerts and recitals scheduled from time to time. You can learn about the history of the church and just feel the tranquility of the place. This lovely little church also asks for a little donation which is really worth it. 
Suggested Tour: Williamsburg: Ultimate and Bone Chilling Ghost Tour
7. Colonial Williamsburg Visitor Center
To begin your journey, got to the Colonial Williamsburg Visitor Center first. They will provide you answers to your questions about your trip. Know the latest and current events or activities in the city here. In that way, you may have the chance to change your plans in case there are some latest happenings that you want to attend. 
8. Williamsburg Winery
View this post on Instagram
Have the best-tasting wine at the Williamsburg Winery. The staff is really friendly and very knowledgeable about wines. If you're looking for a perfect destination to have some local wine, this is the place you should go to. 
9. Jamestown Glasshouse
View this post on Instagram
Glassmaking is a big part of America's rich history. And it all began in Jamestown, Virginia. You'd definitely fall in love watching the beautiful pieces being made. You will see that they are still blowing glass the same way they did in the 1600s. Feel the satisfaction as you watch these people make glasses. 
10. Water Country USA
View this post on Instagram
Keep yourself refreshed and cool at the Water Country USA. This is a huge water park with a lot of things to see and a lot of activities to do. There are plenty of rides and shades. Kids and adults would surely enjoy playing in the clean water and enjoying the rides. Everything is clean, even the facilities.
Suggested Tour: Water Country USA Ticket
11. Abby Aldrich Rockefeller Folk Art Museum
View this post on Instagram
A folk art enthusiast? This is the place you're looking for. You will find toys, kitchenware, paintings, furniture and a lot more. These 18th-century folk arts contain a lot of information about its history. If you enjoy this kind of art, then you'd probably love going here. 
12. The College of William and Mary
The college of William and Mary is the second-oldest college building in the US. Given the historical value and great architecture, this campus is totally magnificent. Such a beautiful school with spectacular grounds to walk around.
13. Public Hospital Museum
View this post on Instagram
A very unique museum in Williamsburg, Virginia. This is the first public mental hospital in North America. Witness the timeline of different beliefs regarding the care and custody of the mentally ill during Colonial Williamsburg. 
14. York River State Park
View this post on Instagram
The ideal destination for hiking or biking. It features great trails for hiking through the forest and around the marsh and others for biking or horseback riding. The views of the river are fantastic and there are also playgrounds available for kids.
15. Colonial National Historic Park
Walk along this park while learning about history. The tour was very informative and entertaining for all ages. You can also drive if you don't feel like walking. During your drive, you'll see the most scenic way to get between Yorktown, Williamsburg, and Jamestown. A very peaceful and enjoyable drive.
Things to do with 3 days in Williamsburg, Virginia
Day 1 in Williamsburg, Virginia
Colonial Williamsburg Visitor Center – To have the latest news and happenings in Williamsburg, you should go here. This is the best way to start your trip. The staff can help you with your questions regarding your journey to the city.
Jamestown Glasshouse – learn the history of glassmaking in Jamestown Glasshouse. You will feel fascinated and satisfied by watching people make glasses. 
Day 2 in Williamsburg, Virginia
Colonial Williamsburg – Travel back in time at Colonial Williamsburg. Learning about the 18th-century history of America is something that you would be surprised and astonished about. 
Historic Jamestowne – A lot of awesome artifacts can be seen here. Also, you will witness an ongoing archaeological digging in the area which is really interesting.
Jamestown Settlement – Your second day in Williamsburg, VA is a day of learning. Jamestown Settlement is another destination for historical facts. You will see the ruins of the first American settlement and a lot more. 
Day 3 in Williamsburg, Virginia
Williamsburg Winery – On your last day, spend it having a sip with one of the best wines in the city. Williamsburg Winery has all those local wines that you want. Never hesitate to go here.
Frequently Asked Questions about Williamsburg, Virginia
1. Is it safe to travel to Williamsburg, Virginia?
As a tourist, you won't feel any fear of going around Williamsburg as it considered one of the safest cities in the United States. Violent crimes are not common in the area. You can make sure that your vacation in this city will only be filled with good and happy memories.
2. When is the best time to visit Williamsburg, Virginia?
Anytime is the best time to visit Williamsburg. It really all depends on what you plan to do in the city or your availability. The summer season is the peak season. So if you want to avoid the crowd, you can visit during the spring or autumn. Also, middle spring offers the best deals in Virginia so you might want to go here at that exact time.
3. How to get to Williamsburg, Virginia?
There are quite plenty of major airlines that fly directly to Williamsburg. Although the airport that you have to use is the Norfolk International Airport which is 61km away from the said city. Finding a flight that goes there is pretty easy. Visit Skyscanner to check more available flights.

Are you on Pinterest? Pin these!

About the Writer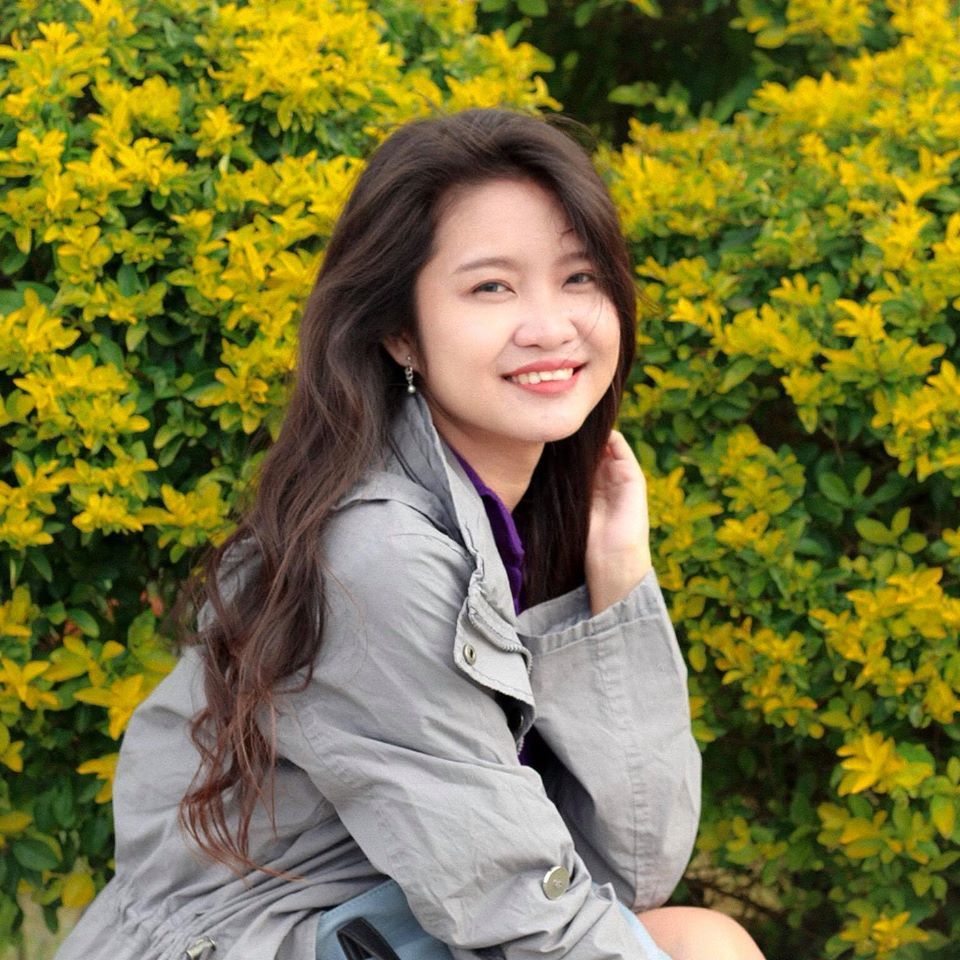 Hi there! I'm Fatima. My first major travel was in 2016 in the beautiful city of Cebu. After that, I got interested in traveling. Now I enjoy learning languages and other country's cultures. My goal is to visit at least one country each year and to share my experiences with other people through writing or blogging. Witness my journey by following me on Instagram.