Travel Guide to Ohio, USA – 10 Best Attractions, Where to Dine and Where to Stay
Heaven to hikers, Ohio is a place where you would love to return over and over again if you enjoy hills and mountains. This Midwestern State of the US has 20 major cities to be explored. Ohio is a marvelous and exciting Midwestern state of the United States. This is a compact state but packed with a range of beautiful places and exotic landscapes. This state has become perfect for the tourist of all over the world wandering for a great vacation. This state offers a very exciting Midwestern form of hospitality. The campsites offered by Ohio are the best ones which will certainly make your trip to this exciting site enjoyable and memorable.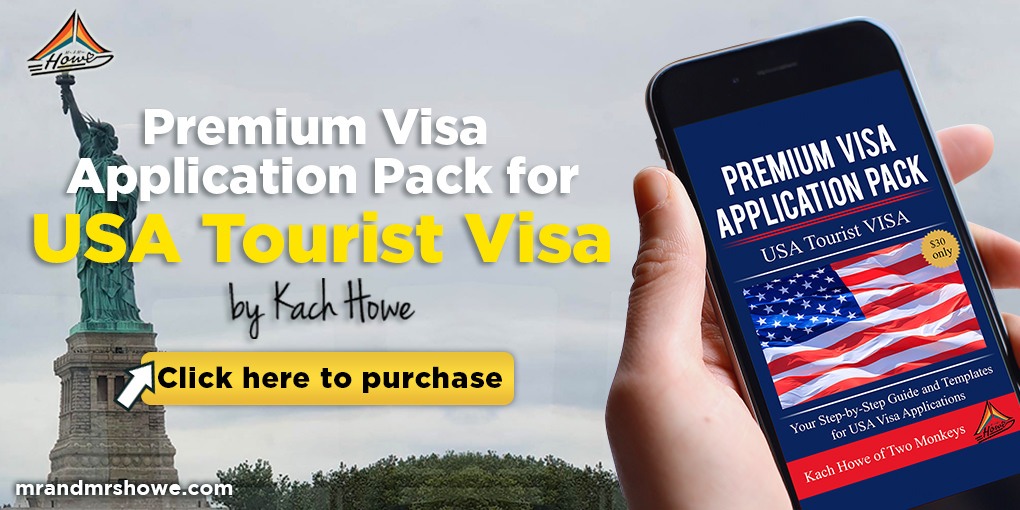 The state of Ohio is mostly preferred by families and hence this place is quite famous as a family holiday destination. The entire state is full packed with a range of attractions which will certainly mesmerize you. Lake Erie Shores & Islands is one such attraction which you would not afford to miss. Lake Erie is famous as one of the most visited tourist destinations of the Midwest with around seven million people marking their presence every year. Let's explore the best 10 things to do in Ohio.
It's among the top 10 things to do in Ohio. This historical museum is ideally located on Wright-Patterson Air Force Base near Dayton. It hosts both the indoor and outdoor exhibitions. You can see more than 30 aerospace pieces and also learn about the evolution and progress of aviation through the last century. The museum has special meaning in Ohio as natives Wilbur and Orville Wright invented the first successful aircraft. One of the best attractions of the museum is the presidential gallery where you can get a chance to see the planes used by the famous American presidents like President Eisenhower, Truman and Roosevelt.
Price: Free
Hours: 9 AM to 5 PM
Location: 1100 Spaatz St, Wright-Patterson Air Force Base, Dayton, OH
Phone: 937-255-3286
It's a much-loved place by the Rock & Roll followers. It is located at Cleveland's waterfront. This museum offers decade to decade highlights of the evolution of Rock & Roll. How this music genre evolved throughout the last century. You can also check the great artists' bio and works who contributed towards the betterment of Rock & Roll. Among the seven floors of rock memorabilia, you will find one-of-a-kind musical instruments, costumes, and interactive exhibits. There is also a hall of fame gallery praising the historical personalities of Rock & Roll. Its building is a renowned architecture masterpiece in Cleveland designed by famous architecture I.M. Pei.
Price: $26
Hours: 10 AM to 5.30 PM
Location: 1100 Rock and Roll Blvd, Main Terminal, Cleveland, OH
Phone: 216-781-7625
It is an amazing attraction where you can find delicious food, stunning rides and wonderful games. It is located in the Agricultural and Pork County of the state but it's still popular for various entertainment features. According to that states, it's among the best and biggest parks in the world. The main reason why is that Cedar Point houses two great wooden coasters, 14 modern coasters, and plenty of other rides for the whole family to enjoy. It offers different attractions for both the children and adults like a six-story aqua-drop water slide for adventure lovers, shallow pools for children, lazy river and a wave pool. You can also do some camping with your family. It remains packed with tourists throughout the year and that's why it's among the 10 best attractions in Ohio.
Price: $145
Hours: 10 AM to 7 PM
Location: 1 Cedar Point Dr, Sandusky, OH
Phone: 419-627-2350
It was founded in 1916 and since that, it has been working as an educational hub for science and other historical subjects. It is known worldwide for its extensive collection. The collection has grown and changed directions over the years, and the original neoclassical building has been repeatedly renovated and expanded. Today, you can find various artifacts from America, Asia, and Europe.
Price: Free
Hours: 10 AM to 9 PM
Location: 11150 East Blvd, Cleveland, OH
Phone: 877-262-4748
It is a perfect place for nature lovers. It hosts various indoor and outdoor exhibitions about flowers and plants. Some exhibitions keep on changing their theme with seasonal changes. The horticultural institution has exotic plant collections that take you around the world. You'll see more than 400 plant species from places like the Pacific Islands, desert, rainforest, and Himalaya. All these plants are kept in the glass greenhouses. The Victorian-style glass greenhouse was built in the late 1800s and is one of the oldest and largest wings of the facility. 
Price: $15
Hours: 10 AM to 9 PM
Location: 1777 E Broad St, Columbus, OH
Phone: 614-715-8000
It is recognized as the national treasure. The beautiful vast grounds have abundant wildflowers and plants. It is a great place if you want to take some beautiful photographs. You will find yourself enchanted with the original furnishings in the Manor House and the elegant details in the five buildings and historic gardens throughout the 70-acre estate. You can enjoy places like Carriage House, Gate Lodge and Corbin Conservatory. The whole construction clearly represents the 20th-century era. There are also various events that are held here each year in addition to the fascinating guided tours that you can take. It's a must-see place.
Price: $18-$22
Hours: 1 PM to 8 PM
Location: 714 N Portage Path, Akron, OH
Phone: 330-836-5533
Apart from serving as a vast green space for the residents of Youngstown, it offers some breathtaking natural scenes to the tourists. This beautiful place was established by Volney Rogers in 1891. The main purpose of developing this park was to protect the environment from rapid industrialization. Today, tourists can visit this site for a number of activities like golf (there are two 18-hole courses), picnicking, boating, fishing, tennis and much more. 11-mile paved trail is available for hikers, skateboarders or cyclists. Tourists can go kayaking and wildlife watching in the New Port Wetlands at the southern end of the lake or they can go fishing and boating on Lake Glacier. Due to all these attractions, we've enlisted among the top 10 things to do in Ohio.
Price: Free
Hours: 5 AM to 9 PM
Location: Canfield, Youngstown, OH
Phone: 330-702-3000
The amazing thing about this site is that you'll not find it on any map. Actually, it is a title given to some areas in and around Boston Village in Summit County, Ohio. Once, there were several paper mills in the area. During the 1960s, the government decided to preserve the area and hundreds of houses were brought down and the residents were forced to leave the area. It resulted in a "ghost town," around which all manner of urban legends sprung up. Some locals tell about the stories of certain things like haunted cemeteries, darkly mention ghosts, satanic worship and still others talk about government-sponsored chemical attacks. The only way to know about the reality of Hell Town is to visit it.
Price: Free
Hours: Access hours
Location: 10630 County Road 40, Findlay, OH
If you're accompanied by your children, you should never miss this site. It is an exciting place where you and your children can learn about wildlife and the behavior of animals. Zoo also hosts several exhibitions and some known are the Night Hunters & Africa and Cat Canyon. In addition to that, regular stage performances and special education programs are held throughout the year. 
Price: $6
Hours: 10 AM to 10 PM
Location: 3400 Vine Street, Cincinnati, OH
Phone: 513-281-4700
Here you can learn about scientific, historical, and educational experiences. Actually, it is a multi-museum complex where you can find up to 1.8 million artifacts. These museums include Museum of Natural History and Science, the Cincinnati History Library and Archives, the Duke Energy Children's Museum and the Cincinnati History Museum. Obviously, you can't visit the whole site in a day so it can easily be a multi-day visit. The center is worth a visit just to see the 1930s Art Deco train station building. Due to its huge collection of artifacts, it's among the top 10 things to do in Ohio.
Price: $25
Hours: 10 AM to 5 PM
Location: 1301 Western Ave, Union Terminal, Cincinnati, OH 45203-1138
Phone: 513-287-7000
Where to dine in Ohio
It is a historical hotel offering a unique dining experience. US President Harriet Beecher Stowe has also visited this place. It is a must visit restaurant in Ohio.
Hours: 11 AM to 9 PM
Location:  Lebanon, Ohio
Phone:  513-932-5065
Fresh and seasonal food is the specialty of this restaurant. You'll also enjoy the local bear which is popular across the USA.
Hours: 10.30 AM to 12 AM
Location:  Columbus, Ohio
Phone:  614-429-3936
It is yet another amazing restaurant in Ohio. People visit this place for its delicious and tasty food. Apart from the continental dishes, you can also taste the local American meal. The atmosphere is quite vibrant and you can spend a good time.
Hours: 9 AM to 11 PM
Location:  Columbus, Ohio
Phone:  614-764-9040
Where to Stay in Ohio
It's full of modern facilities.  Rooms feature 42-inch LCD TVs, spacious work desks and alarm clocks with MP3 connectivity. Indoor pool and fitness center enhances its overall charm and attraction. For great deals, please visit Agoda.
Price: $71-$76
Hours: Open access
Style: Modern
Star: 4 star
Location: 800 West 8th Street, Central Business District, Cincinnati (OH), United States, 45203
Phone: 513- 241-8660
It is ideally located in the city center so you could easily access shopping centers and restaurants. Rates of rooms are quite affordable as compared to the facilities provided. You can expect amenities such as goose down comforters, 300-thread-count Egyptian cotton linens, lavish bath products, and sleek flat-screen TVs. For the ideal deal, please check booking.com.
Price: $127-$159
Hours: Open access
Style: Traditional, Modern
Star: 4 star
Location: 9801 Carnegie Avenue, Fairfax, Cleveland (OH), United States, 44106
Phone: 216-707-4100
The property's popular facilities, such as the indoor pool, two dining venues, Westin WORKOUT gym and 24-hour business center, also pleased staff. If you're looking for economical room rates, please check booking.com.
Price: $159-$269
Hours: Open access
Style: Modern
Star: 4 star
Location: 21 East 5th Street, Cincinnati, OH 45202, United States of America
Phone: 216-771-7700
Frequently asked questions about Ohio
1. List of major cities in Ohio?
Columbus, Cleveland, Cincinnati, Toledo, Akron, Dayton, Parma, Canton, Youngstown, Lorain, Hamilton, Springfield, Kettering, Elyria, Lakewood, Cuyahoga Falls, Newark, Middletown, Euclid, Mentor
2. What is the best time of the year to visit Ohio?
Average temperatures in Ohio vary drastically. Considering humidity, temperatures feel cold for about half of the year and otherwise nice with a fair chance of precipitation about half of the year. Ohio experiences warm humid summers and cold snowy winters. If you don't mind the strong chance of rain, spring a very pretty time in Ohio and room rates tend to be discounted. During the winter, you can enjoy activities like snow skating, skiing etc. in the same way; you can take part in the summer adventurous sports.
3. Write the best months and what to do depending on the season?
Best month to visit Ohio is the month of April and October. During both these months, the weather is moderate and you can have fun activities like outdoor camping, hiking, riding and touring. During December, tourists visit the state to enjoy the snow. It's also one of the busiest travel periods in Ohio so don't expect any good hotel rates during the fall.
4. What is Ohio popular for?
For any amusement park enthusiasts, Cedar Point in Sandusky is a major attraction, with 17 roller coasters (2nd in the world only to Magic Mountain). Ohio has produced more U.S. Presidents than any other state, with the exception of Virginia, eight in total. Dum Dum suckers, those tiny candies passing for a sucker, are made in Bryant, Ohio. Thomas Edison the inventor of the light bulb also belongs to Ohio.
5. How can you go to Ohio? 
Bus systems including Valley Ride bus system, Greyhound and Jefferson etc operate in different cities of the state. As far as the train options are concerned, you can choose between American Rails and Amtrak. The train journey is preferred by many tourists because it gives them a chance to interact with local people. Lastly, if you want to travel by air, American Airlines, Delta, United etc offer various flights to the major airports of Ohio.
6. What are the major airports in Ohio?
Akron-Canton Regional Airport

Cincinnati Municipal Lunken Airport

Cleveland-Hopkins International Airport

John Glenn Columbus International Airport

Rickenbacker International Airport

James M. Cox Dayton International Airport

Toledo Express Airport

Youngstown-Warren Regional Airport

Burke Lakefront Airport

Cuyahoga County Airport
7. What's the best souvenir to buy in Ohio?
Stained glass – 

One of the more memorable souvenirs you will find here is stained glass. Not only do they have stained glass creations for sale – but they also have a fusible glass for anyone who creates glass art themselves!

Books – 

You'll find any type of book here in Ohio. These are considered as the best gift of the state. There is a wide range available. For instance: there is even a bookstore within the German Village that is a 32-room book loft!

Sports Memorabilia – 

People of Ohio are crazy about sports. Ohio is one of those states that take an exceptional amount of pride in their teams. Therefore, there are a whole lot of sports memorabilia shops around that will more than serve your every need.

Crafts – 

You can buy memorable pieces of crafts from the state of Ohio. If you are on the market for something a little more feminine, there are a variety of pretty hysterical tote bags also for sale.

Lapel Pin and Charm Keepsakes – 

If you fall into this category, there are a plethora of souvenirs to bring home from places like the State House Shop. With multiple governmental history buildings and their corresponding gift shops available to the public – you'll be hard pressed to not find something memorable to bring home.
8. What are the popular holidays or festivals in Ohio?
Ohio holidays are a way to keep busy during the warmer months, with a steady schedule of festivals that celebrate just about anything these folks can think of. Prominent festivals of the state include Tri-C JazzFest, Cincinnati May Festival, Taste of Cincinnati, Columbus Arts Festival, ComFest, Jamboree in the Hills, Warther's Christmas Tree Festival, Holiday Welcome Weekend, Medina Candlelight Walk and much more. Some of the more unique offerings include the SuperBowl of Country Music in little ole St Clairsville and the world's biggest twins festival in Twinsburg.
9. What are the top 5 popular destinations in Ohio?
Indian Run Falls, 700 Shawan Falls Dr, Dublin, OH 43017-2130

North Market Farmer's Market, 59 Spruce St, Columbus, OH 43215-1622

Tree Frog Canopy Tours Zipline, 21899 Wally Road, Glenmont, OH 21899

Historic Kirtland, 7800 Kirtland Chardon Rd, Kirtland, OH 44094-9316

Heinen's Downtown, 900 Euclid Ave, Cleveland, OH 44115-1402

Are you on Pinterest? Pin these!