15 Things to do in Vail, Colorado [With Suggested 3 Day Itinerary in Vail]
This little town in Colorado is actually a giant when it comes to recreational activities for everyone. Summer or winter, people of all ages would love spending their vacation here. Try skiing and snowboarding in winter. While golfing, hiking and attend cultural festivals in the summer. Vail is also home to several events every year including the Vail Film Festival.

If these aren't enough reasons to visit this town, we prepared a list of things that you can do and visit while you're in Vail, Colorado. This list will surely convince you of considering a vacation here. 
Best Things to do in Vail, Colorado
1. Booth Falls Trail
This hiking trail is not for the weak. It is a moderate to difficult hike that would demand your time for at least 2.5 hours. However, the 3,000 feet climb is worth trying as you'll see lakes, waterfalls and aspen forests along the way up. If you're planning to go here and do the hike, just wear comfortable clothes and shoes, and bring lots of water.
2. Betty Ford Alpine Gardens
An alpine botanical garden that is open for everyone. Who wouldn't want to walk through a path surrounded by beautiful flowers, plants, and trees? Enjoy the gorgeous colors of the plants and listen to the hummingbirds. Nothing can replace the calm feeling of being close to nature. Plus, admission is free! It is true that there are still things in this world that would make us happy without using money.
3. Vail Mountain Resort
For a winter sport, Vail Mountain Resort is a place to be! If you want to try skiing during your vacation, you might want to go to one of the best all-around ski mountains in the world. This is the ideal place to have a great bonding with your family or friends. However, if you're not a fan of winter sports, you can also visit during the summer season! It's as good as the winter season. The view is beautiful with lots of trees and flowers everywhere. Winter or summer, Vail Mountain Resort always has something for you.
4. Vail Scenic Gondola
An amazing gondola ride up the Vail mountain that offers great views. Witness a beautiful view of the Vail valley especially with all the fall colors if you will visit in autumn. The scenery itself was worth the ride. Your Vail trip will not be complete if you won't try the gondola ride.
5. Vail Valley
Considered as the heart of Vail. You'll find restaurants, shops, and attractions in the area. You would have a great shopping and restaurant experience in Vail Valley. The whole valley is worth your time! Just walking around would let you do a lot of things. One of those activities is biking wherein you can explore the area in a nice and adventurous way!
Suggested Tour: Vail Segway Tour from Vail Village
6. Piney River Ranch
View this post on Instagram
Piney River Ranch offers a breathtaking view! Everything that you will see here looks unreal. You can try hiking, canoeing, and horseback riding for an activity. If you're lucky enough, you may even get a chance to see a moose. Try the food in the area and you won't regret it! Spend a moment here at the hidden gem in Vail, CO. 
7. Vail Recreation Path
Vail Recreation Path offers an activity that won't let you use so much of your energy. Walking along the path is a nice way to escape the hustle of the city. The path is just next to the river which makes the experience more memorable as you see a very nice view. But if you want, of course, you can also try biking for a more productive day. 
8. Vail / Beaver Creek Resort
Another place to visit whether in the summer or winter season. Vail/Beaver Creek Resort is an all-season destination to be. It is a.great ski school for children and adults who want to learn how to ski. This resort is currently busier in the summer than in the winter. But still, it doesn't matter when you will visit, there's always something to do.
Suggested Tour: Vail and Beaver Creek Performance Ski Rental Including Delivery
9. Vail Farmers' Market
View this post on Instagram
A large market that features a variety of items. It has everything, from food to arts and crafts to jewelry. All are at a reasonable price. With lots of things to see, you'll have a hard time choosing what to buy. When you go here, make sure you're hungry as it has a lot of great food choices! 
10. Shrine Mountain Trail
View this post on Instagram
Go here for a moderate hike for all levels. this is a wonderful hike with stunning views & it's easy to stop and rest when you want to. Just remember to bring bug spray when you go here as there are mosquitos in the area. 
11. Gerald Ford Amphitheater
For a moment to remember, go to Gerald Ford Amphitheater. This is a wonderful setting for a concert. Watching a concert here is a fun activity perfect for everyone. This outdoor venue features great performances that will entertain you for a long time. 
12. 10th Mountain Whiskey & Spirit Company
View this post on Instagram
Have a great drink while learning some history about the legendary 10th Mountain Division. The 10th Mountain Whiskey and Spirit Company offers a range of spirit. With a great location, great atmosphere, and great spirits, you can never go wrong here! Plus, dogs are allowed here!
13. Colorado Snowsports Museum and Hall of Fame
View this post on Instagram
Learn about the special history of the U.S Army's 10th Mountain Division of WWII in this museum. Not only that, but you'll also get to know about the history of skiing. And discover a lot of things about Vail that you did not know. Explore the museum and you won't regret any minute that you will spend here. 
14. Camp Hale
This is a wonderful place to mountain bike, camp, snowmobile, hike, and backcountry ski. This camp was a former training camp for WWII soldiers. With great history and views, going here would make you feel different.
15. Ford Park
View this post on Instagram
Kids would love this place, as well as adults! The place is really cool and the views are a nice bonus. This park features playing fields, a playground for kids, bridges, and a stream. If you want to go on a picnic, it is also possible. So if you're traveling with little ones, this is the ideal place to be!
Things to do with 3 days in Vail, Colorado
Day 1 in Vail, Colorado
Betty Ford Alpine Gardens – Start your trip with a relaxing and tranquil one at the Betty Ford Alpine Gardens. The admission is free. Staying and strolling around here is a great way to ready yourself for more fun adventures that await you. 
Day 2 in Vail, Colorado
Vail Mountain Resort – Whether you visited Vail during the summer or winter season, you should still visit the Vail Mountain resort. This resort always has something for you to do no matter what the weather is. 
Vail Valley – No Vail, Colorado trip would be complete if you will not go to Vail Valley. Known as the heart of Vail, you can find restaurants, shops, and a lot more here. Explore the area for a nice walking day. 
Day 3 in Vail, Colorado
Vail Farmers' Market – Find local products here at the Vail's Farmer's Market. Great items such as crafts and jewelry are available here. If you're hungry, no worries, it also offers a lot of food that you should try to eat.
Frequently Asked Questions about Vail, Colorado
1. Is it safe to travel to Vail, Colorado?
When it comes to the crime rate, Vail has a low percentage. Because of that, violent crimes are not common scenery in the city. However, it is still advised to take precautionary measures wherever you go. 
2. When is the best time to visit Vail, Colorado?
You can actually visit Vail depending on the activity that you want to do. The city still has numerous fun things to do and experience in different seasons. However, during the winter season, expect a lot of tourists in the main attractions. Also, hotel prices become unreasonably high during this time. 
3. How to get to Vail, Colorado?
To go there, you need to fly from your city going to Eagle County Regional Airport. This serves as the main airport in Vail. However, very few airlines fly directly there. If you're coming from a different city or state in the US, you might probably need a connecting flight. To check more available flights, just visit Skyscanner. 

Are you on Pinterest? Pin these!

About the Writer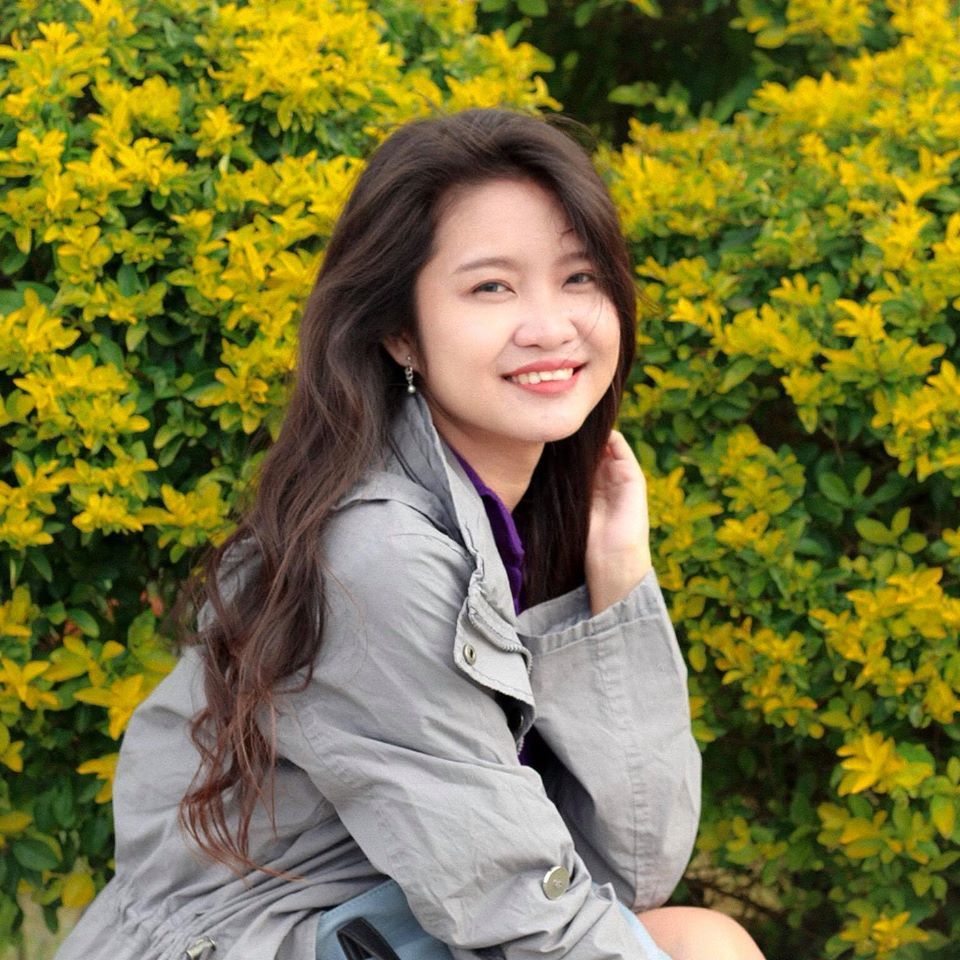 Hi there! I'm Fatima. My first major travel was in 2016 in the beautiful city of Cebu. After that, I got interested in traveling. Now I enjoy learning languages and other country's cultures. My goal is to visit at least one country each year and to share my experiences with other people through writing or blogging. Witness my journey by following me on Instagram.