15 Things to do in Sedona, Arizona [With Suggested Tours]
Do you want to have a challenging yet memorable trip? Just go and visit Sedona. It is a desert town in Arizona. It is known for its red-rock buttes and steep canyon walls. If you're game for a lot of hikes, then don't think twice and go here! 
Beautiful sceneries and easy to difficult hikes await you. If you want to feel the grand canyon vibe, Sedona AZ is also the place to be. It is the home of the Oak Creek Canyon which is also known as the smaller cousin of the popular Grand Canyon. 
With all the fun activities that Sedona has, this place surely is a must-visit. To help you decide which attractions to go to, we listed them here. In this article, you will have an idea of the things to do and visit while you're in Sedona, Arizona. 
Best Things to do in Sedona, Arizona
1. Chapel of the Holy Cross
Whether you're a church person or not, you'd love the view that surrounds this area. Walking here feels like you're walking into paradise because of the calmness it brings. The architecture of the church is stunning and has a spiritual vibe. If you don't like walking you can see people driving their golf cart and you can take a ride. 
Suggested Tour: Sedona Red Rock Adventure
2. Cathedral Rock
An easy to moderate hike should be expected here. It may be a bit challenging for some, but the view while on you're way to the top is already rewarding. And when you reach the summit, breathtaking views would welcome you! 
Suggested Tour: Sedona Helicopter Tour: 35 minutes
3. Bell Rock
Going here is a must-do when you are in Sedona. You can either climb or just go nearby and watch the view. If you want to hike, no need to worry because it's pretty easy. Just don't forget to bring water and wear comfortable clothes and shoes. There are machines available for you to buy park passes, bathrooms, and trail maps.
Suggested Tour: Sedona Bell Rock Vortex – 2 hr Journey & Meditation
4. Oak Creek Canyon
Oak Creek Canyon is also known as the smaller cousin of the Grand Canyon. And why not? Its stunning view can prove that. You can take a drive north on 89A for a more challenging trip. Just be careful as it can be a bit scary especially if you don't like driving in a steep winding road and sharp curves.
Suggested Tour: Scenic Sedona Tour
5. Devil's Bridge Trail
Devil's Bridge Trail was listed as an easy hike. However, the last part of the hike can be steep and pretty difficult. So if you would go here, it is recommended to bring water, lots of water and go there earlier. Make sure to go all the way up as it has a gorgeous view! The hike is all worth it.
Suggested Tour: Red Rock Country Tour in Sedona, Arizona With An Interpreter
6. Red Rock Scenic Byway (SR 179)
Beautiful hills, buttes, and varied colored geological features are all here. This is also the best way to see the red rocks of Sedona. Taking the most amazing scenic drive will never be a waste of time. You can stop by to take some good pictures as a souvenir. A trip here would make you realize how beautiful Sedona is!
7. Slide Rock State Park
Have a blast experience sliding through rocks here at Slide Rock State Park. Kids and adults would love swimming in the cold water. But please be reminded that there are no lifeguards in the area and the rocks are slippery, so you need to be very careful. Pay attention to the surroundings and watch out for the kids if you're traveling with them.
Suggested Tour: Call of the Canyon
8. Red Rock State Park
Red Rock State Park contains a visitor center, classroom, theater, a shop, ramada, and hiking trails. It offers a fantastic hike! The incredible rock foundations will allow you to hike up. The walking trails are also nice and not too tough. 
Suggested Tour: Sedona Spirit Journey and Vortex Tours
9. Broken Arrow Trail
This area would be challenging for first-time hikers. But of course, you can always have a choice. Take a ride in the "Pink" Jeep and enjoy an adventurous road trip. The jeeps will take you up on the beautiful red rocks. You not only get the excitement of the ride but also get the chance to see spectacular views. 
Suggested Tour: Broken Arrow Jeep Tour
10. Amitabha Stupa & Peace Park
A hidden gem in Sedona. The location of the park is very peaceful and serene. Have a tranquil meditation and prayer in the temple. The temple itself is lovely with prayer wheels and lots of prayer flags.
Suggested Tour: Empowering the Divine Feminine
11. Airport Mesa
In the Airport Mesa, you get some very nice views from the airport parking lot. The climb up is a bit rocky but not too difficult and still worth it. Go here early as the parking is limited.
Suggested Tour: Sedona Hi-Points Tour
12. Sedona Stargazing
Have a personalized and custom astronomy experience! Sedona Stargazing tour includes an overview of the constellations using a high power laser pointer. Not only that, but you can also get an up-close view of the planets, galaxies, star clusters, and even nebula using one of their large powerful telescopes. 
Suggested Tour: Sedona Star Tours Stargazing & UFO Night Tour
13. Tlaquepaque Arts & Crafts Village
A unique shopping experience. There are galleries, shops, and dining establishments in the area. There are also several stores that sell beautiful jewelry made from various stones. The beautiful location is also a nice bonus. If you enjoy shopping and want to try their restaurants, just go here.
Suggested Tour: Sedona Private Tour
14. West Fork Oak Creek Trail
A challenging but beautiful trail. This trail follows a creek at the bottom of a 1,000-foot canyon. Expect to hike along with the creek crossing several times. Watch out for the weather also for a more comfortable hike. It is recommended to go here during the summer season. 
15. Crescent Moon Picnic Site
A great place for the whole family to create memories. You can also see Cathedral Rock from here. So if you're looking for an ideal place for a great picnic with a nice ambiance, Crescent Moon Picnic Site is the place to be. 
Things to do with 3 days in Sedona, Arizona
Day 1 in Sedona, Arizona
Chapel of the Holy Cross – Start your trip with a blast in Chapel of the Holy Cross. Located among dramatic rock formations, this attraction would make you feel excited about your upcoming Sedona trip!
Day 2 in Sedona, Arizona
Oak Creek Canyon – Never miss the chance to visit the "smaller cousin of the grand canyon". Oak Creek Canyon offers a challenging trip with a rewarding price at the end. 
Broken Arrow Trail – Ride a pink jeep and have fun in a thrilling and exciting road trip. The road, the views, everything in this attraction and the activity it offers are just spectacular! 
Sedona Stargazing – End your second day with a meaningful one. A unique experience for people of all ages. Take a look at the planets, stars, galaxies, etc. using a high power laser pointer. This one should be added to your travel bucket list.
Day 3 in Sedona, Arizona
Tlaquepaque Arts & Crafts Village – On your last day, try to visit Tlaquepaque Arts & Crafts Village in Sedona, Arizona. Find lots of stores, restaurants, and various establishments here. You can buy souvenirs or presents, or dine in one of the restaurants.
Frequently Asked Questions about Sedona, Arizona
1. Is it safe to travel to Sedona, Arizona?
Regarding crimes or any violent human-related incidents are not so common in Sedona, Arizona. You won't have any problems or you won't encounter such things when you visit there. However, nature-related incidents are possible. Due to some steep roads, there's a possibility of an accident to happen if you won't take extra care. Pay attention to the weather, and to your surroundings when you go here. It is advisable to do some research first before you go to a certain attraction. Wear comfortable clothes as well!
2. When is the best time to visit Sedona, Arizona?
The best time to visit Sedona might be from late spring to early summer. The temperature at this time is warmer but comfortable. Since Sedona features a lot of hikes, it would be difficult for visitors or hikers to climb up if the weather is too hot, or too cold.
3. How to get to Sedona, Arizona?
The closest airport in Sedona, AZ is the Phoenix Sky Harbor International Airport. It is about 151km from Sedona. And from there, you can travel by car to reach the city. It would take you at least 2 hours if you drive non-stop. A lot of airlines fly directly to the said airport, you can check the available flights in Skyscanner.​

Are you on Pinterest? Pin these!

About the Writer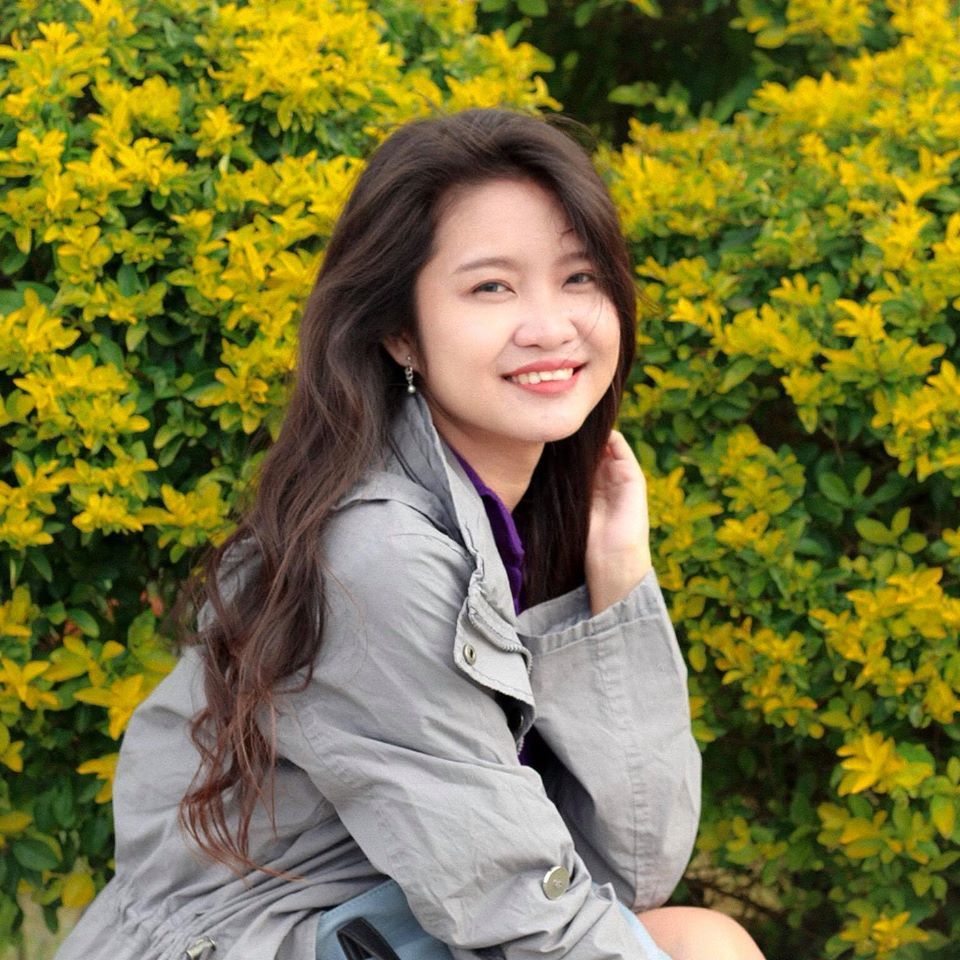 Hi there! I'm Fatima. My first major travel was in 2016 in the beautiful city of Cebu. After that, I got interested in traveling. Now I enjoy learning languages and other country's cultures. My goal is to visit at least one country each year and to share my experiences with other people through writing or blogging. Witness my journey by following me on Instagram.