7 Things to Do in Phnom Penh, Cambodia
Traveling, in essence, is so much like food– it's an acquired taste. A place can either be visit-worthy or not, however, you want to perceive it. Sometimes, it takes a few tries of certain food (or country, in this case) to fully appreciate it. But with differing opinions about a certain destination, it's safe to say that you'll never really know if you like a certain place unless you try it for yourself.
Phnom Penh in Cambodia, just like any other vacation spot, isn't a stranger to this. If you look up online discussions, you'll see mixed reviews about this Cambodian capital. Some say it's not really at the top of their itinerary while some would beg to disagree.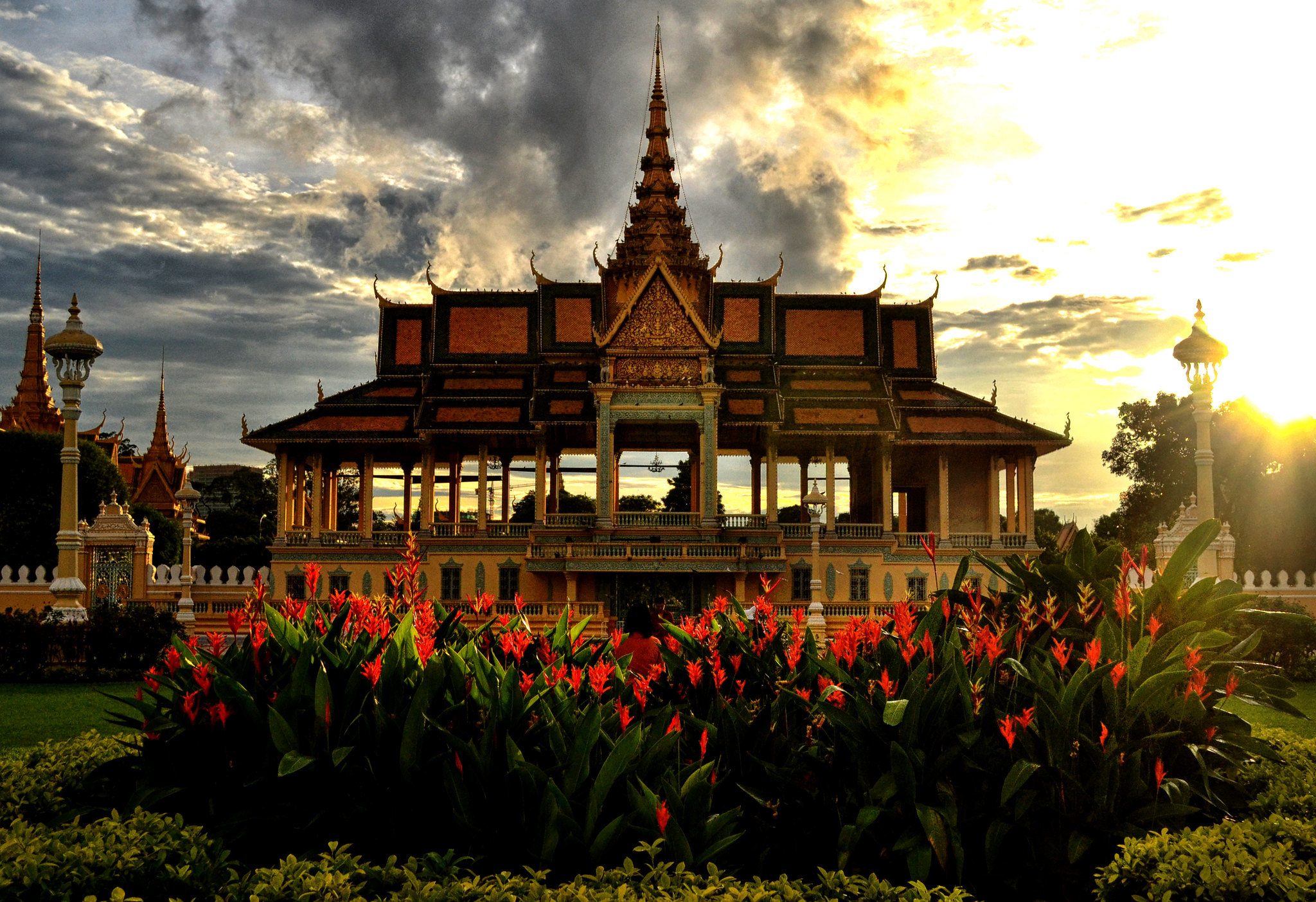 However, there's no denying that Phnom Penh is something worth exploring. This lively city has been a witness to all the drastic changes Cambodia has undergone throughout history. You'll see it in the way there are both ancient Asian and French colony traces still scattered within the town.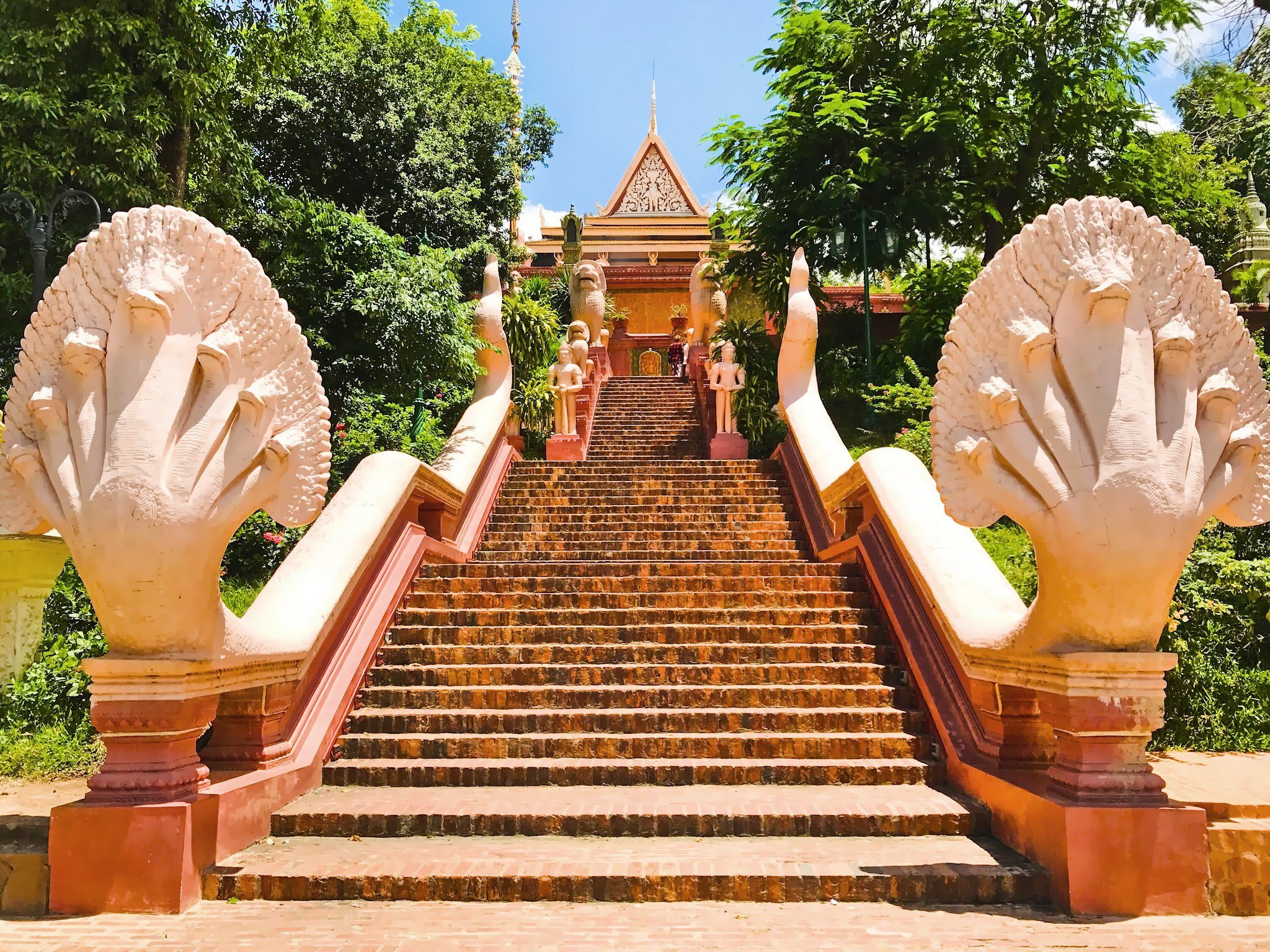 If you want to try Phnom Penh out for yourself, you're in luck! In this article, you'll get to know more about the essential things you must try out while in the city.
1. Discover the Cambodian performing arts scene
One of Phnom Penh's pride, the Cambodian Living Arts show is a good introduction to the country's culture. You'll witness a live performance of their traditional dance while having the chance to tour the National Museum of Cambodia. It's the perfect mixture of cultural education and a fun night out all rolled into one.
Suggested Tour: Catch the amazing Living Arts Show for a night and be amazed by the performances.
2. Watch the sunset down Mekong River
One of Asia's longest rivers, the Mekong River runs from Myanmar all the way to Ho Chi Minh City in Southern Vietnam. Part of it also passes through Phnom Penh, Cambodia so you'll get to enjoy its spectacular view as you ride a boat during sunset. You'll get a good view of local fishermen and village people along the banks of the river go about their day as you sip a good ole glass of liquor while you cruise along the river.
Suggested Tour: This cruise package will take you on a ride down the Mekong River which is perfect to cap off your day.
3. Eat like a local
What adventure will be complete without sampling the local cuisine? Get you a good guide who will help you maneuver through Phnom Penh's streets to discover the best eats in town. There's such a wide array of food, ranging from exotic, tropical fruits to classic meals like barbeque and salad which will surely tickle your tastebuds.
Suggested Tour:To satisfy your appetite, sign up for this food tour and get to know local Cambodian cuisine.
4. Look back on Cambodia's rough past
The world is no stranger to Cambodia's past political turmoil which, according to statistics, claimed the lives of at least a quarter of the country's whole population in 1975. Phnom Penh bore witness to the struggles of the locals under the Khmer Rouge. Today, remnants of this dark past still stand among Phnom Penh's modern skylines. You'll still find Tuol Sleng Prison and the Choeung Ek Killing Fields which are a reminder of the lives lost during this part of history in the city.
Suggested Tour: Take a Hop-On Hop-off tour visiting both sites to get more insightful information about this important piece of Cambodia's history.
5. Marvel at old structures
Since we're already touching on the topic of Cambodia's past, why not go all the way back to ancient times by visiting temples? Go and visit local temples that date back all the way to as early as the 6th century while in Phnom Penh. Not only are these places photoshoot-worthy, but they will also give you an idea of how the ancient Khmers lived.
Suggested Tour: If a historical trip is your thing, you'll find this guided tour to learn more about Cambodia's colorful past.
6. Ride a bike along the Oudong Trail
Known as the former capital of Cambodia before it was moved to Phnom Penh, Oudong still has remnants of its glorious past high up the mountains. Take a ride up the mountain and visit the majestic temple at the top by riding a bike. Not only will you fall in love with the beauty of Phnom Oudong (a UNESCO World Heritage Site), but will also be amazed by the relaxing view of the countryside.
Suggested Tour: Combine exercise and sightseeing by booking a bike tour traveling along the Oudong Trail.
7. Sail your way to Silk Island
If you want to enjoy the quiet and peaceful countryside life without leaving Phnom Penh far behind, you'll surely enjoy Silk Island. You can take a short ferry trip to this island, locally known as Koh Dach. This island, known for its silk weaving industry, doesn't get a lot of tourists visiting, so you'll get to enjoy some r&r on your own, slow pace.
Suggested Tour: Get on a half-day tour to Silk Island and learn about the local art of weaving.
8. Find accommodation in Phnom Penh, Cambodia
Where to Stay in Phnom Penh, Cambodia
Where to stay in Phnom Penh, Cambodia if you're a Backpacker
Price: $5 for a bed in a 10-mixed bed dormitory room; $19 for a standard single room
Hours: Check-in from 14:00 until 00:00
Style: Modern
Star: 4 star
Location: No.5 Oknha Truong Cang, Oknha Truong Cang St. (158), 12211, Cambodia
Booking: Booking.com, Agoda
Get to know more about Billabong Hostel by checking out the reviews.
Where to stay in

Phnom Penh, Cambodia

for Families or Couples
Price: $20 for a twin room; $36 for a family room
Hours: Check-in from 14:00 until 00:00
Style: Modern
Star: 4 star
Location: #41, St. 125, Sangkat Veal Vong, Khan 7Makara, 41 St.125, Phnom Penh, Cambodia
Booking: Booking.com, Agoda
Get to know more about The Mou Hotel by checking out the reviews.
Where to stay in

Phnom Penh, Cambodia

if you want Luxury

The Plantation Urban Resort and Spa
Price: $82 for a superior double room; $153 for a deluxe double room
Hours: Check-in from 14:00
Style: Modern
Star: 4 star
Location: 28 Street 184, Daun Penh, Phnom Penh, Cambodia
Booking: Booking.com, Agoda
Get to know more about The Plantation Urban Resort and Spa by checking out the reviews.
Frequently Asked Questions
1. How can I get a visa to Phnom Penh?
Filipino travelers to Cambodia don't need a visa as long as you'll be staying in the country for up to 21 days. It is one of the 9 countries allowed to visit Cambodia visa-free. As for other countries, you will need to apply for a visa to be able to visit. The country has devised an e-Visa portal for a hassle-free application.
2. Is it safe to visit Phnom Penh?
As a frequent destination for people who want to explore Southeast Asia, it's easy to say that Cambodia, in general, is a relatively safe space for travelers. Locals are known to be hospitable and accommodating as well.
3. Is it expensive to tour Phnom Penh?
Not at all! If you have around $25-75 each day (this already includes your daily accommodation), then you're all good. You might need to add a few more bucks if you'll be staying in an expensive hotel, but it will still be a very budget-friendly trip. You won't have a problem filling up your tummy with the food that's both affordable and tasty. Popular street food might cost you as little as $1 per serving so you won't break your bank trying to go on a food trip.
4. How do I fly to Phnom Penh, Cambodia from the Philippines?
If you're from the Philippines, there are non-stop as well as connecting flights from NAIA to Phnom Penh international airport. Depending on the season (and availability of flights on sale), you'll either get to Phnom Penh on a very affordable or slightly expensive flight from Manila.
5. When is the best time to visit Phnom Penh?
There are 2 seasons in Cambodia: the wet and dry seasons. If you want to visit during the off-peak season, you may visit during the rainy months starting from May to around October-November. Better weather comes from around November to March, so this is when most people come over.

Are you on Pinterest? Pin these!