15 Best Things To Do in Dusseldorf, Germany
Are you planning to travel to Dusseldorf, Germany soon?  Read our tips below on the things to do in Dusseldorf with suggested tours!
Dusseldorf is a city in western Germany known for its fashion industry and art scene. It is one of the wealthiest cities in Germany, so it's no surprise that luxury shopping is a favorite pastime there. Dusseldorf is famous for its nightlife, carnival events, shopping and for fashion and trade fairs like the Boot Messe (one of the world's best trade fairs for boats and watersports) and Igedo (world leader in fashion).
If you're into those kinds of things, then you should come and visit Düsseldorf. But of course, there's a lot more to see and experience in this marvelous city. I will list down all the things that you could possibly do while you're in Düsseldorf.
15 Things that you should do and visit in Dusseldorf, Germany
1. Old Town Dusseldorf (Altstadt)
Old Town Düsseldorf is considered the heart of Düsseldorf. You will find most of the state capital's art and cultural venues in this district. This place also offers a lot of pubs with more than 260 pubs line, making it the "longest bar in the world". Düsseldorf's center is also home to some of the city's most beautiful churches. One of those is the Sankt Lambertus Basilika. You can totally say that this narrow street has more than what our eyes could expect!
2. North-Rhine Westphalia Art Collection (Kunstsammlung Nordrhein-Westfalen)
If you're an artist or just simply a person who admires art, then this place is for you! Bring out the artist in you by visiting North-Rhine Westphalia Art Collection. United by this institution is three different exhibition venues: the K20 at Grabbeplatz, the K21 in the Ständehaus, and the Schmela Haus. It is home to some of the famous artists' works like Pablo Picasso, Henri Matisse, and Piet Mondrian. The collection encompasses a singular selection of works from the 20th and 21st centuries. The focus of the collection is classical modernism.
3. Kaiserswerth
Kaiserswerth, located in the northern part of Düsseldorf, is always worth a trip at any time of the year. In this oldest neighborhood in Düsseldorf, you'll see charming baroque houses from the 17th and 18th centuries. The picture-perfect ruins of "Kaiserpalz", the legendary Emperor Friedrich Barbarossa's "Royal Palace", are located immediately on the banks of the River Rhine. Although it is mostly ruined, you can still see how impressive and stunning this "Royal Palace" is.
Suggested Tour: Kaiserswerth Past & Present City Discovery Game
4. Nordpark Japanese Garden
It is one of Düsseldorf's popular parks, and at 90 acres, also one of its largest. The garden was designed by Iwaki Ishiguro and his son. They used Japanese pond gardens, also known as pleasure gardens, as their inspiration. Visitors can follow a looping trail through the park. The trees (mostly pines and Japanese maples) are cut in a special way. Everything that is in this garden has a deep symbolic meaning, from the trees, ponds, stones, and spring to the little hills, lanterns and seating arrangement by the pond. This garden is considered a symbol of a special bond between the Japanese and the people of Düsseldorf.
5. Classic Remise Düsseldorf
Are you into cars or anything about vehicles? Then Classic Remise Düsseldorf is a must place to visit for you! Over an area of 19,000 sqm, this classic car center presents the most beautiful vehicles in the history of motoring. It is truly a car lover's paradise. This center is a combination of showroom, repair and restoration facility, parts shop, auto storage facility, and shop for auto-related clothing and gifts. Awesome, right? Now, if you want to see unusual and unique cars, then come and enjoy a trip here in Classic Remise Düsseldorf.
6. Gehry Buildings (the new 'Zollhof')
Gehry Buildings consists of three contrasting building complexes and appears like a gigantic sculpture. The outer material of the central building reflects the building on its northern and southern side, creating a link between the three.
7. Schloss Benrath
Schloss Benrath is a marvelous Baroque Palace constructed between 1756 and 1773. The highlights include the palace's interior and a stroll around its huge park and Gardens. You can also find three museums in the palace that focus on various aspects of life in the 18th century. On the palace's main building, Museum Corps de Logis is located, while the Museum for Landscape Art and the Natural Science Museum are located in the other park buildings.
8. Rhine Embankment Promenade
Düsseldorf's Rhine Embankment Promenade is regarded as one of the most beautiful esplanades. It offers an enjoyable stay in the city's wonderful riverside. It symbolizes Düsseldorfs' Rhenish joie-de-vivre and particularly in summer is an expression of the city's Mediterranean lifestyle. Cafes, restaurants, galleries, and shops on one side, and the mighty Rhine on the other are the thing that you'll see in this place. You'll definitely enjoy your visit here as you'll see a lot of tourists and locals relaxing in this place.
9. The Museum of Art (Museum Kunstpalast)
The Kunstpalast is located in the center of Düsseldorf, right on the Rhine river. It is home to thousands of artworks dating from the 3rd century BC to the present day. It is also possible to watch theatrical performances and classical concerts in the Museum. The Hentrich Glass Collection is also found in the Kunstpalast and is the most comprehensive glass collection in Europe.
10. Königsallee
Düsseldorf's Königsallee is a symbol of elegance. It is the main reason for the city's image of elegant shopping and a sophisticated lifestyle. This elegant street is a home for numerous flagship-stores, small boutiques, luxurious jewelers and impressive shopping malls. The west side of Königsallee is a top address for Luxury Hotels. This place will truly make you feel like living in an elegant and sophisticated lifestyle.
Suggested Tour: Guided E-Scooter Tour
11. Kirche St. Andreas
A gorgeous church with a beautiful style. It is not so large but definitely stunning. It's has a lovely yet simple interior and exterior. This baroque church is located in the old town.
12. MedienHafen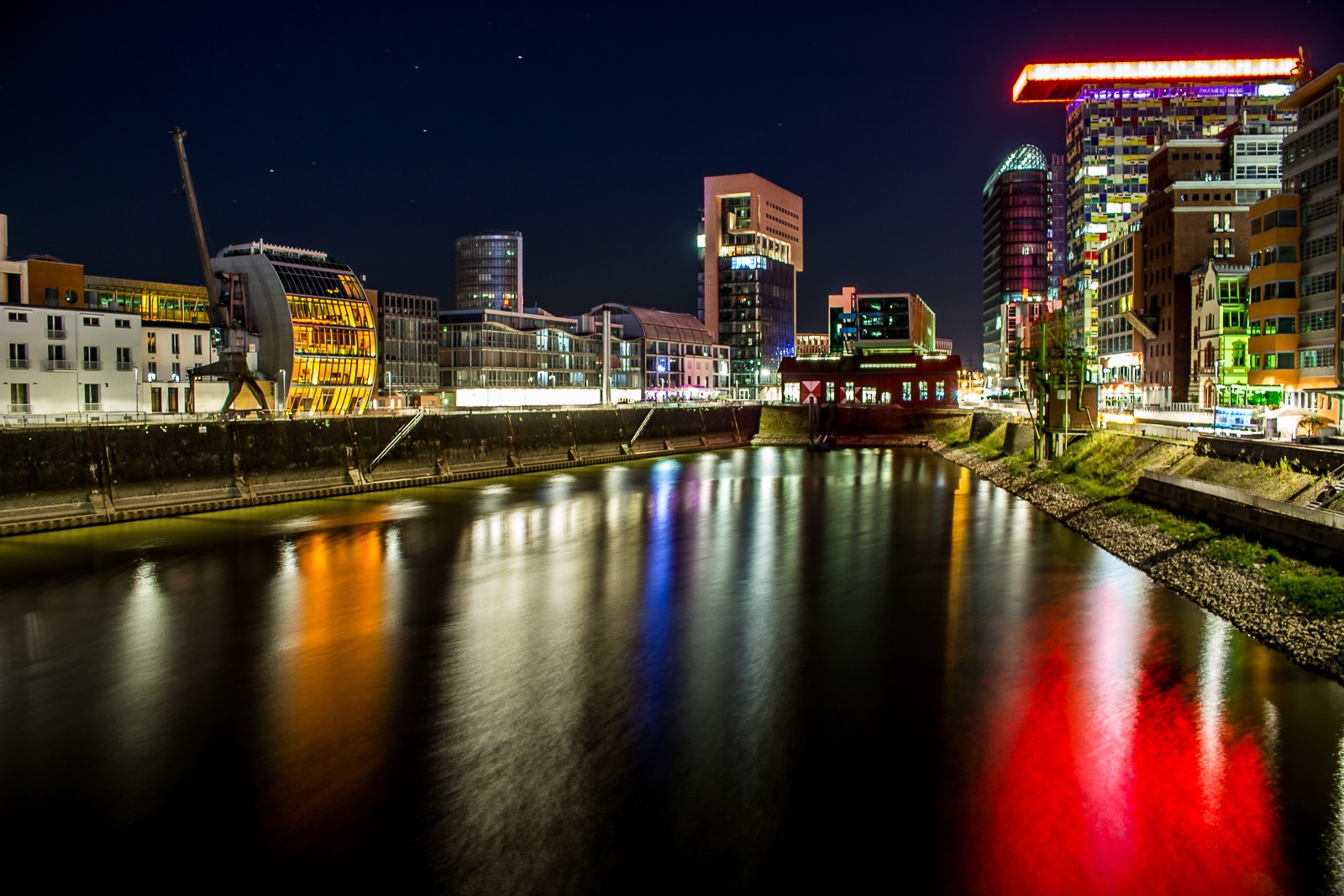 See amazing buildings with unique architecture in MedienHafen. A lovely place to enjoy walking, relaxing, and sightseeing. For people who love photography, this a perfect spot! Whether you visit at night or during the day, you could never go wrong in this picturesque place.
Suggested Tour: MedienHafen Tour
13. Hetjens Museum (Deutsches Keramikmuseum)
If you're a fan of ceramics, this museum is for you! It's a collection of ceramics art. You'll see the ancient use of clay from the past until today. The displays show the universal history of ceramics from all continents. If you love to see such beautiful and gorgeous ceramics and porcelain, then head out to this museum.
14. Mahn- und Gedenkstatte
If you're interested to know about the German view of the Nazi regime, then visit this attraction. You will learn information about the people who lived through a difficult time in Germany. The entire exhibit is in German, but there's an English audio guide provided.
15. Karlsplatz Markt
A tiny market that has a lot to offer. You'd see plenty of food stalls that sell fruit, vegetables, fresh meat, and fish. These goods are mostly from Germany, Italy, India, France, and Turkey.
These are the possible things you can do in Dusseldorf, Germany. So if you are ready to have a fun and exciting trip, you know what to do and where to go! Pack your things and prepare yourself for a wonderful adventure in Dusseldorf.
How to go to Dusseldorf, Germany from the UK
Via Easyjet: (one way)

*From London Gatwick to Dusseldorf International

Ticket Price: €61

Via Ryanair: (one way)

*From London Stansted to Dusseldorf Weeze

Ticket Price: £36.63

​

Are you on Pinterest? Pin these!

About the Writer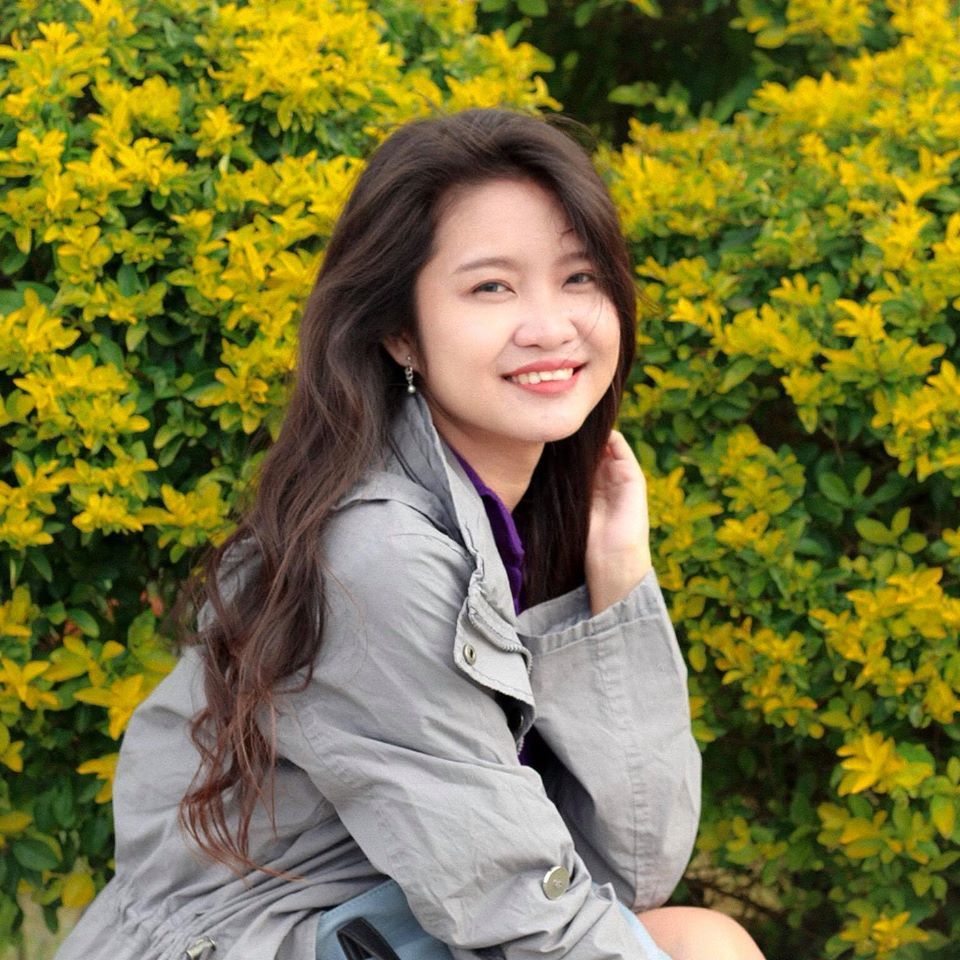 Hi there! I'm Fatima. My first major travel was in 2016 in the beautiful city of Cebu. After that, I got interested in traveling. Now I enjoy learning languages and other country's cultures. My goal is to visit at least one country each year and to share my experiences with other people through writing or blogging. Witness my journey by following me on Instagram.