To Infinity and Beyond: Our Honeymoon Guide to Space Coast and Cocoa Beach, Florida
The fourth stop on our honeymoon road trip in Florida was Space Coast in Cocoa, Florida, where you can also enjoy the beautiful Cocoa Beach Pier – just a short 45-minute drive from Orlando.
Brevard County, also known as Space Coast, gets its nickname from being around the Kennedy Space Center and Cape Canaveral Air Force Station. It is famous for being the site where NASA-launched manned spaceflights first began and been the home of space exploration ever since.
Fun fact: The reason why rockets are launched there is because of the Earth's rotation. Earth rotates quickly at the equator, so they launch at a southerly location to take advantage of this. Yes, I learned quite a lot from our trip here!
How to get to Space Coast, Florida?
You can travel by car by taking either: Interstate 95, U.S. Highway 1, or Alternate U.S 1 if you're traveling north-south. But if you're traveling from east-west, you have to option of passing through either: Highway 50, Highway 528, Highway 192, or State Road 520. You can also travel by bus by riding from Space Coast Area Transit, which is a cheap way to get around the area and is handicap accessible. If you want to travel by air, you can book a flight from Melbourne International Airport or from Orlando International Airport.
Where we stayed at Cocoa Beach, Florida
Hilton Cocoa Beach Oceanfront
We stayed at Hilton Cocoa Beach Oceanfront during our visit to Space Coast, which was great because it's just 30 minutes away from the Space Center! The hotel literally is just steps away from the beach, and we could see the ocean from our window – perfect for couples who love long, romantic walks on the beach. Besides that, our room also came with a comfortable sofa bed and a lovely ocean view to wake up to.
The hotel also offers great amenities and services like beach rentals, video rentals for your kids, and airport/cruise shuttle service. For the more athletic guests, they offer a 24-hour fitness center, a beach volleyball court, boogie board rentals, and surf lessons. For guests who would like to relax and have a quiet stay at the hotel, they offer a heated outdoor pool and nature walk in the morning. They even have NASA collectibles! Also, running out of cash on hand isn't a problem for guests because the hotel has an accessible ATM.
Hilton Cocoa Beach Oceanfront offers a wide array of rooms and suites that cater to every guests' needs and preferences:
Atlantic Coastline 2QN (2-4 pax) – Ideal for families or groups of four vacationing together.
City View 2 QN Room (2-4 pax) – For groups of four who prefer the city view over the oceanfront.
City View King Room (1-2 pax) – For couples or two adults traveling together.
Coastline View King (1-3 pax) – Also comes with a comfortable sofa bed for small families or groups of three people traveling.
The Oceanfront Room 2 Queen (2-4 pax) – Comes with a perfect view of the Atlantic Ocean!
The Oceanfront Room King (1-2 pax) – Perfect for couples who love seeing the sunrise or sunset from their room.
1 Bedroom Oceanfront Suite (Up to 3 pax) – Comes with a dining area, kitchenette, and a comfortable sofa bed.
The Atlantic Jr Suite 2 QN (Up to 4 pax) – Comes with a living area and a comfortable sofa bed.
The Atlantic Jr Suite King (Up to 3 pax) – Offers extra space since it's twice the size of their regular rooms and comes with a full-sized sofa bed.
1 King Mobility Accessible – Features a king-sized bed and a roll-in shower.
2 QN Mobility Accessible – Features two queen-sized beds and an accessible bathtub.
2 QN Premium Mobility Accessible – Features two queen-sized beds and a roll-in shower.
Price: Private double rooms start at around $139-$159
Check the latest price in  Agoda | Booking.com | Expedia
Check the latest reviews in Tripadvisor
 The activities we did in Space Coast, Florida
NASA's Kennedy Space Center
We spent the whole day at Kennedy Space Center – starting at 9 am, we spent almost 8 hours because there was so much to learn and see such as: Space Shuttle Atlantis, the Kennedy Space Center bus tour, the new Heroes & Legends featuring the U.S. Astronaut Hall of Fame, 3D Space Films in IMAX, Astronaut Encounter, Shuttle Launch Experience, Journey to Mars: Explorers Wanted, the Rocket Garden, and so much more!
Check out our video to get a 360 view of the place!
I must say, the most memorable part of our day was when we had lunch with a Nicole Scott, a flight engineer and NASA astronaut. She shared her story on how she became one, what it's like in outer space, and how it was traveling back to Earth! After our lunch with her, I felt even more motivated to dream the impossible.
If you ever VISIT FLORIDA, I highly recommend including a visit to the Kennedy Space Center. You can reserve tickets ahead of time (we got two admissions and Lunch With An Astronaut tickets) plan your day at Kennedy Space Center. They are also active on social media so if you'd like, you can see more of the Space Center on: Facebook, Twitter, Instagram, Pinterest
And don't forget to use the hashtag  #KennedySpaceCenter and #JoinTheJourney when you finally visit! 
Explore Cocoa Beach
You have to check out Cocoa Beach next – especially if you love watching the sunset from the shore. I recommend that you visit Ron Jon Surf Shop (the largest Ron Jon's in the world) and check out their awesome collection of boards, surf-brand clothing, and bikinis!
What else can you do in Space Coast, Florida?
Fishing at Port Canaveral – If you want a peaceful moment in the waters, you can rent a fishing boat at the port. But if you and your friends want to let loose, you can hop on a party boat and even go bottom fishing!
Surfing at Sebastian's Inlet State Park – Most people consider this as the best surf break in Florida! The three-mile paradise can also be enjoyed by non-surfers by boating, canoeing, and kayaking.
Go sightseeing at historical areas – Space Coast has a lot of history in its downtown areas. Destinations such as Titusville, Cocoa Village, Cocoa Beach, Eau Gallie, and Melbourne are packed with beautiful art galleries, theaters, and restaurants to satisfy the young (and young at heart) creatives!
Watch baby turtles hatch – Although you might have to visit during their nesting season (March 1 to October 31), watching cute baby turtles hatch are definitely worth the wait! Being home to the largest sea turtle nesting grounds in the USA, a lot of tourists really make time for this in their itinerary.
Westgate Cocoa Beach Pier – Home to numerous bars and restaurants that both locals and tourists love, the pier is always buzzing with people enjoying the spectacular view it comes with. The pier also offers beach rentals and regulation beach volleyball courts.
What and Where to eat in Space Coast?
Long Doggers
A gluten-free surf-themed restaurant – yes, you read that right! Long Doggers is located at Suntree Viera which offers a selection of radically gluten-free meals for their customers. Their selling points are their delicious hot dogs and their friendly staff!
Check their reviews on Tripadvisor.
Brano's Italian Grill
An Italian restaurant that's both family and community oriented but greets the locals and tourists with the same hospitality that feels like home! They serve Italian classics as well as a fine collection of wine to make your dining experience a memorable one.
Check their reviews on Tripadvisor.
Fishlips Waterfront Bar & Grill
With an atmosphere that matches its quirky name, Fishlips offers a collection of unique food and drinks and allows customers to party to the wee hours with their fun late night activities! Fishlips guarantees that they have something for everyone with a downstairs dining area, a covered patio, an indoor sports bar, and an upstairs sundeck and Tiki bar.
Check their reviews on Tripadvisor.
Pelican's Bar and Grill
This famous oceanside bar and grill serves up, of course, fresh seafood, desserts, and cocktails alike. Accompanied with soothing sounds of the ocean as well as a calm atmosphere, the crowd's favorites from their menu are the Bait Pail and the original Cocoa Beach Tacos. But if you're more of the adventurous type, I highly recommend the crispy Southern Fried Gator!
Check their reviews on Tripadvisor.
Personal Tips for Traveling in Space Coast
Other than setting activities, time in Space Coast is well spent on your own itinerary. So take time to enjoy both the beach and the hotel. Plan your day at Kennedy Space Center using their sample itineraries so you can allot ample time for every activity.
If you availed the Lunch With An Astronaut ticket, note that you should have separate tickets for admission and your lunch and present them to Will Call.
Ron Jon's Surf Shop is a very famous surf shop in the US and one of the best places to find paddle boards and other water sports gear for your trip!
Where Else Can You Stay at Space Coast?
Ramada Kennedy Space Center
Located near the Canaveral National Seashore, Ramada Kennedy Space Center offers amenities and services such as daily breakfast served hot and fresh at the on-site Denny's restaurant, a heated outdoor pool and hot tub, and of course, free Wi-Fi.
They also have a sauna, fitness center, playground for guests with children, a 24-hour laundromat, and free on-site parking. Did I mention the hotels is also pet-friendly? Perfect for animal lovers!
Price: Private double rooms start at around $76
Check the latest price in  Agoda | Booking.com | Expedia
Check the latest reviews in: Tripadvisor
Resort on Cocoa Beach, a VRI Resort
Another resort you can stay at where you can get your money's worth is the Resort on Cocoa Beach. It's located in Cocoa Beach and is quite near some of the attractions in the area other than the beach itself.
It offers spacious rooms with furnished with a kitchen, TV, and washers and dryers. It also has a game room, shuffleboard, indoor children's play area, and on-site movie theater.
Price: Private double rooms start at around $270
Check the latest price in  Agoda | Booking.com | Expedia
Check the latest reviews in: Tripadvisor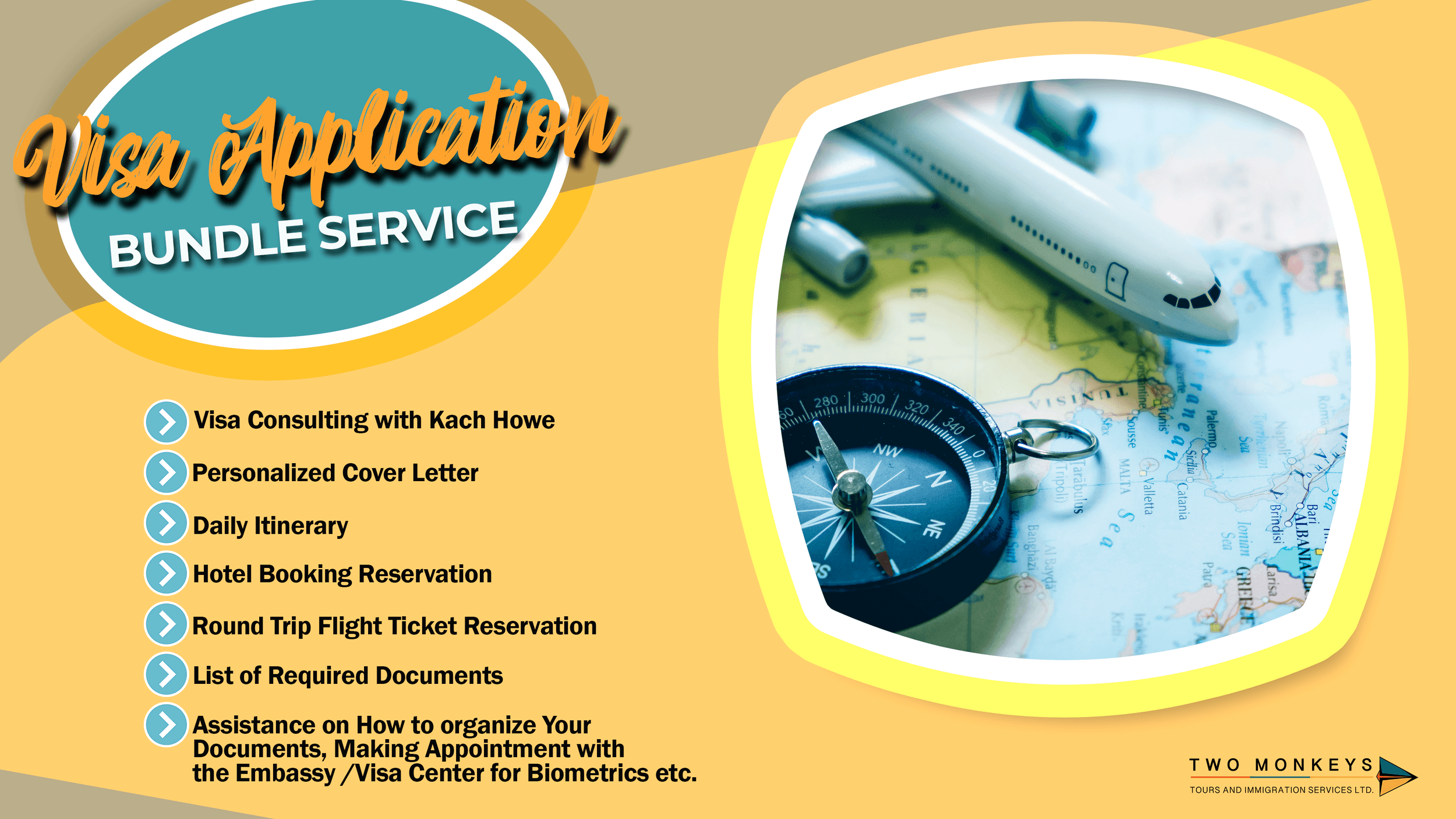 Disclaimer: This trip wouldn't have been possible without the help and support of Visit Space Coast for our itinerary in Space Coast and Cocoa Beach and Visit Florida, the official tourism office of Florida in Tallahassee, and especially Mrs. Summer Gilhousen Gonzalez-Mendez, who arranged the whole trip and coordinated with all the local tourism boards, private companies for our sponsored hotel stays and tours. All opinions and ideas are all ours. Thank you!
Are you on Pinterest? Pin these!