How to Get a Saudi Arabia Tourist Visa in London for British Citizens
For years, people have seen Saudi Arabia as a closed-off country with very strict rules. Tourists heading off to this rich country (both in terms of money and resources) are unheard of until a sudden change in the country's laws allowed the processing of a visitor's visa to those who want to see the country in the early months of 2018. 
This new rule came with a bunch of other changes in Saudi Arabia's system like allowing men and women to stay together in public spaces and most recently, allowing women to drive and travel on their own without a male guardian.
As a sort of welcome, the Kingdom gave a preview of their country to thousands of people during the King Abdulaziz Camel Festival, a month-long celebration held in early 2018. The goal of the celebration is to give people outside Saudi Arabia a glimpse of their culture and way of living, something that not many of us are familiar with. It is said that the Kingdom is planning to make this a yearly thing, so if anything camel-related sounds interesting to you, you might want to check it out.
If you're a British Citizen holding a UK Passport, you'll need to get a visa to Saudi Arabia. Read below to find out more about the process of getting a Tourist Visa to Saudi Arabia.
You can now get an e-visa and apply online or you can still go and apply at the Saudi Arabia Embassy esp. if you're looking to stay longer than 30 days on each visit.
Quick Facts About Saudi Arabia
Capital: Riyadh
Country Code: +966
Currency: Saudi Arabian Riyal
Languages Spoken: Arabic, English is also widely spoken as well as other languages like Urdu, Farsi, and Turkish
Emergency Numbers: +966 112 for Emergency, +966 999 for Police, +966 993 for Traffic Police, +966 997 for Ambulance, +966 998 for Civil Defense, +966 905 for Directory
Requirements for Saudi Arabia Tourist Visa 
Filled out the

online form

Printed confirmation of their online confirmation as the payment reference

Registration fee

One passport size photograph

Current passport, valid for at least 6 months with two blank pages facing each other
Step-by-Step Process on Applying for Saudi Arabia Tourist Visa
1. Create an account here and fill out the application form within 30 days of registering on the website
2. Pay for the registration fee amounting to £8.62 and the visa fee, if applicable
3. Print out the confirmation of application to serve as your payment reference
4. Visit the Embassy of Saudi Arabia and submit your passport as well as your documents
5. Once approved, you must collect your passport personally from the Embassy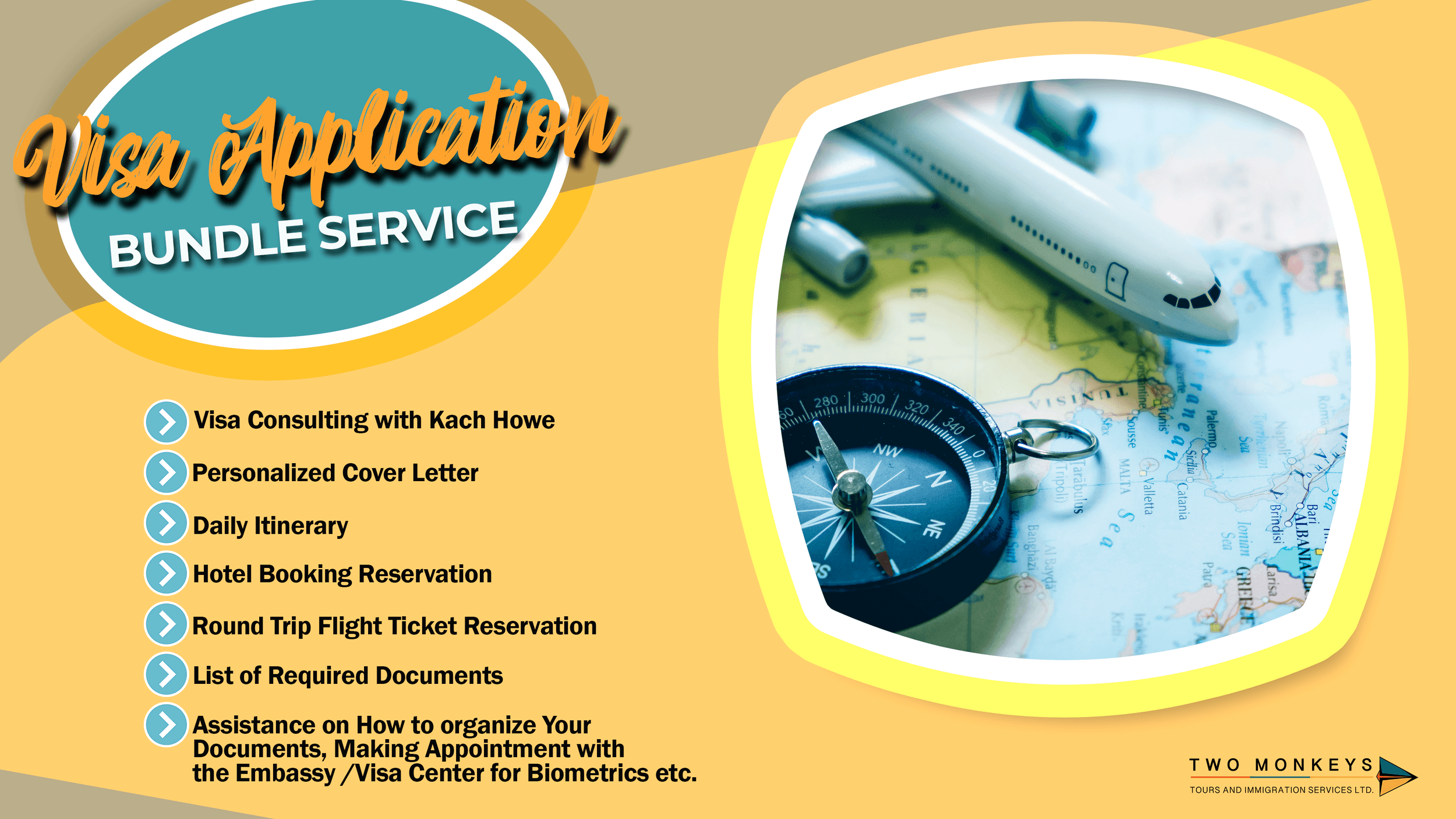 Frequently Asked Questions About Traveling to Saudi Arabia 
1. How long does it take for the Embassy to process my tourist visa application?
The Embassy processes visa applications for a minimum of 24 hours. However, to make sure that there's enough time to have everything prepared for your trip, it's safe to start processing it at least a few days or weeks ahead of time.
2. Can I have my visa expedited?
No, according to the Embassy itself. Even travel agencies promising to have your passport expedited go through the same process as a regular application so if anyone offers you this type of service, know that it isn't true.
3. How much does it cost to apply for a tourist visa?
A single-entry tourist visa to Saudi Arabia costs around £130 on top of the £8.23 registration fee on the website.
4. How long is my visa valid for?
All visas are valid from the date of issue and allow you to stay in Saudi Arabia for 90 days. The period of stay begins upon your arrival in Saudi Arabia.
5. Is Saudi Arabia safe for tourists?
As a country strictly following Islamic law (Sharia), it's easy to say that Saudi is a safe place for travelers in general. There's a rare occurrence of violent crimes and the most common one you just have to avoid is pickpocketing.
Credit card scams are also reported on this side of the world, so if possible, just use cash with any type of transaction.
As for women travelers, there's nothing much to worry about as it's pretty safe to go out even without the presence of a male chaperone. Just remember to wear modest clothing when going out as a way of respecting their customs and laws.
Within the rural areas, especially those bordering Yemen and Iraq, people are still advised to be very cautious. Traveling to the Saudi-Yemeni border isn't recommended in particular and airports near the area are temporarily closed.
6. Do I have to have insurance before going to Saudi Arabia?
The government advises its citizens to take out comprehensive travel and medical insurance before visiting Saudi Arabia.
7. What's the dress code for travelers in Saudi Arabia?
Saudi Arabians are, in general, modest dressers. Men and women both wear clothes that cover their knees and shoulders, although the law has loosened up a bit in recent times.
Male visitors aren't subject to dress codes as strict as those of the opposite sex, but if you want to wear their traditional clothing, that would work as well. If you're more comfortable dressing up in non-traditional clothes, keep your outfits modest by wearing slacks and shirts that cover the top half of your body.
Females, on the other hand, are given a bit of flexibility in recent times when it comes to their clothing. As a tourist, you can also wear Western-styled clothing, provided that you are still keeping the outfit modest and are wearing an abaya or loose clothing on top. It's also not compulsory, but if you want, you can bring a headscarf with you as well, especially when visiting religious places.
8. What are the other laws and customs I should take note of when in Saudi Arabia?
Disrespecting the royal family and the Saudi Arabian flag in any way is taboo! Doing any of these might send you straight to prison or might lead to serious punishment.
If you are practicing a different religion from Islam, you should steer clear of accessories or any article that represents a different faith. Wearing a crucifix while you're out and about or bringing a Bible isn't advisable for travelers going to Saudi.
Women are now allowed to be in the same public space as men and are also now allowed to roam around on their own without the presence of a male guardian. If you're still worried that doing so might get you in trouble, note that most men are already accustomed to giving women their safe space so you have nothing to worry about.
Citizens of Saudi strictly observe the 5 daily prayers. To avoid being questioned by the mutawa or the enforcers of Sharia law, try to avoid being on the streets when it's already time for prayer.
Smoking and drinking are a big no-no in Saudi Arabia, but there's some level of leniency when it comes to expatriates consuming alcohol. To keep you out of trouble, try avoiding these activities while you're in the country.
Do not just snap pictures of what you see around you as taking photos in Saudi Arabia is still a sensitive topic. Government establishments, as well as military facilities, are off-limits to those who like snapping photos of their trip. It's also not allowed to capture photos of the locals, especially women.
9. How do I get to Saudi Arabia from the UK? How do I go around Saudi Arabia once I arrive?
Major airlines from all over the world travel to and from London and Saudi Arabia regularly. The country has its airlines named Saudia which also covers this route.
While in the country, there are buses and taxis available for travelers.
10. When is the best time to visit Saudi Arabia?
The best time to visit Saudi Arabia is during the winter season from late October to early March.
January is known as the coldest month in the country with temperatures dropping to 15 degrees Celsius while July is the hottest.
11. Why visit Saudi Arabia?
If the Camel Festival wasn't enough to entice you to visit the Kingdom, there are still a million reasons in store for you.
Recently, the government has been making an effort to boost the tourism industry in the country. From bustling metros to mountainous countrysides, you'll find the cities of Saudi Arabia surprisingly interesting and captivating.
Just within Riyadh, there are already a handful of attractions to choose from like the historic Al-Turaif Quarter, the monuments of ancient Addiriyah, the lakes of Wadi Hanifah and more. All of them shaped what is now known as one of the most powerful countries in the world.
Jeddah, the other Saudi Arabian key cities, likes just by the Red Sea, earning it the nickname "Bride of the Red Sea". Here you can enjoy water activities by visiting a water park, go scuba diving, go cruising by the water, shop, and so much more!
Outside these two metropolitan areas, there are still a ton of places to see like the picturesque Aseer region and the sprawling greens of Jazan City.
There are tons of opportunities and experiences awaiting those who want to travel to Saudi Arabia. Hopefully, with all this information at hand, you'll finally get to travel to this beautiful country soon.

Are you on Pinterest? Pin these!