10 Best Things to do in Hoi An, Vietnam [with Suggested Tours]
Want to see the beauty of Hoi An, Vietnam? Read our tips below on the things to do in Hoi An with suggested tours!
If you love exploring ancient towns, Hoi An in Vietnam is a place you should visit. The well-preserved ancient town of Hoi An is a place that will travel you back in time. In this city, you'll find a mixture of Chinese and Japanese influence through its buildings, houses, and even bridge like the famous Japanese Covered Bridge. The night market, pottery museums, and cultural center are just some of the places you shouldn't miss here. If you want to know more about the places you can visit in Hoi An, read our short guide below.
List of Best Things to do in Hoi An, Vietnam
A very lively district, adorned with beautiful colored lanterns, where old-style buildings, restaurants, cafes, shops, etc can be found. When the night falls and everything is lit up, you will understand why the city is nicknamed the "city of lanterns". It is such a pleasure to stroll through this district to soak up the history of Hoi An.
Suggested Tour: Hoi An City and Countryside Tour
Located by the river and facing the old city, the biggest highlight is the lighting by the silk lanterns. The market is for tourists and therefore filled with many different products. You'll find hundreds of stalls with handicrafts, fresh fruit, food, ice cream, clothing, and footwear.
Suggested Tour: Hoi An Evening Walking Food Tour
View this post on Instagram
Be entertained by the performance of the artists here at Hoi An Lune Center. The show they perform is not just an acrobatics show, but also shows Vietnam's past and present. The center close to the night market so you can go around together.
An Bang Beach is a great, white, long, sandy beach. It is definitely suitable for sunbathing. Water sports activities such as jet skiing or swimming tire rental are also no problem. There are also vendors selling Vietnamese snacks.
View this post on Instagram
A very nice museum which shows the excellent work of Rehahn in researching all the traditional costumes of the different ethnic groups. More than the work of a photographer, it is a real work of sociologist and ethnologist that is carried out here. You should see this place!
The Hoi An Chiná Assembly House is a place not to be missed if you visit the area. It shows the opulence and baroque decoration of the altars of the Chinese culture. It is well preserved and it is worth seeing all those incense spirals hanging from the ceiling to ask for wishes of prosperity, health for the family or children from the Vietnamese spread around the world, or from any other country, passing through Hoi An.
Located at the heart of Hoi An, an arched bridge with a wooden roof that is said to have been built by the Japanese in 1593. At the center of the bridge is a small temple for praying for safety. It is guarded by a pair of monkeys on one side and dogs on the other.
Suggested Tour: My Son & Hoi An Private Day Tour from Da Nang
View this post on Instagram
Jack`s Cats Cafe is approximately 3.1 km outside of the city center. Before you go here, please remember that You have to make an appointment because only a limited number of people are allowed into the café and the length of stay with the four-legged friends is limited to 90 minutes. There are over 70 cats in the cafe and they sleep and play everywhere. Some cats will even come and cuddle with you. Really irresistible!
One of the most beautiful old houses in Hoi An. An architectural mix of Chinese, Japanese, and Vietnamese. The Tan Ky Old House is a near-perfect example of a 17th-century merchant's residence in this important commercial port city.
Suggested Tour: Private Hoi An Half-Day Walking Tour from Da Nang
View this post on Instagram
The museum displays clay copies of various famous buildings in the world. The building itself is very nice, and it's interesting to learn about how to make pottery in Vietnam, its history, and the differences in pottery culture across the country. There is also an exhibition of arts other than pottery.
Where to stay in Hoi An, Vietnam
Budget Hotel
Canh dong homestay offers accommodation with a patio or a balcony, free WiFi, and flat-screen TV, as well as free bikes and a shared lounge. There is a fully equipped private bathroom with a bidet and free toiletries. Guests at Canh dong homestay can enjoy cycling nearby.
Price: Starts at $11 per night for Deluxe Double or Twin Room with Garden View, includes taxes and charges, and it offers a free cancellation.
Luxury Hotel
Vinpearl Resort & Golf Nam Hoi An
This 5-star resort offers a 24-hour front desk. Free WiFi is provided throughout the accommodation. All units at the resort are fitted with a seating area and a flat-screen TV. The private bathroom is fitted with a bath and free toiletries. Breakfast is available each morning and includes buffet and American options. The property has a hot tub and a sauna. There is also a private beach and an outdoor swimming pool.
Price: Starts at $194 per night for Deluxe Twin Room with Balcony and Garden View, includes taxes and charges, free breakfast, and it offers a free cancellation.
These are the possible things you can do in Hoi An, Vietnam. So if you are ready to have a fun and exciting trip, you know what to do and where to go! So pack your things now and prepare yourself for a wonderful adventure in Hoi An.
How to go to Hoi An, Vietnam from London
There's no airport in Hoi An. The nearest airport is located in Da Nang.
Via Vietnam Airlines: (one way with one-stop)
*From London Heathrow – Hanoi – Da Nang
Ticket Price: £489.86
*From Da Nang to Hoi An via Taxi
Traveling from Hoi An to Da Nang by taxi is the easiest and most convenient option since you don't need to book any ticket prior to your departure. The ride only takes around 30 to 45 minutes.
*Prices are subject to change. You can visit Skyscanner for more details about the ticket prices.

About the Writer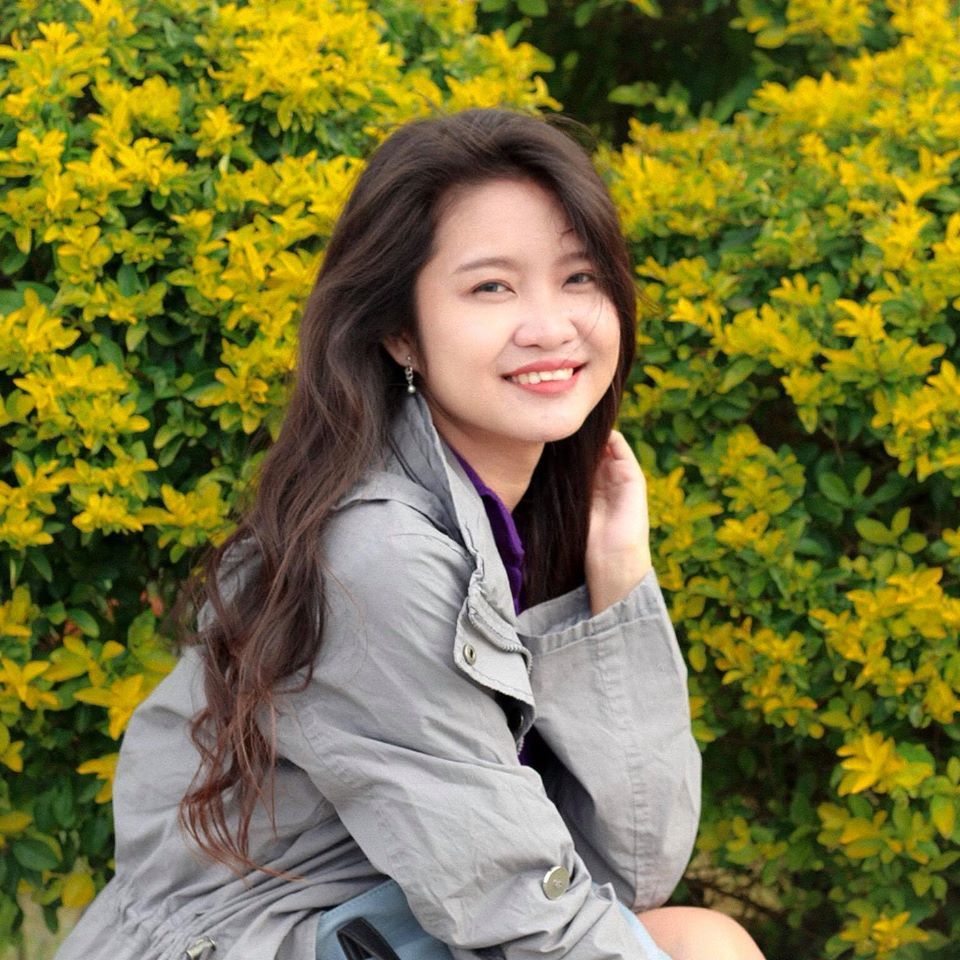 Hi there! I'm Fatima. My first major travel was in 2016 in the beautiful city of Cebu. After that, I got interested in traveling. Now I enjoy learning languages and other country's cultures. My goal is to visit at least one country each year and to share my experiences with other people through writing or blogging. Witness my journey by following me on Instagram.​​​​​​​​​​​

Are you on Pinterest? Pin these!