9 Things You Can't Miss When Visiting Mauritius
They say you get what you pay for. And as for Mauritius, you get what you pay for and so much more! Just some 20 degrees below the equator, Mauritius promotes itself as a year-round destination. It's tropical climate coupled with beautiful beaches, colonial houses, botanical gardens and luxury hotels and villas make visiting worth your while (and your hard-earned money!)
What I love most about this place is you'll never run out of things to do– from exploring the city to spending the day at the beach, to spiking up your adrenaline in watersports, a day won't pass where you won't look back thinking it's a bad and boring day 😛
Too bad most of us doesn't have the luxury of the time. So here are nine spectacular things which you can't miss when you visit Mauritius 🙂
1. Scuba Diving in the North of Mauritius
If you were invited to do a discovery dive, would you have said no? That's exactly what happened to me. I said yes of course! And I made the right choice. The beach is pristine, and waters are crystal clear, the sand is just powdery white. The bonus? I had the best dive instructor in the whole island, Mr. Neysen Pilay, the center owner and dive master of Dive Dream Divers. The whole team is professional, and I loved how fun, spunky and patient each of them is. They answered all of my questions with much enthusiasm. The pieces of equipment are clean. The boat is well maintained. Most importantly, safety is their priority!
The best way to start the most awaited dive is to do a briefing at Mystik LifeStyle Hotel. This is also the hotel where I stayed. From the airport, it takes more than one hour to drive to the North, so it's convenient to avail of their airport pickup. Mystik LifeStyle Hotel presents some of the most beautiful views in the Indian Ocean. This seafront hotel lets you experience the beautiful beach of Mont Choisy. Enjoy endless days under the sun and spend every minute living in this tropical paradise.
Have more time in the North? You can do cycling from Cap Malheureux towards Calodyne and Saint Antoine through the little villages, sugar cane fields, and pine forests and enjoy the view of the outer islets, or enjoy the cool breeze and the stunning view of the Indian Ocean while sailing.
If you missed diving, worry not! Other ways to enjoy the deep blue sea is a trip in the Blue Safari submarine or with an underwater scooter 🙂
2. Enjoy a Luxury Stay in the Four Seasons Resort Mauritius at Anahita
Coming from the north and after finishing a nice chill out scuba diving experience, I moved to the eastern side of Mauritius on an hour drive and had a delightful stay at Four Seasons Resort Mauritius at Anahita.
I know it's kinda pricey, but I assure you, YOU WILL GET WHAT YOU PAY FOR– a secret beach, your sailboat, free golf session at a designer golf course, four BEAUTIFUL swimming pools, a FANTASTIC spa, OUTSTANDING restaurants, and so much more. I have to do it all caps cos it's a tropical paradise! I feel like the hotel is a destination itself. There are so many things to do here you might not even want to go out. Haha. It's just soo beautifully built and designed I loved it!
The East of Mauritius is filled with natural wonder. It is surrounded by beautiful views on all sides: mountain vistas, lush sugar cane plantations, and the sparkling Indian Ocean with its white-sand beaches, emerald colored lagoons, and coral islets. Best of all, it is not crowded or touristy!
The east side is known to be windy, no wonder they call it as a watersports paradise. Go snorkeling, sunbathing, fishing, and surfing, as well as other sports activities like diving, kitesurfing, and parasailing. On land, there are many hiking trails and hillside pathways for you to explore. Other activities include horseback riding, buggy excursions, quad biking, and bird watching.
3. Treat Yourself to a Luxurious Spa Treatment
Experience pure bliss with a luxurious spa treatment. For me, a trip isn't complete without indulging in a body and mind rejuvenation. I had mine at Four Seasons Resort Mauritius at Anahita, and it's just amazing!
Anyway, one of the highlights of my stay in Four Seasons was the Signature Spa. All the guests get a 20-minute free trial. Lucky monkey I received 60 minutes. Ha! It was one of the best deep tissue massages that I have ever had. It was a local lady who did it, and she was very good. The next day, I had a head, shoulder, and neck massage with a Balinese, which was also very good. How I wish I could stay longer!
I also had a complimentary massage at Navasana Spa in Outrigger Mauritius Beach Resort. It was a very good massage. From Four Seasons, this is my third massage in a row just after two days. The lady focused on my head and feet. The massage is supposed to be only 60 minutes, but the lady gave me an 80-minute massage. Ha!
The people in Mauritius are just sooo good with everything that they do, especially spa treatments. I think that aside from the beautiful sceneries, that they are the asset of this country 🙂
4. Historical Cycling Tour in the South
After three days in the North, I moved to Southwest of Mauritius. I am just so happy I had the time to be active/ outdoorsy again instead of spending most of my time in front of the computer. I thought Mauritius has only beautiful beaches to relax, but there are so many adventure and outdoor activities to do here!
I went cycling in South of Mauritius with Electro-Bike Discovery. I joined a small group with a mother-daughter from France, so our guide (who happened to be the owner) had to speak English than French! Haha! The good thing is that they use an electronic bike, so don't worry about getting too tired 😛 The inspiring part as well is that the owner who was with us is a cancer-survivor and he started this company because cycling helped him recover from the illness. 🙂
It was just an incredible experience visiting some popular beaches, old houses, sugarcane plantations and small villages where the local people live! We even had lunch at the house of a local's house, and we ate yummy Indian food! I'm not sure you know, but 70% of the locals here are Indian migrants who arrived Mauritius ages ago!
After the tour, the Outrigger Mauritius Beach Resort arranged my taxi pick up. That's nice of them 🙂
5. Get Your Cameras and Get That instagrammable Shot
They say that the wildest and most beautiful landscapes of the island are in the South: sandy beaches bordered by cliffs carved by waves, rocky shores, sugar cane fields as far as the eye can see, and mountainous terrains offering magnificent panoramas. So do not forget those cameras. The best thing is that it's for free!
Everywhere you look around Mauritius is instagrammable. There are beautiful pagodas, Dutch buildings, and French chateaus. Sometimes, you don't even have to go out of the hotel. Say, for example, the hotel where I stayed in the Southwest, Outrigger Mauritius Beach Resort is such a picturesque property to get all those perfect shots. Every angle within the vicinity are just so nice I can't help but ask someone to take a photo of me haha!
6. Dine dine and dine!
Food is fantastic in Mauritius – no wonder they highly rave about it!
Blessed with fertile soils, they have everything fresh from harvest to your table– sweet pineapples, fresh coconut juice, potatoes, tomatoes, bananas and a lot more. Enjoy a fusion of Chinese, Indian and Mauritian Cuisine from the streets to fabulous restaurants.
The sea is likewise abundant; everything is a fresh catch, so make sure to try their seafood!
For cheap eats, try the Kiosk Magique Restaurant in Mon Choisy or the Seabell Restaurant in Poste Lafayette. For fine dining, the La Table de Chateau in Mapou, Grand Baie is the top choice!
7. Wine and Party through the Night!
The best way to cap off the night is a good wine. It's always wine o'clock for me. Haha. But of course, could cheap beers and cocktails too! Try the Phoenix or Blue Marlin Beer. Mauritius knows what a party is all about– they have cool beach parties with international DJs spinning, live music, jam sessions, and sports bar. Your hotel might be hosting a party too, so make sure to ask.
The main place on the island with life after dark is Grand Baie in the North of Mauritius. The 'place to be' is the Banana Beach Club in Grand Baie which has been famous in the island for more than 20 years now, as well as the C Beach Club in Domaine de Bel Ombre, among many others 🙂
8. Ride the Waves in the West of Mauritius
Keen on surfing? Then head to the world famous "The Legend of One Eye" at Le Morne, where you can find the best waves for surfing. Le Morne is also well known by kitesurfers due to the steady winds that blow in from the South-East and accelerate in this corner of the island almost all year round. It is one of the world's fastest and cleanest waves!  Interestingly, the owner of the area around Le Morne has only one eye, so that could also be a reason for its name 🙂
9. Visit the Nearby Island of Rodrigues
Rodrigues is a wonderful playground for scuba divers who quickly fall in love with the diverse coral reef and sub-aquatic flora and fauna. Fishes are abundant too! The island likewise appeals to those with a love of windsurfing, kite-surfing, sailing, and fishing.
If you have the luxury of the time and you love long journeys, a mixed cargo and passenger boat, the Mauritius Trochetia, serve the Rodrigues Island on a nearly bi-monthly basis. The trip that departs from Port Louis, Mauritius, lasts between 36 and 48 hours depending on sea conditions. If you prefer to take the 90-minute flight, Air Mauritius provides a daily service between Rodrigues and Mauritius. The number of daily flights ranges from 2 to 5 depending on the period of the year.
By the way, there's more to life in Mauritius than the beautiful ocean. There are also caves and waterfalls around. Have you visited one in Mauritius? How was it? Let me know in the comments section! 🙂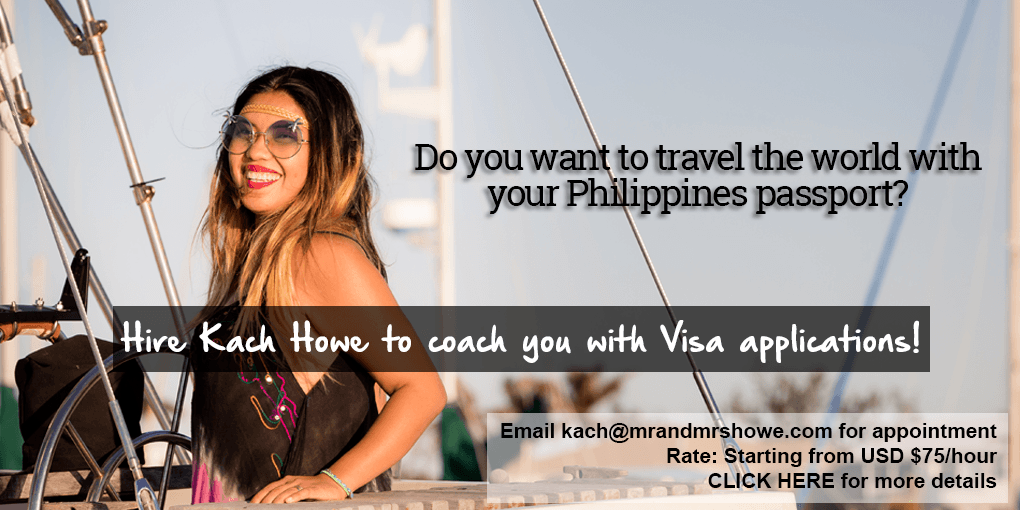 To wrap things up, I'm leaving you this quote from Mark Twain: "Mauritius was made first, and then heaven, and that heaven was copied after Mauritius." I would like to agree, Mauritius is a heaven on earth <3
Are you on Pinterest? Pin these!