Draft Your Own Heartinerary
I ask myself: "Am I already running late, or are they just getting married too early?" At 25. Over 20's but still under 30's. Have I really got enough time?
Ping!
There goes my Messenger.
"Send me your body measurement and dress design of your choice. ASAP."
Yet another good friend is tying the knot. I ask myself: "Am I already running late, or are they just getting married too early?" At 25. Over 20's but still under the '30s. Have I really got enough time?
I downed my second cup of coffee. I look back at the simpler days when all I had to think about was if I would like to drink coffee or not. Now it seems that deciding how you would like to have your cup seems enough to wake you up.
Decaffeinated or robust? With or without milk? Low fat or skimmed? Hot or over ice? Serve now or serve later?
And that's just coffee. Don't even get me started with living things. With human beings. With men!
As with my beloved coffee, gone are the days of girlish simplicities… back when what I had to think of was if I like this guy throwing knowing glances at me or not. Now the game is harder – with ladies having painfully specific qualities written as a checklist while men, well, are being men, I guess?
Artsy or techie? Curly or straight? Soft-spoken, outspoken? It's as if ladies can order what they want from Mr. Love Barista.
What do I want in a man anyway? I have not given much thought about this… until now. Is this the reason why I am still single? Have I just cracked a life hack?
I'd probably need another cup of coffee.
See, I have a twisted personal take on dating. Looking for specific qualities in a partner, right? Use these specifications to know where to "position yourself for the hunt." Not that the opposite sex need help to locate you, but you need to get the attention of the individuals falling under your category. Looking for a sports-minded partner? Try mastering one sport yourself. Want a hobby buddy? Channel yourself to groups that share the same passion and energy.  Gushing over your friend's spiritual ready-to-meet-Dad boyfriend? Be spiritually active then! Tired of hookups? Then what are you still doing there, making yourself available in that overcrowded bar?
I am not against fun dating. I just have a straightforward way of taking things. You, in a way or another, have the power to attract attention wherever setting you are in. So, why not choose those settings where you are exposed to a sea of "ideal" mates? Use this knowledge to end your recurring path to relentless dating, save lots of your (and their) precious time and enjoy your singlehood while going through the tedious process that is life.
Interesting. Let's test this on yours truly. Where should I start?
1. Ask yourself: Do I have any specific physical qualities that I would like my 'one' to have?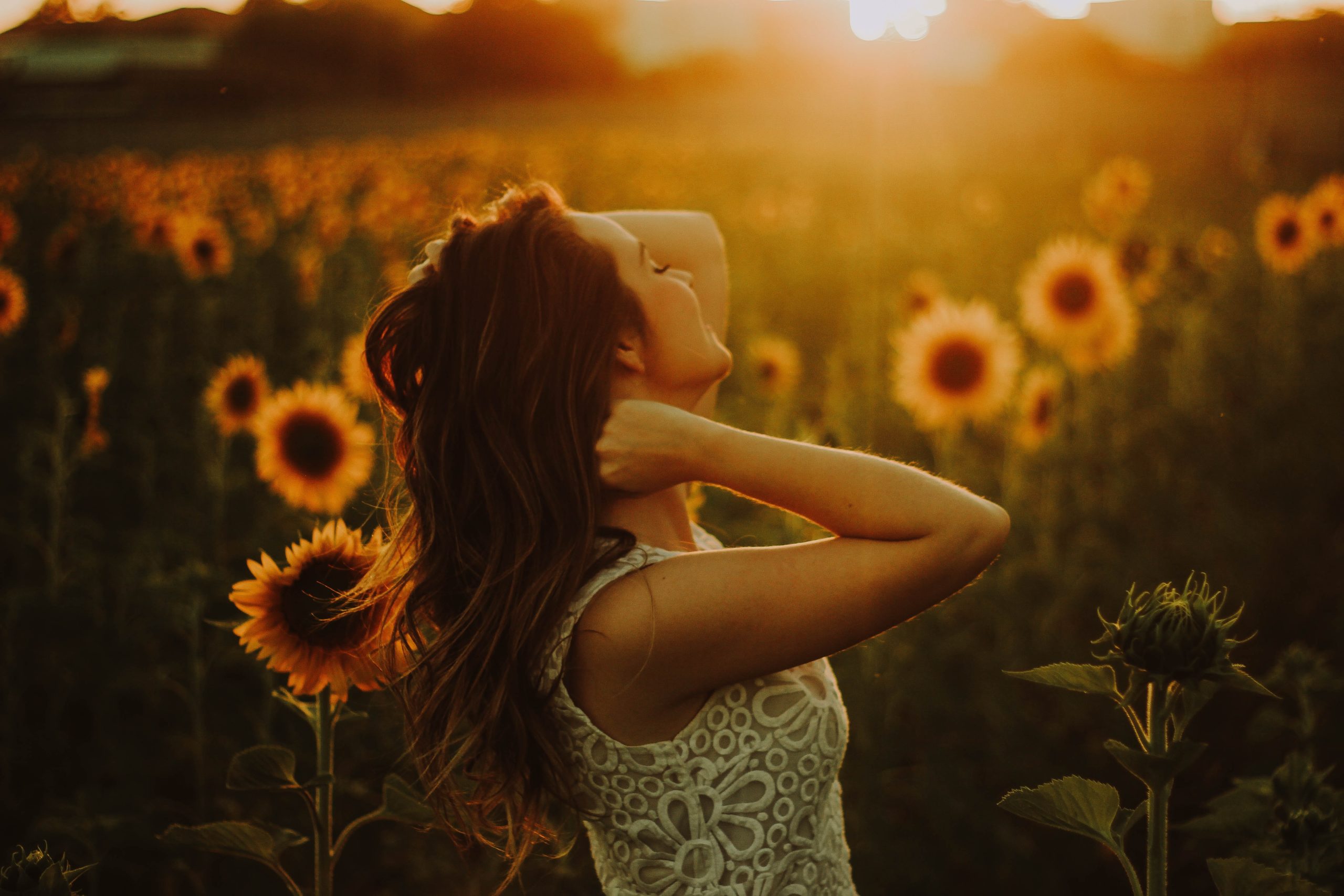 We live in a society where beauty is highly subjective. One's perception of beauty (or lack thereof) is molded not only from one's personal taste but also from various trends and differing cultures in one's immediate surroundings. Intellectual discussions aside, let me start with probably the most ridiculous characteristic – ridiculous in a way that cannot be reasoned out as to how it can greatly affect the possible lasting relationship of two individuals. I want someone with chinky eyes. (Insert girly giggle here.)
As I think out loud on my phone's Memo, I take a quick scan of the Dubai Metro. Train's full, alright. How many of these men around me are actually 'chinito?' One out of fifty. Tall, slanted eyes, crisp attire, effortlessly charming Asian – not available, judging from his lady companion's death stare towards me.
If I am well aware that I am attracted to men with this trait, why then, am I in the Middle East?
Guess it's high time I pack my bags and start my Asia tour.
2. Which setting can I actually picture myself enjoying with my date?
I'd like someone who chooses the beach over the indoor pool, any day.
Indonesia. I'd definitely have to transit to Indonesia. Head to Bali and catch some decent waves. The last time I surfed was ages ago.
I see myself lounging in Bali sands, music player in hand, and Polynesian playlist on loop… with a repeatedly changing backdrop of laidback scenes as described by Michelle, my wanderlust-driven elder sister.
I look to my right, a couple of local children are frolicking in the bayside, mindless of the heat and humidity of the setting. I look to my left, and there I see my southeast Jack Johnson, with a wooden ukelele on hand, long surf-blonde hair caught in his sea salt-dried lips, singing songs to the waves as they crash to the shore. He looks back at me… and smiles.
And vanishes. I pause Banana Pancakes on my playlist.
3. Is it important that my partner shares the same passion that I have towards something?
A resounding yes! Can I please have someone who loves food as much as I do? Thank you.
You say a bouquet of roses; I say all-you-can-eat treat. I am the kind of lady who prefers dine-outs over fancy gifts, food trips over trendy clothes, and new restaurant destinations over shopping sprees. Food makes me happy. Japanese food makes me happier!
I'd definitely go to Japan. My friend Elle is briefing me already – that I come either in May, the season of sakura, or in August, just in time for an Asian summer.
I'm tempted to a Japan spring though, with the morning air still cold, and a bowl of authentic steaming ramen in a corner eatery is there waiting for me.
I sit on one of those long wooden stools, waiting for heavenly providence to arrive. Alone and bored, I peek at the flour sack curtains dividing the serving area and the soup kitchen, and I see the side body of a slender young man, probably in his late 20's, garnishing my bowl with – well now my subconscious hopes it's a love potion.
He sees me all curious, smirks, and walks towards my table, with ramen goodness in hand. An embroidered kanji on his uniform – "Akira," he mentions as he notices how I glanced at it. He asks if I am a tourist in Japan, and I say yes. He starts speaking about traditional ingredients, his father's business, his passion for food. I start to hear celebratory drums all over.
Then I realize it's just my grumbling stomach.
4. Will physical distance, short or long, affect my liking towards a person?
Dating nowadays can start in the most unglamorous setting, in the most untraditional ways. People have access to technology to initiate connections, wads of money to buy experience, and the luxury of time to 'date hop.'
Nationality does not matter; nor does the area of residency. I would love to have a well-traveled individual, therefore I can say that a long-distance relationship does not bother me.
On a side note, there is something extra special about romances that start in an unknown land. Be it of your same ethnicity or not, the thrill of connecting with another human being while on the road is beyond words. You can't help admiring how the universe can come up with such a setup – two people, thousands of miles away, somehow meeting somewhere halfway. It almost seems impossible.
Who knows, maybe I am bound to meet him on my trip to Taiwan. My mom Ed loves Taiwan dearly. She would fondly tell me stories of how pleasant people there were. I'd like to take her back there this year.
I see us stroll past her old neighborhood. Their balcony overseeing the busy pavement, her favorite park, the mantao house she and her best friend Ruth frequent. As I take pictures of her amidst a plethora of flowers, foolishly recreating a decade-old photo she keeps in our family album, someone bumps my big backpack from behind. Why it's another big backpack… of a 5'5″ guy, with his face hidden under his oversized beanie and black-rimmed glasses.
"I'm sorry… I didn't see you there," says his mouth.
"I'm sorry… It took this long for me to see you," says his heart, as assumed by my subconscious.
"I'm sorry… I am still here posing," says my mom.
5. Does cultural and familial upbringing matter to me?
It sure does. After all those highly dispensable characteristics mentioned above, in reality, and for the long haul, a man of faith and character is the one to look out for.
Big words, huh? I am a firm believer that, even at this fast-paced day and age, there are still men out there who pump their character as much as they do at the gym… and who feed their soul as much as they do during lunch break.
A man of faith and character. Yes, just like my dad. Where did my mom meet him anyway?
The Philippines.
I guess I'd better head back home first.

Are you on Pinterest? Pin these!