How to Find English Teaching Jobs Abroad [Tips on Demo Teaching and Writing your CV]
One great way to travel and work is getting English Teaching Jobs. English is one of the most widely used languages around the world and many non-English speaking countries are adopting English as a Second Language. That's why English Teachers have opportunities to go apply for abroad.
Applying for teaching gigs after securing the requirements is easier than you think. Some countries pre-screens applicants from their home country through online applications and this can be one of the first options you might try. 
Referrals are also good leads. Ask friends to refer you if they happen to have teaching jobs abroad. Here's our guide on how to find English Teaching Jobs abroad and some tips in getting hired.
We have also partnered with Let's TEFL to offer accredited 120-hour TEFL courses with a 60% discount. Just use our exclusive promo code – TWOMONKEYS. Let's TEFL courses include free certificate shipping!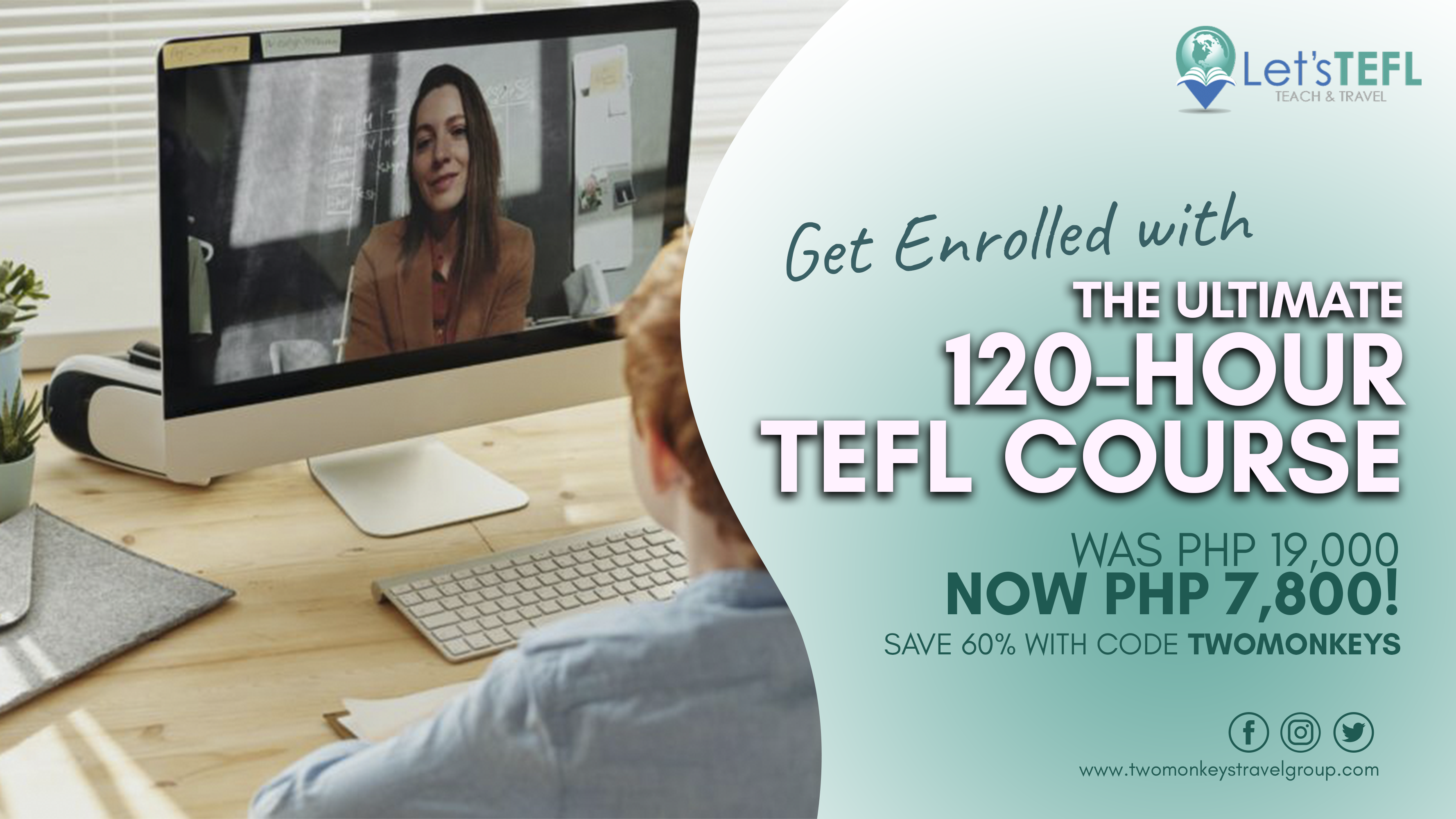 Other articles you can read:
Before you pack your bags and leave for your  first destination as a backpacker teacher,  check the following  to see if you have done these steps:
1. Gain Teaching Experience
How do you gain teaching experience if you are a first-timer? Firstly, a TEFL certification will give you a preview of what it's like to handle a class.  Next in line is finding opportunities to teach for the experience.
You can gain teaching experience in three ways:
Volunteering to teach English is a great way of gaining teaching experience. Look for volunteer opportunities in your community – local schools, churches, government agencies, immigration centers, and refugee camps. If you know a certified English teacher, you can ask to be accommodated to assist in class for free.
In the Philippines, teaching English online is one of the lucrative jobs in the market given the right mix of discipline and patience that transcends cyberspace. Filipino teachers are hired by companies to hold classes online, usually with clients from neighboring Asian countries. This is a good platform to gain experience in teaching English as a foreign language.
Go ahead, post an ad offering your services as an English tutor. This could add another job to your resume as well as enhance your teaching skills.
2. Get Volunteering Experience
As I mentioned, volunteering is one of the best ways to enhance your teaching skills. There are several organizations around the world offering volunteer opportunities to teach children, teenagers, or adults basic English, but beware of those groups that require a lot of money first.
Usually, a "free" volunteering opportunity means "free of any program fees". However, there are accommodations, travel, and food costs charged to you. You may also opt to be an independent volunteer, with all of the costs of living abroad on your own expense. If you are this type of backpacker teacher, then one of your options is volunteering before a paying job.
If you simply do not have the luxury of time or enough savings to travel long term on your own money but still dreaming of the world backpacker lifestyle, volunteering in your home country is a good start, until you can get hired by one of the academies and learning centers abroad.
How to find volunteering opportunities
It can be as simple as reaching out to volunteer organizations that foster volunteering in local communities – and thanks to the internet most of them publish the need for your services online. One of the links that can help you is here.
In the Philippines, you can reach out to local barangays, non-government organizations, or seek referrals from them in your search for volunteer opportunities within your home country.
Warning on Volunteering- Never pay for the experience
Some organizations can place you for volunteering opportunities and also cover your living allowances.  Good research may land you in one of these. Again, there's an option to travel first then look for local volunteering opportunities, but remember all costs will be covered by you. This way you enjoy the places you travel to, at the same time you're looking for ways on how to give back to these places by volunteering your services.
Some organizations require exorbitant administration fees to cover your cost of living for the duration of the volunteer activity, This doesn't mean they are bad though it is clear that they are companies who sell volunteerism for profit, in a way they are helping the beneficiaries of your aid through them.
This now brings me to my point – if you can rough it out alone, do your research, and volunteer, the resources(time and money) you gave to these organizations could have been spent otherwise elsewhere on people that need your help. Most of the time these "administration fees" pay for the company's operational costs including the rates they pay for your accommodation, food, and other fees.
3. Find PAID Teaching gigs
You got certified, brushed up on your teaching skills, gained teaching experience and you're now ready to get paid for it! Where do you start? Here are the ways:
Online application
One of the easiest ways of finding out about English teaching gigs abroad is through an online application. All you need is a reliable internet, an email address, a resume and you're ready to apply for teaching jobs online.
Some useful job application links:
teachaway.com

footprintsrecruiting.com

reachtoteachrecruiting.com
Apply online through JobsDB.com, Jobstreet, WorkAbroad.com. You can also tap the TEFL program's resources and see if they can refer you to teaching gigs.
Where to find Teaching Expats in the area
Do you know someone who already taught abroad? Have you tried asking for referrals that lead to other ex-pats in the area? They are also good sources of information because they will be recounting their experiences as an English teacher abroad.
Tips on What to Do During an Interview
In an interview of any kind, particularly job interviews, the focus is always on impressions and how these impressions create an image of you as a person.  As a general rule, an interview is a perfect opportunity to highlight not only your skills but also your eagerness and capability to work with your prospective employer. Therefore,  always be prepared to answer questions as professionally and as smartly as you can.
How do you ace an interview? Follow these reminders:
1. Dress to impress.
Whether it is an online interview via Skype or a face-to-face interview, you're one step ahead if you have dressed well for the occasion. If you are traveling it is always best to pack a few, interchangeable sets of office wardrobe ( slacks, leather shoes, long-sleeved polo shirt and tie, a coat for men, and knee-length skirts and slacks in neutral colors for women, with collared tops and cardigans in neutral shades, or smart, comfortable, charming tops that are neither too sexy nor too dressy for classroom work, all with well-heeled pumps or closed flat shoes. )
2. Come to the interview knowing your answers even before they ask all the questions.
Being prepared means anticipating the questions, and rehearsing your answers beforehand.
Research about the company or academy, and think about what you can contribute to their organization if they decide to hire you.
Don't just highlight your training, experience, or skills. Tell the interviewer exactly what you are going to bring to the table, tell them how you are going to meet their goals.
3. Be punctual.
Respecting time is a sign of professionalism. It means you respect the time allotted to you and you're not wasting time yourself.   To make sure you are on time, set your watch at least 15 minutes early.
4. Don't forget to smile and maintain eye contact. Relax.
Smiling creates a positive atmosphere between the interviewer and you. It is also a sign of confidence on your part, knowing you have the skills they are looking for.
5. Speak clearly in a natural, unhurried pace- in English of course.
This is not the time to practice your American, Canadian, Australian or British accent if you are a Filipino. If you are natural-born in these English-speaking countries then that's fine, all you have to remember is to speak unhurriedly, in clear, well-enunciated sentences. 
It is highly likely that your interviewer is a non-native English speaker especially if you are applying for teaching jobs in Asia. Speak clearly and unhurriedly instead of being glib, aside from throwing all idiomatic expressions with a foreign accent. 
Being glib just might be too risky during the interview, as there's a good chance you might be misunderstood, or worse not understood at all.  Remember that you are already being evaluated on your speaking skills, and demonstrating your eagerness to be understood means you will be effective in making your students understand you.
6. Take time to learn useful phrases in the local tongue.
Greet your interviewer in their language and see how they respond. We all love to be acknowledged. Learning useful phrases in the local language means you are serious in relating to them as an English teacher, even taking the time to learn their language to communicate effectively.
7. Don't forget to ask questions at the end of the interview.
An interview is not a one-way street. You're not the only one being evaluated, this is also a time for you to check if you can be happy with your employer. Feel free to ask questions at the end of the interview you are encouraged to ask questions. Ask anything about the job, what are the expectations, how many students are there in the class,  etc.
The questions you ask are a reflection of your eagerness to work with them. It means you are engaged, interested, and adaptable.
Common Questions Asked and What/ How to answer
To further give you an idea of what questions are asked during the interview, here are the common questions asked, and the answers that give the most positive impression of you.
Find out how you can use some of these to your advantage:
1. Why do you want to be an English teacher?
Sample answer: Teaching is not only a skill I got certified at but also a passion. English can open many doors for students and being part of their journey is something that appeals to me, and makes me feel fulfilled. When my students learn as they should, it means I already achieved my goal.
2. What are your strengths and weaknesses?
Tip: Here you can discuss your strengths and weaknesses briefly. Always turn your weaknesses into strengths by explaining how you addressed a weakness.
For example, one of your strengths is your keen organizational skills. You then discuss the many situations when you were able to demonstrate this skill.
However, this trait easily gives way to a certain inner frustration when something did not go according to plan. You can consider this as your weakness.
We all have weaknesses, and telling the interviewer we are perfect is something that may turn him off. So turn it around, recognize your weakness and you can tell the interviewer that you learned to be patient because you are easily frustrated.
Learning to be patient allowed you to wait till the frustration tides over, and with a clear mind you were able to hold back words and actions you might regret later, and head-on with an alternative action plan.
This is just an example. You can follow this pattern and adjust it to your situation.
3. What problems have you encountered and how did you solve them?
Focus on the solution rather than the problem. Here you can highlight your adaptability and your problem-solving skills.
The following questions are "tell it like it is" questions. As you answer these, bear in mind that your interviewer might be looking for your goal-setting skills, preparation skills, and teamwork.
4. Where do you see yourself in five years?
Sample answer: In five years I will have honed my existing skills, learned new ones, and applied them to this vocation. My goal is always to improve myself daily, working on opportunities as I go along. I see myself where I am self-fulfilled in my career.
5. What's your approach to teaching English?
Sample answer: My cue will always be the student's level of understanding English. Be sure to prepare your lesson materials and how it adapts to your student- they may be pre-school age, primary, high school, or even business persons. The material can be a short anecdote in English, for example, and focus on one aspect of learning the language. You can gauge what to focus on by gauging the student's answers to your pre-evaluation. Allow students to give their examples so they can give you cues on which opportunity to focus on. You can focus on improving comprehension, pronunciation and enunciation, sentence structure.
6. How flexible are you? What is your approach to teaching children? How about adults?
Sample answer: I can adapt to changes if necessary. I believe that the ability to be flexible makes difficult situations easier to handle.
Children are naturally creative beings. It is best to teach them with this in mind, to capture their interest, Lessons can be delivered in creative ways to keep them engaged, which makes learning easier.
Adults tend to remember things that can be useful, particularly if a skill would be very beneficial in their respective jobs or business. Teaching them would require you to identify their purpose for learning English, and how far they would want to go in terms of mastering the language. This will help me tailor lessons according to their needs.
7. How do you feel about working in a team?
I  believe that collaborating with a team works best when trying to reach a goal. The success of one means the success of the whole team as a unit.
8. Why should we hire you? (or some employers turn this question around, like: why should we  NOT  hire you?)
Sample answer: If you're looking for someone who works hard to reach a goal, someone who takes their work seriously, someone who makes sure that students learn lessons according to plan because that's the only way a teacher can be considered effective and efficient, then yes, you should hire me.
Turn this around and insert "not" to answer the question 'why should we not hire you?". For example: If you're not looking for someone who works hard to reach a goal….then you should not hire me.
How to Handle a Demo Teaching Class
Now that you were given the chance to demonstrate your teaching skills, where do you start? How do you prepare for a demo teaching?
What to dress
No matter how informal or formal your classes are, always dress conservatively. With that in mind, the first thing you have to gain is your employer's and your students' trust. Create a professional image by dressing appropriately.
For women, skirts should be knee-length, blouses and tops do not have low necklines,   do wear a pair of tailored pants/slacks and not denim jeans, dresses in neutral tones, and a coat when appropriate. Please do not wear tight-fitting clothes or open-toe sandals to work. Think comfort with style. Last but not the least, your best accessory is your smile. A smile sets the right mood for everyone.
For men, crisp collared shirts and a pair of slacks will do just fine, with leather shoes. Wear a coat when appropriate. Try not to accessorize too much if you like earrings, noserings, rings, and necklaces.  A nice watch will do. Think of the clean style with quiet confidence.
How to Prepare for a Demo Teaching class
1. First, identify who your students are, so you know how to introduce the lesson material.
Are they children? If so, what age group? Finding out the age group of a class will give you a clue on how best to approach them based on their developmental stage.
Pre-school tend to play while learning, it's best to approach the lessons as creatively and as engaging as you can to hold their attention. Are they primary school kids? You can teach while incorporating games into your lessons. This allows them to explore their identities about others, and foster friendships, but most importantly, make them use their group work skills.
Are they adults? If so, find their purpose or reason why they need to learn English and tailor your lessons to meet their needs.
2. Select the material for the day's lesson. Have a well-thought-out lesson plan, and provide a copy for each of your observers during the demo lesson.
You can explain briefly why you made the children do the activity to the observers, while the children are busy doing an activity. This way, you show your observers your lesson flows according to plan.
3. What materials to prepare? – discuss teaching materials as effective learning aids, provide learner progress.
Never assume the school will provide materials for you. Have your visual aids – posters, crayons, markers, paper, or a print-out of an anecdote for your English lesson. Make sure your class is interactive by knowing their names,  asking questions, and engaging your class in the lesson activity. Keep in mind that while you are actually in a demo class, your goal is for the class to learn your lesson.
How to Haggle for Salary Payment
1. Focus on qualifications, and number of work hours
The more qualified you are, the more you should be compensated for it. However, some schools have a salary scale as in the case of public school systems that move teachers up the salary scale for each year of service.
If you are going to work in language institutes or private academies, and you think the salary offer is not up to par with the standard, or as a Filipino, you have the hunch that the employer is not seeing you as a native speaker, then proceed to explain the first thing I discussed in this e-book. Filipinos are born and raised speaking and thinking in English, which makes English, one of our primary languages.
2. Focus on salary in terms of cost of living, and your personal needs. Research on that particular country's living costs to determine if you can sustain yourself on a particular salary offer.
How to Design Your CV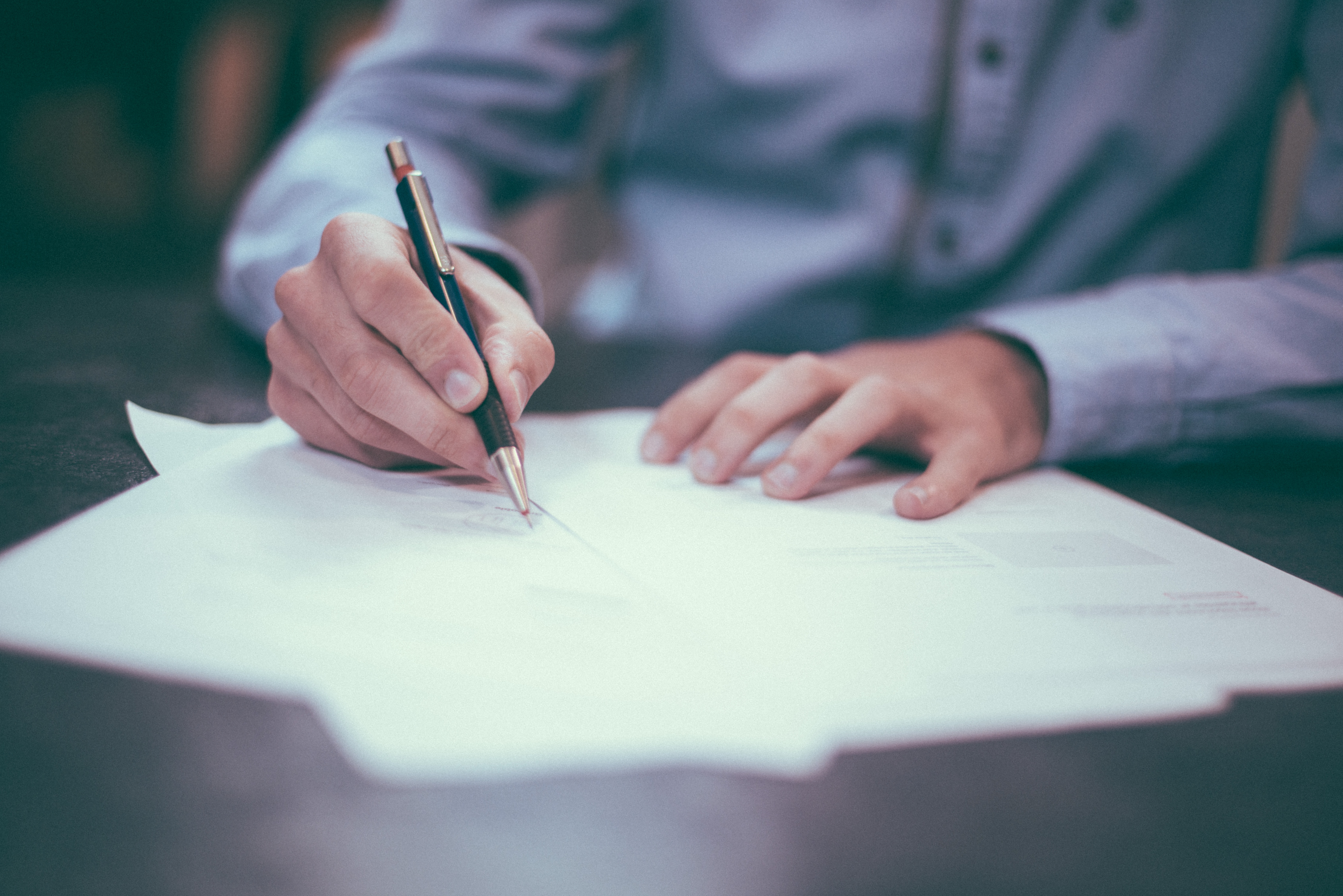 What to include in your resume to get noticed:
Show what you can do
List your qualifications like degree, grade average, and teaching experience in a way that it's easy for the employer to know that you don't need a lot of time to assimilate your duties as the new teacher.
Verifiable
Be prepared with your documents, awards if any, and training certificates like the TEFL, which gives you an edge over other applicants who don't have TEFL certification. Having one means you have the necessary skills and training to teach English as a second language. Though not required in other countries, it gives you an edge.
Clear, segmented sections that are not overloaded with information
If you have several pieces of training and experiences, select the best of them and present them in a clear, concise, easy-to-read manner. What you didn't include in the resume you can briefly discuss during your interview.
Include related work experience and qualifications
If you are a newbie teacher, don't fret. Include all the opportunities in your school and community where you trained a class, a group of people, lectured or presented a report where the audience needed to interact. All of these experiences show the employer how you are in front of a class and how you facilitate a class.
A resume should serve as a preview of what you can do, not just a summary of what you already achieved. End a resume with a summary of skills that you can bring to the table once you're hired. A good first impression must have a strong ending.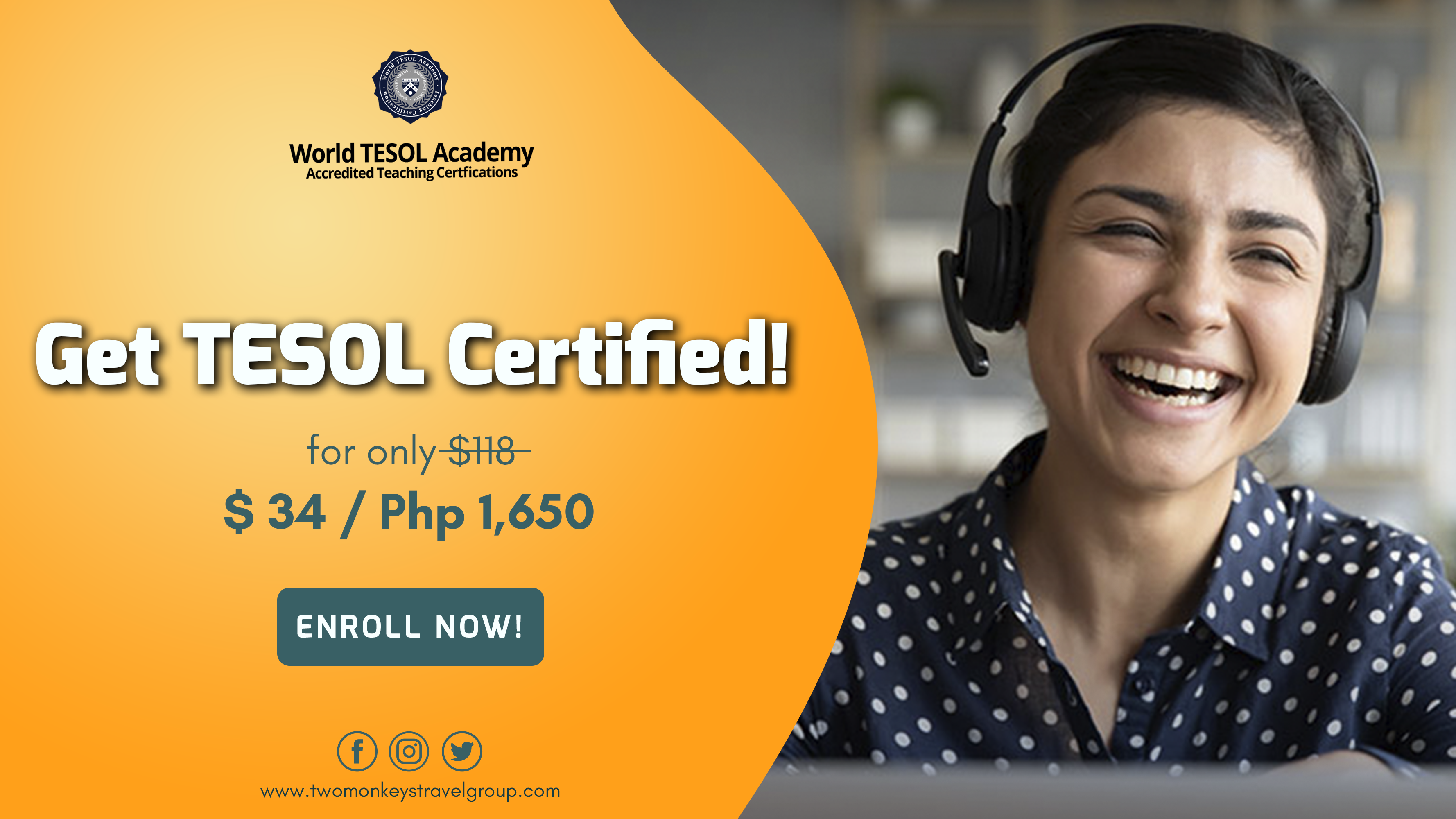 We have also partnered with World Tesol Academy to provide an 
online TESOL certification course
for the lowest price you will find anywhere – $34 USD! We recognised how badly affected many people around the world have been by the Covid / Coronavirus situation. So, we spent a lot of time discussing with this great company how they could come up with an affordable solution to help people afford the opportunities that an online TEFL / TESOL certification can bring.

Are you on Pinterest? Pin these!