Valid ID in the Philippines – Guide on How to get a UMID Card
UMID – Unified Multi-Purpose ID is a union of SSS (Social Security System), GSIS (Government Service Insurance System, PhilHealth, and PAG-IBIG or HDMF (Home Development Mutual Fund.)
The UMID Card is one of the most accepted Valid IDs in the Philippines as it has high-security features plus you can get it personally from SSS or GSIS. Some may have ATM features that will allow you to withdraw cash.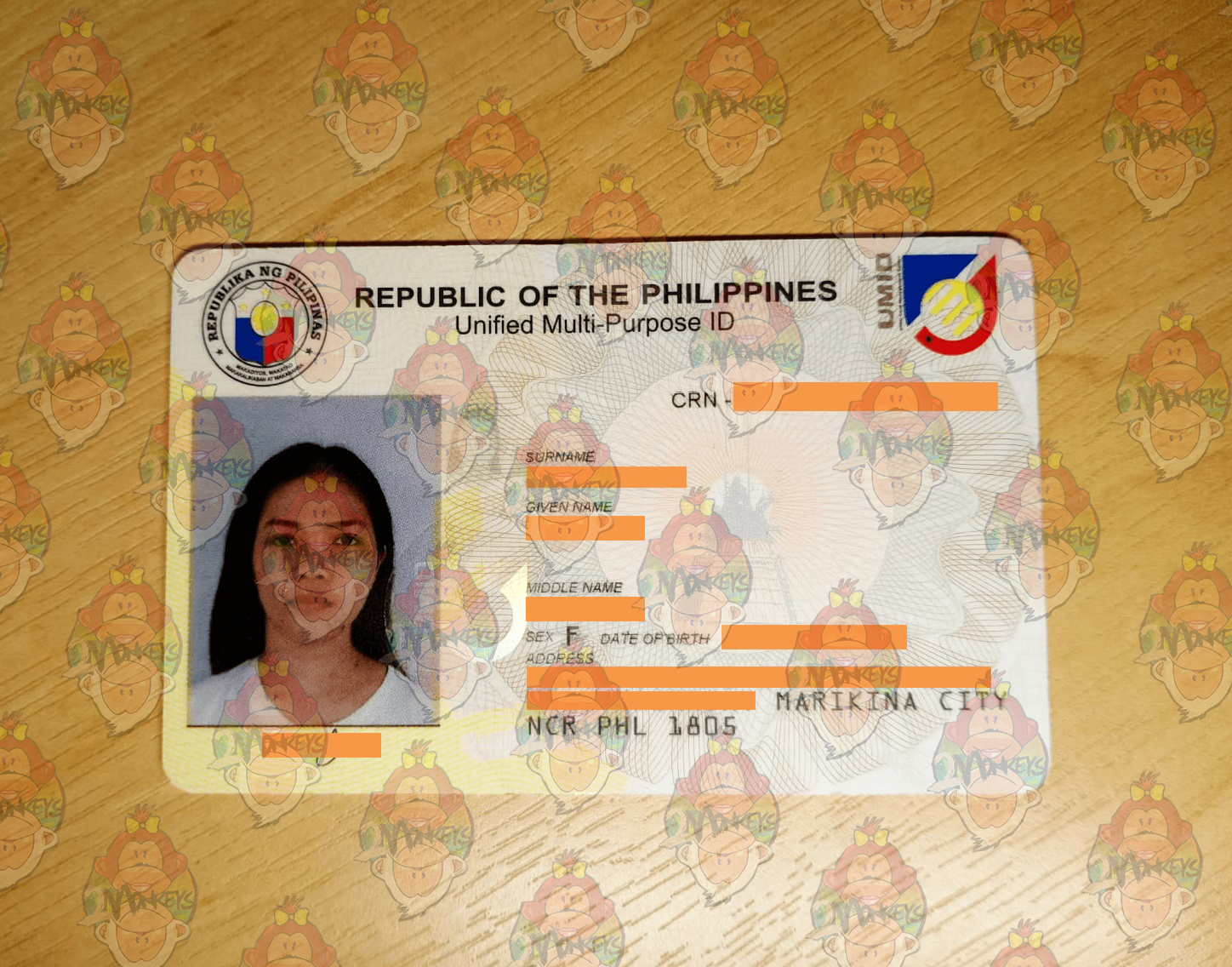 Getting a UMID card is quite easy as long as you have a membership in SSS, GSIS or Philhealth and at least one contribution. The most popular one is getting it at the SSS branches with capturing sites. If you want to register; here is our guide in SSS Registration and Philheatlh registration.
Importante talaga ang valid ID, so kuha na kayo ng UMID Card since pwede ito gamitin for your Passport Application. Here's how to get a UMID Card.
UMID Identification Requirements
To be presented at the branch:
Primary ID
Only one of the following:
SSS Id (old)
Alien Certificate of Registration
Driver's License
Firearm Registration
License to Own and Possess Firearms
National Bureau of Investigation (NBI) Clearance
Passport
Permit to Carry Firearms Outside of Residence
Postal ID
Seaman's Book
Voter's ID CArd
Secondary ID or documents:
Any other 2 ID documents or cards not mentioned above. One should have a photo of you and your signature. So you can have a Company ID and Barangay clearance, for example.
UMID Additional Requirements
You must submit the original:
Old ID
If you have an old one and want it to be replaced, submit:
Old SSS ID or UMID card
Proof of Payment
Lost ID
If you lost your UMID card, then submit:
Affidavit of Loss (Duly-notarized)
Proof of Payment
Non-receipt of UMID Card
If you previously applied for a UMID Card, however, you haven't received it (not delivered to you or you haven't claimed it), then submit:
Affidavit of Non-receipt (Duly notarized)
Notice or Email from IMD (Identity Management Department) that the courier lost or was not able to deliver your UMID card
Proof of Payment
Other reasons not stated here
The replacement fee is Php 200.00.
UMID Card Application at SSS
1. Download and Print the UMID Card Application Form.
2. Fill up the form properly.
Avoid erasures
Put check marks on your answers
Write "N/A" if not applicable
Write height centimeters and weight in kilograms
Place the distinguishing figures on your face
If you want to use the card as an ATM rather than a regular UMID card, please fill the details.
3. Before going to the SSS branch,
It is recommended to wear the following:
Collared Shirt or Blouse (for picture taking)
The following are those you should not wear:
Bandages or Accessories in the face (for picture taking)
Sleeveless
Eyeglasses (during picture taking)
Colored Contact Lenses
Metal Piercings on face
Headgear
4. Go to the SSS Branch near you with a capturing site. Bring your ID/s and additional requirement if applicable.
UMID ID for first-time applicants is free, however, you need to pay Php 200.00 if you want a replacement.
5. Wait for your turn. Get your photo, fingerprints, and signature taken by the SSS Personnel. Get your acknowledgment stub from the SSS personnel. Don't lose this as it will serve as your claiming stub too. You can also take a picture of it just in case.
6. Come back after 30 days of capture to the SSS Branch if you chose to pick it up. If you have it delivered, then you may have to wait for an additional 2 weeks if you are in NCR or an additional 4 weeks for other provinces. If you chose the ATM option, then claim it at the bank. Please claim it within 5 years or else it would be shredded or destroyed.
SSS Branches to get a UMID card
Here are the SSS Branches where you can get your picture and biometrics taken:
SSS Branches Abroad Where you can get a UMID card 
You can have your UMID card issued abroad, here are the countries that have UMID Enrollment and capture sites. Please proceed to the consulates or embassies in:
Bahrain
Brunei
Hong Kong
Kuwait
Macau
Doha, Qatar
Jeddah, Saudi Arabia
Riyadh, Saudi Arabia
Singapore
Taipei, Taiwan
Abu-Dhabi, UAE
Dubai, United Arab Emirates
Rome, Italy
Milan, Italy
London
San Francisco, California
UMID Card Application at GSIS
This is only applicable for government employees.
1. Download and Print the UMID Card Application. Fill-up the form.
2. Go to any GSIS Branch (Union Bank or Land Bank if you want an ID/ATM) and bring two valid IDs as well as the filled up form.
3. When it is your turn, get your picture, fingerprints, and signature taken.
4. Wait for the text indicating where and when to get your UMID.
5. Bring a valid ID to Claim your UMID Card.
How to Activate The UMID Card
1. Upon the receipt of your UMID, go to any G-W@PS (GSIS Wireless Activated Processing System) at GSIS offices, government offices, capitol city hall or Robinsons Malls.
2. Place the eCard or Card on the card reader.
3. Touch the screen to select any pre-registered finger.
4. Put your selected finger to the scanner lightly to activate your UMID .
Getting a UMID Card is quite easy, though you need to go early in the branch in case there are a lot of people that want to get their data taken for UMID too. Please be reminded that the cards do not have your SS or GSIS number but rather a Common Reference Number. So don't lose a copy of your number or register at SSS Online.
UMID also is one of the Valid IDs in the Philippines, so it is definitely advisable to have one ASAP. However, if you don't have contributions or aren't employed, then having a Postal ID or a Philippine Passport would be great for the validation of your identity. Should you want more how-to guides, please check our blogs.

Are you on Pinterest? Pin these!