How to Change Flights or Get Refunds on Emirates Airline [Step by Step Guide]
Emirates, a UAE-based international airline, recently changed their schedules to comply with what is mostly asked by other countries and to keep everyone safe.  If you ever booked a flight with them, here's a Step by Step Guide on How to Change Flights or Get Refunds on Emirates.
If you have booked a flight with Emirates and is affected – your trip is canceled, or you want to change your dates. Then read our guide so that you know how to get a refund or to rebook your flight. Currently, change fees are waived, and you can quickly get a refund. If you want to push through, don't worry as Emirates is disinfecting their aircraft regularly.
Suspended Flights
As per the Emirates website, here are flights that are suspended as of March 12, 2020:
All flights to or from:
Emirates Special Flights
From March 12-15, there are special flights to return travelers that were contained due to the COVID Outbreak.
Rights of the Passengers
Rebook  on or before March 31, 2020, for fee waivers
Rebook or reroute is permitted until June 30, 2020
Travel Vouchers for ticket
Refund for ticket
Other Emirates Flights
Those who have tickets to travel until May 31, 2020
Rebooking and rerouting is permitted until June 30, 2020
Pay difference may be paid
Travel Vouchers for ticket
Refund for ticket
Fees are waived for bookings made on or before March 31, 2020
Where to Rebook, Cancel or Get a Refund?
Step-by-Step Guide on Changing your Flight with Emirates
STEP 1: Visit the Emirates Website.
STEP 2: Click "Manage booking / Check in." Enter your last name and booking reference and click "Manage Booking."
STEP 3: Choose the "Change my Booking" button.
STEP 4: Select new flights.
STEP 5: Pay the flight differences.
STEP 6: Get your new itinerary.
If you find it hard to change your flights online, you can call an Emirates office to help you with rescheduling your flights.
Step-by-Step Guide on Getting a Refund for your flights with Emirates
This applies to those passengers who have booked a flight directly with Emirates and not a travel agent. Please note, your booking will be canceled once you submit.
STEP 1: Prepare your flight details.
STEP 2: Go to the request a refund form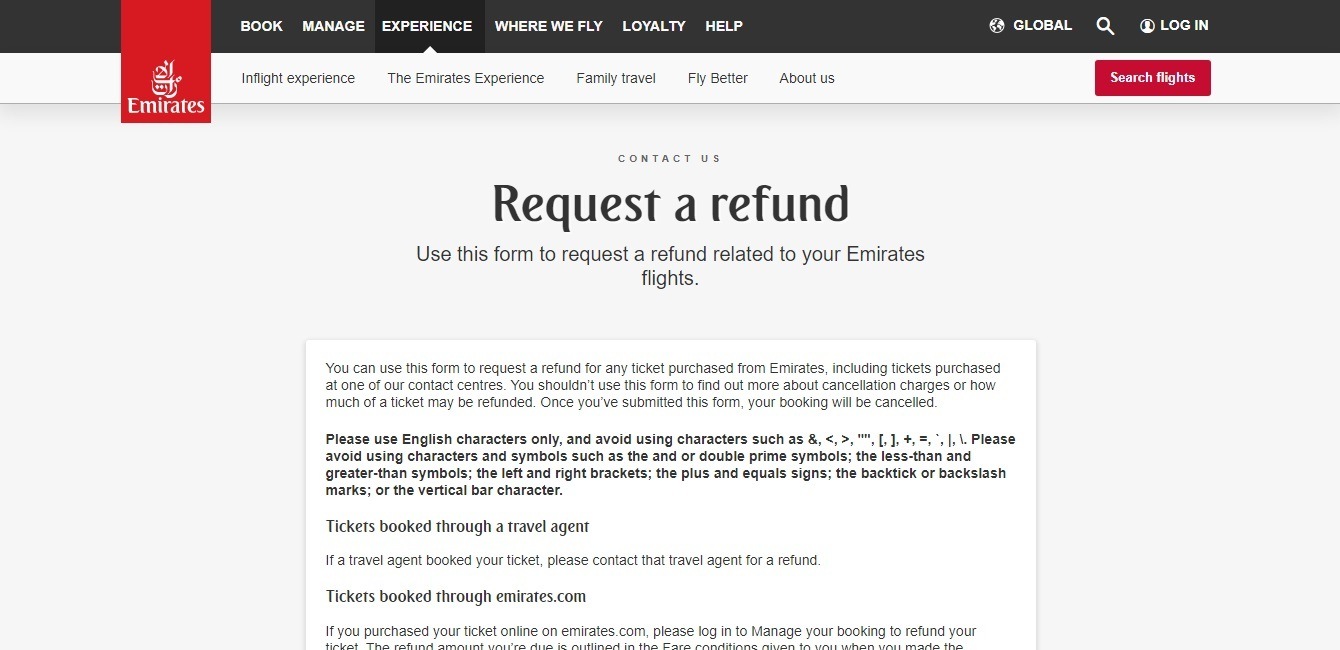 STEP 3: Provide the details asked. In the comment, type the reason for cancellation. If it's due to the coronavirus outbreak, put at the top of the comment "Refund request due to Coronavirus".
STEP 4: Review what you have written. Read the terms and conditions and check the boxes. Click "Submit."
STEP 5: Wait for the Refund to be credited back in your account.
Contact and Emirates Offices
You can check the list of the offices of Emirates through this link.
Contact Center in the Philippines: +63277926045 – Available 24/7 except on Holidays
Ticket Office – Manila
Address: Senator Gil Puyat Ave. corner Makati Avenue, 18th Floor Pacific Star Building, 1200
Office Hours: Monday – Saturday, 8:30 AM – 5:30 PM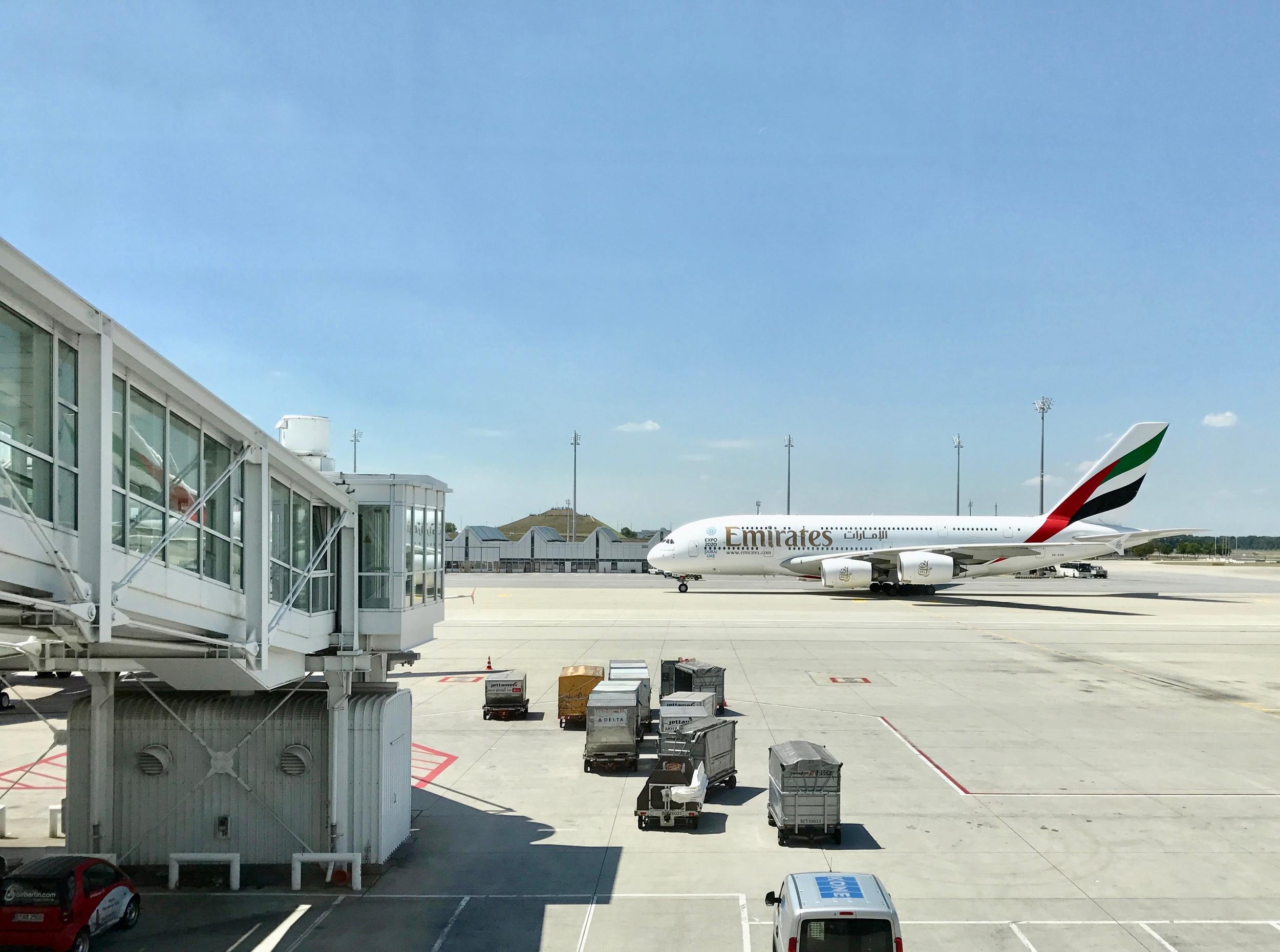 It's annoying that we're forced to change our plans. But "better safe than sorry" and "prevention is better than cure." Young ones may have a great immune system, but think of the kids and the oldies we meet when we go home, they're too fragile. So I hope we at least stay home, go Netflix and Chill, and always wash your hands!

Are you on Pinterest? Pin these!

About the Writer
Hey, I'm Lyza! I once was a person who just imagined going to places "one day" but decided to pursue my dreams. My first travel abroad was in Japan, solo, last 2018, and fell in love with the journey since. I'm aiming to visit 10 countries before turning 30 and 2 new places in the Philippines every year. Besides traveling, I love organizing trips, photography, reading, and making new friends. Follow my adventures through my Instagram.