How Can Digital Nomads Benefit From Knowing the Language
Do you ever wonder if there's more to reap from your travels by learning the language of the place you're visiting?
As a digital nomad, you strive to liberate yourself from the shackles of the typical 9-5 desk job to live wherever you like, whenever you like. Yet, you also find yourself shackled to a dependency on the English language.
This might just be the right time to discover everything you're missing out on by refusing to learn a new language. 
Is Learning the Language Easier Said Than Done?
Learning a brand new language can be tough. It's no walk in the park — it takes discipline and drive.
Most people don't just pick up a new language for no reason. Luckily, you have a reason in the form of your travels. You're not learning a new language just for kicks. You're doing it to improve your life as a digital nomad. 
A specific life-altering purpose underlies this endeavor and it will go a long way in pushing you to accomplish something you never thought possible.
What Are The Right Tools To Utilize?
The first step to learning a new language is simply a matter of finding and utilizing the right tools. Incidentally, we're living in a time where the best tools are already at your disposal.
Online language learning has seen a boom in recent years, much in the way that working remotely has. Like everything these days, some of the best online language programs are available in the palm of your hands. 
Whether it's one-on-one tutoring (where students from around the world regularly flock to master everything from advanced English to biology) or addictive gamified apps, there are plenty of ways for you to start picking up a language online.  
What are The Best Languages to Learn for Travel?
Naturally, the best languages to learn are the ones that are used most readily throughout the world. For instance, Spanish is useful in many parts of the world as opposed to more niche languages that are only spoken in one country. 
But if you've got a specific country already in mind — then go for it. It's all about learning the language that serves you.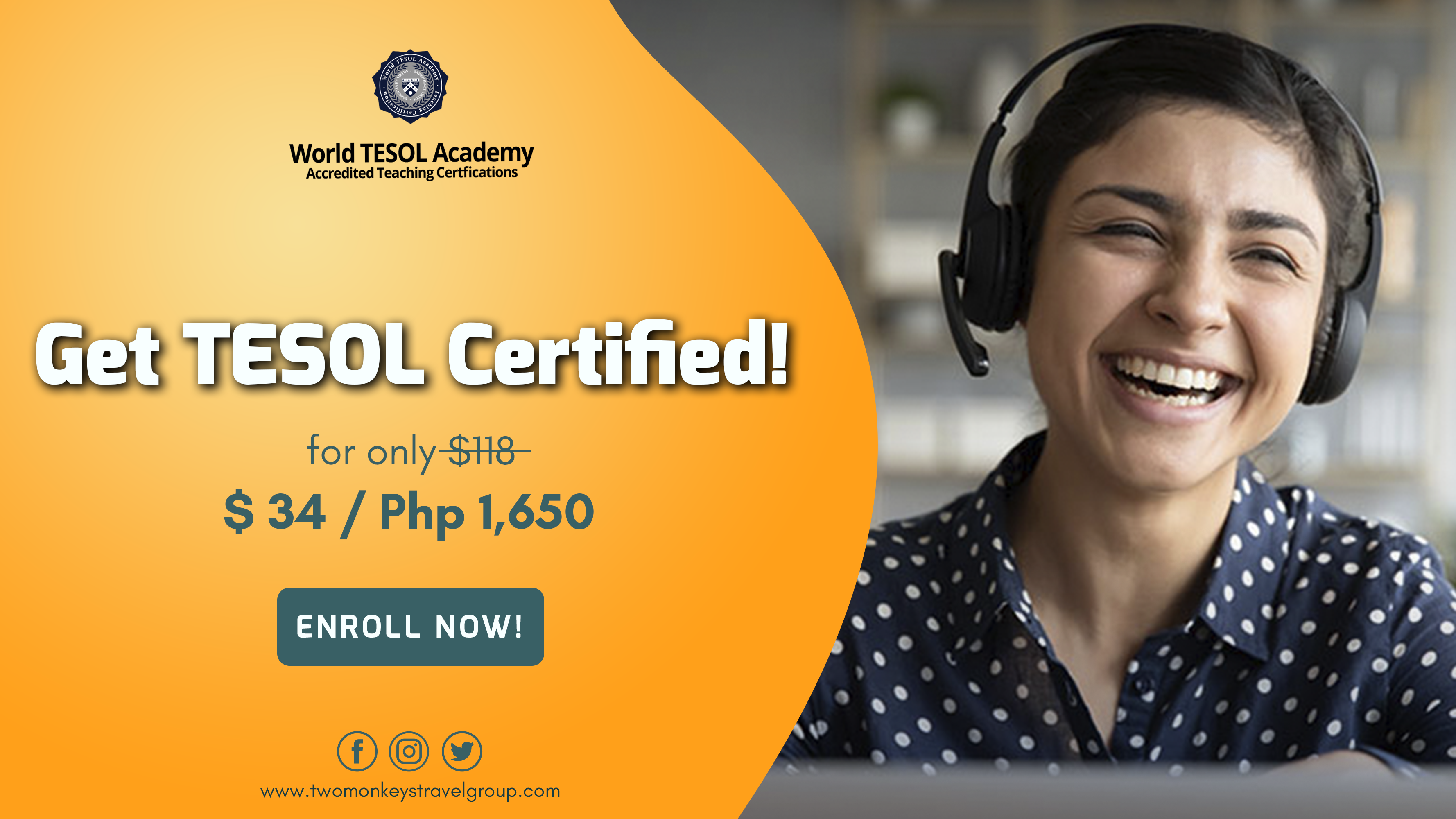 We have also partnered with World Tesol Academy to provide an 
online TESOL certification course
for the lowest price you will find anywhere – $34 USD! We recognised how badly affected many people around the world have been by the Covid / Coronavirus situation. So, we spent a lot of time discussing with this great company how they could come up with an affordable solution to help people afford the opportunities that an online TEFL / TESOL certification can bring.
5 Benefits of Knowing the Language
By now you've got a fairly broad idea of how big of an undertaking this will be. But I've yet to outline why you ought to take it on in the first place.
So, let's get on with it!
1. Immerse Yourself in The World Around You
Being a digital nomad means venturing out of your comfort zone and exploring the depths of the unknown. It means adapting to a new environment and thriving despite how different it is. 
But are you truly fulfilling these ambitions if you're not making the effort to learn the language of the land? 
There's no better way to explore your new surroundings than truly immersing yourself in everything around you. To do that, you've got to attempt to speak the language, to live as the locals do — otherwise you're no better than a tourist (no offense, tourists). 
2. Begin to Make Friends
Keeping in line with my point about immersing yourself, you'll also want to try and befriend people. The best way to familiarize yourself with new surroundings is to get to know the people who inhabit it. They're the key to what truly lies beneath the veneer of tourism. 
It's also worth mentioning that loneliness can prove to be a major factor in the lives of expats. Unless you're content strictly communicating with friends and family back home, you may find yourself feeling pretty lonely while living abroad.   
So, go out and meet some new people!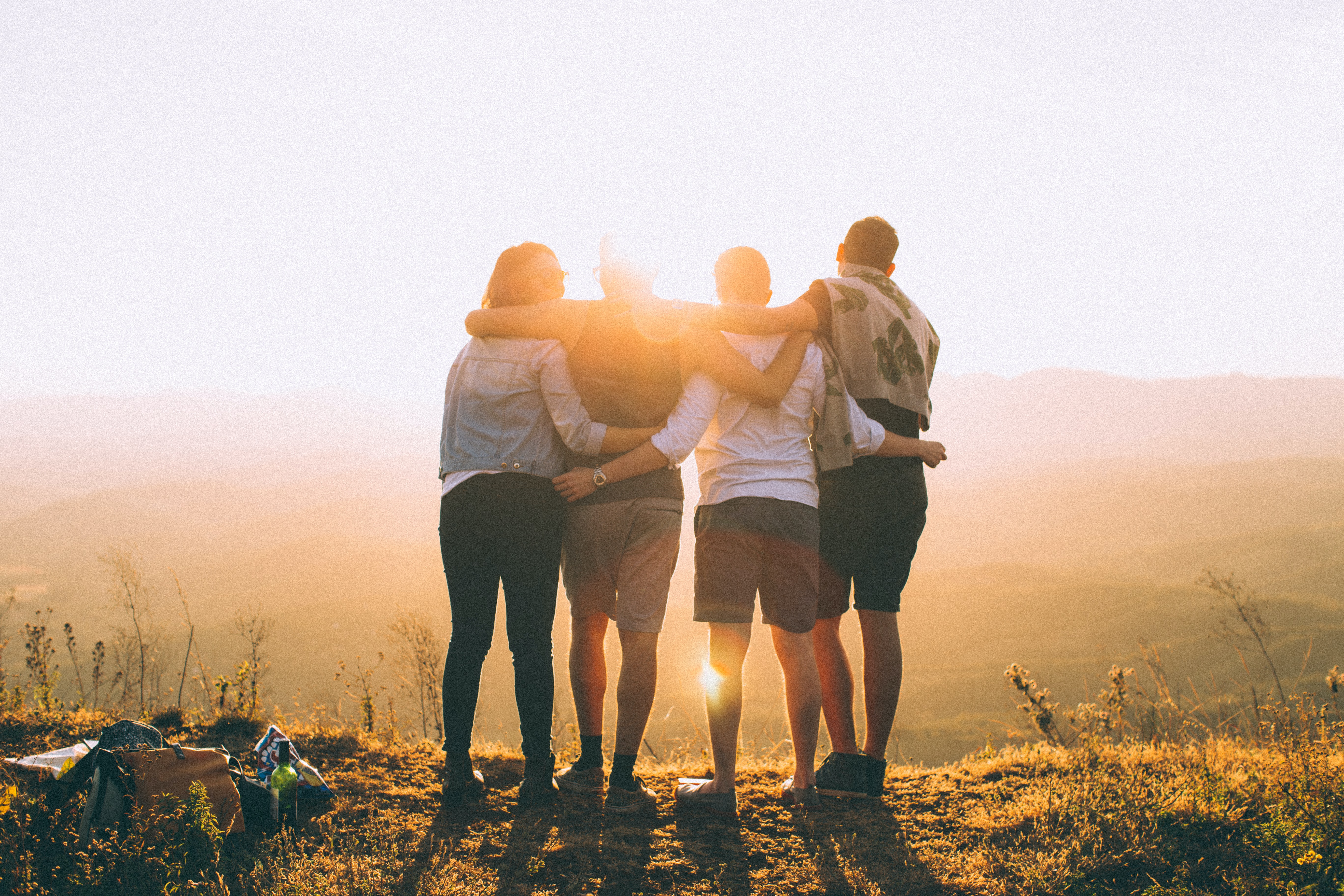 3. Become a Better English Teacher
Among the many avenues you have to produce income, teaching English is often the first choice for most people seeking work abroad. If you're a purist you might dismiss this idea, as it doesn't necessarily adhere to the notion of being a digital nomad, but it's still well worth your consideration.
Unless, of course, you realize teaching English online is just as viable!
How much can you make teaching English online? Online English teachers can make anywhere from USD 10-40 per hour. You'll no doubt be able to learn a fairly decent living depending on your experience and level of proficiency. 
Whichever way you choose to slice it, teaching English is undoubtedly a great way to make money. 
By taking the time to learn a new language yourself, you just might find that you'll relate to your students a lot better. It means that you'll be familiar with the process and can utilize your own personal experiences to improve your teaching. 
4. Open Yourself Up to More Career Opportunities
There are other opportunities available if you're not one to dive into the prospects of adventure teaching or online tutoring. Regardless of where you are, you'll always be able to look for meaningful remote work.
But you never know when you'll find yourself in a pinch, and it's always good to open yourself up to as many opportunities as possible. As a digital nomad, you know all too well the fleeting nature of remote work. 
Knowing a second (or third, or fourth) language can do wonders as far as improving your ability to land a great job. It's never a bad thing to be prepared for the worst.  
5. Give Yourself The Ultimate Keepsake to Remember Your Travels
There's no souvenir or memento to remind yourself of the travels you've been on quite like learning the language. That's something you can take with you wherever you go. It's the ultimate keepsake to commemorate an exciting and fulfilling part of your life. 
Conclusion 
A digital nomad's most prized quality is adaptability. Not everyone can live their life as a digital nomad, if that were the case everyone would do it. There's something about this particular lifestyle that requires a great deal of resilience on the part of those looking to walk the walk. 
Learning a new language in the face of all the uncertainty that comes with being a digital nomad is one major step in overcoming the adversity of taking your life into your own hands! 

Are you on Pinterest? Pin these!