Luxury Desert Camping with Sahara Experience, Morocco #MuchMorocco
Described as 'the best way to experience Morroco, Sahara Experience offered an eco-tourism retreat deep in the dunes of the Sahara, away from the distractions of daily life in the city and immersed in the traditional customs of the nomadic tribes that live here, with a little extra luxury! With many options to combine and create the perfect experience, guests will no doubt return with life-long memories of seeing glorious sunsets from the back of a camel, feeling rested and relaxed by the simple, quiet life of the desert.
From Agdez, we rode another 200 km by bike on twisting, curving roads, through Zagora and onwards to Mhamid, also known as the end of the world, where the road ends, and the desert begins. From here, we traveled by 4×4 into the desert with Sahara Experience, to spend the night in a luxury desert camp and even ride camels through the stunning dunes at sunset.
You can check details and latest rates thru their website. Don't just take our word for it though, check out their reviews on TripAdvisor.
ACCOMMODATION
Part of a collection of about ten tall and wide, white canvas tents nestled in a slight dug-out oblong in the Erg Chagaga desert. We were amazed to find once we stepped inside that we had all the necessary comforts of a hotel! Part of the inside space is a sectioned-off bathroom with fully-functioning toilet, sink and shower with hot, salty, desert water, and once we were nice and clean, we climbed into the huge bed covered in soft, warm sheets and blankets. One of the best things about sleeping in the desert is the peace and quietness of having no neighbors or roads nearby to disturb your sleep; we spent the most comfortable night in complete silence!
Sahara Experience has several camps with varying levels of luxury (ours was a luxury!), so you can choose which venture into the desert suits you best, depending on your preferences, by viewing images of each camp on their website.
Related Article: Best Luxury Hotels in Morocco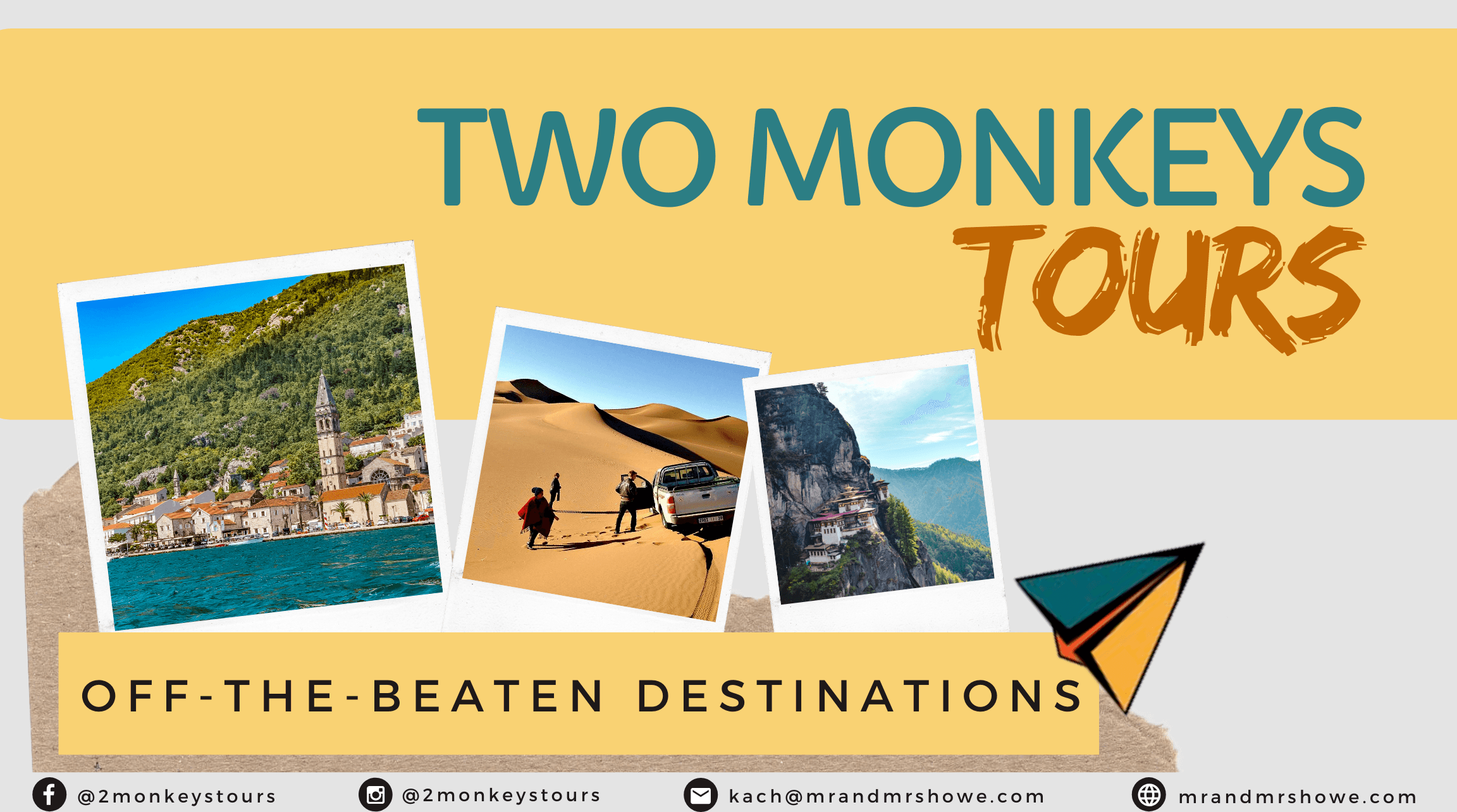 AREA GUIDE
Being stranded in the desert, we can't offer too many suggestions of places to visit.
The main draw here is looking into the distance and seeing no end to the rising and falling dunes and the gradually changing color of the sand as the sun sets beyond them. It was during this time that we had one of a unique experiences of our trip, camel riding! Once we managed to get on (it was quite a challenge), being led through the dunes by these fascination and hilarious creatures was so much fun, especially watching others nearly fall off as the camel decides to have a break and sit-down!
The next activity was a slightly faster pace but so much fun. We went sandboarding down the dunes close to camp and luckily, survived unhurt! Unfortunately, this is not included in the 'off-road experience' but can be organized separately with Sahara Experience.
The desert camps are also home to many goats, so animal lovers (like us) will be overjoyed to cuddle the cute, fluffy baby goats that roam around freely, shame we couldn't bring one home.
TIPS
Being very exposed and often windy, it's a really good idea to take scarves or shawls and sunglasses with you to wrap around your head to protect from the hot sun as well as sand blowing in your face and eyes.
While the camels are lovely creatures, they can also be home to many fleas and insects so make sure to wear long layers (old clothes that you don't mind smelling of a camel!) and protect yourself with insect repellent.
AMENITIES
This part of our trip was provided by Sahara Experience and is called Morocco 4×4 Tour, "Off-Road Experience" lasting two days. The following is included in the price of 95euros; note that you must be a minimum of two people for this adventure:
One camel per person,
travel with a jeep,
overnight accommodation in tents,
lunch, dinner, and breakfast.
Sahara Experience offers many combinations of journeys through the desert, beginning either in Marrakech, M'Hadid, Fes, Agadir, and Ouarzazate, for a duration of 2 to 7 days depending on the activities you want to experience.
Check out some of the cool and cheap tours you could do in Marrakech, Fes, Agadir, and Ouarzazate.
FOOD
The culinary part of our desert experience began with lunch in M'Hadid with our driver, which was many steaming plates of tempting rice and meats marinated in flavorsome sauces and plenty of bread.
Being in the middle of the desert doesn't have to mean any luxury at all, in fact, we were so surprised to find that our meals were prepared with much care and precision, like our gorgeous desert of sesame –topped chocolate cake framed by slices of apple pie, fruit and even rose petals!
Our breakfast area with Sahara Experience was a welcoming scattering of large cushions arranged around little round tables lit by candles until the sun had fully risen.
PEOPLE
Throughout our adventure around South Morocco, we have experienced outstanding hospitality and friendliness, which was more likely experienced in our two day Sahara Experience. Added factors are the enthusiasm and an obvious picture of their love for working in such unique surroundings and welcoming their visitors in which we appreciate the most.
Note: This is a sponsored Luxury Desert Camping trip with Sahara Experience and Much Morocco! Thank you to everyone we met who helped to make this such a special experience.
Are you on Pinterest? Pin these!