15 Places to go in South Morocco that you must not miss! #MuchMorocco
Surfing spots, check! Mountains, check! Rivers, check! Canyons, check! Farms, check! Beach, check! Luxury properties, check! Desert, check! Seems like they have everything here in Morocco! Marrakech is undoubtedly on the bucket list of anyone with the travel bug, for its notorious sense of chaos, overwhelming colors, smells, and sounds in stark contrast to the tranquility found within the walls of the city's atmospheric luxury palaces and riads. Once exhausted from the many streets of the medinas and scrubbed clean in the hammam there are a million more experiences waiting outside of the city.
The best way to travel through Morocco is independent, using the country's vast network of amazing roads. Driving in Morroco is pretty safe and from our own experience, driving standards were high and we saw very little of the dangerous driving that you might normally associate with Africa. On our ten-day adventure in Morocco, we traveled through the Draa Valley by motorbike with Palm Road, then rented a 4X4 Mitsubishi Pajero from Safasud Cars for a road trip along the Atlantic Coast to Essaouira.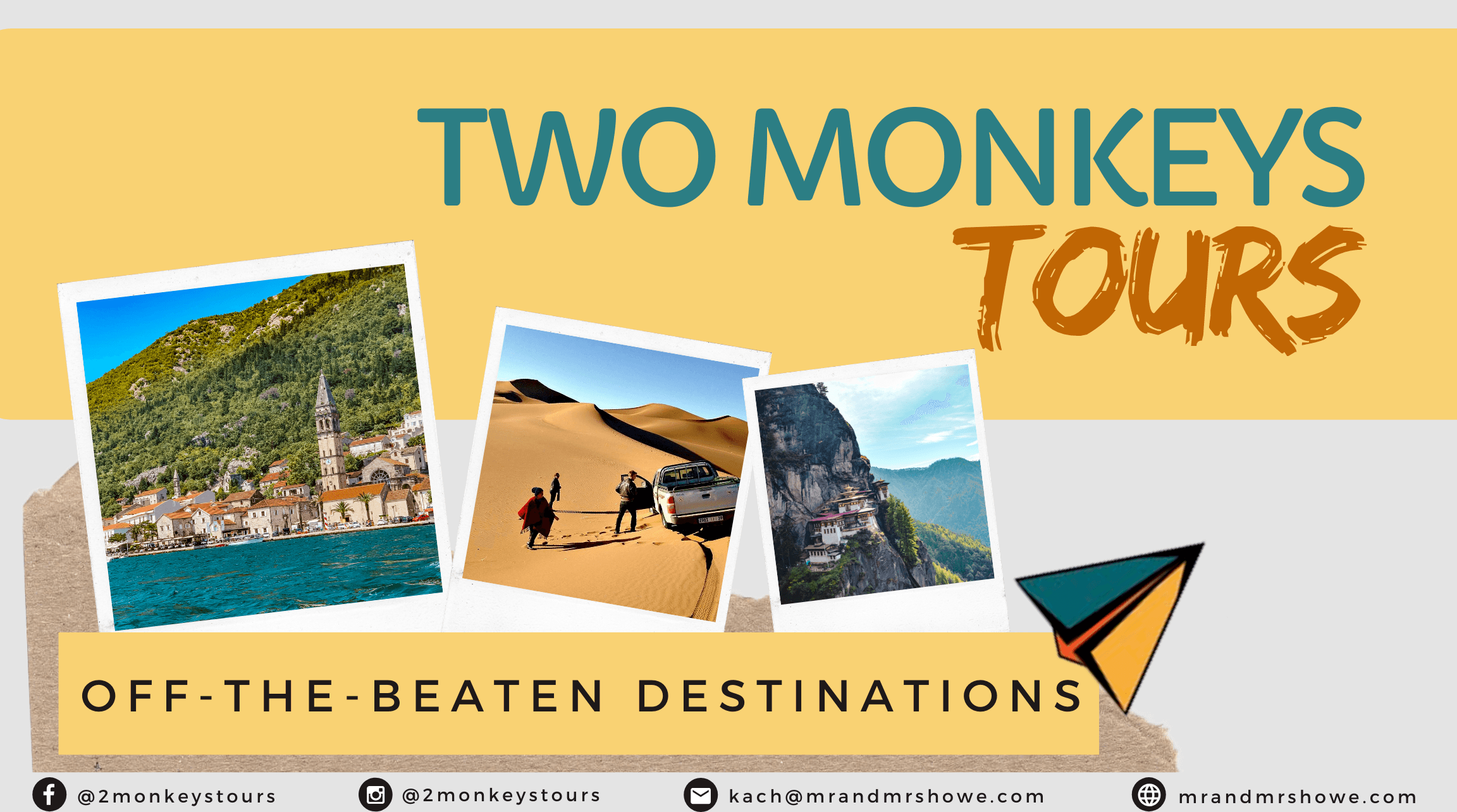 We were so lucky to spend 11 days exploring Marrakech and South Morocco with MuchMorocco as our guides and here's our pick of the 15 highlights you shouldn't miss!
15 Places to go in South Morocco – Photo – Bryce Edwards
Known as a cool, blooming, and colorful retreat from the stifling heat of the cities, this valley is home to a variety of plant life and cultivation due to its comfortable temperatures and location in the shade of the Atlas Mountains. Spring is when the valley really comes alive, offering beautiful treks through wildflowers and almond and cherry orchards. Only 45 minutes by car south of Marrakech, it's so easy to escape for a couple of days and learn about nature and the produce of the valley. Here are some suggestions of what you can do:
Dar Taliba: a girl's secondary school specializing in botany and research on indigenous herbs and their properties. Run by a local NGO the school offers education to students from remote villages and tourists can support by visiting and sampling refreshing herbal teas between 3 and 5 pm Monday to Thursday and Saturday for a donation between Dh250 and 500.
La Cle des Huiles: a mecca for olive enthusiasts, this eco-museum is housed in a farmhouse where you can learn all about the olive-oil making process with many tastings on offer. Also on site is a restaurant, accommodation, and a pool hidden in the olive grove.
Safronerie: Visitors to this saffron farm in early to mid-November between 4 and 5 am can witness the harvest of the saffron flower, with an option to buy this gold dust at Dh13 per gram.
Suggested Tour: Ourika Valley & Atlas Mountains Day Tour
2. Ouirgane Valley
Another 45 minutes south brings you higher into the Atlas Mountains to the Toubkal National Park and the quaint Berber Village of Ouirgane. At 1000 meters travelers here will be rewarded with a quieter setting for great treks and mountain-biking excursions along the river Nafis and up into the mountains to see the variety of birdlife that reside here.
Berber Markets: Asni on Saturdays is 15kms away, Talat n' Yacoub on Wednesdays is 35kms away and Ouirgane itself on Thursdays.
Tinmal Mosque: nice to wander to slowly in the morning enjoying incredible views along the way.
Activities: Walking, mule, and horseback treks
Suggested Tour: 3-Day Valley Trek Comfort Tour
40 kilometers from Marrakech is a man-made lake, originally built to provide electricity to the city and surrounding areas and also as irrigation for the fields of Haouz roughly 80 years ago, it is now popular with locals and tourists alike to swim, sunbathe and partake in the many available activities. Although not originally a natural feature the lake blends beautifully with the stunning landscapes around it. Recommended activities are:
Activities on the lake: jet-skiing, kayaking, water-skiing, wake-boarding, pedal-boating, and fishing
On land: quad biking, walking, mountain-biking, horse-riding
Above ground: microlight flights, either as a passenger or pilot!
Suggested Tour: Lalla Takerkoust Lake Quad Bike Experience
15 Places to go in South Morocco – Photo: Britrob
This pass through the High Atlas Mountains sits at 2,260 meters above sea level (the highest in Morocco) and travelers can find it by taking the Route Nationale 9 towards Ouarzazate from Marrakech. The best time to make this journey is in winter with the possibility of adding snow-capped peaks to the already remarkable views, but take note that this is a very winding pass so take lots of breaks to enjoy the scenery and avoid car sickness.
15 Places to go in South Morocco – Photo: Singa Hitam
The lushest section of this valley is the 95 km stretch between Agdez and Zagora in which the most oases can be found emerging from the desert. This drive can be done in about 4 hours, but those with more time should take the Circuits Touristiques which take you directly through the vibrant scenery.
Places to visit in the valley:
Zagora: a trading post and meeting place, this lonely spot often hosts lively festivals and a regional souk on Wednesday and Sunday.
Tamegroute: a place of pilgrimage home to a Quranic school and also a library of ancient illuminated texts.
Kasbah Timidarte: One of the finest examples dating from the 17th century, now open as a guest house.
Suggested Tour: Zagora and the Draa Valley Tour From Ouarzazate
15 Places to go in South Morocco – Photo: Dimitry B.
Merzouga and Hassi Labied are two villages shadowed by dunes that rise dramatically above them, Erg Chebbi. The legend goes that these dunes bury a wealthy family who refused to shelter a poor woman and her son as a punishment from God, now they are the dream destination of visitors seeking a once-in-a-lifetime desert experience. A paved road from Ouarzazate gives access to the edge of the dunes, where many tour companies offer journeys by 4WD and of course by camelback.
Suggested Tour: Marrakech to Merzouga 3-Day Desert Safari
15 Places to go in South Morocco – Photo: Singa Hitam
If timed correctly, tourists will arrive at this orange limestone ravine early in the morning in time to see the sun's golden glow light up the gorge and the crystal-clear river below. The deepest points of the fault reach 300 meters with a narrow pass for trekkers to follow. Traveling from Tinerhir you will pass through green palm groves and Berber villages for 15km before reaching this magnificent site. 18km on the other side will bring you to another Berber village called Tamtattouche and 95km further is Immilchil.
15 Places to go in South Morocco – Photo: Singa Hitam
The best way to reach this spectacle of nature is by rented 4WD, following the N10 route and traveling 110kms south through El Kelaa and Boumalne Dades in the valley of roses. Once in the gorge (spring is the best time), you will find gardens of palms, walnut, almond, poplar, and argan trees, and an incredible landscape for hiking, rafting, and rock climbing.
Suggested Tour: From Ouarzazate: Todra Gorges and 1000 Casbahs Road Day Tour
15 Places to go in South Morocco – Photo: lin padgham
South Morroco's silhouette is one of the overlapping blocks rising into hillsides as a result of the traditional Ksars, many houses crowded inside defense walls with corner towers for extra fortification. Ouarzazate is home to one of the most striking of these pre-Saharan architectural treasures, Ait-Ben-Haddou.
Suggested Tour: Day Trip to Ouarzazate and Ait Benhaddou
15 Places to go in South Morocco
Built by the same Frenchman as Saint-Malo, one could be forgiven for mistaking this North-African Port for the coast of Brittany. Once inside the city walls, however, its true Moroccan identity is revealed through its red walls towering over narrow alleys in which skilled woodworkers and painters sell their wares amongst towers of aromatic spices. Sun-seekers beware; this seaside town is known for its fierce winds that make the beach less than ideal for sunbathing, but great for wind-surfing.
Suggested Tour: Essaouria: Beach & Big Dunes 2-Hour Quad Biking Tour
11. Ameln Valley
Home to twenty-six villages each rich in cultivated green land and stunning backdrops of the Jebel el Kest. The landscape around these villages is perfect for trekking, biking, or rock-climbing and a few of these worth mentioning are:
Oumesnat: home to La Maison Traditionelle in which resides a Berber family teaching visitors about daily life there
Anameur: the source of a natural spring
Tazoulte: famous for its ancient Jewish Cemetery and Jewish silverware
Tagoudiche: the highest village accessible by a rough track in 4X4
Tirnmatmat: even further and more remote where prehistoric rock-carvings can be found.
The Ameln Valley has the majestic Jebel el Kest as a backdrop, with gold and copper colored terrain punctuated with patches of green cultivated land watered by springs and irrigation canals. The valley has twenty-six village
12. Taroudant Old City
15 Places to go in South Morocco – Photo: mustapha ennaimi
With a slower-paced, more laid-back atmosphere than Marrakech, Taroudant offers the opportunity to leisurely stroll through the Medina within the old city's red mud walls with distant views of the snowy peaks of the Atlas Mountains. Only 65km from Al-Massira airport many visitors make this their base camp for activities further afield with both the mountains and the coast in easy reach.
Suggested Tour: 4-Day Merzouga Erg Chebbi Desert Experience
13. Tizi'n Test Pass (2000 meters)
15 Places to go in South Morocco – Photo: Britrob
Almost reaching the height of the Tichka pass at 2092 meters above sea level, Tizi n'Test cuts right through the center of the Atlas Mountains connecting Marrakech with the Souss Plain and the desert. Since its completion by the French in 1932 the engineering required has been admired for allowing important trade passage that had been otherwise impossible before. While maneuvering the hairpin bends travelers can appreciate incredible panoramas of the Souss Valley and spot the groups of villages in the Nfiss Valley on the descent.
Many tourists visit Morocco with the dream of trekking through the Sahara on camelback, sleeping under the canvas of a luxury tent, and waking up to a perfect sunrise over the dunes. While Morocco has a huge expanse of desert this particular stretch, being more isolated offers the peace, quiet, and tranquility to recreate that dream. The Erg Chigaga dunes are 60 km southwest of M'Hamid and can be reached by 4×4 in just a couple of hours, or 5 days there and back by camel alone.
Suggested Tour: 3-Day Chegaga Desert Star Gazing 4WD Tour
15. Atlantic Coast Road
15 Places to go in South Morocco
Having previously been quite an overlooked and neglected coastline, these five hundred kilometers of the Atlantic are now home to twenty percent of the country's population. With the major cities of Rabat and Casablanca attracting many of the region's visitors, the lesser-known resorts further south also offer charming insights into the life of the more Europeanised Moroccans in resorts like Essaouira, Oualida, and El Jadida. With its strong winds and currents, the Atlantic coastline is very popular with surfers and windsurfers.
Our 10-day adventure in Morocco was made possible by Much Morocco who organized all of our hotels and itinerary.