7 Awesome Things to Do in Helsinki, Finland @coryleetweets
On paper, Helsinki doesn't boast with the things that traditional city destinations usually have. The civilizations that roamed the European continent for millenniums effectively avoided these lands, thus not leaving behind great landmarks to compete with Rome, but a lot of untouched nature instead. And even though Helsinki does offer beaches, it might be tricky to make your holidays match with the good mood of the old pagan god Ukko, whom could grant you the bikini weather.
That is not to say that Helsinki wouldn't offer a great deal of things to see and do, but like so many things in Finland, you need to scratch a little deeper to get the whole story! So here are seven things one should do to get a crash course on Helsinki and discover the lifestyle of the Finns who inhabit it:
1. Suomenlinna Sea Fortress
Suomenlinna, or Sveaborg as the Swedish-speaking Finns call it, is a must-see on a visit to Helsinki. The island with a fortress lays just a small and beautiful ferry ride away from the old market square of Helsinki and the big sites of the center. The market square is also worth seeing, but there are better, more local ones to be found.
The island and the fortress are worth visiting any time of the year, as the seasons make it uniquely beautiful at any given time. The fortress itself was built with Finnish labor under the Swedish rule, to employ the locals and to create impenetrable defenses against the Russian Empire. And it is very well preserved, as when the Russians finally sieged the island, the Swedish general ended up giving it away, skipping the whole bloodshed part of warfare. So started 200 years of Russian rule.
Taking a walk around the island will let you walk amidst the old cozy looking wooden houses, where there are still a handful of people living. The island also has restaurants, a grocery store, and the great Suomenlinna Brewery to keep the traveler amused!
2. Try Finnish Sauna
You might not have considered the origin of the word "sauna," but it is one of the favorite words of the Finns, as that is an invention they are very proud of. Especially after their other pride, Nokia moved away. They have other favorite words to describe that event, and when you go to the sauna, they'll be happy to teach you those as well.
What you need to know is that every, or at least it seems so, building has a sauna. Getting invited into one is definitely a great way to see an important part of the culture, but luckily there are also few surviving old school public saunas in Helsinki to give you the authentic experience.
Sauna Hermanni is one of those; it is from a time when the neighborhood of Hermanni was still purely working class. At that time the workers lived in very small quarters, water was picked from the wells (apparently not great fun during the cold months), and public saunas were places where one could get warm, clean and congregate. Sauna Hermanni lets you use their sauna for a 10 euro fee (women and men have their own sides) and is packed with memorabilia from different eras of the Finnish history. They also serve low-cost sauna snacks and drinks to finish the experience off!
3. Visit the Churches
Uspenski Cathedral
As mentioned before, as the Swedes left Helsinki, the Russians settled in and brought their own customs and religion, which gives an interesting touch to the city. First of all, under the Russian rule, Helsinki became the capital of the autonomous region of Finland. And as such, it needed a couple of churches to give it a mightier presence.
The (Lutheran) Helsinki Cathedral is one of the most iconic buildings of Helsinki, and it is in the center of town. Next to it is, still to this day, a functioning part of the Helsinki University. The original administrative buildings had to move away, but really moved just behind the corner.
Uspenski Cathedral is a beautiful Orthodox church, which is spectacular to visit. And you should too, as apparently, Finland doesn't have many Orthodox Christians that would use it themselves.
The third iconic church is Temppelinaukio Church or the Church of the Rock, or just Rock Church, which is the newest of the three, is also the most exotic one. It was planned by two Finnish brothers and opened in 1969. The interesting aspect to it is that it was fully carved into solid rock.
4. Eat your way around Helsinki
Food at OLO
Helsinki is a European capital, and the food scene does represent it. You can find almost anything in this city. You could consider visiting restaurants that are popular with the locals, like Sandro in the Kallio district, which is known for its great brunches. Another great option could be the cute little red cottage by the seaside that is decorated in an old style, which makes it almost a living museum. It's called Café Regatta, and it has been told that people travel long distances to get their hands on their cinnamon buns and a simple (eternal) cup of coffee.
For a time travel into the Helsinki of the past, combined with delicious food there is nothing better than Savotta. The theme of the restaurant is around the lumberjack culture that used to be a major business of Finland. The place looks like its name, which is Finnish for the building where the logging used to be done. The waiters are dressed accordingly and to top the experience they serve honest, tasty and straightforward Finnish food that you can wash down with traditional Finnish liquors.
For serious fine-dining, the one-Michelin-star restaurant OLO is a place to go to. The restaurant is run by top Finnish chefs and they offer a dining experience that is hard to beat. OLO concentrates on great locally produced ingredients, which are cooked in a modern Scandinavian style and served in a beautiful setting at a great location.
5. Go on tour with Happy Guide Helsinki

Happy Guide Helsinki provides a nice range of fun, entertaining and educational tours. They concentrate on a nice atmosphere and in the sustainability of the Helsinki lifestyle. Thus their tours are done in an ecofriendly manner either by bicycle, foot or public transportation. However, if you need a wheelchair accessible tour of Helsinki, an accessible van with a lift can be provided. Even though the weather sometimes is a cruel lover in Helsinki, they pride themselves with one of the best public transportation systems and Happy Guide Helsinki does great tram tours as well! The tramline 3 happens to pass all the major sights, so this is a great tour for the ones with broken shoes!
6. Shop
The Old Market Hall is a great place to go for a walk and to eat it up with your eyes – and mouth! It is the oldest market hall in Helsinki and it offers a great range of local produce and a great village like the atmosphere in the heart of the city. Now-a-days the market has produce from all over the world, but it still keeps the distinct feeling of the old days.
Hakaniemi Market has a similar vibe to the Old Market Hall, but is a little bit out of the way of the most touristy parts of Helsinki. Thus it is a great place to sit down and feel the pace of the city, with all the elderly locals as your company, who still come there to spend slow retirement days.
For more versatile shopping, the Stockmann's department store is the place to be. The oldest department store of Finland is an icon itself, with its clock being a popular place for people to meet.
7. Enjoy the culture & history
Helsinki offers a great range of cultural activities. One way to enjoy them for the best price is to purchase the Helsinki Card, which gives you free entrance to museums and to public transportation. The National History Museum is a great way to get a little bit better understanding of the roots of the country.
For the lovers of art, Helsinki has three art museums that are a short walk from each other and all worth visiting. The Contemporary Art Museum Kiasma hosts changing exhibitions from all over the world without forgetting Finnish art. Helsinki Art Museum and more traditional Ateneum are also great ways to get deeper into the Finnish art scene.
8. The city in the midst of nature
These seven things will get you going for a successful trip to Helsinki. It is also good to remember that Finland is known for its nature and Helsinki is no exception. The city is packed with parks to spend lazy days at, and national parks are just a short bus ride away from the city center. And even though they might not be known for their outspokenness, don't be afraid to start a chat with a local, as they love to help a visitor!
9. Find accommodation in Helsinki, Finland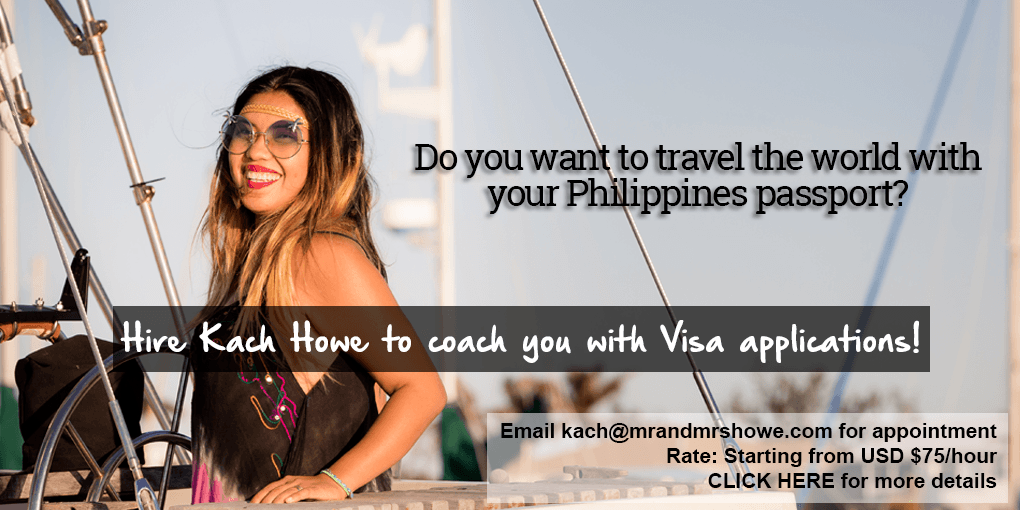 Where to Stay in Helsinki, Finland?
Best Budget Hostel in Helsinki, Finland – Eurohostel
This property is 10 minutes walk from the beach. Located on Helsinki's Katajanokka Island, this hostel is a 5-minute tram ride from the city center. Kauppatori Market Square is 10 minutes' walk away. It offers guest kitchens, free WiFi, and a free morning sauna. Linen and towels are included.
Eurohostel's fresh, simple rooms have shared bathroom facilities. Communal kitchens are found on each floor. The 24-hour reception sells city passes and tickets to attractions. Staff can also recommend area activities. Eurohostel's lobby has vending machines with drinks and snacks.
These modern apartments are just 6 minutes' walk from Helsinki Central Station. Within 10 minutes' walk are Tennispalatsi Finnkino Movie Theatre, Helsinki Music Centre, and Temppeliaukio Church, also known as the Church of Rock.
A DVD player, iPod docking station and flat-screen TV are standard at Apartment Hotel Aallonkoti. A fully equipped kitchen, washing machine, and dryer are found in all apartments. In-room breakfasts and room service are available on request, via a restaurant and bar found in the same building. Other services such as daily cleaning, sauna, luggage storage and car rental are available on pre-order and at an additional charge.
Best Luxury Hotel in Helsinki, Finland – 

Hotel Kämp
Hotel Kämp is housed in a beautiful 19th-century building, opposite the Esplenade Park in the heart of Helsinki. It offers spacious rooms that combine historical elegance with modern facilities. The Helsinki Cathedral is a 6-minute walk from the hotel. The Boulevardi shopping street can be found 300 m away.
All rooms at Kämp Hotel have LCD TVs with satellite channels. They are furnished with comfortable Simmons beds and seating areas. All rooms have luxurious marble bathrooms, a minibar and WiFi access.
Restaurant Yume offers modern Asian cuisine in a stylish atmosphere. Kämp Brasserie & Bar offers breakfast, brasserie-style food and seasonal delicacies in a classical ambiance. The evening menu consists of a broad range of European dishes and wines.
About the Writer
Cory Lee was diagnosed with Spinal Muscular Atrophy at the age of two, but that certainly has not diminished his desire to travel – wheelchair and all. He has been to six continents so far and blogs about his accessible (and sometimes not so accessible) travel adventures on CurbFreeWithCoryLee.com. He has been featured in the Los Angeles Times, USA Today, CBS News, and many more, making him one of the leading accessible travel experts. Cory hopes to inspire others to break out of their comfort zones and start rolling around the world. Keep up with Cory on his travel blog or Facebook page.

Are you on Pinterest? Pin these!