List of The Best Beaches in Montego Bay, Jamaica
Montego Bay, a pride of Jamaica as it has incredible beach resorts and white sand beaches. You don't get only swim the crystal waters of the Caribbean but also get to snorkel and see the marine life of Montego Bay. It's a dream destination for those who want to relax and unwind under the sun.
Like most Caribbean Countries, December to May is the peak season to go as it is not rainy season and the temperature is excellent. You may want to when there are music festivals and carnivals too, as Jamaica is popular when it comes to Reggae and Bob Marley. There are also lots of historical spots in Montego Bay you might want to visit if you want a break from the beaches.
There are many beaches in this part of Jamaica, so we have gathered the top 10. Here are the best beaches in Montego Bay.
Doctor's Cave Beach is perhaps one of the best beaches in Montego Bay. With beautiful white sand and crystal clear water and an opportunity to see marine life by snorkelling you would totally love this beach. Though you need to pay a fee to go here, it isn't exclusive for those who check-in a resort. The scenery is also amazing so prepare your new swimming attire for amazing photoshoots. With accommodating staff as well as clean changing and bathrooms, places where you can buy food and rent umbrellas or chairs too – you would enjoy your getaway here.
Suggested Hotel: S Hotel Jamaica
2. Sandals Beach
Want to have the sea and the sand all to yourself? Well, Sandals is a beach exclusive only for those who are staying in Sandals Resorts. If you want a romantic and luxurious holiday book a hotel at one of the best beaches in Montego Bay. It's also a great place to snorkel as the waters are calm and the reefs are just near the beach. Plus, you can have a chance to go to a private beach and island; the Sandals Cay.
Suggested Hotel: Sandals Montego Bay
With the view, the water, and the sand, Tropical Bliss is one of the best beaches in Montego Bay. You need to pay a fee to enter. However, it's family-friendly, great food as well as it offers activities. You can also try to experience the undersea trekking which you will feed fishes while walking on the ocean. Plus the hippy music, as well as entertainment, makes it livelier.
Suggested Hotel: Relax Resort
Unwind and Relax in one of the best beaches in Montego Bay; Cornwall Beach. You will be in awe of the colors of the water; Blue and Green. You might want to go early as beach huts and chairs are taken due to the popularity of this beach. Try snorkeling to see the fishes and reefs. It will be a fun adventure indeed.
Suggested Hotel: Royal Decameron
5. Rose Hall Beach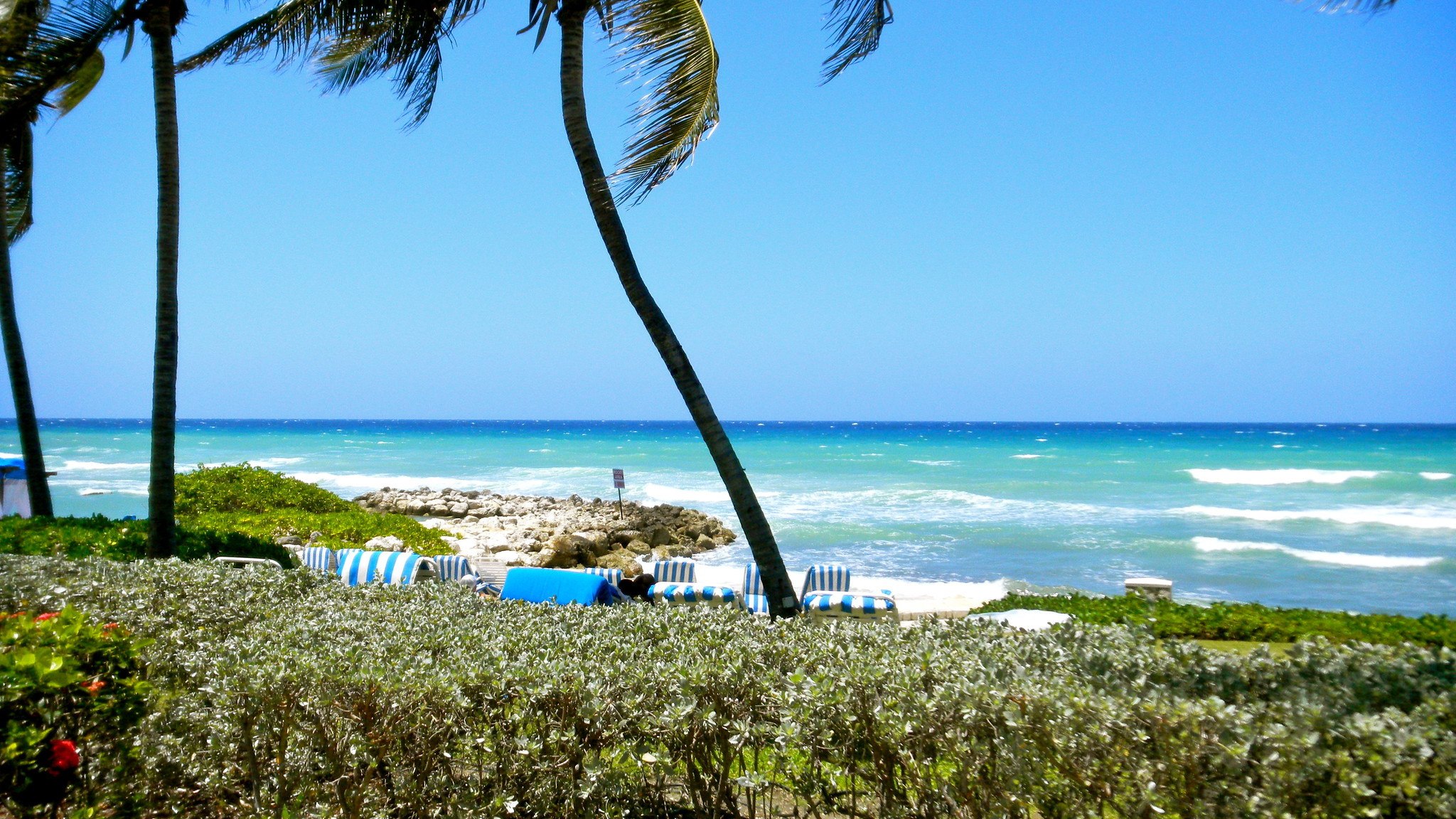 Another private beach is the Rose Hall Beach, one of the best beaches in Montego Bay. Since most people are all from the resorts; you will find peace and tranquility here. There are restaurants and a beach club near here, so you will have the time of your life. Enjoy the sand, the sea and the sun in Rose Hall Beach.
Suggested Hotel: Iberostar Rose Hall Beach
6. Dump-up Beach
After visiting Fort Montego, hang-out at Dump-up beach. This one of the best beaches of Montego bay found in the downtown area. It's free, so you won't be spending a couple of dollars to enter. It's also immaculate with excellent facilities. There aren't shops by the beach, but restaurants and shopping centers is just a few blocks away. It's a great place to chill and have fun under the sun.
Suggested Hotel: Altamont West Hostel
7. Dead End Beach
Dead End Beach is a local free beach where you can see airplanes ready for landing. It is literally the dead end as the airport is next to it. It's a local's retreat with not so many people and activities. So bring your own towels and snacks and relax in this little bay. If you want a calm, secluded and free beach, Dead End Beach should be on your list.
Suggested Hotel: SeaGarden Beach Resort
8. Mahee Bay Beach
After touring spots in Montego Bay, relax and feel the sea breeze in Mahee Bay Beach, one of the best beaches in Montego Bay. It's a famous beach because it's very serene, so you might want to book in a resort near here. There are also diners and bars nearby where you can have food or drink while relaxing. Enjoy the blue crystal waters and the beauty of Jamaica through this beach.
Suggested Hotel: Holiday Inn Resort
9. One Man Beach
If you want a free beach, One Man Beach is the place to go. It's also near a park so you could relax there after dipping in the water. Many locals enjoy the beach too. You could also buy some drinks and snacks nearby. The water is clean, and the sunset view is fantastic. Though not really as well-maintained like other private beaches; this is one of the best beaches in Montego Bay where you can't spend a dime for the entrance.
Suggested Hotel: Altamont West Hostel
10. Aqua Sol Theme Park
With waterslides and kid-friendly amenities, you and your family will love this beach. It's family-friendly, so if you want your kids to enjoy not only the beach but also go-karts and slides; this is the place to be. There are also restaurants and shopping centers nearby, and you can buy goodies before your trip here.
Suggested Hotel: Polkerris Bed and Breakfast
Prepare your outfits; from beachwear to swimwear as you will have unlimited pictures enjoying the beach in Montego Bay. From this list of best beaches in Montego Bay, we hope you already know where to go and prepare your budget too. Happy travels!

Are you on Pinterest? Pin these!