8 Best Tips for Family Friendly Travel in New York City
Many people falsely assume that New York City isn't the most family-friendly place to travel. Nothing could be further from the truth. There are few cities in the United States, let alone the world, that offer as many attractions, events, and entertainments suitable for family audiences.
These are a few of the highlights you'll want to take in with your family in New York City.
1. Broadway
There are all kinds of shows on Broadway, also referred to as the Great White Way, many of which will delight younger audiences. More importantly, many of them offer matinee performances specifically for families to enjoy these shows. Check out the options available during your desired travel dates and you're sure to find a few amazing choices on and off-Broadway. Popular family-friendly shows to consider include Aladdin, The Lion King, Harry Potter, and the Cursed Child, Mrs. Doubtfire, and Wicked.
2. The Bronx Zoo
Children of all ages take great delight when visiting the Bronx Zoo. It's not just a place for kids, though it is certainly kid-friendly. The zoo itself offers many exhibits throughout the year as well as special encounters and experiences and even exciting events you can purchase tickets to attend if you're in town while the event takes place. You can even plan a zipline tour of the zoo, wild encounters with certain animals, or even feed the sea lions if you're interested. How's that family-friendly?
3. LEGOLAND New York
While not exactly in New York City, LEGOLAND New York is a short 90-minute drive from the city. You'll want to consider a JFK car rental for the day to make this trek and may want to opt for a family-friendly SUV for your trip. You don't even need to be a fan of the fabulous childhood building blocks to enjoy a trip to LEGOLAND with its many rides, thrills, chills, and attractions. There's a little something for everyone. Even parents are unlikely to get bored while enjoying this grand adventure.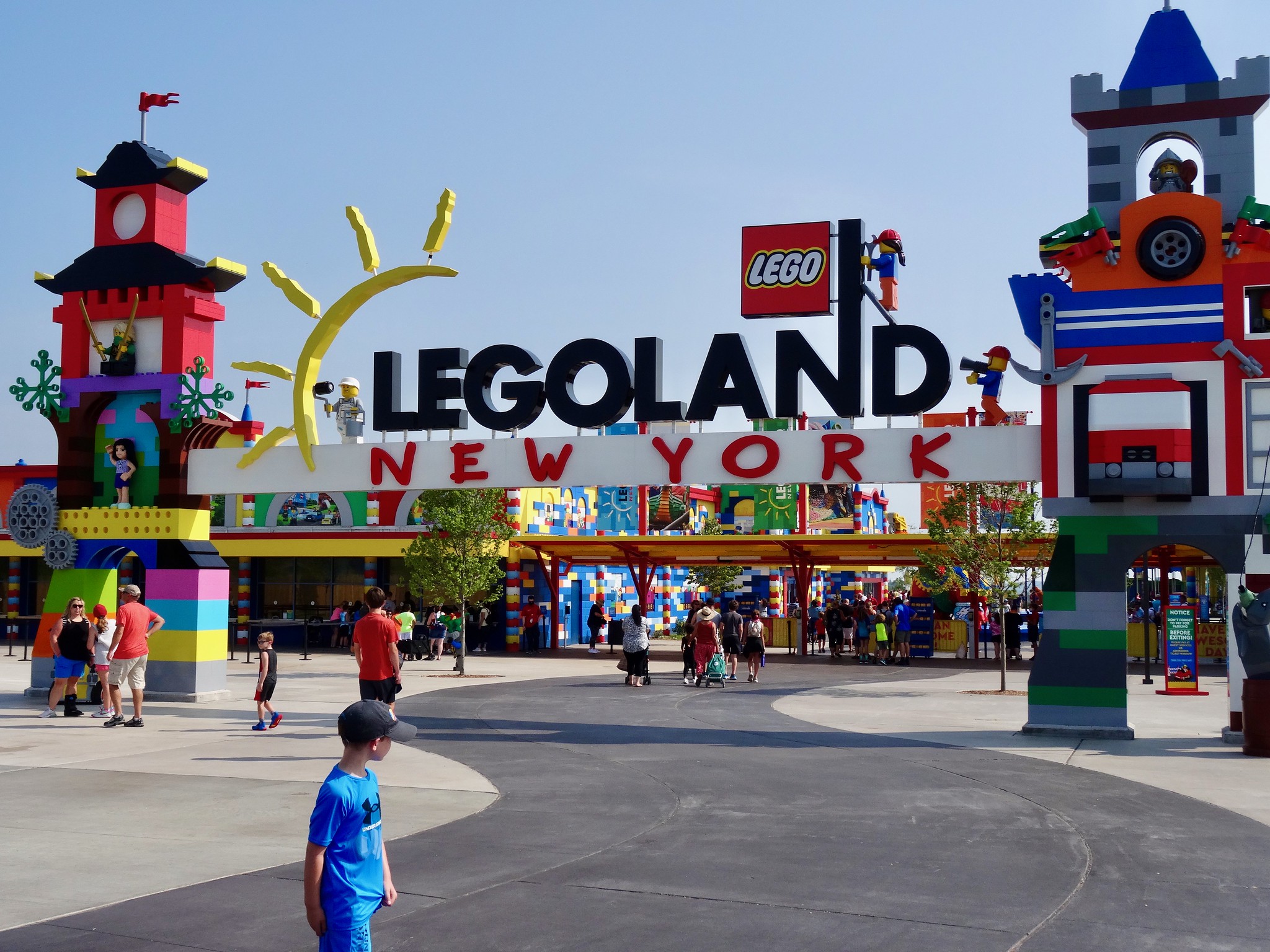 4. Statues of Liberty and Ellis Isle Harbor Tours
What's an adventure to the Big Apple without a trip to Liberty Island and Ellis Island? There are tons of opportunities to enjoy these types of harbor tours that allow you to see the islands up close. These family-friendly tours allow you and your family the opportunity to visit the statue that has grown to represent liberty to people around the world. Many of these tours allow you to spend time on the island taking pictures and exploring the statue and what it means to the rest of the world.
5. Central Park
Perhaps one of the most famous parks in the world, no family trip to New York City is complete without paying a visit to Central Park. This attraction gives your kids the opportunity to run and play, you the opportunity to relax in natural surroundings (and perhaps even forget you're in a gigantic mega-city in the process), and everyone the opportunity to take in a little bit of sunshine in an otherwise crowded itinerary.
6. Rockefeller Center
During certain times of the year, kids can't get enough of this place. From ice skating in front of the enormous Christmas tree during the holiday season to visiting the observation deck at the Top of the Rock to taking in exciting events at Radio City Music Hall and much, much more, there is a ton of family-friendly excitement to enjoy at this iconic NYC location. It doesn't matter what time of day you visit, either. You're to find something exciting to do, buy, eat, or drink at Rockefeller Center. You may even have a chance to be featured on one of the shows filmed during your visit.
7. American Museum of Natural History
If you're not tired of waking yet, you'll want to put on your walking shoes and head on over to the American Museum of Natural History. Show your children just how much fun and excitement they can have while learning really cool stuff to share with all their friends back home. The museum offers countless exhibitions to keep the trip exciting for a family of diverse interests and it is one attraction you'll not want to miss during your family-friendly NYC travels.
8. Get the Ultimate Sugar Rush at Dylan's Candy Bar
Finally, top off your family affair with the perfect sweet treat to end your trip. Visit Dylan's Candy Bar to satisfy every sweet tooth in your bunch. With classic candy, new creations, and bulk candy buying options, you'll find plenty of souvenirs and mementos to bring home in this amazing shop. You will find quite a collection of nostalgic candy favorites to share with your children, perhaps for the first time, as well as sugar-free candy options, vegan candy, and more.
The bottom line is that you'll have a hard time finding a family-friendlier vacation location than New York City once you take in these amazing city sights.

Are you on Pinterest? Pin these!