Cons and Difficulties of Living in Montenegro – The Downside of Life in Montenegro
As we had an article about the PROS of living in Montenegro, we also think we should cover the CONs of Living Montenegro. No place is perfect, you see. Though we have immigration services to Montenegro, we want to be honest with you so that you won't regret moving here.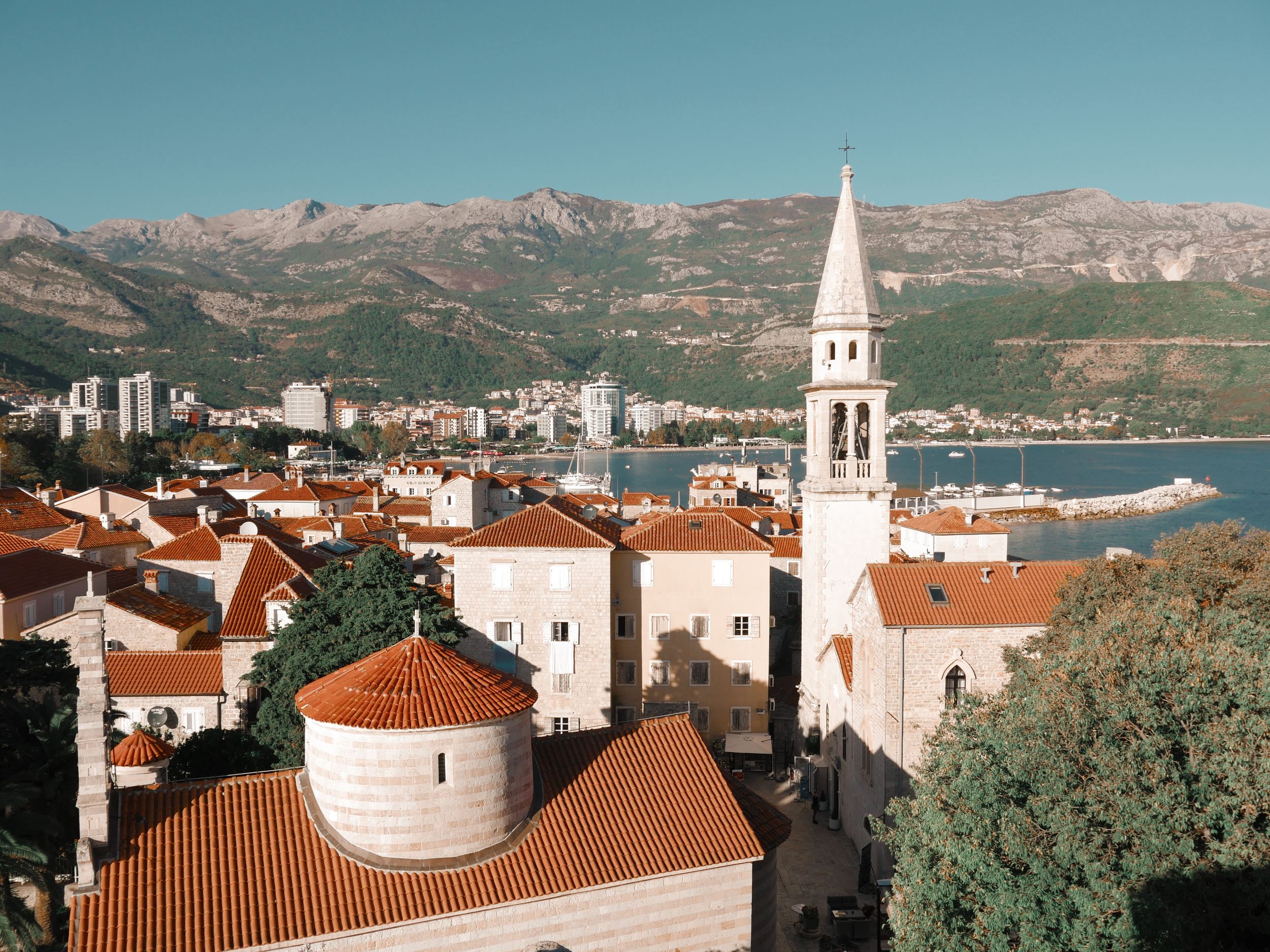 We've written about the pros – great weather, food, people, nature, slow-paced and simple lifestyle, and cheap cost of living aside from the fact that you'd be living in Europe and can become a permanent resident then eventually a citizen.
To read about the benefits, read here for the positive things I genuinely love about the country. Summary of the positive things:
Big Chance of becoming a Resident and a Citizen (Montenegrin Passport!)

Free Healthcare (Social Healthcare, you contribute for this every month!) and Education for Children

Cheaper Cost of Living and Low Tax Rates

Candidate for the European Union Member (freedom of movement in EU!)

For Filipinos, Visa Applications is Easier!

Very Safe; the crime rate is low
Here are the things you should consider before moving to Montenegro for the long-term. 
1. Salaries in Montenegro are LOW and the unemployment rate is HIGH.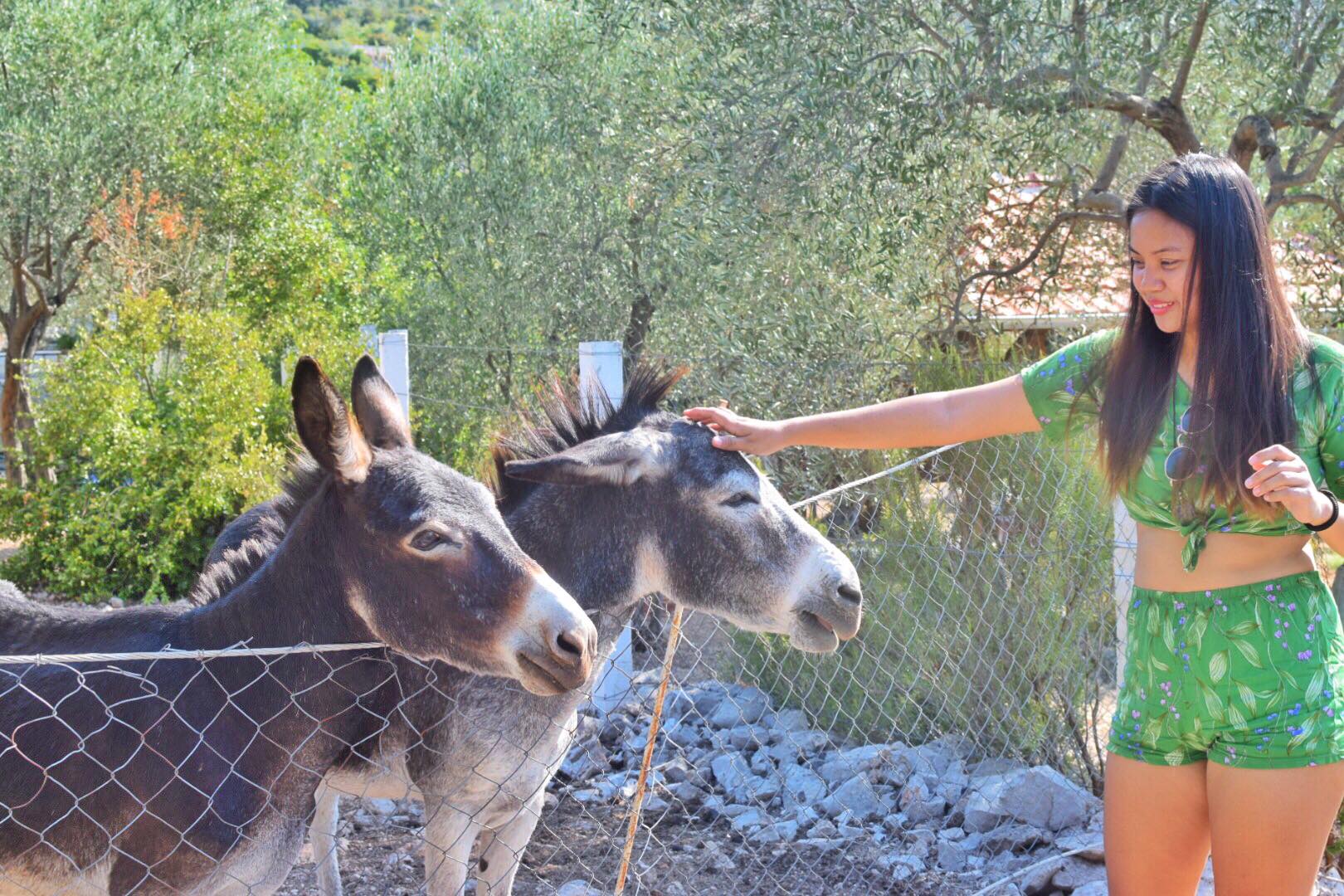 Montenegro's minimum wage is EURO 222 or about PHP 13,000.00; that's why many Montenegrins choose to work abroad or on a cruise ship. Of course, you can earn more than that but according to the law, that's the required minimum salary that is still livable based on the cost of living here.
Also, the unemployment rate is high, about 14.76%. There are only a few businesses and most tend to open or hire workers during the peak of tourist season. This country is NOT like Canada, the USA, Australia, or the UK where you can immigrate with the plan of finding work and "get rich" from it unless you'll be able to work for some international companies that are based in Montenegro.
Montenegro is GREAT for people who also have other sources of income – whether by having work online (digital nomads/ remote workers) or owning businesses abroad but want to make this country their home-base to save money on income tax, corporate tax, or even just to stretch their income because living here is so cheap and simple.
As I've mentioned before, this country is perfect for people who have Entrepreneurial Mindsets; if you put up a business here that is still not very common and it booms, then you'll have a steady source of income. You can eventually expand your business not just in Montenegro but in the entire Balkans.
Also, remember that the population of the entire country is only 620,000 (yup, less than 1 million people!) but it increases during the tourism season which is the reason why a business that is related and targeted to tourists is ideal.
Even so, it's not an ideal place for foreign workers to work as salary is not that competitive. 
This country is really an amazing place as a home for those who work abroad like offshore, yacht crew, mining, retirees, or OFWs in the Middle East. 
If you're also a young family, this is a great place to live since education is subsidized and free for students, and healthcare is heavily subsidized by the government.
Sources: Minimum Salary Source
Here's a study on Unemployment from the World Bank: worldbank.org
2. Importing anything is VERY expensive.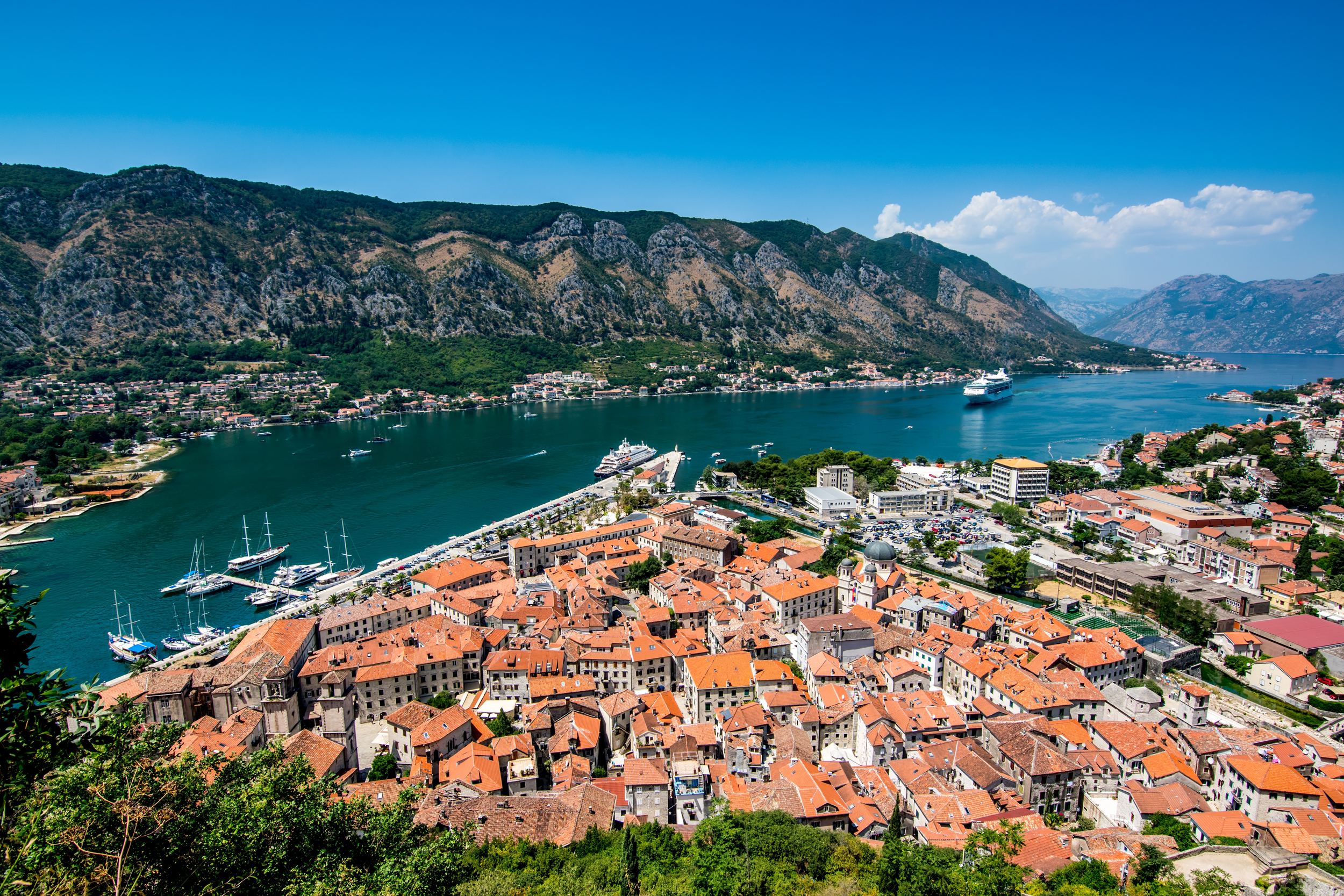 Import Taxes here are like the EU which range from 0% to 30%. However, the problem with goods here is that they aren't usually sent to the country directly or in bulk; they could go through other countries which will add costs. 
International food ingredients are luxury goods here as they are rare and from other countries. There is also less demand for them overall. Spring roll wrappers are 8 Euros per pack (PHP 460) here, and in the Philippines, especially at the market it would cost PHP 20; I could buy 23 packs back home! 
Gadgets are still relatively expensive compared to some EU countries or even Serbia. The iPhone 12Pro Max (128 GB) in iCentar in Montenegro costs at least 1,389 Euros while in FNAC in France it would cost 1259 Euros and 1249 Euros in Slovakia's Nay Store. You could easily save up to a EURO 130/140 when you buy it in another country!
Samsung Galaxy A70 6GB/128GB costs 389 to 409 Euros in Datika.Me Montenegro while in FNAC in France it's only 297 – 315 Euros. An ASUS Zenbook 14 UX425JA costs 1082 Euros as per Montenegro's Datika, it's only 799.99 Euros in France's FNAC while it's 929 Euros in Slovakia's Nay. 
Transporting goods will really cost a lot even though DHL, post office, or even US Postal Service (USPS) works here. If you send anything here that is valued at more than 75 Euro then you will be taxed. If you want to send something to the Philippines, a 70KG box would cost up to 1,380 Euros! Customs services may also cost at least 200 Euros per shipment. Too expensive!
Source: simplydhl.com
3. Infrastructure is still left behind – think of Croatia maybe 15 years ago?
In Montenegro, certain infrastructures are not yet fully developed. The capital, Podgorica, might feel like a province rather than a bustling city. There are also not many shopping malls; the Mall of Montenegro, the biggest one only has 3 floors! There are only two cinemas here, too! 
There are also a lot of poor roads in some places; some often have only one lane. If you are unlucky, you might experience having a detour as the roads are closed due to construction or landslides. However, the government is working towards improving it; we don't know when everything will be accomplished, though. 
Source: portomontenegro.com
4. English is only the second language. You need to know SERBIAN (or Montenegrin)
If you fancy working here, you need to speak the language unless you'd be working for an international company. Serbian or Montenegrin is a crucial requirement if you want to work here long-term, especially somewhere local. Though young people know how to speak English, older ones might not. So if you want to be hired immediately, knowledge of the language is important. 
There are also international companies that hire non-Serbian or Montenegrin Speakers. But, they are companies or businesses aimed at tourists and employment could be seasonal; you can have work for 6 months but for the other half of the year, you need another sideline. Competition for that kind of opportunity is pretty high, too; you are not the only one needing a job.
5. There's no PHILIPPINES EMBASSY here.
The nearest Philippine Embassy is in Budapest, Hungary, which is not a neighbor of Montenegro. Though there's also one in Milan, Italy; but you need to get a Schengen visa for that. It would be hard to process documents with POLO-OWWA, ask for help, or renew your passport or vote as they are really far. You also need to spend some extra money to fly out, too!
But the good news is that you have an easy reason to get a Schengen visa! Reason for Application: Go to the Philippine Embassy in Hungary to process important documents. 
Source: dfa.gov.ph
6. You need to spend at least a fixed 260 Euro per month.
Unless you get your residency here thru property ownership or being married to a Montenegrin citizen. You or your employer will have to pay a monthly contribution to the government – healthcare contribution, pension fund, taxes, and your accountant's monthly fees. 
7. The Bureaucracy – all foreigners are required to have a translator for any paperwork.
As English is not the official language, most documents should be translated into the Serbian language. 
If you're a foreigner – it is mandatory and something you cannot do by yourself.  Buy a Car? Get a translator. Buy a House? Hire a Translator. Sign a Contract? A translator is needed. For all the agreements you will have you will need a court-appointed translator to be with you. And the usual rate is EURO 35 per hour and the average cost of translating per document is EURO 15 per page. 
8. Garbage and Stray Animals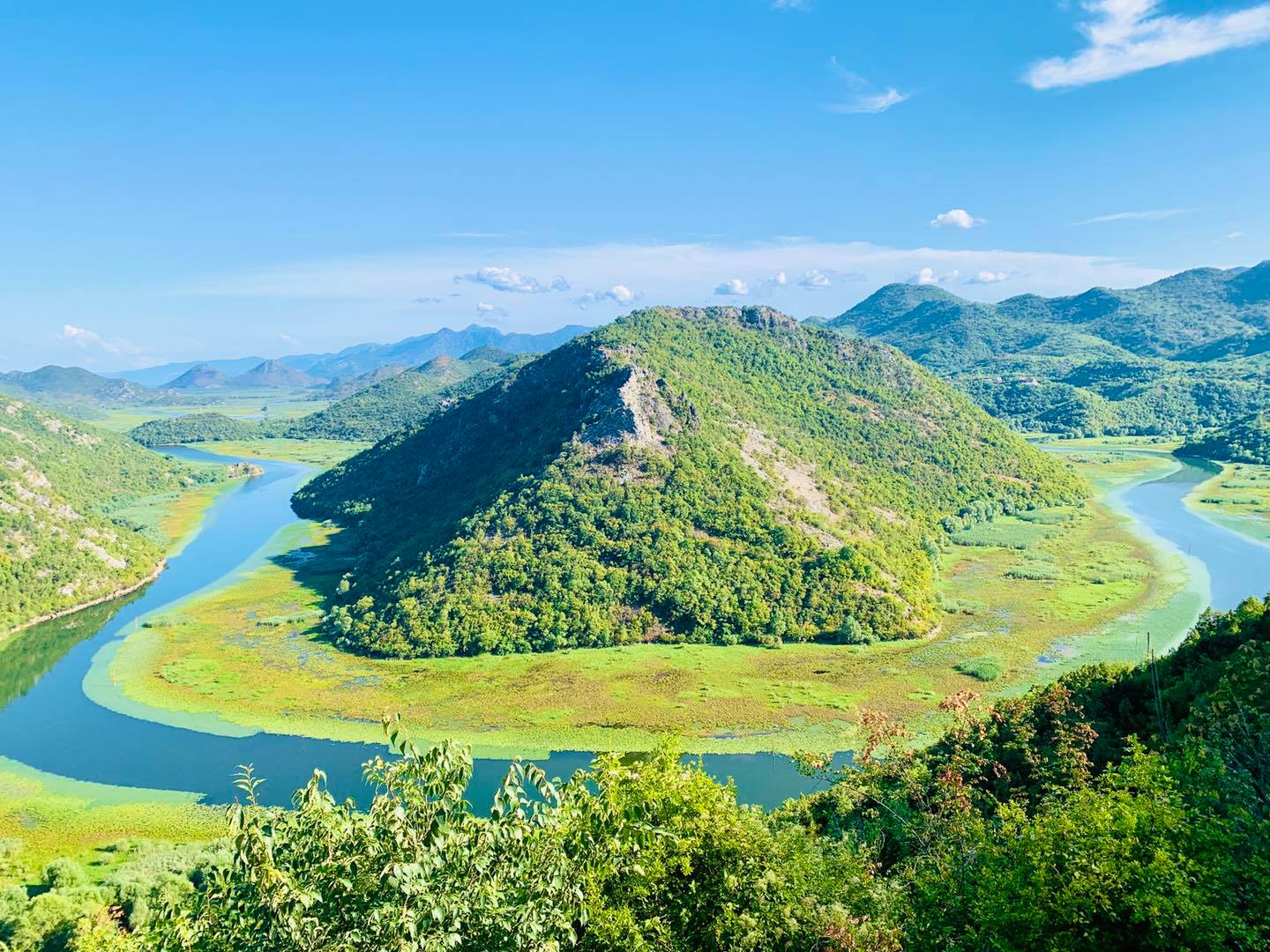 Unlike most EU countries, waste management has not been perfected by Montenegro. There are more than 270 unregulated dumpsites all over the country. As for waste management, there are only a few waste management centers and recycling yards. So don't expect much about the country being "clean and green" like Denmark or Sweden.
There are also many stray animals in Montenegro; there are not many programs by the local government spaying or neutering these animals. However, some lucky ones are taken by Non-Profit Organizations. I have adopted 4 cats in Montenegro and another 2 are constantly visiting us. If you 
Source: zerowastemontenegro.me
Who Should Move to Montenegro?
1. Digital Nomads & Remote Workers – if you're working online and require a residence to get a visa to any countries easily and want to pay a very minimal Income tax since Montenegro has Double Taxation treaties with a lot of countries.
Source: trade.gov; assets.kpmg
2. Business Investors who want to tap the tourism market! Also, property investors who would like to buy a property and sell it in the future! You can also get Citizenship by investment!
Source: citizenbyinvestment.me
3. Young families who wish to start a new life in Europe and get free education for their children!
Source: eacea.ec.europa.eu
4. Filipinos or any Expats working in the Middle East who want a Permanent Residence – you'll never be permanent in the Middle East, you'll always have to depend on a sponsor's visa!
6. Company owners who want to have an offshore company and pay low income/ corporation taxes. Income tax is 9 or 11% and corporate tax is 9%.
Source: home.kpmg
6. Filipinos and other Asian nationalities who want to get residency in Europe and eventually a second passport.

Are you on Pinterest? Pin these!