10 Best Things to do in Rovinj, Croatia [with Suggested Tours]
Are you planning to travel to Rovinj, Croatia soon? Read our tips below on the things to do in Rovinj with suggested tours!
Ideally located on the west coast of the Istrian peninsula, Rovinj is the perfect place to see cobbled streets, narrow alleys, and old houses. Here, you can also explore the famous hilltop church of St. Euphemia in which the tower dominates the whole city. Being a small town, you can literally spend at least 2-3 days here and would still be enjoyed the amazing things it offers. Read more about Rovinj below.
List of Best Things to do in Rovinj, Croatia
One of the most beautiful towns in Istria. It has a great charm and is never obvious nor too touristy even if there is a large crowd of tourists. It is full of artisan shops that stand out from the rest. There are also very intimate and nice little bars and restaurants overlooking the crystal clear sea that is really clean to be near the port of a city.
Suggested Tour: Rovinj: Guided Walking Tour
At Punta Corrente you are spoiled with choices; you don't know which beach to choose. You can go hiking and enjoy the area, plus free parking. You can also see hikers trying to climb the mountains. If it gets too hot, head for the clear turquoise water. This will surely be a highlight of your vacation!
A typical fishing port in a fantastic village. It offers spectacular views, especially in the evening. Here, you can also find restaurants where you can eat good quality dishes at good prices. This small characteristic port is where you can find boats, boats for excursions, restaurants, clubs, shops, all at your fingertips, especially the view coming from the sea which is great for enjoying the sunset.
Suggested Tour: Rijeka: Pula, Rovinj, and Panoramic Istrian Coast Tour
View this post on Instagram
The island of St. Andrea or Isola Rossa is a little gem just a few minutes by ferry from Rovinj. The journey takes about 20 minutes. The island offers enough space to look for a nice bathing place in peace. Such a fantastic beach surrounded by nature.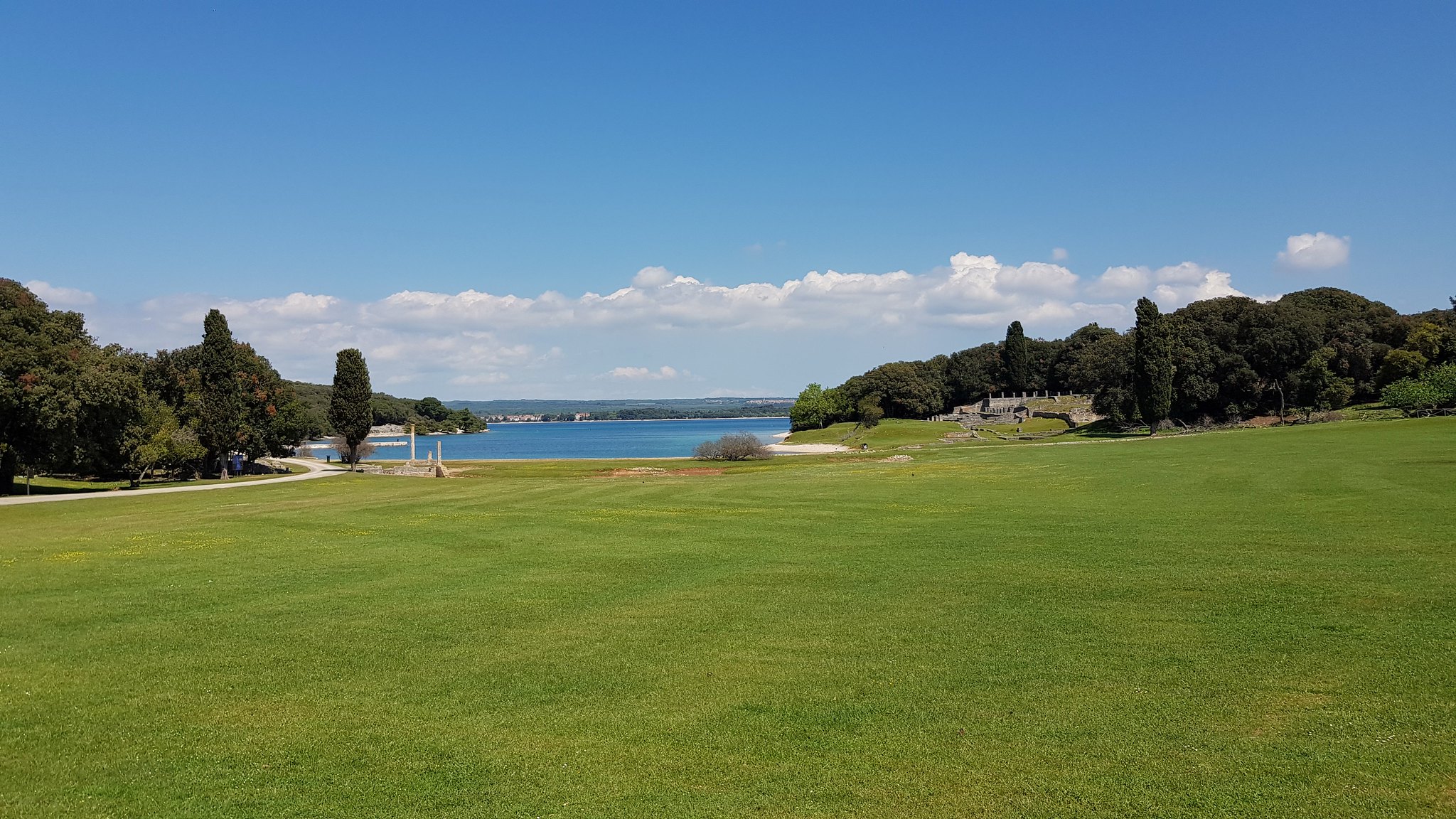 An island to see if you go to Croatia. It's a beautiful island with great beaches, it is also a National Park where nature is protected. On the south side of the island of Jerolim, you can make a nice dive. There are, among other things, very large bass swimming here. You don't see something as big as here along the coast of Istria.
Suggested Tour: From Pula: Day Cruise to Rovinj, Lim Fjord & Red Island
The Church of St. Euphemia is located on a hill overlooking the city. From the cathedral, whose bell tower dominates the entire city, you can enjoy an excellent view. The interior of the baroque church has only the statues of the Saint whose remains and relative stone sarcophagus were found on a beach of the island and laboriously brought to the top. Well worth a visit!
View this post on Instagram
Monkodonja Hill Fort is located about five kilometers east of Rovinj and is well signposted and was discovered and researched in the 1950s. It is believed that around a thousand people lived on three levels of the settlement. The site itself is very interesting and large, well preserved, and with signs, it will allow you to deepen its rich history. Sunset viewing here is also a bonus.
Wandering around the historic center of Rovinj with its old houses, restaurants, and many small shops is always a good idea. This area is always alive, yet elegant. From time to time there are also pleasant views of the village and the sea, which contributes to making the visit a must. The main street itself is a spectacle to be enjoyed calmly
View this post on Instagram
Mulini Beach is fantastically beautiful. The location is ideal and the bar is very stylish. Here, you can chill out on the loungers under the trees and at the bar. The beach itself is secured against boats by a chain of buoys so swimming is a great experience.
This small street is perhaps the most marked representation of the beauty and uniqueness of this city. It is one of the most fascinating areas of the historic center, with a cobbled path flanked by numerous shops, including some with characteristic handicrafts, and restaurants.
Where to stay in Rovinj, Croatia
Budget Hotel
Apartment Orion provides beachfront accommodation with free WiFi. The air-conditioned apartment consists of 1 bedroom, a living room, a fully equipped kitchenette with a fridge and a kettle, and 1 bathroom with a shower and a hairdryer.
Price: Starts at $46 per night for Apartment-Ground Floor, includes taxes and charges, and it offers a free cancellation.
Luxury Hotel
Hotel Lone offers a terrace and a wellness area. All modern design rooms at Hotel Lone have free Wi-Fi and a private balcony. They are equipped with all modern facilities, including flat-screen satellite TV and laptop safety box. There is also a wellness area with a spa pool, steam bath, sauna, and massage room.
Price: Starts at $143 per night for Classic Room, includes taxes and charges, free breakfast, and it offers a free cancellation.
These are the possible things you can do in Rovinj, Croatia. So if you are ready to have a fun and exciting trip, you know what to do and where to go! So pack your things now and prepare yourself for a wonderful adventure in Rovinj.
How to go to Rovinj, Croatia from London
The nearest airport in Rovinj is located in Pula.
Via British Airways: (one way with two stops)
*From London Heathrow – Zagreb – Zadar – Pula
Ticket Price: £127.72
*How to travel from Pula to Rovinj
A total of 36 km is the distance between Pula and Rovinj. There are 3 ways to travel from Pula to Rovinj; Bus, Taxi, or Car. Traveling by bus is the cheapest and can take around 40 mins to get to Rovinj. While traveling by taxi or car is around 30 mins.
*Prices are subject to change. You can visit Skyscanner for more details about the ticket prices.

About the Writer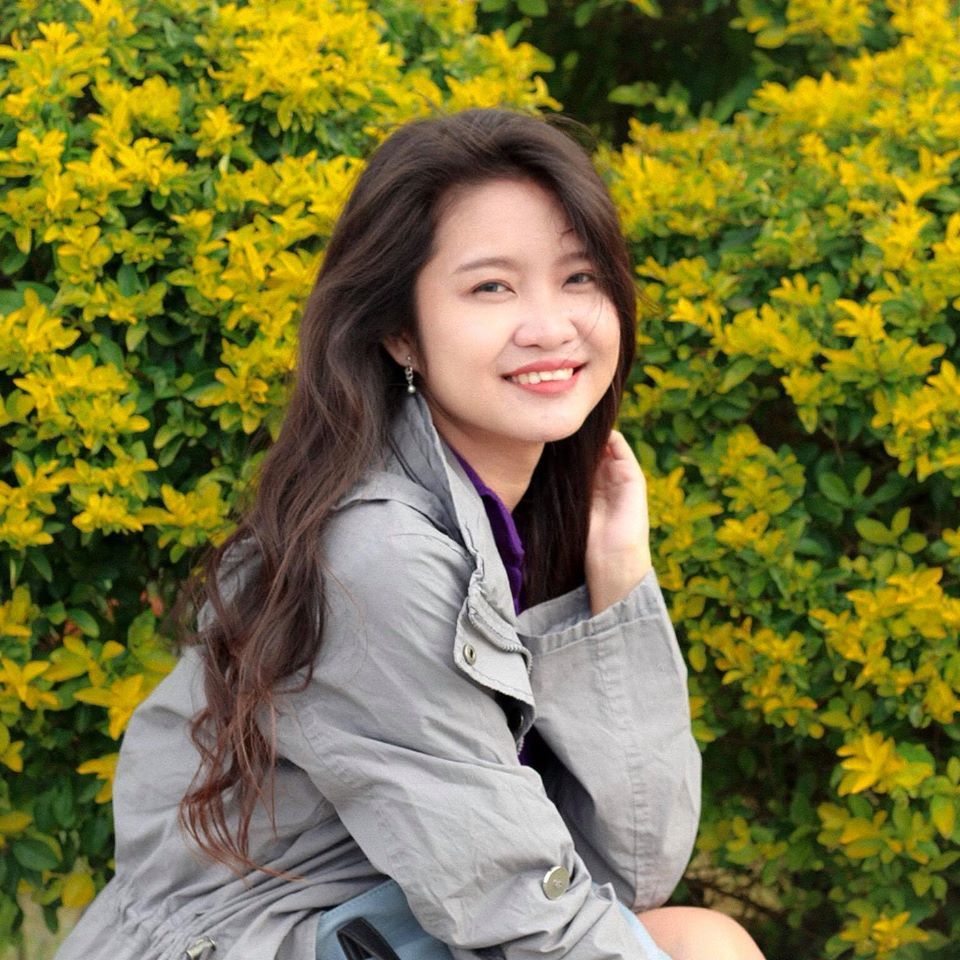 Hi there! I'm Fatima. My first major travel was in 2016 in the beautiful city of Cebu. After that, I got interested in traveling. Now I enjoy learning languages and other country's cultures. My goal is to visit at least one country each year and to share my experiences with other people through writing or blogging. Witness my journey by following me on Instagram.​​​​​​​​​​​​

Are you on Pinterest? Pin these!