10 Best Things To Do in Paros, Greece [with Suggested Tours]
Are you planning to travel to Paros, Greece soon? Read our tips below on the things to do in Paros with suggested tours!
If you're thinking of exploring Greece, you should include Paros in your itinerary. This island in the Aegean Sea is popularly known for its villages and beaches. Here, you can find churches dating back from the 4th Century AD such as the Panagia Ekatontapiliani. And to top it all, the island is also famous for its stunning sandy beaches, and wonderful natural landscape. A visit here offers a quiet and relaxing time away from the city.
List of Best Things to do in Paros, Greece
A beautiful village located in the mountains. Lefkes impresses with calm, authenticity, and little tourism. You can really relax here. There are a couple of shops and a handful of beautiful taverns and cafes, some with great views. A visit will be worth it in any case.
Suggested Tour: From Naxos: Independent Day Trip to Paros Island
This beach is beautifully embedded in small bays surrounded by beautiful rocks as seen in pictures from Seychelles. Very gentle waves, also ideal for children. And because boats are constantly bringing visitors, it quickly gets crowded.
The port of Naoussa is one of those places that really look like postcards. The atmosphere here is relaxing and you can quickly get lost in the charming streets with elegant and traditional shops. An absolute highlight on this island and on the entire Cyclades. Great photo opportunities on every corner.
A super nice town with lots of small alleys to stroll through. The old town of Parikia seemed very authentic and picturesque. Everything is clean and in addition to the very well-kept sights, there are many beautiful alleys and hidden things to discover. This is how you imagine Greece.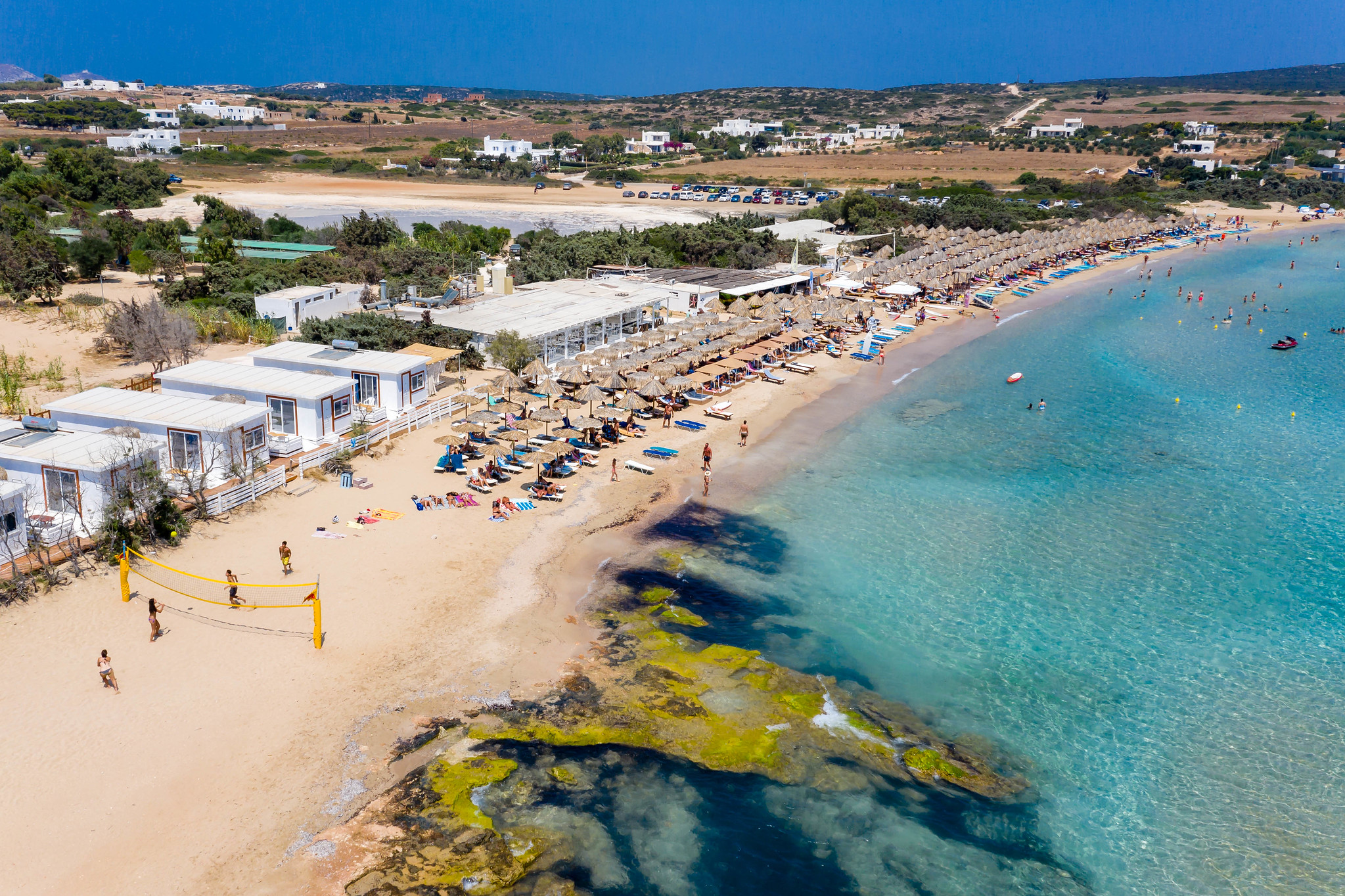 Santa Maria is a beautiful beach north of the island of Paros with clear water. A stop on this beach is a must, there are various possibilities for entertainment including snorkeling, windsurfing, water games, etc.
View this post on Instagram
A nice wine tasting accompanied by good food. The winery is definitely worth a visit. And if you had previously enjoyed local wine on Paros, it is often from this winery. The explanations are in different languages including English.
Incredibly impressive cathedral built around a small, very well preserved 4th century Byzantine church. Probably one of the oldest churches in Greece. This is particularly beautifully built with the gray and white Parian marble. The cathedral itself also has an impressive interior with other icons. A candle is lit and a small donation is left. Observe proper clothing when you go here.
Martselo Beach is very close to the capital of the island and the port, with easy access either by road or by boat. It is a large sandy beach with some tamarisk trees, sunbeds with umbrellas in some places, and clear blue waters. Nice beach for the windy days of the island.
The lovingly designed miniature museum, which represents the life's work of Benetos Skiadas and is continued by his daughter. Each of the exhibits was made with great attention to detail. The structures, ships, and sights of the Greek island have been meticulously built with amazing details from natural materials by the owner of the museum.
View this post on Instagram
If you like it quiet and natural, this is the place for you. However, the way to the beach is not for the disabled as it is not so easily accessible. Since the beach is very long, it is great for a walk on the shore. No infrastructure, therefore fewer visitors.
11. Find accommodation in Paros, Greece
Where to stay in Paros, Greece
Budget Hotel
Hotel Oasis offers rooms with free Wi-Fi and a balcony overlooking the Aegean Sea and the surrounding area. All rooms of Oasis are air-conditioned and equipped with a fridge and a flat-screen satellite TV. Each features a private bathroom with shower, hairdryer and free toiletries.
Price: Starts at $58 per night for Double or Twin Room, add $1 for taxes and charges, and it offers a free cancellation.
Luxury Hotel
Ventu Luxury Suites features a garden and views of the garden. There are an outdoor pool and guests can make use of free WiFi and free private parking. At the guest house, each room includes air conditioning, a seating area, a flat-screen TV with satellite channels, a kitchenette, a dining area and a private bathroom with a hairdryer, a shower, and free toiletries.
Price: Starts at $453 per night for Suite Garden View with Private Courtyard, includes taxes and charges, and it offers free cancellation.
These are the possible things you can do in Paros, Greece. So if you are ready to have a fun and exciting trip, you know what to do and where to go! So pack your things now and prepare yourself for a wonderful adventure in Paros.
How to go to Paros, Greece from London
Via Aegean Airlines: (one way with one-stop)
*From London Heathrow –  Athens Airport – Paros Airport
Ticket Price: £138.42
*Prices are subject to change. You can visit Skyscanner for more details about the ticket prices.

About the Writer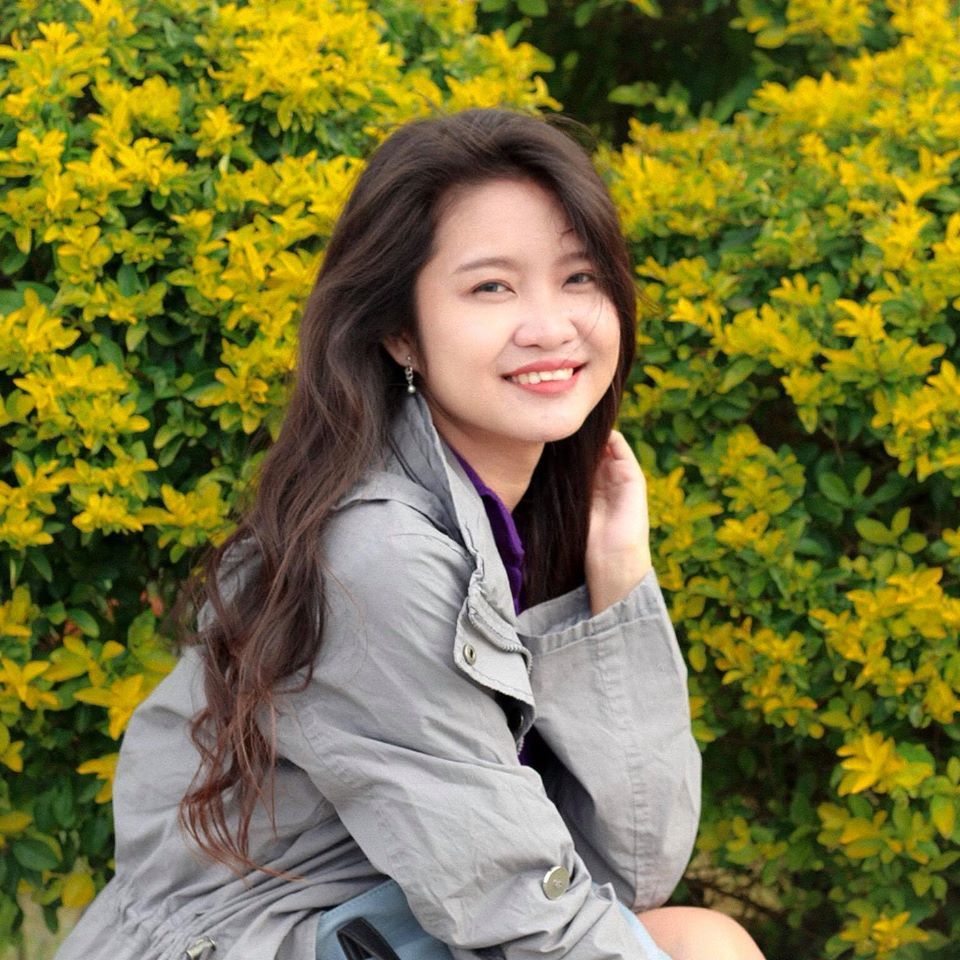 Hi there! I'm Fatima. My first major travel was in 2016 in the beautiful city of Cebu. After that, I got interested in traveling. Now I enjoy learning languages and other country's cultures. My goal is to visit at least one country each year and to share my experiences with other people through writing or blogging. Witness my journey by following me on Instagram.

Are you on Pinterest? Pin these!