8 Things To Do in Mali [Best Places to Visit in Mali – West Africa]
You've probably heard the name Timbuktu at least once in your life. And if you're like me, there's a big chance that you did so through a song. But where is Timbuktu, anyway?
This is where Mali comes in, a Saharan country in West Africa where Timbuktu is. It's a land-locked state with Algeria, Mauritiana, Niger, Burkina Faso, Ivory Coast, Guinea and Senegal around it. Mali was formerly part of the three West African empires that controlled this region of the continent. It was then taken over by the French around the 19th century and gained its independence in the 1960s.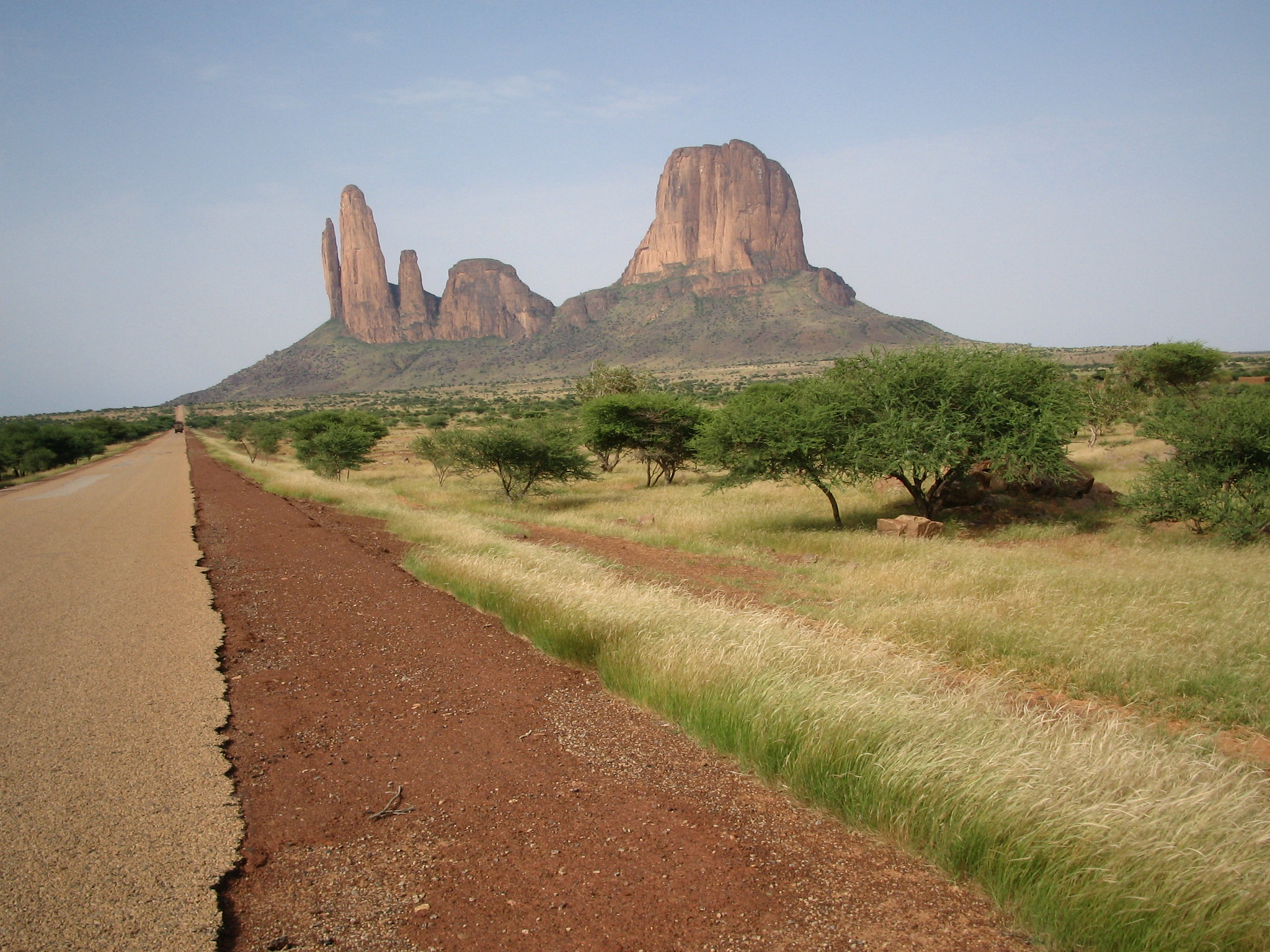 Unfortunately, traveling to present-day Mali isn't so ideal lately as violence is prevalent in the country with even civilians getting seriously injured over terrorist attacks. There are still a few tour operators in the country, however, who still assist visitors who want to explore the country through the scope might be a bit restricted.
Below, I'll be listing some of the best things you can only experience in Mali which, hopefully, we can all get to experience once the situation has gotten better.
Key Cities in Mali
Bamako – This is the country's capital and was considered as one of the fastest-growing cities in the world. This is where most of the administrative activities in Mali happen and are also where some of the most important buildings in today's Mali are situated.
This city can trace back its origins to the Palaeolithic era as evidence of settlements as early as this time can be found in some areas of Bamako. This is highly likely due to the proximity of the city to the Niger River Valley where they were able to grow an abundant food supply and trade as well.
Mopti – Another popular city in Mali is Mopti, which is said to have the highest concentration of the country's natural resources. It is also known to be the country's most valuable port as well as a huge commercial center.
Tourists are attracted to Mopti for its attractions like the Grand Mosque and the Pays Dogon.
Timbuktu – This popular ancient city is home to some of the country's most valuable possessions as it was an Islamic scholarship center for many years. Timbuktu takes pride in its manuscripts were teachings of Islam, mathematics, law, science and more where listed.
Aside from its historical significance, Timbuktu also served as a trade route for invaders before the country was colonized by France.
At present, Timbuktu is among UNESCO's World Heritage Sites.
Djenné – Another important city in the history of Mali is Djenné, a city in the Inland Niger Delta region. Old Djenné is one of the oldest towns in this part of Africa and has been inhabited since 250 B.C
Djenné also served as an important market center and link to the trans-Saharan gold trade back in the days.
Aside from its economic purposes, Djenné was also an integral part of the propagation of Islam in the country. Until now, you'll still see some of the historic Islamic structures in the city.
What To Do in Mali
1. Witness the amazing Mali architecture for yourself
If you do a quick online search about Mali, you'll notice how its buildings look nothing like what you'll typically see anywhere! Mali buildings are often made following the traditional adobe architecture, giving them their distinct orange hues. Some of the most notable structures are the Grande Mosquée in Djenné which is known to be the world's largest mud-brick building and the mosque of Musa I in the town of Gao.
2. Get to know more about life along the Niger River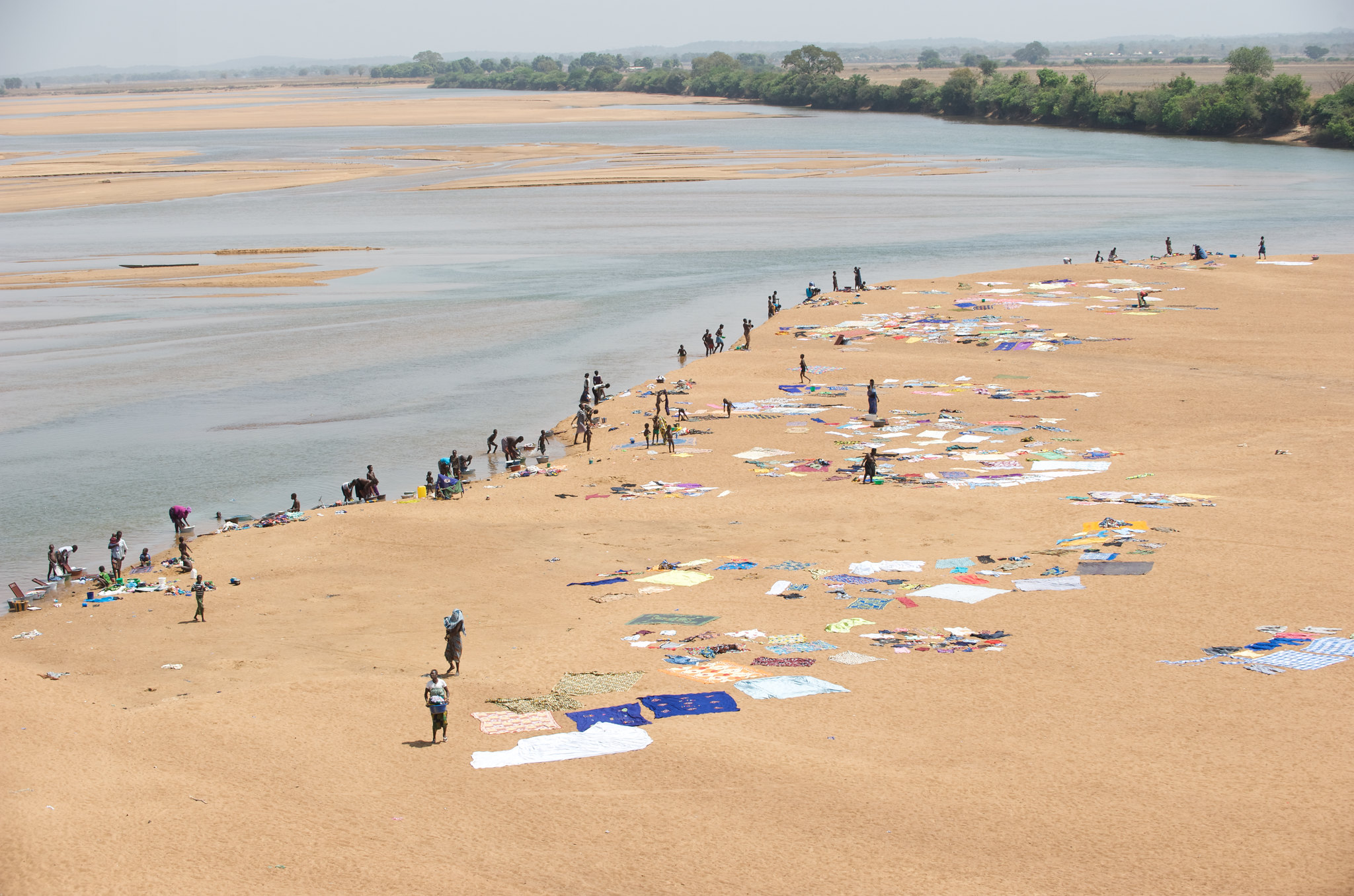 Mali is home to various ethnic groups, some of which chose the Niger river as their settlement as it is a good source of livelihood for them.
Mopti and Djenné are both settlements around the Niger River where people of different ethnic groups still live. Go ahead and visit any of these two to get an authentic experience interacting with Mali locals.
There's even a music festival being held around the river where Mali's best performers gather now and then.
3. Visit Timbuktu
Probably the most famous destination in Mali, this town was once thought of as a city made of gold. It wasn't, of course, but gold was often traded in its streets together with salt, spices, and dyes. Get to know this mysterious destination more by visiting its important mosques, structures made of mud, and even spending time with the Tuareg people (people who have been here since old times) by spending the night at their camp.
4. Explore the desert
As part of the Saharan region, Mali has its fair share of warm-colored desert land which you might be curious to explore. If you want, you can go ahead and visit the Pink Dune which is the highest spot along the Niger River. This looks especially beautiful during sunset as it turns into a beautiful shade of pink. To get there, you might need to hire a boat that will take you across the Niger river before you can go hiking up the mountain of sand.
5. Get in touch with nature
View this post on Instagram
Of course, no African trip will be complete if you don't get to experience their wildlife for yourself. Boucle du Baoulé National Park is a western Malian area where traces of prehistoric rock art and tombs can be found. Along with these, you'll find local animals like giraffe, elephant, buffalo, hippo and a few more in their typical surroundings here.
6. Go shopping for local products
Ségou, a city in south-central Mali, is located on the banks of the River Niger and is home to some very creative people. Not only do they make beautiful pottery, but they also produce the bogolan cloth which is dyed with fermented mud. Go ahead and visit so you can get to know more about Mali's local art scene.
7. Enjoy the capital!
As Bamako is the country's modern city, expect to find several interesting places and things that you can visit or do while you're there. There will be markets, botanical gardens, museums, and even craft centers.  If you want to see Malian artifacts, Musée National is a good destination for you. This is where you'll find interesting ethnographic items from Mali's ethnic groups.
Feeling a bit adventurous? Fetish Stalls might not be for the faint of heart, but if you can endure seeing skulls, skin, bones, dried animals or any of that sort, then it's an interesting venue to explore.
8. Join the Festival of the Desert
View this post on Instagram
It's been a while since it was last celebrated in Timbuktu. But if it ever comes back to Mali again and the situations are more stable than they are at present, this is something you definitely shouldn't miss!
The Festival Au Desert was inspired by the Touaregs' tradition of coming together for an annual meeting called Takoubelt which allows them to reconnect with one another, reconcile, and exchange thoughts. Here, you'll find amazing Malian artists coming together to celebrate art, music, dance, literature and more. 
It's also a way to celebrate the "La Famme de la Paix" which is the ceremony thousands of firearms are burned and transformed into a monument. It symbolized the peaceful ending to a rebellion that lasted for years in Timbuktu.
Frequently Asked Questions About Traveling to Mali
1. How do I get to Mali?
There are a few airlines operating flights to Mali regularly. You can get on a connecting flight to Bamako through Paris or Casablanca.
2. Do I need a visa to go to Mali?
If you are a citizen of any of these countries, you can go to Mali without a visa:
If you have a diplomatic and service passport from any of these countries, you can visit Mali for 90 days without a visa:
Cuba
Russia
Rwanda
China (public affairs passport)
South Africa (diplomatic, service and official passports)
Citizens of these countries can go to Mali with a visa on arrival:
Kenya
Rwanda
3. How long is the tourist visa application process? 
It takes around 10 working days for a Malian Embassy to process your tourist visa.
4. How long is a Malian tourist visa valid for?
You can apply for a 1-month single-entry visa or a 3-month and 6-month multiple visas.
5. Is Mali safe for tourists?
Unfortunately, the situation in some of Mali's regions isn't so safe for visitors at the moment due to terrorist activities.
If you would like to travel to Mali, it's best to check your country's travel advisory first and plan to make sure you don't get to places that are considered off-limits.
Also, if you want to visit, it's always advisable to get a local tour operator to make sure you're only going around places you are allowed to.
6. How do I go around Mali?
Public transportation like taxis and trains are accessible when in Mali.
7. Will I need a translator in Mali?
You probably will, unless you speak a little bit of French which is one of their official languages.
8. When is the best time to visit Mali?
The best time to visit is during the drier seasons of the year which go from October to January. You'll also want to avoid the harmattan wind which comes from the Sahara from January to May.

Are you on Pinterest? Pin these!