10 Things To Do in Fukuoka Prefecture, Japan [with Suggested Tours]
Are you planning to travel to Fukuoka, Japan, soon? Read our tips below on the things to do in Fukuoka with suggested tours.
Fukuoka is a prefecture in Japan in Kyushu Island, the southernmost region in Japan. Its largest and capital city is Fukuoka City. Though it's a separate island from Honshu, you can travel by land through their bullet trains, from Tokyo you can go there as fast as 5 hours. Don't miss this part of Japan! Check our list so that you know what to do and where to go!
List of Things to do in Fukuoka, Japan
View this post on Instagram
Getting there: Stop at Uminonakamichi Station or Saitozaki Station, or you can ride a ferry to Uminonakamichi Ferry Port
One of the best things to do in Fukuoka is to see its beauty. Uminonakamichi Seaside Park is a large park with not only gorgeous flowers but also a mini zoo, pools, and more outdoor activities. Since it's enormous, I recommend renting a bike, so to see everything! Spending a day or two here is so worth it!
It opens from 9:30 AM to 5:30 PM. Admission fees for adults (15 and over) is JPY 450, while the annual pass is JPY 4,500.
Getting There: Walk from Dazaifu Station
Dazaifu Tenman-gu is one of the main shrines to the patron deity of Academics and Scholarships of the Shinto, Tenjin. If you read the legend of the temple, it's pretty impressive. It is said that a great poet named Michizane was exiled by the Fujiwara clan, when he died he was buried here. He then became a deity and his spirit had revenge on those who banished him. He also loved plum trees, and you will see a plum tree inside the shrine.
Suggested Tour: Dazaifu Tenmangu Shrine, Misaka Hot Spring, Tenji Underground Mall, and Canal City Hakata Day Tour
Getting There: Walk from Futamigaura (Meoto-Iwa mae) stop
One of the best sunset views in all of Japan is at Sukarai Futamigaura. With the Meoto-Iwa (Wedded Rocks) linked by a Shinto rope, the white Torii, and the setting sun, it feels dazzling and romantic. It's very peaceful here too, and not many swim in the area, so you could enjoy the beach to yourself. Definitely, it's something you should not miss in Fukuoka.
View this post on Instagram
Getting there: Stop at Nishitetsu-Yanagawa Station
In the city of Yanagawa, you should not miss cruising along their rivers or canals. You can tour around this place aboard a donkobune or riverboats. It's like cruising along Venetian Canals in Italy as your helmsman may sing to you. It will surely be a memorable thing to do in Fukuoka.
Suggested Tour: Daito Donko Boat Experience in Yanagawa River
5. Ride a rickshaw and be in awe of Mojiko Retro
Getting there: Stop at Mojiko Station
In the port city of Kitakyushu is a ward named Moji. One of the most prominent buildings here is the Mojiko Station, an Important Cultural Property of the country, and looks like Termini Station in Rome. Many Western-styled and Japanese-styled buildings were built during the Showa Era; the red-bricked Customs Building is one of my favorite.
Suggested Tour: Moji-Ku Ward Rickshaw Sightseeing Trip in Kitakyushu City
View this post on Instagram
Getting There: Ride a bus from Hachiman Station or Yahata Station
If you are looking for a great view during the night, ride a cable or slope car to the top of Mt. Sarakura. The view here is awarded as a 10-Billion Dollar Worth night view in the country, so you would totally be enthralled with it. There's also a restaurant here, so don't worry if you are hungry. P.S. It's also a perfect date spot for lovers!
Getting there: You can walk from Tenmangu Shrine or stop at Dazaifu Station
Opened in 2005, this is one of the latest national museums in the country. Rather than art collections, this museum focuses on Japanese history and culture, especially in the Kyushu area. The building itself is striking as it is made of wood and glass and located on top of the hill. Plus, English tours are free!
Suggested tours: Kyushu National Museum Admission 
View this post on Instagram
Getting there: Walk from Nishitetsu Shingu Station to Shingu Port, Ride a ferry from Shingu Port to Ainoshima Port
Cats, anyone? There are many islands in Japan where animals live; cats, rabbits, etc. In Fukuoka, the nearest feline haven is Ainoshima Island. About 500 feral or stray cats live on the island, but don't worry, as most are friendly. Aside from cats, you could also see how locals live in this place.
Getting There: Stop at Ohori Koen Station
Inspired from the West Lake of China, Ohori Park is located in the center of Chuo Ward. It has one of the best sceneries as there is a pond in the middle. Near here is Fukuoka Art Museum and also the Fukuoka Castle, which you can visit. It's a great place to relax and just enjoy Mother Nature after traveling all over this prefecture.
Getting there: Take a bus from Hakata or Tenjin Station
The tallest seaside tower in the country is no other than Fukuoka Tower. This 234-meter tower looks thin and is just 3,500 tons, but can withstand a magnitude-7 earthquake and strong wind speed. There thousands of half-mirrors here, so it's also called Mirror Sail. You can check the beauty of Hakata Bay and Fukuoka up above; the best time to visit is on sunsets. It's one of the best things to do in Fukuoka!
Suggested Tour: Haneya Kimono Rental in Fukuoka with Fukuoka Tower Observatory Ticket
11. Find accommodation in Fukuoka, Japan
Where to Stay in Fukuoka, Japan
Budget Hotel
Set in the heart of Fukuoka, Hotel WBF Grande Hakata features rooms with free WiFi. Featuring a 24-hour front desk, this property also welcomes guests with a restaurant and a terrace. All rooms in the hotel are fitted with a 50 inch flat-screen TV. The private bathroom is equipped with a bath, free toiletries, and a hairdryer.
Price: Starts at USD 40 per night for a Standard Double room for two.
Luxury Hotel
Opened last 2019 and only 150 m from JR Hakata Train Station, Miyako Hotel Hakata offers stylish rooms with a flat-screen TV and a private bathroom. Free WiFi is available throughout the property. The air-conditioned rooms at the Miyako Hotel Hakata come with pajamas and slippers. Guests can relax in the bathtub or watch a pay-TV program.
Price: Starts at USD 180 per night for a Double room without a view for two.
How to go to Fukuoka, Japan
Nearest Airport: Fukuoka Airport serves Kyushu Island. It has both domestic and international flights. Countries with flights here include South Korea, China, Hong Kong, Taiwan, Malaysia, Philippines, Singapore, and Thailand.
From Tokyo: You will need to ride a Shinkansen (bullet train) to Toyama, which costs about JPY 6600 plus a seat fee of JPY 6900. From Toyama Station, you can ride a train for at least JPY 570.

About the Writer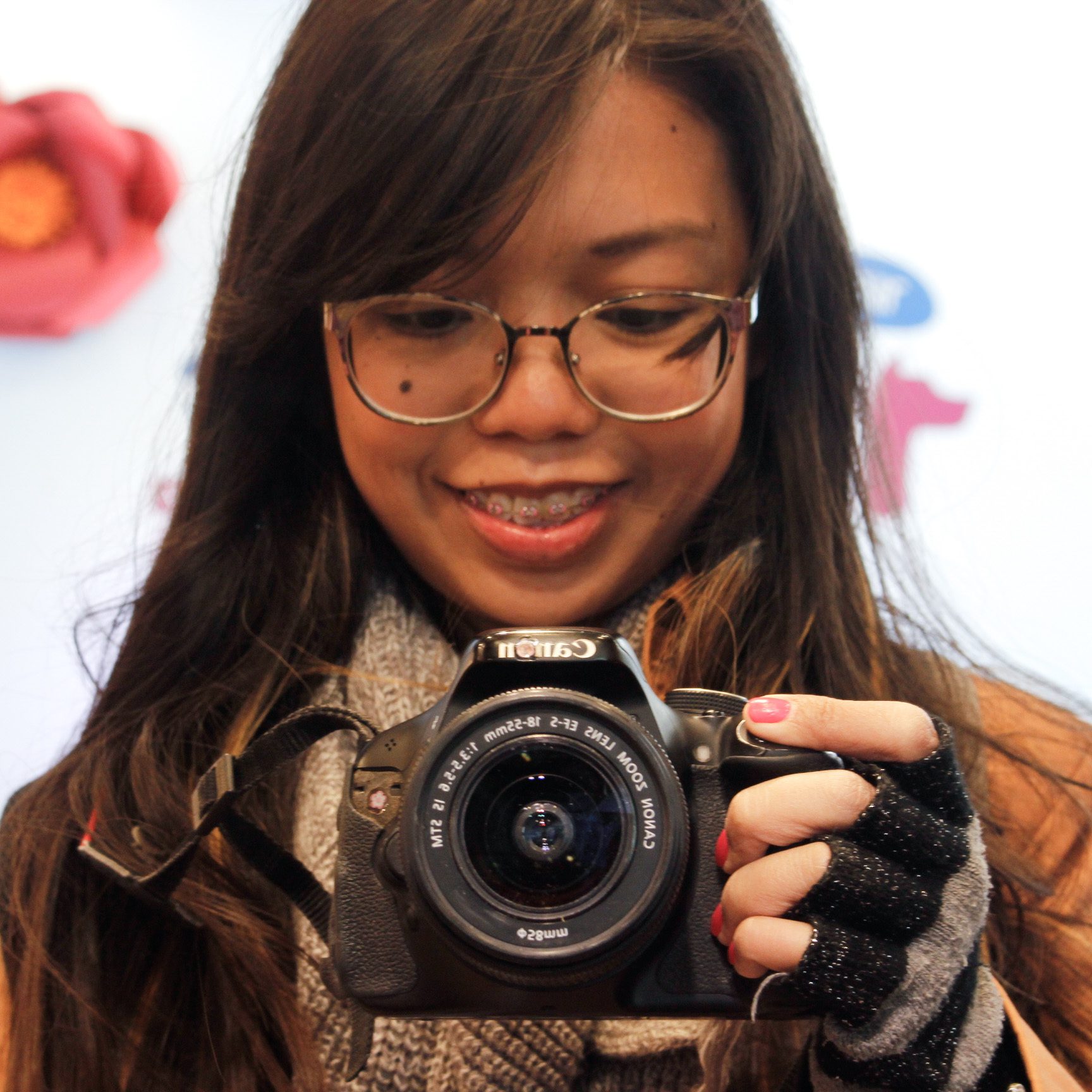 Hey, I'm Lyza! I once was a person who just imagined going to places "one day" but decided to pursue my dreams. My first travel abroad was in Japan, solo, last 2018, and fell in love with the journey since. I'm aiming to visit 10 countries before turning 30 and 2 new places in the Philippines every year. Besides traveling, I love organizing trips, photography, reading, and making new friends. Follow my adventures through my Instagram.

Are you on Pinterest? Pin these!