10 Best Things to do in Halong Bay, Vietnam [with Suggested Tours]
Want to see the beauty of Halong Bay, Vietnam? Read our tips below on the things to do in Halong Bay with suggested tours!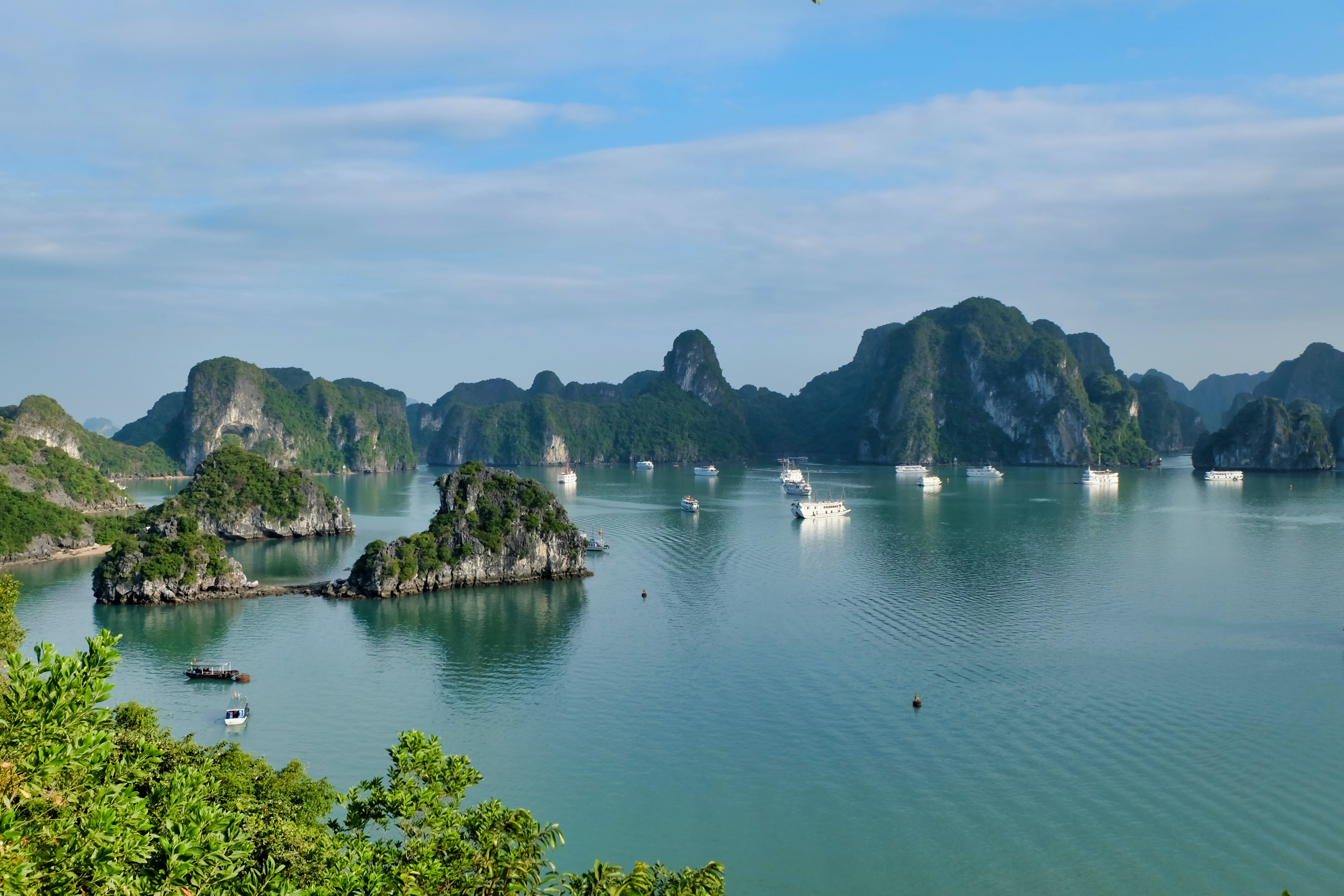 If you're in Vietnam, going to Halong Bay is a must. This beautiful bay is a popular place for scuba diving, rock climbing, and hiking. It is a magical place par excellence to admire the beauties of nature. The emerald waters, towering limestone islands, and stunning caves, Halong Bay is indeed a place to unwind. Is it worth a visit? Absolutely yes! With the adventure and mystery it brings, everyone deserves to see the real wonder of this gorgeous bay.
List of Best Things to do in Halong Bay, Vietnam
Tu Long offers breathtaking views but without the crowds. It's much less crowded than Halong Bay and which presents exactly the same landscapes. An incredibly beautiful bay and fantastic sunsets included. Highly recommended!
Suggested Tour: Halong Paloma Cruise: Amazing 3 Day & 2 Nights from Hanoi
This Long Bridge is a landmark. It's a beautiful bridge connecting two parts of Halong city. This is a very impressive bridge, from which excellent photographs are obtained, both in clear weather and in fog.
View this post on Instagram
A beach in Halong Bay and a good place to relax during the summer season. You can see the typical scenery of Halong Bay in the sea, so you can enjoy the atmosphere. You can spend your time eating Vietnamese food as there is a local seaside restaurant.
A gigantic cave. Sung Sung Sot Cave is located on the same island as Virgin Cave, its access is made through narrow and steep staircases surrounded by lush vegetation. These natural caves were used as a refuge for pirates. Inside you can see formations that resemble guards talking and in the other a general who watches his troops. The light that penetrates through the holes reflected by the movement of the waves from the outside seems to give life to these formations.
Suggested Tour: From Hanoi: Halong Explorer 3-Day 4-Star Cruise
A huge cave, discovered in 1993. Inside there are quaint stalactites and stalagmites, many beautiful surreal panoramas, and interesting lighting. To get into the cave, you need to climb quite steep steps, of which there are about 200. The stalactites are illuminated with multi-colored lamps, which adds to the effect. It's definitely worth a visit.
Suggested Tour: Halong Day Tour: Islands, Caves, Kayak with Dragonfly Cruise
While crossing the bay of Halong you will pass here. Despite the tourist invasion, this island remains magical. The island itself is not very big, but it has two things you must go for; the viewpoint where you can see all the beauty of Halong Bay and second, a beach where you can cool off. To get to the top, it can take at least 30 minutes to climb but definitely worth it.
Suggested Tour: 2D1N Mystical Halong Bay Tour from Hanoi on 3-Star Cruise
Another beautiful cave in Halong Bay. To get there you have to go by boat. You'll find multi-pass paths among ancient nature, bizarre stalagmites, and stalactites hang high from above. Such Wonderful beauty!
Suggested Tour: Hanoi: Round-Trip Halong Bay with Transfers
View this post on Instagram
Castaway Island offers plenty of activities for tourists that want to have some fun. These activities include kayaking. It has calm waters and stunning scenery. Lots of parties and the landscapes of Ha Long Bay speak for themselves.
View this post on Instagram
Along with several of these islets, this floating town is located, where you can still see the harsh living conditions that this part of the population experienced. Here, you can broaden your cultural knowledge appreciating a different conception of life, for example in their boats and floating houses they grow edible plants, fish, etc.
Suggested Tour: From Hanoi: Ha Long Bay and Bai Tu Long Bay Luxury Boat Tour
View this post on Instagram
The access to Tien Ong Cave is by boat. From the dock to the entrance, you will climb a steep staircase, but the stairs and passages are well maintained, so even small children can do it. If you want to see this limestone cave, visit it during your trip to Halong Bay!
Where to stay in Halong Bay, Vietnam
Budget Hotel
Featuring family rooms, this property also provides guests with a terrace. The rooms are fitted with air conditioning, a flat-screen TV with cable channels, a kettle, a shower, a hairdryer, and a desk. All rooms include a private bathroom.
Price: Starts at $13 per night for Standard Twin Room, includes taxes and charges, and it offers a free cancellation.
Luxury Hotel
Scarlet Pearl Cruises features a restaurant, fitness center, a bar, and a shared lounge in Ha Long. Featuring water sports facilities, the 5-star cruise has air-conditioned rooms with a private bathroom. There is a hot tub, evening entertainment, and a 24-hour front desk. On the cruise, each room comes with a balcony with a sea view. Continental and Asian breakfast options are available daily at Scarlet Pearl Cruises.
Price: Starts at $469 per night for Silver Pearl Suite with Balcony, includes taxes and charges, free breakfast, lunch, and dinner, and it offers a free cancellation.
These are the possible things you can do in Halong Bay, Vietnam. So if you are ready to have a fun and exciting trip, you know what to do and where to go! So pack your things now and prepare yourself for a wonderful adventure in Halong Bay.
How to go to Halong Bay, Vietnam from London
There's no airport in Halong Bay. The nearest airport is located in Hanoi.
Via Vietnam Airlines: (one way)
*From London Heathrow – Hanoi
Ticket Price: £476.81
*From Hanoi to Halong Bay via Bus, Car or Van
Traveling from Hanoi to Halong Bay by bus or car is the most convenient option. The ride only takes around 2.5 to 3 hours by car or van and 3.5 to 4.5 hours by bus.
*Prices are subject to change. You can visit Skyscanner for more details about the ticket prices.

Are you on Pinterest? Pin these!

About the Writer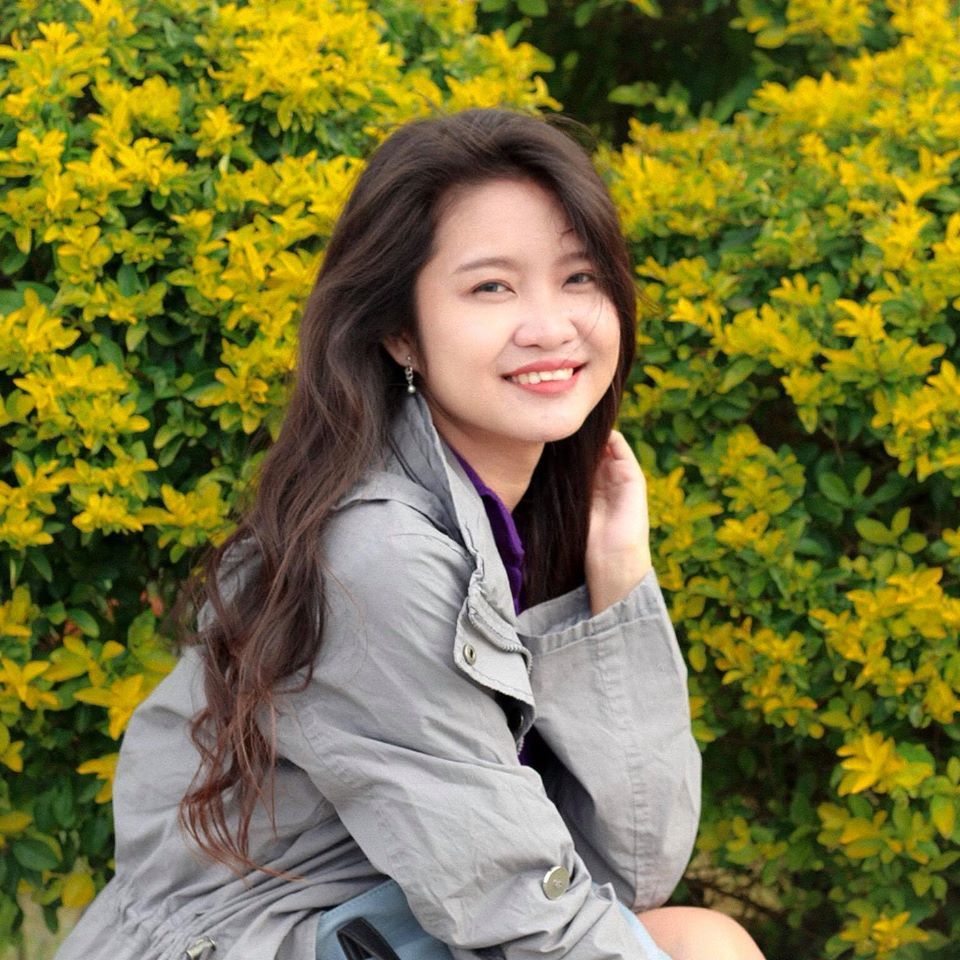 Hi there! I'm Fatima. My first major travel was in 2016 in the beautiful city of Cebu. After that, I got interested in traveling. Now I enjoy learning languages and other country's cultures. My goal is to visit at least one country each year and to share my experiences with other people through writing or blogging. Witness my journey by following me on Instagram.​​​​​​​​​​​​