Cancun Travel Guide – The Best Beaches in Cancun, Mexico
Enjoy the Caribbean Sea in a coastal city in Mexico, Cancun. Cancun is very popular due to its stunning beaches and resorts and fun nightlife. However, it doesn't only offer fun under the sun or stars, but also sites of historical value.
When you go to Cancun, and if you want a break from the beach there are ancient ruins of the Maya Civilization in Cancun. Dive spots and eco-parks are great places to go.
Spring break, March to April, is perhaps the busiest time in Cancun due to university students spending their vacations. A great time to visit if you don't like the cold weather in your part of the world is from December to April. There are also events in May and September you would enjoy and from July to August an opportunity to see whale sharks.
There are countless beaches in Cancun, and we have summarized our top 10. Enjoy swimming, sunbathing, or relaxing on the Best Beaches in Cancun:
Check out this beautiful beach with crystal blue waters; Dolphin Beach. You can get a view of the Hotel zone or relax under the shade on one of the best beaches in Cancun. You can also try fun activities like Jet Ski, parasailing, or surfing. For a public, accessible, and famous beach you could see the effort in keeping it clean, too, so be a responsible traveler and throw garbage properly. Don't forget to take a picture of the Cancun sign. Be ready to be in awe of the beauty of Playa Delfines.
Suggested Hotel: Emporio Cancun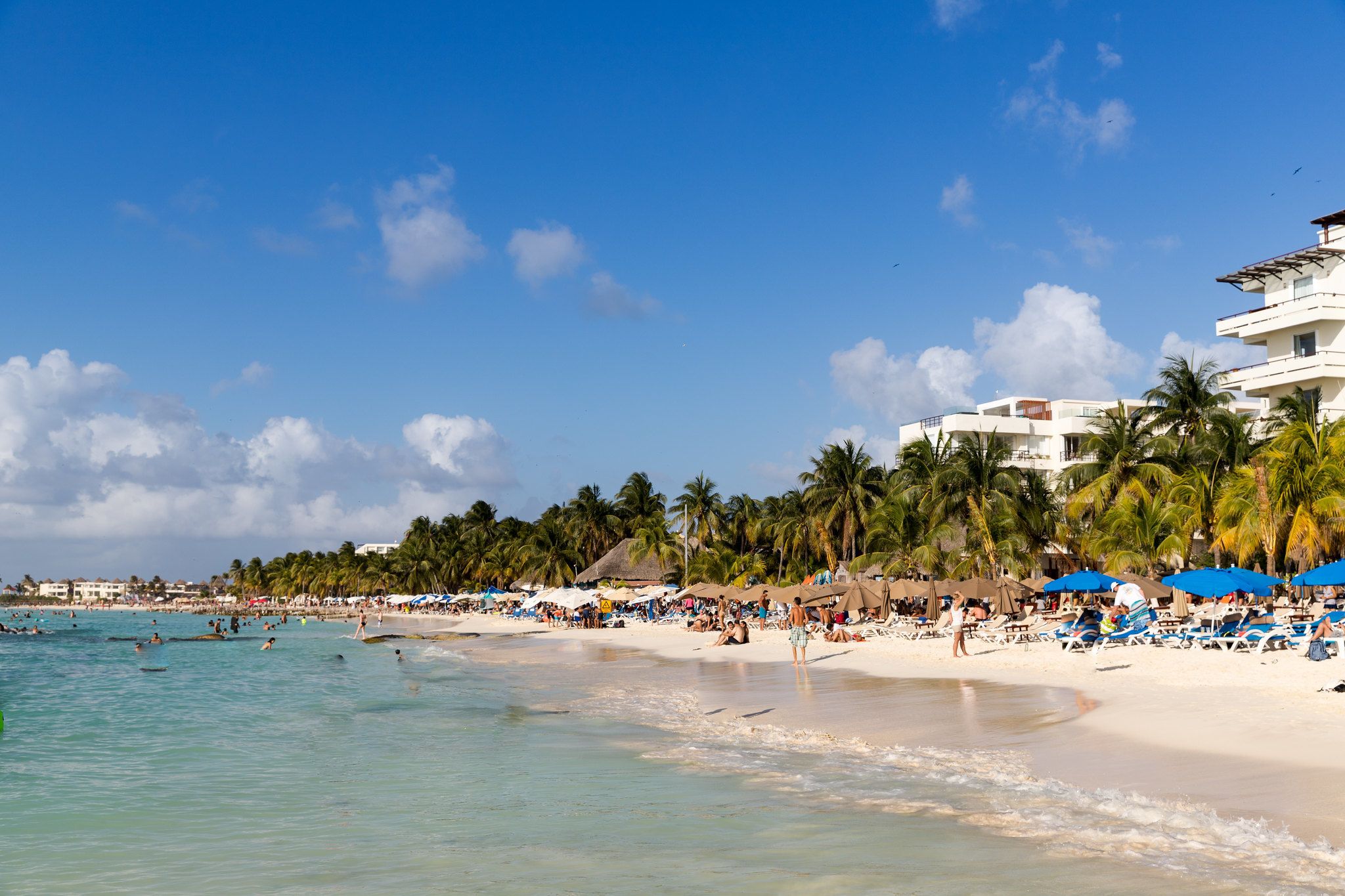 Isla Mujeres or Island of Women is one of the best beaches in Cancun, Playa Norte. Walk along the soft white beach and breathe in the sea breeze as you enjoy the clear warm blue water. If you see the pictures from Playa Norte, then don't get shocked that it's more gorgeous in reality. Get ready with your swimwear as you would love to model them here and take pictures. If you want to see sea turtles then there's a facility on the island where you can see them breeding. It's truly a paradise on earth.
Suggested Hotel: Ixchel Beach Hotel
See Isla Mujeres in the distance at Playa Langosta. Enjoy the bright and calm waters on this public beach. For those who have kids, you can bring them here. There is also free parking at the nearby entrance. You might want to bring food and chairs in case nothing is available when you get there. There are also more locals here than tourists, so you would feel the Mexican spirit relaxing on one of the best beaches in Cancun.
Suggested Hotel: The Royal Cancun
A hidden gem with beautiful beaches and waters is the Playa Marlin. Witness a marvelous sunset as you lay down on the beach or walk on the sand of this public beach. You might want to be careful though when swimming since there are times the current is strong and the waves are high. If you want a more relaxing vacation, go early here on a weekday and have a massage by the beach. Your getaway will genuinely be memorable on one of the best beaches in Cancun.
Suggested Hotel: Live Aqua Beach Resort
Want to swim with sea turtles? Well, prepare your snorkel gears as you swim the waters of Akumal Beach. The beautiful protected area makes this one of the best beaches in Cancun. Many guides can offer you to see the turtles, but check out others' offers as you might be charged high. Pair a lounging on a chair and some wine-sipping equals a perfect vacation.
Suggested Hotel: Secrets Akumal Riviera Maya
If you want an off-beaten path, go to Playa Puerto Morelos. With its white sand, clear waters, and marine life, this is one of the best beaches in Cancun. Prepare your gears as you discover coral reefs in this part of Mexico. You could also walk to Playa Punta Brava, which is also an excellent place to snorkel and swim and with lesser crowds. If you are a couple, book an all-inclusive room and have a romantic getaway.
Suggested Hotel: Now Jade Riviera Cancun
Away from the busy hotel zone in a place called Tulum is Las Palmas Public Beach. With a long stretch of white sand and crystal blue waters minus the crowd, you would fall in love with this place. There are also some rocks nearby, which would look great for pictorials. The vibe is relaxing, so ready your chairs, towels, and umbrellas as you enjoy a spot at Las Palmas.
Suggested Hotel: Mi Amor
With super soft sand and more crystal blue water, this is one of the best beaches in Cancun. This is a public beach, so you don't need to pay entrance fees or stay at a hotel nearby just to access it. This place can also get lively with the crowd wanting to eat or drink by the beach. If you are up for a swim, ask the lifeguard nearby if it's safe or the best spot. Try spending a night here in a tent; you will surely love the stars and the setup.
Suggested Hotel: Royal Sunset Beach Resort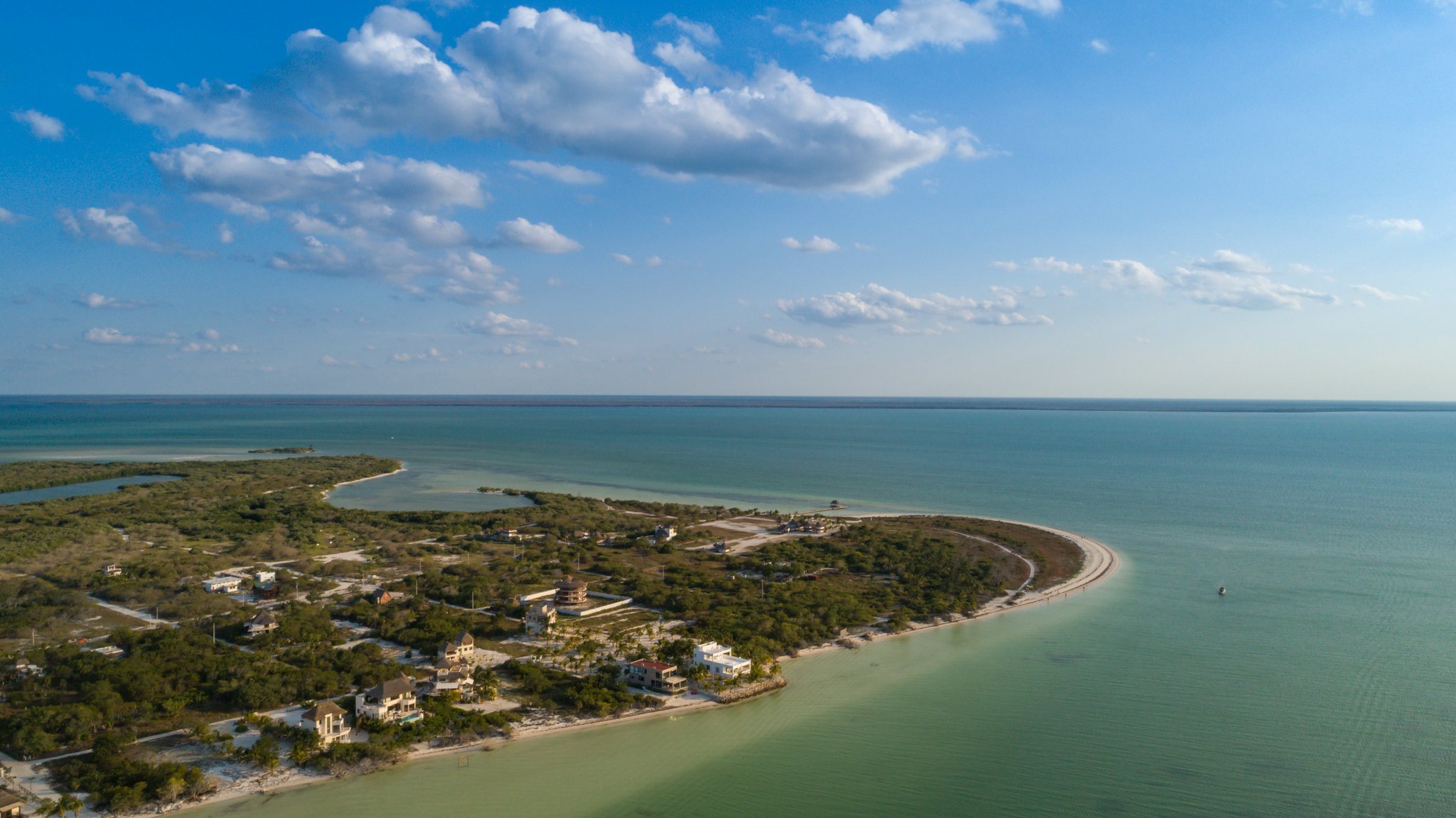 As this is one of the places to Isla Mujeres, you would enjoy your time here. This place is ideal for those who want to snorkel too. The water is also clean, clear, and calm. It's a Locals beach so you would find more Mexicans than tourists; the prices of the bars and restaurants are not that high too. It's a great beach to feel the local vibe of Cancun.
Suggested Hotel: Casa Tortugas Boutique Hotel
Another beach away from the crowd. Enjoy walking along the beach and seeing hotels, and shops in this part of Mexico. You may also try diving or kiteboarding if you want an adventure. Prepare your towels and umbrellas as you relax and feel the sea breeze. In case you want to take a break from the waters, then there are ancient Mayan ruins near Playa del Carmen.
Suggested Hotel: Mahekal Beach Front Resort & Spa
How to get from Cancun airport or your hotel to the Hotel Zone beaches.
Acquiring a transportation method from the airport of Cancun to your destination can be a bit tedious if you do not anticipate from the beginning this type of travel needs. Therefore, a Cancun Airport Transportation service will be ideal for you because you will have the ease of getting from one place to another directly and without sharing your trip. An alternative that will save you from many hardships during your trip.
With incredible beaches and absolutely crystal clear waters, there are a lot of the best beaches in Cancun; we have listed our top ten here. So we hope you enjoy your holiday getaway in this resort city in Mexico. Don't forget to bring your snorkel gears, sunscreens, and umbrellas and buy new swimwear too. I'm pretty sure you are going to have a great vacation. Happy Travels!​

Are you on Pinterest? Pin these!