A Week of Boutique – The best things to do in Cartagena, Colombia
We arrived in Cartagena Colombia at about four in the morning, gently chugging our way into the Boca Grande harbour, dozing half asleep in our beds to the deep throbbing of an old diesel engine. We had been five days at sea, crossing the Caribbean on a San Blas sailing trip, from Panama to Colombia, via the San Blas Islands on the Ave Maria, a classic 1960's twin-mast sailboat. As we anchored down the sun was beginning to rise behind the city skyline, painting the sky a million shades of pink, orange, red and purple, as if charging the sleeping city with vibrancy, ready for the day ahead. We knew almost nothing about this new city place had arrived in (we prefer it that way) and had everything to discover – places to visit, what to eat, where to stay and all the best things to do in Cartagena Colombia!
Cartagena is a city rich in history and culture, steeped in intrigue and tales of gold and pirates. Its colonial past stills reigns high in the city, with the most of the tourism, valuable and most desired property – boutique hotels and grand open plazas filled with stylish cafes, cocktail bars and fine cuisine restaurants – all within the ancient city walls. This old city, or El Centro, is also home to many of the best places to visit in Cartagena; from a church with a coral stone façade; San Felipe de Barajas Castle and the Plaza Santo Domingo. The best things to do in Cartagena are spread far and wide across the city and beyond, from white-sand beaches to volcanic mud baths, but don't forget to slow down and take the time to wander the streets, observing and absorbing the day-to-day activities and laid back Latino life all around you.
The huge number of grand colonial buildings and the city's continual success as a centre for culture, wealth and tourism, has resulted in an explosion of stunningly individual boutique hotels in Cartagena Colombia. The high ceilings, open courtyards, and historic features colonial Cartagena lend themselves perfectly to the growing love of boutique hotels all over the world. The boutique hotels in Cartagena offer a personal and unique experience beyond anything that can be found in conventional 'luxury' hotel chains. The experience is so rewarding that it a boutique hotel is no longer just a place to stay, but on its own has become one of the best things to do in Cartagena Colombia!
TOP TRAVEL TIP –
Most travelers don't require a visa to travel to Colombia, but make sure that you check your visa requirements before you travel. If you need help with a visa application and return flight reservations, you can apply for Kach's Travel and Visa Coaching Services and Rent-a-Flight Service.
Things to do in Cartagena Colombia
1. Stay in a boutique hotel
There are so many to choose from and each has its own unique identity and personality, so even the bed you choose to sleep in, the floor you empty your suitcase onto, and the breakfast you eat in the morning, all come together to form an experience that makes a stay in a boutique hotel one of the best things to do in Cartagena.
Many have had facilities added which are hard to imagine being possible in buildings this old, like refreshing swimming pools on the rooftop, or hidden in the basement amongst the ancient arches and foundations which support the building.
Rooftop swimming pool – La Passion Boutique Hotel
A combination of antique and handmade furniture and accessories, fused with modern artworks and design features. Our boutique hotel suite in La Passion, featured stone, spiral staircases, perfectly preserved distressed stonework, a rooftop pool and even an open plan concrete bathtub in the bedroom of our luxury suite!
2. Explore the old walled city by horse-drawn carriage
The number of cars within the old walled city is heavily restricted and almost all motorbikes are forbidden, so the streets are very peaceful, making them perfect to stroll around day and night. One of the best things to do in Cartagena Colombia is to take a ride around the colonial city in a classic horse-drawn carriage, which beautifully reflects the character of the old city itself, without looking like a cheap tourist imitation. It's the perfect way to experience Cartagena in the cooler air of the evening.
See Cartagena Colombia by horse and carriage.
3. Walk along the historic city walls
The 16th-century walls that to this day shield old Cartagena from all that is outside take about 90 minutes to walk around and cover every aspect of Cartagena's beauty; the warm Caribbean lapping the shores, ancient churches, massive plazas and multi-coloured colonial mansions painted in a variety of pastels. Features like this are what have earned the city its status as a Unesco World Heritage city. An evening walk atop the 300-year-old walls is one of the best things to do in Cartagena, Colombia to ensure that you see the best of this magnificent city!
The walls of Cartagena Colombia, by night
4. Go sailing, or spend the day on a yacht!
You cannot come to Cartagena and simply walk around on dry land all day! The same natural land formations and islands that protected the city and its harbour when the Spanish were in the rule, now provide endless day trips by boat, with miles and miles of white sand beaches and national parks. Just across the channel from San Fernando is the island of Baru, which offers long stretches of perfect, palm-lined beaches, resorts and even private properties for rent, if you prefer a bit more privacy, like this luxury holiday villa, Casa Baru with private swimming pool and its own jetty! (Contact La Passion Boutique for more details)
Casa Baru Villa, Rosario Islands, Cartagena Colombia
The Rosarios islands are the biggest group of islands in Cartagena, about 45 minutes by public boat, and they offer the greatest range of resorts and activities, although prices are substantially higher than the rest of the area. You can easily jump on a public boat from Cartagena in the morning and there are boats returning in the afternoon.
Island yacht day trip with La Passion Hotel
We took a day trip on a 30-foot private motor yacht with some other guests from La Passion hotel. We cruised down the coast to Playa Blanca, before continuing to Isla Baru to relax in the pool for a couple of hours before ordering some fresh fish and coconut rice to the boat from one of the restaurants on the shore. When it comes to a real luxury Caribbean experience, a day trip on a boat, a yacht or to one of the coastline's many islands is one of the best things to do in Cartagena Colombia.
Check out some of the cool and cheap tours you could do in Playa Blanca.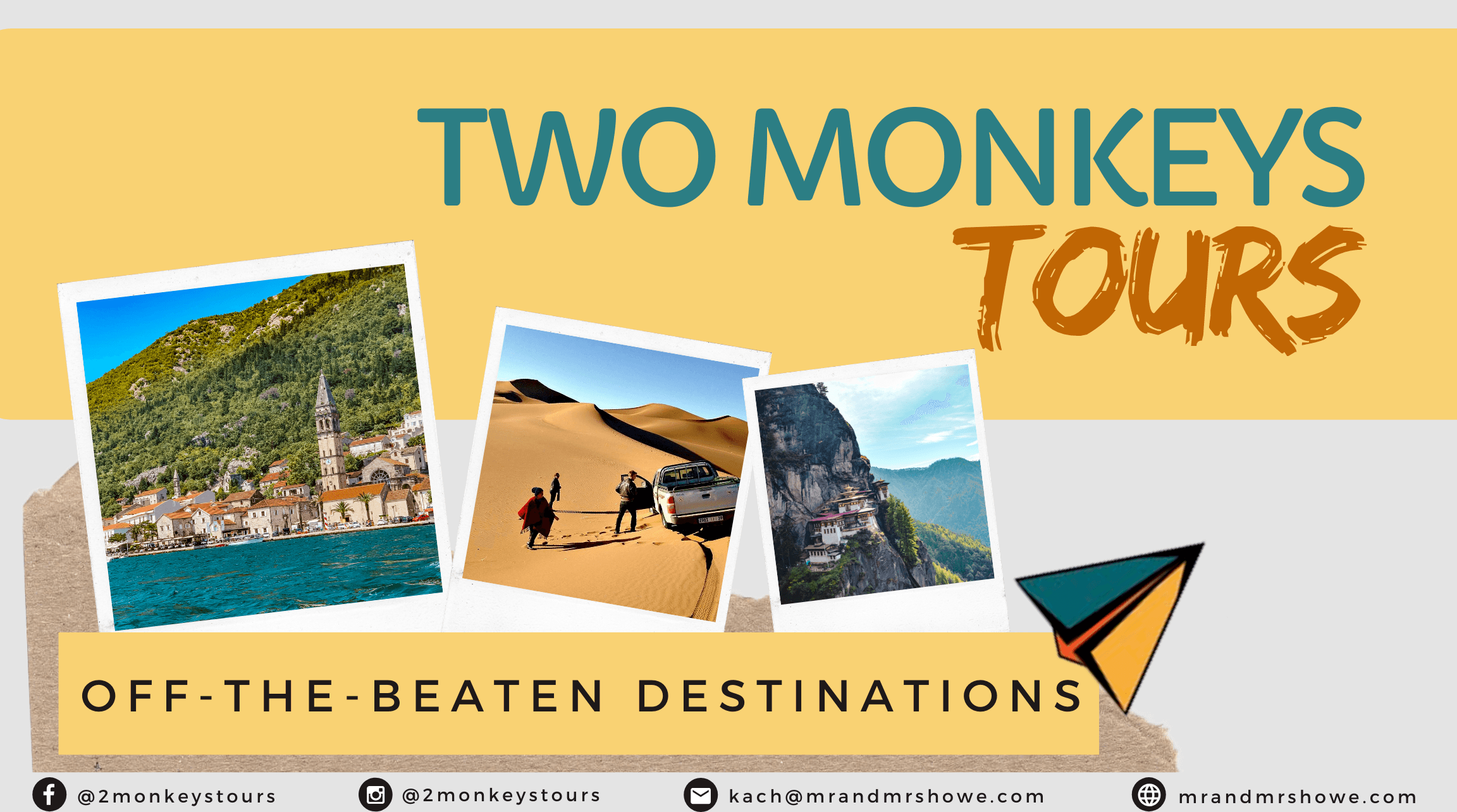 5. Have a mud bath in an active volcano
There are not many places in the world that you can quite literally climb inside a small active volcano, filled with natural mud and bubbling with volcanic gases, but you can here and it's one of the best things to do in Cartagena Colombia. Less than a one hour drive outside of the city towards Barranquilla sits the El Totumo volcano, a modest volcano by any standards, more like a small hill, filled warm mud! But don't be fooled, because, beneath that mud, this little giant is surprisingly active, constantly pushing out giant gas bubbles which explode on the surface.
El Totumo volcano mud bath spa
For only 10,000 Pesos ($4) you can climb down into the crater, floating in the mud while being massaged with volcanic medicinal goodness. Once the massage is done, you can relax in the revitalizing sludge until you're ready to get out. When you finally do climb out, covered in grey mud, there's another surprise ready for you. Walk down to the edge of the nearby lagoon, sit down in the water and a local Colombian lady will be there, waiting for you, with a bowl, to thoroughly wash you down until there's no mud left – anywhere! It's a once in a lifetime experience that will never be forgotten. And you'll have silky smooth skin too!
We went with Martin from Cartagena Tour Guides. who organised all the whole day and even picked us up from our hotel reception. He and his guides know everything there is to know about Cartagena and have all kinds of tours on offer to explore the best things to do in Cartagena Colombia. Check out their reviews on Tripadvisor.
The ladies washing us down after the mud bath!

Read Related Articles:
Best Places to visit in Cartagena, Colombia
Rosario Islands
One of the most beautiful places to visit in Cartagena Colombia, the Rosario Islands, or Islas del Rosario, is an archipelago located off the coast of Cartagena Colombia, made up of 27 islands and miles of protected coral reefs. It's also one of the 46 Natural National Parks in Colombia due to the coral reefs and surrounding natural habitats. It's easy to get to the main island of Isla Rosario by public boat from Cartagena, but to reach some of the smaller, less inhabited islands, you'll need to find a small, private boat to take you.
Visiting Islas de Rosario
Playa Blanca
One of the best beaches in Colombia, Playa Blanca is a few minutes by boat from Isla Rosario and has a long expanse of white sand and crystal clear blue water. There are enough beach bars and restaurants, with affordable hostels above them so that you'll have no shortage of fresh seafood and cold beer. If you visit at the very peak of high season, then you may find it a bit crowded, otherwise, Playa Blanca is definitely one of the best places to visit in Cartagena Colombia.
Las Bóvedas
Las Bóvedas is a series of 23 structures built into the city walls in the 16th century, originally designed as vaults for weapons, ammunition and anything important the Spanish wanted to hide from possible invaders. Later the vaults were used as dungeons during the civil wars of the 19th century, even though at high tide they flooded knee-high with sea water! Now the old vaults house local shops, boutiques, and local goods stalls, full of interesting merchandise and souvenirs, making them one of the best places to visit in Cartagena Colombia.
Las Bovedas street shops, Cartagena Colombia
Mercado Bazurto
The biggest fruit and wet market in Cartagena is usually associated with the words; filthy, smelly, chaotic, not-for-the-faint-hearted, or even scary. But if you can look past all that, then you'll get to see the incredible, no-frills reality of what life is like for the real Cartagenians who work, sunrise till sunset, to keep the city alive and create the atmosphere that tourists come from all over the world to enjoy. Simply one of the best places to visit in Cartagena Colombia. This is the real Cartagena.
Mercado Bazurto Cartagena Colombia
Visit Iglesia de San Pedro Claver
The most beautiful church in Cartagena and the monastery from which Saint Peter undertook his mission to improve the lives of slaves who were brought to Cartagena by the ship full, in conditions so horrific that a third did not survive the journey. As well as being an important part of Cartagena's social and religious history, making it one of the best places to visit in Cartagena, it's also one of the most beautiful buildings in the city, with its external façade constructed completely of coral stone.
What to Eat in Cartagena Colombia
Described by many as the culinary capital of Colombia, the most prominent local ingredients of fresh seafood and fresh fruits and vegetables form the basis for a healthy and vibrant cuisine. Taking influences from all of the cultures that ever came to Cartagena, the local dishes are a fusion of Spanish, African and indigenous flavours and textures. Having a good meal in Cartagena is easy because they're everywhere for very reasonable prices. The only question left, is with all of these choices, what to eat in Cartagena Colombia?
Related Article: Looking for affordable accommodation? Check out our Ultimate List of Best Hostels around the World!
Sancocho (stew)
Colombia's own special take on the stew. Cooked with chicken or with seafood, depending on the chef, then traditional local ingredients are added, like Yuca, plantains, sweetcorn, and cilantro (coriander).
Empanadas
Tasty little pockets of cornmeal goodness, filled with a choice of ingredients – egg, chicken, vegetables, cheese – then deep fried in oil until crispy. Easily one of the best things to eat in Cartagena Colombia. Just try to pass an empanada stand without eating one!
Cartagena Colombia has the best Empanadas in South America!
Fritanga
Fritanga can be any one of many different types of food, as long as it's fried! Everything from yucca, bunuelos (cheese balls in the maize-flour batter), to slight more original local delicacies like pigs feet, skin, ears and intestines.
Get your fix of deep fried food!
Ceviche
With such an abundance of fresh from off the boat seafood, it's often better not to cook it at all to get the most out of the flavours. Ceviche is a tradition along any Central and South American coastline, but with its cultural influences, ceviche in Cartagena has something a little something special, that could even rival Peru! Raw fish, marinated in lime juice with other added herbs and ingredients. If you see ceviche on the menu, then there's really no need to ask what to eat in Cartagena Colombia!
Fresh Ceviche in Cartagena Colombia
Traditional Caribbean Special – Red Snapper with Coconut Rice and Plantains
How can such a simple dish possibly bring so much pleasure and enjoyment? The red snapper is usually pan-fried, whole, to a perfect balance of taste and texture, with a patacones (squished, fried plantain) and rice infused with pure, natural coconut.
Fried red snapper and coconut rice in Cartagena Colombia
Now that you don't have any confusion about what to eat in Cartagena Colombia, all you have to do is get out there and try all of them!
Find accommodation in Cartagena, Columbia
Where to stay in Cartagena Colombia
There are three main places to stay in Cartagena (actually, four if you count Boca Grande, but I don't). I've kept this short and simple, with a personal recommendation for each location, based on our own personal experience!
The old walled city – El Centro.
Already well introduced throughout this article, the old walled city is the best place to stay for colonial architecture, old streets, restaurants, atmosphere and of course boutique hotels. There are dozens to choose from, but we recommend La Passion, on Calle Estanca del Tabaco, for its perfectly refreshed, yet weathered antique architecture, set over two very high floors with a stunning rooftop pool and restaurant. Oh, and the suite with open plan sunken bathtub and balcony. We've been lucky enough to stay in some very special places, but La Passion is the most special yet!
Check out their reviews on Trip Advisor!

Getsamani
The old city of El Centro can be a little expensive, so if your budget doesn't stretch that far, then look to Getsamani for that same classic feel, but with much lower ceilings and populated with backpackers! An area really starting to come into its own, it has loads of hotels to choose from at fairly cheap prices, but the boutique theme is starting to spread and there are new boutique hostels and hotels popping all the time. Try Casa Relax for a nice B&B hotel in the center of the city that still manages to feel like a colonial home. Swimming pool and hammocks are nice finishing touches too!
Check out their reviews on Trip Advisor.


Isla Baru
When you decide to get out of the city for a while, Isla Baru is a real relaxing haven by the sea, with miles of beaches, crystal clear warm water and fresh seafood everywhere! We spent the day at Casa Baru, in Cholon Bay, Isla Baru, a luxury house with swimming pool and direct access to the sea and its own personal jetty!

Are you planning your awesome trip soon? Let us help you! 
Check out the different travel services that we offer!
DIY TRAVEL PLANNING, VISA APPLICATION & TRAVEL COACHING
Have you purchased your Travel Insurance? If not, check out this article on why travel insurance is so important and how to choose the right insurance for you. 

Are you on Pinterest? Pin these!