My Food Trip Itinerary in the UNESCO Creative City of Gaziantep, Turkey
To fill you in with the details in case you haven't been following my posts, after my 2-month solo backpacking trip in Africa, I went straight to Turkey for a quick side trip before going home to Jonathan. So from Djibouti, I flew out to Istanbul and then to Gaziantep, Turkey.
I've been invited by Aynur, our good friend, and popular Turkish Journalist. We met at a press trip last year at Bodrum, Turkey. From then on, we became good friends and made sure that we will travel together. She arranged a wonderful private trip for me in Gaziantep together with another known Turkish TV presenter and Journalist, Ayce Bukulmeyen ❤
She prepared a wonderful itinerary for us and took us to the BEST places in town! The best part is, this Tummy Tickling Itinerary isn't all about eating! Aside from the best restaurants, we went to a lot of museums, historic places and we did a lot of workshops!! It was so much fun and was very informative. This is one of the best five days in my life!!! ❤
Gaziantep is a City in the Southeastern part of Turkey. It is a 90-minute flight from Istanbul, so it's very likely that you can get a cheap flight! (Less than 100$!)  And just so you know, there are only 8 Cities in the world which made it to UNESCO's list as a Creative Gastonomy City– AND GAZIANTEP IS ONE OF THEM!! So it is really special. Here,, gastronomy is synonymous with festivity, intercultural dialogue, and social cohesion. It is considered as the soul of Turkish Cuisine 🙂
So before sharing my Tummy Tickling Itinerary, I shall first talk about my #EatListInGaziantep 🙂
MY EAT LIST IN GAZIANTEP, TURKEY
I LOVE Turkish food! The food in Gaziantep is served in big portions, so make sure to have a buddy with you :p
1. Baklava– Baklava is a rich, sweet dessert pastry made of layers of filo filled with chopped nuts which are sweetened and held together with syrup or honey. It's a very popular dessert here, and it's really delicious. The best Baklava can be found in a store called Ayintap. That's what the locals are saying, and I definitely agree! It's really good I even bought 1 kilo to bring home. I would have bought more if I still had space in my luggage! :p (Address: Incilipinar Mh. Gazi Muhtar Pasa Blv. No:28 Sehitkamil)
2. Pistachio Cheesecake– One of my ultimate favorite!! This cheesecake is covered with A LOT of Pistachios topped with a scoop of velvety vanilla ice cream. Sounds good right? Trust me; it tastes even better! Try the one from Facetti Chocolates, so you'll know exactly what I'm raving about :p Try the other flavors too 🙂 (Address: Batıkent Mh. Adnan İnanıcı Cd. Güvenevler Sitesi No:25/27)
3. Kebap, Especially the Lamb Kebap– the Turkish lamb from Gaziantep is the best I've ever tasted in the entire country. Kebapci Halil Usta serves all kinds of kebap and of course, lamb kebap! Everything just melts in your mouth, and the flavor is very distinct and savory. This is the perfect place for all you meat lovers out there! (Address: Mithat pasa Mah.Ocukoglu Sokak No: 6)
4. Pistachio Coffee and Traditional Turkish Coffee– I don't drink coffee, but this one is an ultimate exception! This coffee is made of wild pistachios which taste like a unique cocoa with sunflower seeds. Add with milk, and it only gets better. The one from Traditional Tahmis Coffee House is my, personal fave! And have you heard about Turkish Coffee Fortune Telling? This is a Turkish thing where they 'read' your future from the leftover coffee grounds in the cup. Try looking it up online; it's very interesting 🙂 (Address: Kozluca Mah. Erzak Gecidi Eski Bugday Pazari No:39 | next to Tekke Camii)
5., Katmer– Katmer is a fried dough covered in chopped pistachio. The dough is ultra thin, and crispy. I love it! Make sure to order one in Orkide Pastaneleri. They have a very talented katmer chef. This place is perfect for European Breakfast too! The one from Katmerci Zekeriya Usta is also very popular too. (Address: Güvenevler Mh. Hoca Ahmet Yesevi Cd. No:10, Masal Parkı İçerisi, 27080 Şehitkamil; Cukur Mh. Korukcu Sok. B Hilmi Gecidi No: 16/C-D | Sahinbey)
6. A 5-Course Meal– At least once in your trip, treat yourself to a 5-course meal. Dinner by the castle sounds perfect, right? Everything in Gaziantep tastes really good, from the appetizer to the dessert! So head on to Hisvahan Restaurant and succumb into their exquisite food and fine ambiance!  (Address: Karagoz Mahallesi, Lale Pasa Caddesi No: 27)
7. Kunefe– Cumba serves different kinds of Kunefe and is definitely a must try! You can see the künefe being cooked and it's served in a large tray with enough portions for four people and generously topped with pistachio nuts. It's accompanied with a jug of milk and a plate of clotted cream, sliced bananas, and strawberries (Address: Emek Mahallesi, Ali Nadi Ünler Blv. 71/A, 27060 Şehitkamil)
8. International Cuisines- Being a culinary haven, they can cook all sorts of international cuisine. I tried their Asian Noodles and New York Cheesecake, and seriously, it tasted the same as if it was made there. Or maybe even better haha. So if you're craving for any kind of cuisine, you'll pretty much find it here too!
Just writing about all these food made me go hungry again. Hahaha. I guarantee all these food are delicious!! You'll spend so much time in a restaurant by waiting in line, waiting for your order to arrive and eating of course– so be patient. I'm telling you, it's worth the wait 🙂
So now that you know what to eat and where to get it, here's the Tummy Tickling Itinerary that I am talking about! Follow this, and I'm sure you'll experience the heart and soul of Gaziantep ❤
DAY 1
23:10 Arrival in Gaziantep
24:00 Transfer to Historical Bey Konagi Hotel and check-in (This hotel is just so beautiful!!)
DAY 2
09:45 Meeting in the lobby
10:00 Breakfast in Orkide Pastaneleri
12:00 Visit the Castle of Gaziantep (Admission is free), Emine Gogus Culinary Museum (1TL), Hamam Muzesi/Turkish Bath Museum (Admission is free), Hisvahan, Kutnu Design Store Copper Bazaar and have Turkish Coffee in Traditional Tahmis Coffee House
14:00 Lunch at Omer Usta
16:00 Back to the Hotel
20:00 Dinner at Hisvahan Restaurant
DAY 3
08:00 Breakfast in the Hotel
08:30 Meeting in the lobby
08:40 Baklava Workshop
10:15 Visit the Bey District, Toy Museum (1TL), Ataturk Memory House, and Kendirli Church
12:30 Workshop with Katmerci Zekeriya Usta
14:00 Lunch at Kebapci Halil Usta
09:00 Workshop at the Culinary Art Museum
20:00 Dinner at the Culinary Art Museum
DAY 4
10:30 Meet in the lobby
11:00 Visit Zeugma Museum (10 TL)
12:30 Lunch at Recep Usta
14:00 Have a coffee break in Traditional Tahmis Coffee House
15:30 Free time
19:30 Dinner at Bayazhan Restaurant
Day 5
07:00 Transfer to Gaziantep Airport
My only regret is that my trip was rather short. As you can see, Gaziantep isn't all about food. We went to the heart of Gaziantep by understanding its history through their historical landmarks and museums, and we got to know its beautiful soul by tasting their exquisite cuisines. Not only that, we learned a lot from the workshops too! We didn't only taste the Baklava, we've met the people doing it and how they do it–we've seen their passion and excellence.
There are a lot of Baklava Workshops in Gaziantep, so you'll definitely find the one for you! There are also various museums in Gaziantep, and I suggest you find one which best suits your interests.
By the way, don't ever leave this City without trying the Hammam in Naib Hamami! This is my 6th time in Turkey and every time I visit; I make sure to try at least one hammam. But the one I had here at Naib Hamami is awesome!!!! It is known to locals, and I must say that it is such an authentic experience! Best the thing is that it's cheap!!! You can get one for less than 10$! 🙂
An itinerary isn't complete without shopping too. So walk around the stalls in Bakircilar Carsisi, and you'll be awed by the way shopping transforms into a lovely experience. Here, you can buy silks, coffee, pistachios, coffee pots, kitchenwares, silverwares, handicrafts and all things Turkish which your family and friends will love. I bought so much here to bring home haha!! It was such a sight to see the copper masters do their craft of transforming anything copper into a handicraft, and see the shoemakers create leather shoes similar to the ones from the movie, Troy (Yes, those were made in Gaziantep!!)
I'll end this post with a quote from Ratatouille: 'This much I know, if you are what you eat, then I only want to eat the good stuff' I'm glad I found all the good stuff here in Gaziantep ❤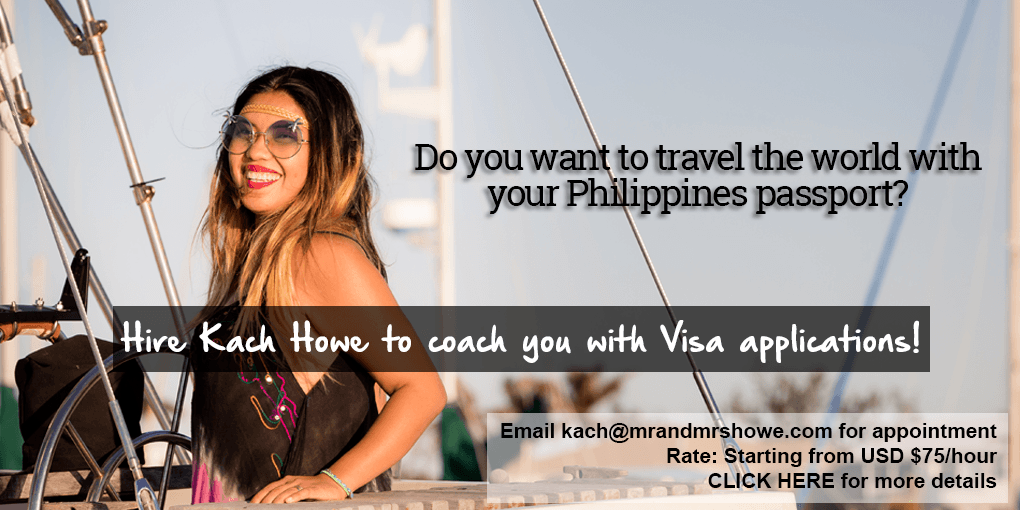 Are you on Pinterest? Pin these!