Travelling Around Europe: What's Changed for UK Citizens?
When was the last time you took an extended trip through Europe? Perhaps you managed to squeeze in a sun-seeking holiday to Spain, Greece, Cyprus, or somewhere similar in the latter half of summer 2021.
But as far as going on a road trip across continental Europe goes, or perhaps swapping the car or camper van for a classic Interrail adventure by train, or even hopping around Mediterranean islands and coasts on a cruise – you're probably talking two years, minimum.
Oh, how things have changed. That was then, this is now. Of course, COVID-19 happened, with all the fallout that has had for overseas travel. But way back in 2019, the UK was still part of the EU. That meant that Brits could roam around the other 26 member states, plus Switzerland, Norway, Iceland, and Liechtenstein, as an EU citizen – or in other words, with more or less complete freedom.
That is no longer the case. Since the Brexit transition period ended on December 31st, 2020, UK citizens have been treated not as quasi-domestic travelers across all EU nations, but as third-party foreign nationals, subject to similar rules and restrictions as the rest of the world.
So what exactly is different? If you're looking forward to reacquainting yourself with Europe's highways and byways again, you might understandably be concerned about what awaits you. But never fear – although some of the rules are slightly different, you won't run into any active attempts to keep you out just because of your passport. Given how important UK tourism is to many EU countries, just the opposite in fact.
Here's an overview of what you need to know about taking the European grand tour post-Brexit and post-COVID.
Getting in (and hanging around)
The first thing you will probably notice on arriving in Europe (if you fly, at any rate) is that you will no longer be able to use the EU/EEA passport lane. This may or may not involve more queuing – that really depends on where you arrive and what other flights have just touched down. You will also get your passport stamped, which is a novelty many people will enjoy.
What you won't have to do once you have had your passport stamped on arrival in one country is go through border control when crossing between EU and EEA members (that's Switzerland, Norway, Iceland, and Liechtenstein again). Or that's the theory, anyway.
The Schengen Zone established unrestricted travel throughout the EU for everyone, including foreign nationals once they have been approved for entry at one border. But national border controls were reimposed to halt the spread of COVID and are still in the process of being lifted. Depending on when and where you travel, you may have to go through land border checkpoints.
That is also the case if you want to travel into Croatia, Romania, and Bulgaria, which are EU members but not part of the Schengen Zone, and of course, if you want to head into adjacent non-EU countries like Ukraine, Serbia, or Turkey.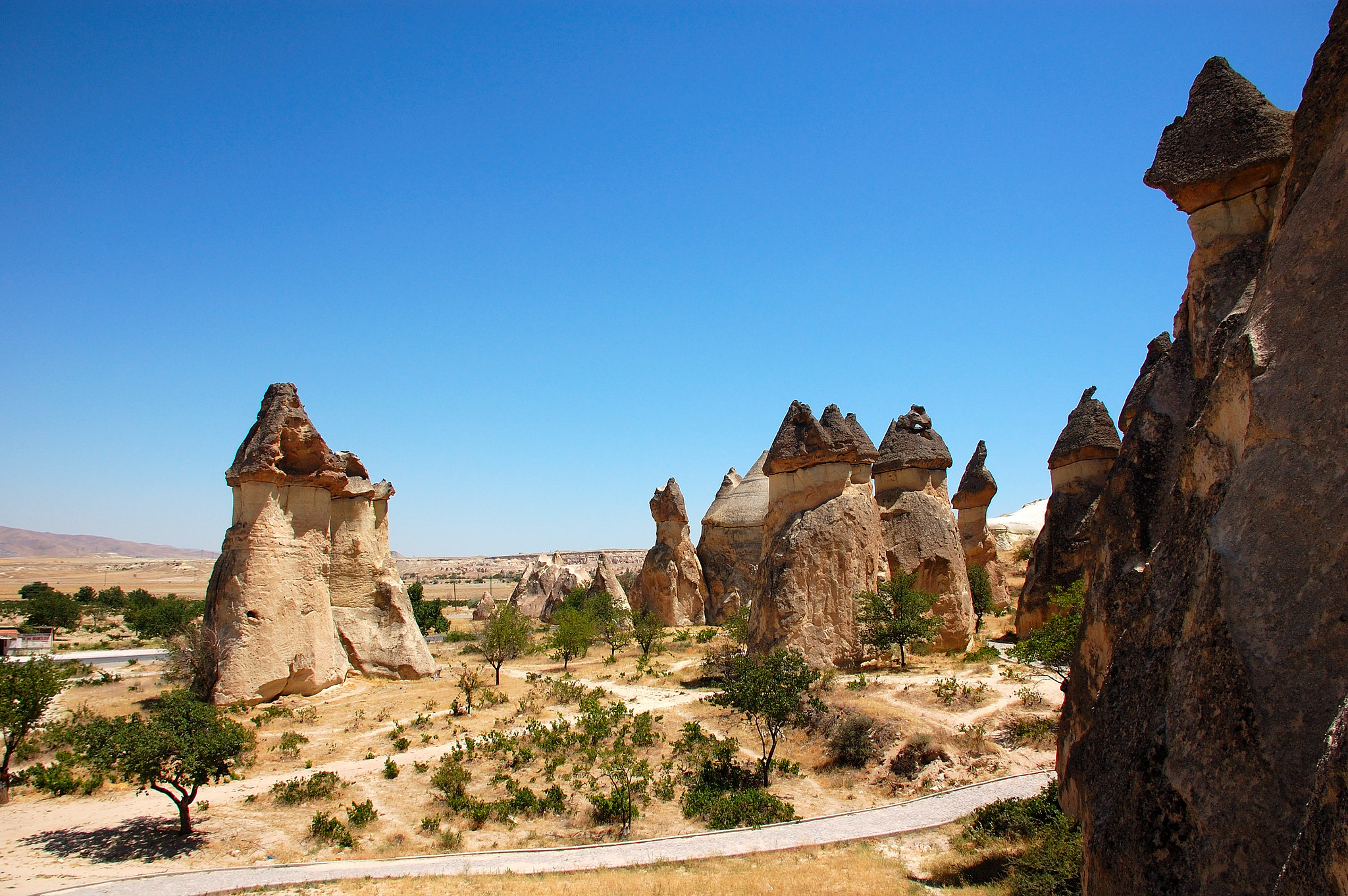 Another thing to be aware of is that UK citizens now only have to leave to remain in an EU country for 90 days within any 180 day period without having to apply for a visa. You will also have to apply for a visa if you intend to work while on your travels.
COVID rules differ from country to country
Because of the Schengen stuff, we've become used to treating the EU as one big lump where all the rules are the same (even if language, food, climate, and scenery definitely are not). But EU member states still have a lot more independence than a lot of people probably realize, and the way you are most likely to run into this is the way COVID-19 restrictions differ from country to country.
For example, don't assume you can simply hand your passport over at border control and you'll be allowed into any country, especially if you are unvaccinated. In Germany, for example, even fully vaccinated UK visitors are required to quarantine on arrival for a minimum of five days if you then test negative. That's because the UK is still considered a high-risk hotspot for COVID infections.
Most EU countries require visitors to take a PCR or antigen test prior to arrival whether they are vaccinated or not, with extra measures such as digital registration and quarantine if you are unvaccinated. Many countries will also accept proof of recovery (i.e. evidence that you have recently had COVID-19 but are no longer infectious) as evidence of immunity alongside a vaccination certificate.
Access to healthcare
For many years, UK travelers heading to Europe have relied on the European Health Insurance Card (EHIC) to access medical services while they are traveling. If you still have an EHIC, you can use it until it expires. After that, you will have to apply for a new Global Health Insurance Card (GHIC) to cover you for healthcare while you are abroad.
However, neither the EHIC nor the GHIC guarantees that you won't have to pay medical attention if you need it. They entitle you to free statutory healthcare as available to the citizens of the country you are in. Certainly compared to the standards of the NHS, not all healthcare in the EU is free. For example, in Austria, you have to pay a daily fee if you are admitted to a hospital for up to 28 days, while in Spain there is a lot of crossover between state and private healthcare provision, and you may well be asked to pay upfront.
While your EHIC/GHIC card won't get you out of paying such charges, having travel insurance means you can claim back anything you have to pay. That is why it is strongly advised to take out European travel insurance regardless of whether you have an EHIC/GHIC card or not. It will also give you handy protections against things like testing positive for COVID-19 before or during your trip, paying out on the cost of cancellations, or having to pay for accommodation to quarantine in.

Are you on Pinterest? Pin these!