7 Things To Do in Nauru [Best Places to Visit in Nauru]
Nauru is probably one of the most intriguing places I've ever heard of. For starters, it's not an easy place to get to as less than 500 tourists get to land on this island republic every year.
Another thing that made me more curious about Nauru itself is its size. Being just a little over 8 miles, it will probably take you less than a day to get to explore the whole island. This might make one wonder, what does Nauru have in store for me? To feed your curiosity, let me go and list some of the "must-dos" in this article which you'll read about in a few. Let me give you a quick rundown of some of the facts about Nauru in the meantime.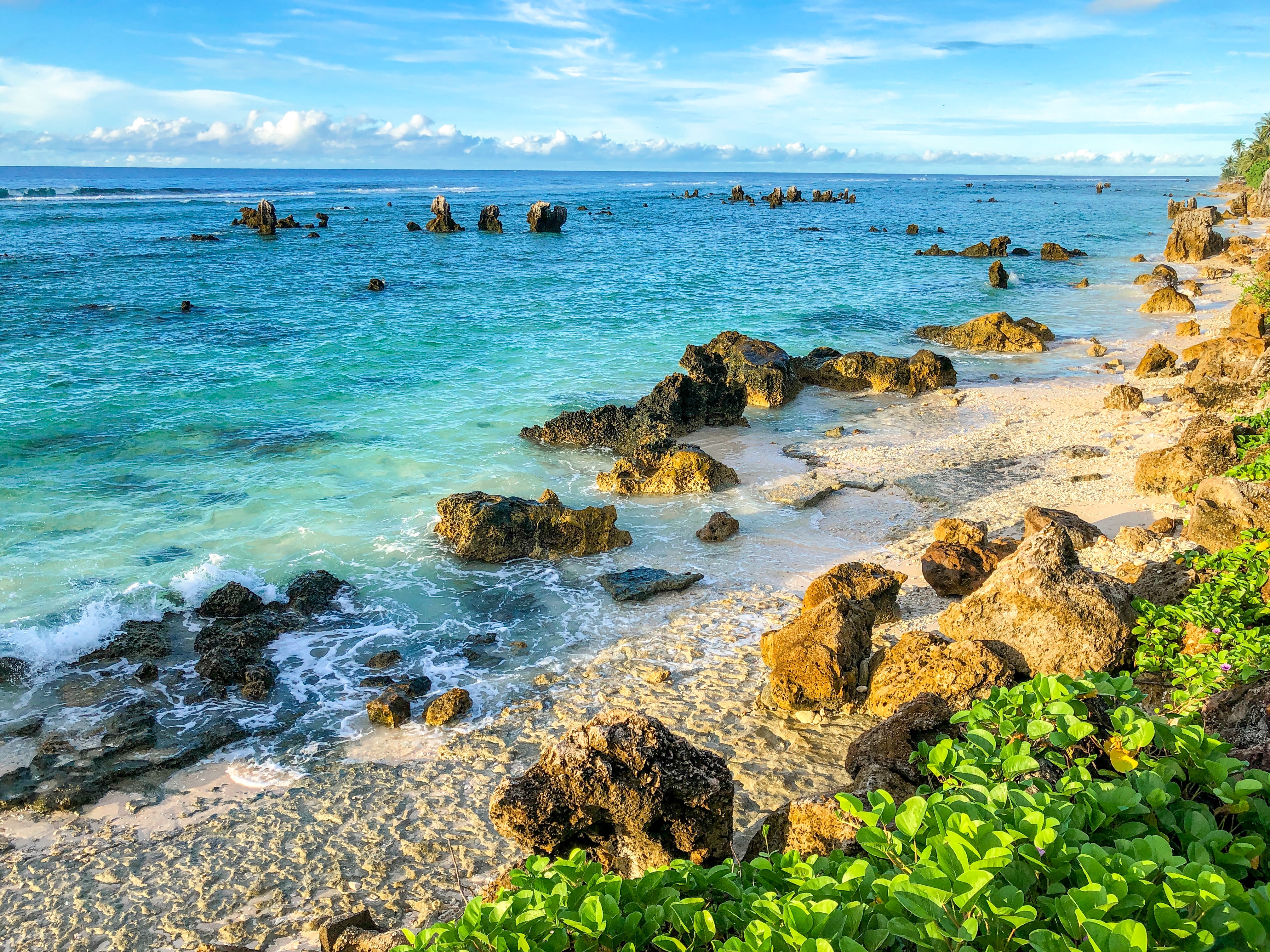 Nauru is an island in the South Pacific and is known as the smallest independent republic in the world since 1968. It was once the world's richest country, thanks to its natural phosphate reserves which supplied Australia with fertilizer. Years later, Nauru's phosphate resources have been exhausted, causing a dent on their economy until mining has been resumed once again in 2005. The government estimates their remaining phosphate deposits to last them for about 30 years.
Quite recently, it has made headlines for being the location of the Nauru Regional Processing Center where Australia sends off asylum-seekers attempting to reach their country by boat.  After being closed and reopened multiple times in almost 20 years, the detention center was finally declared clear in March 2019. Many of the detainees have been returned to their countries of origin and some were resettled in other countries like the United States.
Historically, Nauru is part of the British Commonwealth, and in fact, one of the first Westerners who discovered it was a British navigator in the 1700s. The Queen has also visited the island at some point, as it was part of her South Pacific tour in 1982. Currently, only about 10-15,000 people are calling this island their home which equates to less than 1% of the global population.
Popular Cities in Nauru
This might come as a surprise to some, but Nauru doesn't have cities. It is, however, divided into Constituencies and then further divided into districts.
Here are some of the most popular Constituencies on the island:
Yaren – This might be one of the smallest areas in the island, but Yaren is considered as the country's capital where most government offices are situated.
Anabar – This place, on the other hand, is the biggest area in Nauru. Anabar houses the Anibare Bay where most locals frequent for some surfing and swimming.
Meneng and Boe districts – This is where the only hotels in the country- Menen and Od-N Aiwo are located.
What You Should Do in Nauru
1. Explore the world's most interesting landing strip
View this post on Instagram
This might probably the first experience you will encounter upon landing on the island. Nauru's landing strip is literally on the road, and you'll have to take extra caution when crossing or else, you might get face to face with a landing 737!
2. Go for a drive around the island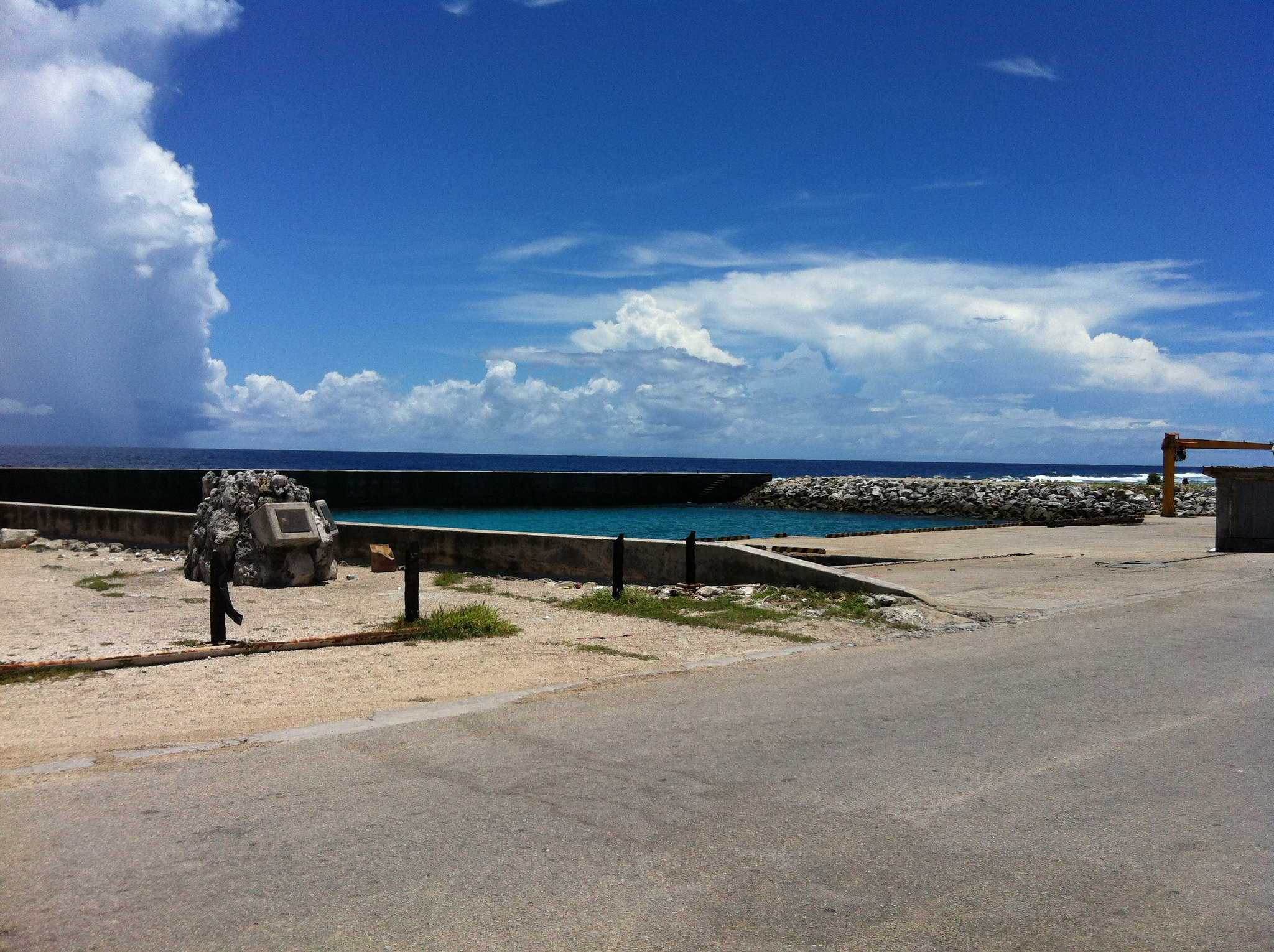 Just driving around Nauru is already an experience in itself. With its total size going just a little over 8 miles, you'll be able to explore the whole country well within a day!
To do so, you'll have to contact a ride-a-car service which you can get to know more by emailing the General Information Office at [email protected] or [email protected].
Just remember that they drive left-hand to avoid any traffic mishaps!
3. Get to the top of Nauru and have a bird's eye view of the island
Command Ridge is Nauru's highest point. If you want to see the entire country from above, you can go and pay it a visit near Aiwo and Buada districts.
The Command Ridge once played a part during World War II as a place where the Japanese stationed themselves. You'll still find some abandoned remnants of the war up there until this day.
4. Relax by the beaches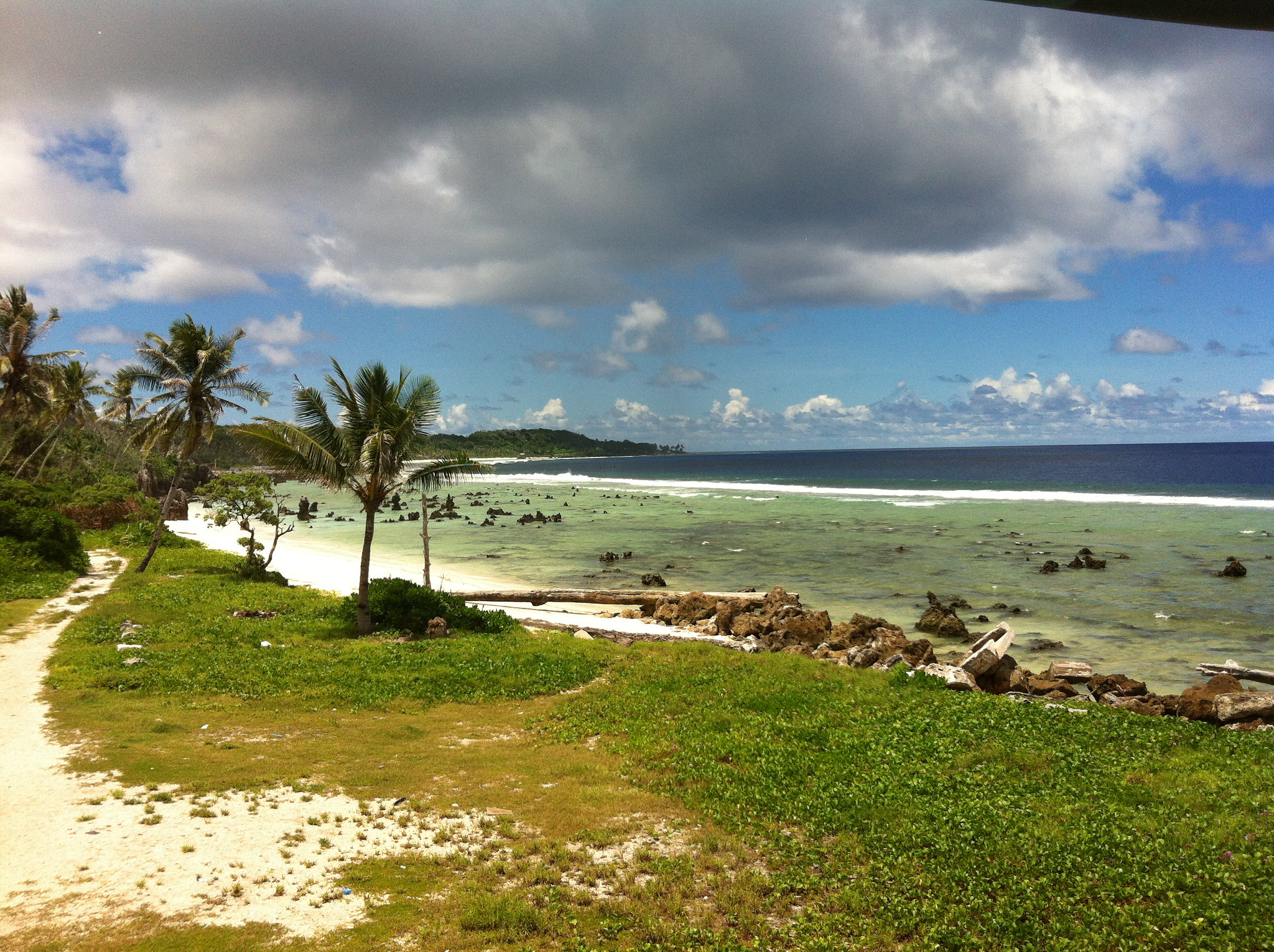 As an island, it's probably a given that Nauru is rich in beaches. Unfortunately, most of these beaches aren't suitable for swimming. Since the island is surrounded by coral reefs, there are some towering rock formations scattered around the island.
You can, however, still enjoy some relaxing time just hanging out by the beach, enjoying the natural sea breeze that comes in with the waves on a perfect day.
For the most beautiful view, hang out by Anibore Bay in Anabar!
5. Wade in the waters and refresh yourself
Of course, no visit to an island will be complete without some water action! There's a place near Od-N Aiwo where locals do some popular water sports such as jet skiing and surfing.
Swimmers can also take a dip at Anibare Harbour, a sort of giant swimming pool frequented by locals and visitors alike. Just remember to cover up when swimming by wearing shorts and a shirt on top of your usual swim gear (goes for both men and women). Locals can be pretty conservative when it comes to these things and wearing a bikini or trunks is not the norm out here!
6. Watch a game of Australian football
With its proximity to the country/continent, Nauru has also developed close ties with Australia and has adopted some of its customs like this famous sport.
You'll find the 12-team league battling it out at the field on Saturdays at the Linkbelt Oval Sports Field.
7. Get to know Yaren more
View this post on Instagram
Yaren isn't just the de facto capital of Nauru with government offices lining the streets. It's also where some of the most fascinating attractions in the country are located.
Moqua Caves, a series of tunnels near an underground lake called Moqua Well is a must-visit place in the country. The lake is the most important source of freshwater for the Nauruans.
You'll also find remnants of the old Japanese occupation around Yaren. Scattered around the district are old bunkers, guns and other things used by the military in World War II.
What You Should Know Before Visiting Nauru 
Probably one of the first things you should take note of before visiting Nauru is that it's not a destination for everyone. No, that's not because of what's on the island but rather, what you should go through before actually getting to the island!
Remember how it was previously mentioned that there are fewer than 500 visitors on the island? To give a more exact estimation, only around 200 visitors are coming in and out of the nation in a year.
This might be because 1. it takes some time to have your visa processed and; 2. tickets can get crazy expensive!
To apply for a visa, which unlike most countries', is a paper saying you're permitted to visit Nauru, you'll have to email the basic requirements (a filled out form, scanned copy of passport's details page, letter of employment stating the reason for your trip, accommodation details, confirmed round trip tickets) to the director of the immigration office at  [email protected], [email protected], and [email protected].
Once they get your information, they'll then give you instructions on how to process the payment amounting to 50 AUD. You'll have to send a scanned copy of the payment slip to them so they can go ahead and process your application. There's only one airline operating in Nauru, aptly called Nauru Airlines which only travels to and from selected destinations in the Pacific and Australia. Flights are also not always available and can go up to 800 AUD for a one-way ticket.
Of course, you might be curious if Nauru is safe for travelers. To answer that question, yes, it is safe to travel in Nauru as crimes rarely happen in the country. You must, however, be vigilant as there are a few cases of petty theft happening now and then. Stray dogs are also a big issue for tourists and locals alike, so be careful when walking around the island!
Australia's influence on the country is quite big, so you'll find most people speaking in English out here. Aside from English, they also speak Nauruan, a Pacific language that doesn't sound like the ones their neighboring island speak! Even their economy runs in Australian Dollar (AUD) so before heading out to the island, have your money exchanged in this currency to avoid payment problems (there aren't a lot of exchange counters on the island). They also accept credit cards in a few establishments and has ATMs in some areas, but there are instances where the machines run out of money.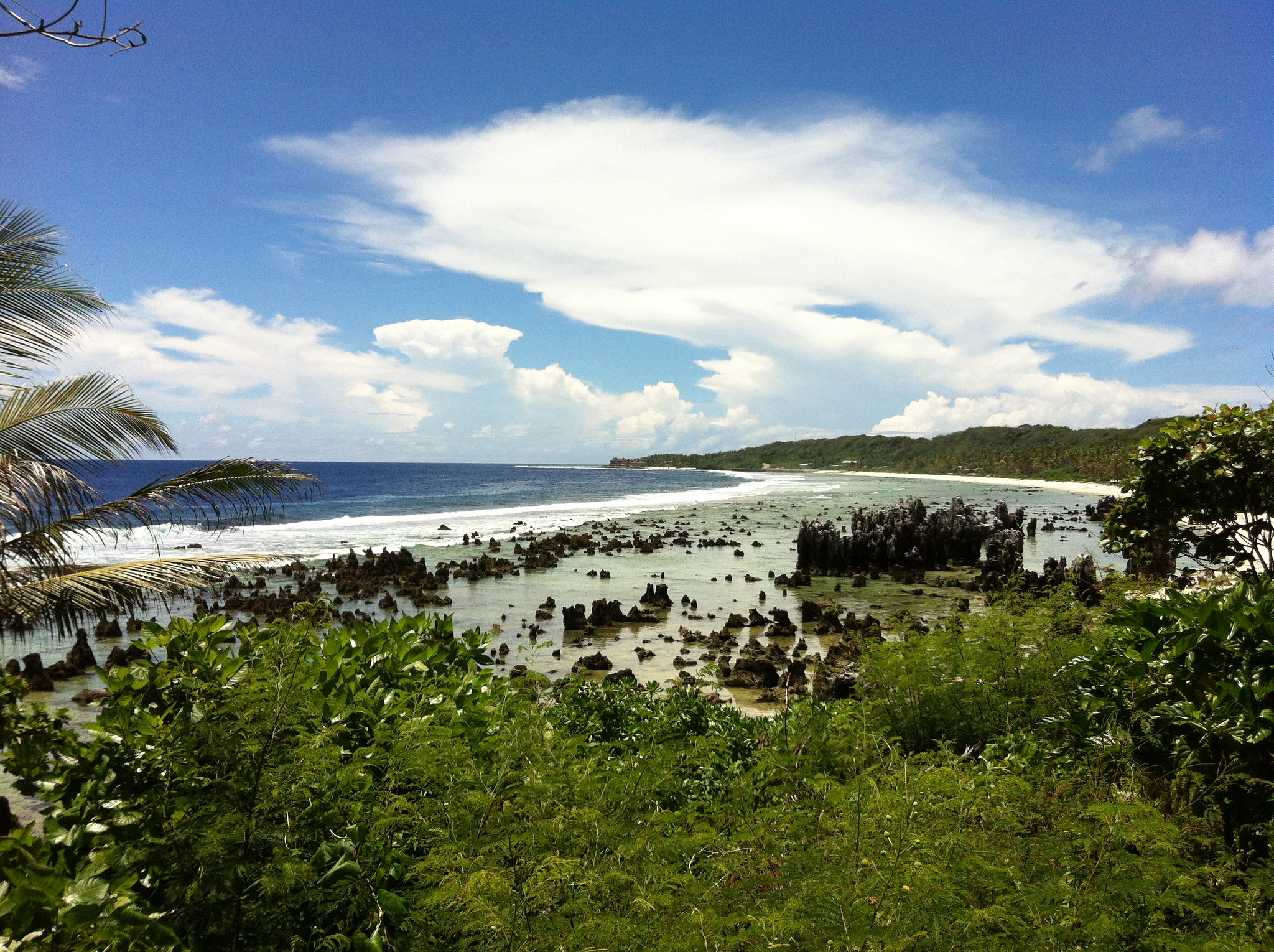 Visit Nauru during its dry seasons from March to October so you can get a good view of the whole island. Wear summer clothing as it can be quite hot on the island for most of the year, especially if you're not used to the tropical climate. If you're looking for a place to relax and detach yourself from the hustle and bustle of the city, Nauru might be the perfect destination for you.

Are you on Pinterest? Pin these!