10 Things To Do in Göreme, Cappadocia, Turkey [with Suggested Tours]
Are you planning to travel to Göreme, Cappadocia, Turkey, soon? Read our tips below on the things to do in Göreme, Cappadocia, with suggested tours.
Göreme, Cappadocia is a famous town in Turkey one should not miss when visiting the country. The Göreme National Park and the Rock Sites of Cappadocia has been on the UNESCO World Heritage list since 1985. With fairy chimneys, hot air balloon rides, and cave suites, you would surely have a memorable trip. Do you have an expired visa? Renewing your expired Turkey eVisa is simple. Explore Goreme!
Read our article below and do everything on our list!

List of Things to do in Göreme, Cappadocia, Turkey
1. Ride in a Hot Air Balloon
One of the best and memorable things to do in Goreme, Cappadocia, is to experience a Hot Air Balloon Ride. Taking pictures with those flying up in the air is not enough; you should hop on and getting a bird's eye view of the town. Flights are usually in the early morning, so you would experience one of the best sunrises of your life!
Suggested Tour: Cappadocia Hot Air Balloon and Tour
The Goreme Open Air Museum is another thing on our list of things to do in Goreme. There are cave churches, fresco paintings, rock settlements, chimneys, and many more. You would be in awe of such a magnificent landscape with so much history in one place.
Suggested Tour: Goreme Open Air Museum
Visit the exquisite churches all over Goreme. You could see most churches in the Open Air Museum like the Dark Church or Karanlik Kilise, Carikli Church, Tokali Kilise, and Elmali Church. There are also Churches outside the museum, like the Durmus Kadir and Yusuf Koc, which were built in the 6th and 11th centuries, respectively. These are pretty historic built on caves with gorgeous frescos or architecture.
Suggested Tour: Cappadocia: Full-Day Private Tour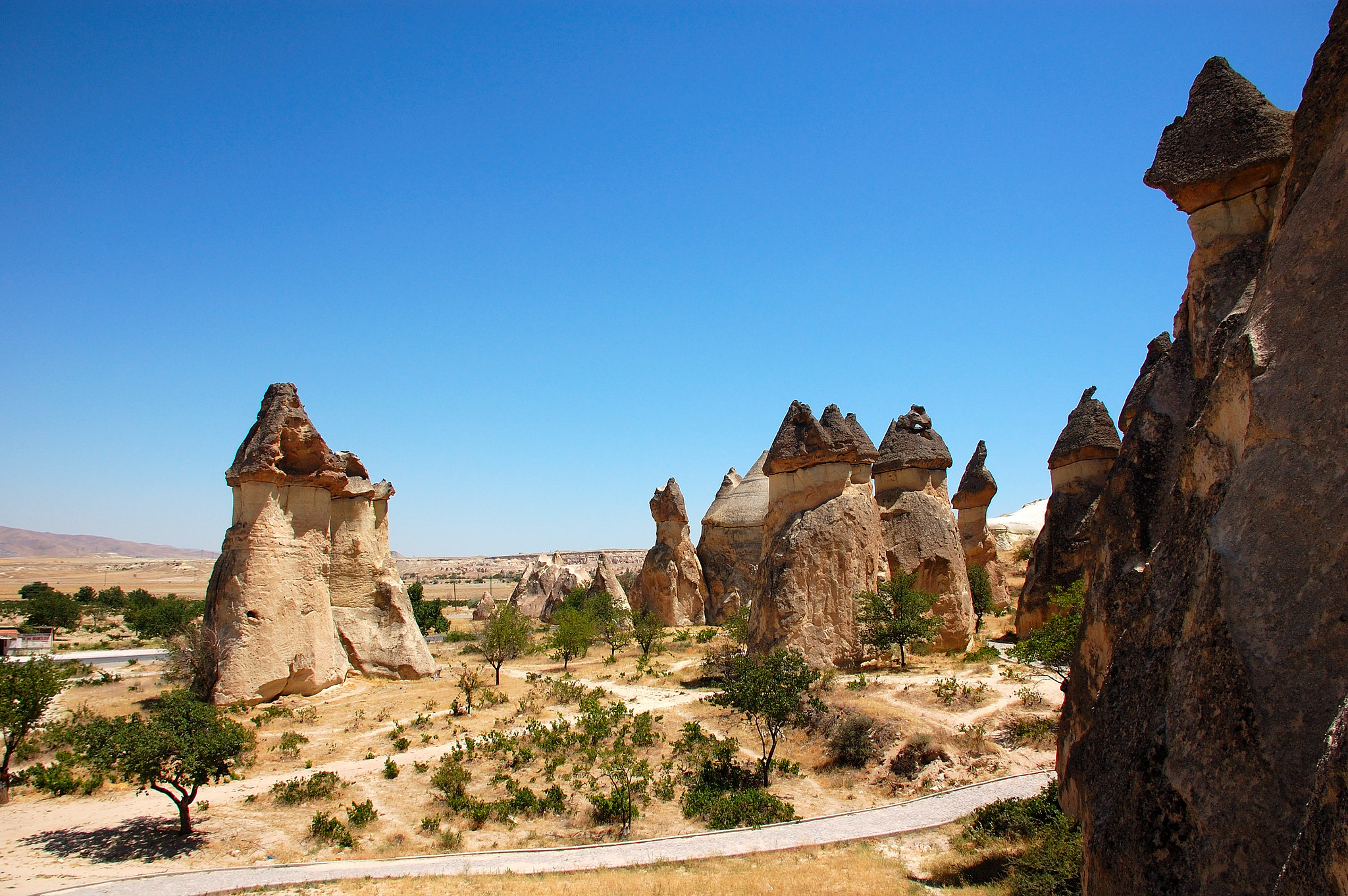 Pasabag or Monk's Valley is filled with fairy chimneys formed of a cap, neck, and supporting body made due to volcanic activity and erosion. This natural wonder feels like fairies really made it as it is quite striking. Another historical point about these is that monks hollowed out some chimneys to hide here to distance themselves from the world.
Suggested Tour: Pasabag 
If you want to see an amazing view of Goreme, then hike to Sunset View Point. It will offer you a panoramic view of this charming town. If you wish to see the balloons flying over the town, come in the morning. Should you want to vast over it without the balloons, come during sunset. It's an easy hike, so don't worry!
Suggested Tour: Cappadocia ATV Tours 
Photo by Albert Yi CC BY 2.0Kebab is one of the most beloved Turkish dishes. However, the ones in this region are quite special. The Testi Kebab or Pottery Kebab is a stew that's baked inside a clay pot. Sounds common? But wait, it's not yet done – the pot is then cracked opened on your table. Enjoy this tasty dish while it's hot!
Near the Uchisar Castle and town is the Pigeon Valley. It's actually named Pigeons because many live here, so buy some feeds and give them food. What's more wonderful about this place is the spectacular view. It's something you should not miss when in Cappadocia!
Suggested Tour: Cappadocia: Small-Group Oasis of Cappadocia Tour
Near Goreme is another town, Derinkuyu. You should get a day trip from here and see Kaymakli or Derinkuyu Underground City. Both are ancient cities built underground. There's not much difference, though, but Kamakli is wider and has an entrance and exit, while at Derinkuyu only one way to go in and out. It's a great place to get a glimpse of what it's like to live below.
Suggested Tour: Kaymakli Underground City
Photo by David Yerga CC BY-NC 2.0

View this post on Instagram
Support local and shop some goodies and crafts made by the natives! You could buy some trinkets, Turkish delights, or even handmade clothing. Turkeys and Pottery are also amazing here but could be bulky. In case you want a gem, they also sell Onyx.
10. Sleep in a Cave
Since Goreme is a town full of rock formations and caves, you should experience sleeping in one, too! Rather than a typical hotel or hostel, feel like you live in ancient times as you enjoy sleeping in a cave. Don't worry; there'll be beds and bathrooms, too. However, the walls and dwellings are in there.
11. Find accommodation in Goreme Cappadocia, Turkey
Where to stay in Göreme, Cappadocia, Turkey
Budget Hotel
Boasting a terrace overlooking fairy chimney rock formations, The Dorm Cave By Travellers has an authentic structure. The Dorm Cave By Travellers features hand-carved cave dorm rooms with stone walls. There are shared sleeping and bathroom facilities. Traditionally decorated rooms with private bathrooms are also available.
Price: Starts at USD 19 for a Standard Double Room for two
Luxury Hotel
Situated in Goreme, 2.7 km from Goreme Open-Air Museum and 2.8 km from Dark Church, Arinna Cappadocia features accommodation with free WiFi and a garden. The hotel offers a terrace with panoramic views of hot air balloons and fairy chimneys. Fitted with a patio, the units offer air conditioning and feature a flat-screen TV and a private bathroom with a shower and a hairdryer.
Price: Starts at USD 108 for a Deluxe Cave Room for two
How to go to Goreme, Cappadocia, Turkey
By Air: The nearest airport is the Nevşehir Kapadokya Airport (NAV). There are regular domestic flights from Istanbul, Ankara, Antalya to this airport. From the airport, you can ride a shuttle bus. It would take about 40 minutes.
Another airport in Cappadocia is Kayseri Erkilet Airport (ASR). Aside from domestic flights, there are also flights from Belgium and Germany. There are also seasonal flights from Poland, Austria, and the Netherlands. You can catch a shuttle bus at the airport or the central bus station to Goreme. It could take an hour.
From Istanbul, Turkey: It's pretty far, so flying is highly recommended. In case you want a land trip, then you can ride a train from Istanbul to Ankara. It would take about 3.5 to 4 hours. So your travel time would be about 8 hours to Goreme.
From Ankara, Turkey: Go to the Ankara Bus Station and ride a bus for Goreme. It would take about 4 hours.

About the Writer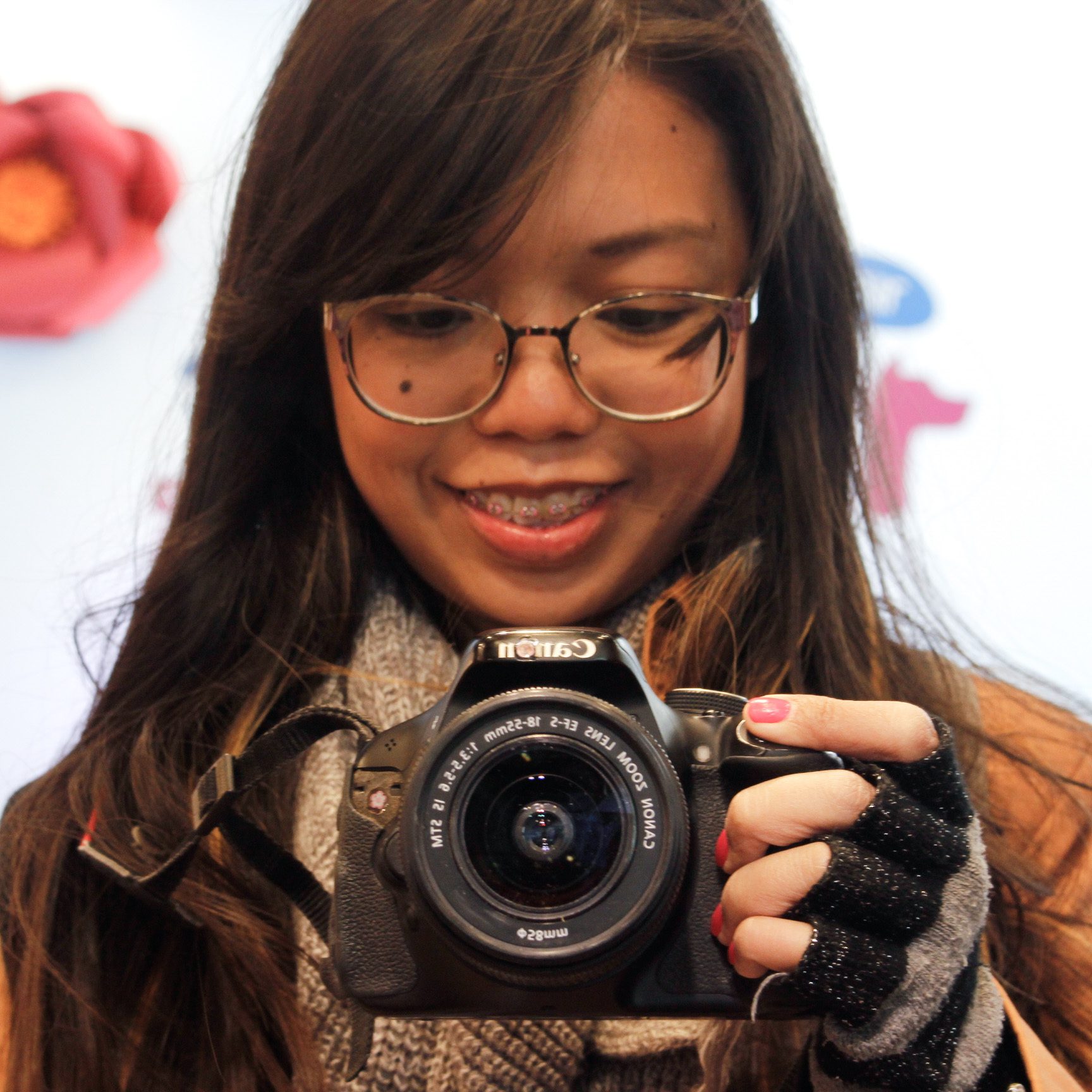 Hey, I'm Lyza! I once was a person who just imagined going to places "one day" but decided to pursue my dreams. My first travel abroad was in Japan, solo, last 2018, and fell in love with the journey since. I aim to visit 10 countries before turning 30 and 2 new places in the Philippines every year. Besides traveling, I love organizing trips, taking pictures, reading, and making new friends. Follow my adventures through my Instagram.

Are you on Pinterest? Pin these!