15 Things to do in Dinard, France
Are you planning to travel to Dinard, France soon?  Read our tips below on the things to do in Dinard with suggested tours!
Dinard is a commune located in the northwestern part of France. Because of its lovely beaches and mild climate, it became a perfect destination for people who are seeking for a great vacation.
But not only that, but you would also find awesome restaurants and luxurious hotels that would complete your dream holiday getaway. Now let's all discover what Dinard, France has for tourists!
15 Things to do in Dinard, France
1. Promenade du Clair de Lune
Take a romantic walk, watch the sunset, look at the stars, admire the beauty of the ocean. You can do all that in Promenade du Clair de Lune. Either you're with your partner, friends or family, it is all possible. Walking can never be this awesome when you're in this place. 
2. Plage de l'Ecluse
A lovely sandy beach that's perfect for a family getaway. With the beautiful view of St. Malo from this beach, you'd surely enjoy your stay here. It is clean and huge, there are a lot of facilities that tourists would benefit from. Pack your things and bring your family here for a memorable trip!
3. Villa Les Roches Brunes
Villa Les Roches Brunes is located at the tip of Malouine that makes this place a great spot to see amazing panoramic views. This villa is home to various exhibitions. Such a perfect place for your holiday getaway.
4. Breizh Escape
My personal favorite! This will surely get you excited and thrilled at the same time. An escape game ideal with your friends or family! You have to solve puzzles in a limited time (for about 30 mins to 1 hour). If you couldn't, you'd fail to escape, but don't worry as they would still open the door for you. But the feeling of solving all the puzzles are really fulfilling, right? So take the challenge and bring your squad here!
5. Sentier des douaniers
It is a lovely walk from Trestraou beach to Ploumanach. Experience the great feeling of walking along the pink granite coast that was formed a million years ago. Take great pictures and create good memories while strolling in this wonderful place.
6. Dinard Street Market
A great market that's worth your visit. There are various items like clothes, food, homeware and a lot more. The area is also clean, a lot of fun and entertaining things to do. Prepare to make a list so you won't forget anything to buy as this market offers a lot.
7. Eglise Anglicane Saint Bartholomew
A simple and normal church on the outside, but when you get inside, you'll be amazed by how colorful the church is. With its simplicity and serene atmosphere, you'd really find peacefulness when you go to this wonderful church.
8. Barrage de la Rance
This is not just an ordinary bridge. It is the power source of electricity and was built in the 1960s. This bridge is a perfect example of great engineering. If ever you're passing through this bridge, stop by for a moment and discover how it works. 
9. Pointe du Moulinet
Great views will welcome you as you stroll in Pointe du  Moulinet. See the beautiful ocean and gorgeous gardens while walking. Don't forget to bring your camera with you as the things that you will see are very picturesque. 
10. Les Halles et le Marche
A place that contains various local products. A good place for people who want to buy fresh food like meat, vegetables,  bread, seafood and a lot more. With a lot of items to choose from, you would really spend a long time looking for the best one that you need.
11. Parc de Port Breton
This 23-hectare park has a manor house, ocean views, a rose garden, wildlife & more. Kids would definitely enjoy staying here, but of course, adults too! The place is really beautiful and relaxing.
12. Plage de Saint-Enogat
A wonderful beach perfect for your summer getaway! There are also nearby cafes wherein you can buy any drink that you like while strolling on this beach.
13. Statue d'Alfred Hitchcock
It is a great statue of a famous filmmaker Alfred Hitchcock. This statue is gorgeous that it can be a perfect subject for photography.
14. Chemin de Ronde
With a stunning view of nature and magnificent architecture of the building, you really can't go wrong in this place. Have a nice walk along the coast with stunning views of the sea and the villas that border this path. You can take nice pictures too.
15. Notre Dame d'Emeraude de Dinard
Dinar and the main cathedral of the city create a full sense of frozen time. Slow rhythm, gray Gothic and bright flowers, ocean air – something that will never be forgotten. A person who enjoys visiting old churches might like going here.
16. Find accommodation in Dinard, France
How to go to Gran Canaria, Spain from the UK
Via Ryanair: (one way)
*From London Stansted to Dinard, France
Ticket Price usually starts at £12.99
* Prices are subject to change. You can visit Skyscanner for more details about the ticket prices.

About the Writer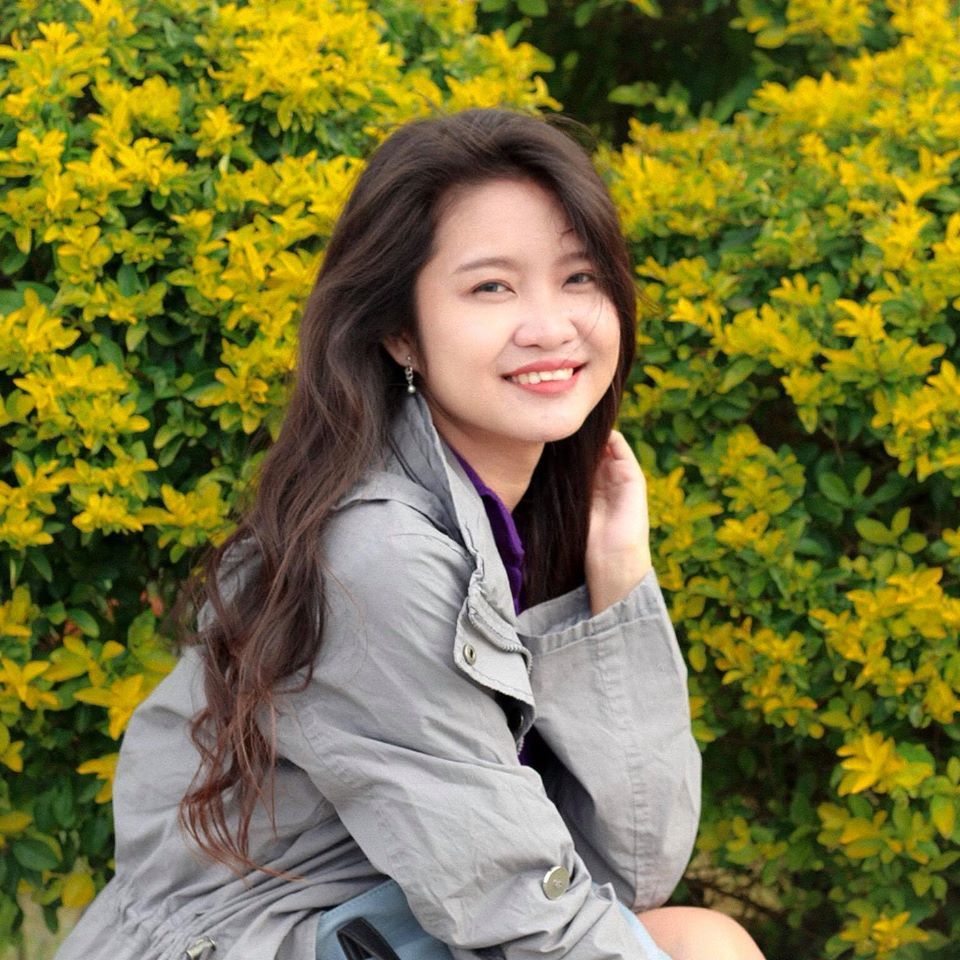 Hi there! I'm Fatima. My first major travel was in 2016 in the beautiful city of Cebu. After that, I got interested in traveling. Now I enjoy learning languages and other country's cultures. My goal is to visit at least one country each year and to share my experiences with other people through writing or blogging. Witness my journey by following me on Instagram.