10 Things To Do In Ilocos Norte, Philippines [With Sample 3 Day Itinerary]
If you have read my Ilocos Sur Itinerary, then don't forget to pair it with a trip to the north. Here's our travel guide with things to do Ilocos Norte, Philippines. With the many fascinating spots like Pagudpud, Paoay, and Bangui, you'll be filled with awe in this beautiful province.
Last 2019, my parents and I booked a flight from Cebu to Clark for our travel to Region 1. From Dau Terminal, we got on a bus to Vigan then we were off to Laoag. Read awesome things you could do, how to go there as well as a sample itinerary if you want to travel here, too!
Things to Do In Ilocos Norte
1. Be Amazed by the Windmills
One of the most iconic things you should not miss in Ilocos Norte is the Bangui Wind Farm. You will be amazed at how enormous these wind turbines are. About 20 units are stretching along the beach of Bangui Bay. However, as you travel along Ilocos Norte, you could see much more. The state of the art turbines can carry about 1650 KW of electricity!
2. Sand Board!
One of my favorite experiences in Paoay is sandboarding in Paoay Sand Dunes. This is also a place where movies like "Himala" and the "Bagani" series was filmed. Ride a 4×4 ATV and brave the high and fun dunes. Get ready to fall and get dirty! I did on the more elevated spot for Sand Boarding!
3. Check out the Churches!
There are many historical churches in Ilocos Norte. One is the Paoay Church that is known as the "Earthquake Baroque Church in the Philippines" and built in the 1700s. Another one is the Bacarra church that has a domeless bell tower built in the 1700s, too!
4. Walk to see the Rock Formation
On the coast of Burgos in front of Bangui Bay is the Kapurpurawan Rock Formation. The structures are purely nature-made and beautiful. I walked this under the scorching heat of the sun; most prefer to ride horses. It's a bit of a long journey from the top to the rocks, so prepare water or buy ice candy as you go back.
5. Dip in the waters!
Go to the Blue Lagoon of Pagudpud or the "Boracay of the North," and take a dip. There are many resorts nearby, so you'll surely a night here. It doesn't have as many tourists as other destinations so that you could enjoy the beach for yourself. Try the zip line down, too!
6. Visit the Malacañang of the North
Ilocos Norte was the home province of former President Ferdinand Marcos. So, he had built an official residence for his family in Paoay. This two-story mansion has gorgeous views you would enjoy. Now, this became a museum. You can see their rooms as well as his office and know a slight history.
7. Climb to the Cape Bojeador Lighthouse
Want a fantastic view of Ilocos Norte? Well, go to Burgos and see the view of the province through the lighthouse. This was made during the Spanish occupation and lit in 1892. I suggest riding a tricycle to the top as you need to climb stairs to the lighthouse still. You'll need to save energy for your adventures!
8. Witness how people make Salt
In Pasuquin, you will witness how people make Salt from water. The process is called Asgana, and you'll see them boiling saline water. It's exciting and will make you curious. It's also lovely if you tip the workers so they could have some snacks!
9. Take a picture at Patapat Bridge
Do you want to go to Region 2? Well, go through the Patapat Viaduct in Ilocos Norte, and you'll be in Region 2 in no time. This bridge is the fifth-longest in the country. It's not only long, but the views are also gorgeous! Cross with caution!
10. Food-trip!
Don't miss authentic local cuisines when you travel to another place. Try their Pinakbet, Empanada, and Bagnet. But also some Dragon Fruit as there's a farm in Ilocos Norte. You'll love it here, especially if you're a foodie!
Ilocos Norte Itinerary
Here's our Ilocos Norte Itinerary, you can enjoy it on a day and a half or two.
Day 1 in Ilocos Norte
Morning
Travel from Vigan to Laoag
Afternoon
Arrival at Laoag
Malacañang of the North (PHP 30)
Paoay Church
Paoay Sand Dunes (PHP 1,500 per ride)
We got on a bus from Vigan to Laoag, and travel time was about 2 hours. Since it was super-hot in the afternoon, we traveled at about 3 or 4 PM.
Day 2 in Ilocos Norte
Morning
Laoag City Sign
Ilocos Norte Provincial Capitol
Salt-Making (PHP 20 donation)
Cape Bojeador Lighthouse (PHP 10 tricycle + 10 entrance)
Kapurpurawan Rock Formation (PHP 20)
Bangui Windmill
Patapat Bridge
Afternoon / Evening
Pagudpud Blue Lagoon
Day 3 in Ilocos Norte
Morning
Bacarra Church
Travel Back to Clark
How to Go to Ilocos Norte
From Manila by Bus
You can ride a bus from Manila. Popular buses are Partas Bus in Cubao, Florida Bus in Sampaloc, and Fariñas bus. There are a few trips in the morning as early as 6:00 AM, but most are at night. It will cost at least 700.
Travel time is about 10 to 12 hours, especially if it's traffic. P.S. If you are flying to Clark, you can wait for buses in Dau Bus Terminal.
From Manila by Car
Should you have a private car, you'll most likely pass by the North Luzon Expressway and MacArthur Highway. You can use google maps. However, it's better to drive midnight as there is less traffic. It's going to be along the trip, so better have an extra driver or at least stop at some cities.
By Plane
There are direct flights from NAIA to Laoag, Ilocos Norte. Travel time is 1 hour and 10 minutes. It's expensive, but it will save you a lot of time. It's preferred if you are not good with long-distance travel.
Where to Stay in Ilocos Norte
If you want to stay near the Blue Lagoon, Hannah's Beach Resort offers the best view. There are a pool and some characters by the beach which you will enjoy taking pictures with.
Located in the city center in Laoag and also near the beach in Fort Ilocandia. The hotel is so big; you'll think you're staying in your private mansion. There are also facilities like Swimming Pool, Bars, Gym, and more.
Located in the City Proper, hotel Asuncion is excellent for those on a budget. It's near a hospital, supermarket, restaurants, and tourist attractions. The rooms are spacious, and they serve free breakfast!
Where to Eat in Ilocos Norte
One of the best restaurants in Laoag is Cuisine De Iloco. Taste authentic Ilocano and Filipino food in this restaurant! Try Ilocano Express, Poque-Poque, and Bagnet. There are also delicacies for sale in this place.
Saramsan Ylocano Restaurant and Bar
This house turned restaurant also serves authentic Ilocano Dishes. "Saramsan" means informal dining in Ilocano, surely you'll feel at home and go home full after a tasty lunch or dinner here! The diners are always satisfied with their orders!
If you want Ilocano cuisine and delicious deserts, La Preciosa is where to go. Their carrot cake is a must-eat when you visit here. The ambiance of the restaurant is impressive, too! You'll love the coziness here.
I hope you find this Ilocos Norte Itinerary useful for your travels to Region I. There are many historical and natural attractions in this place so that you would enjoy it. You won't regret coming to this place, I promise! Happy Travels!

Are you on Pinterest? Pin these!

About the Writer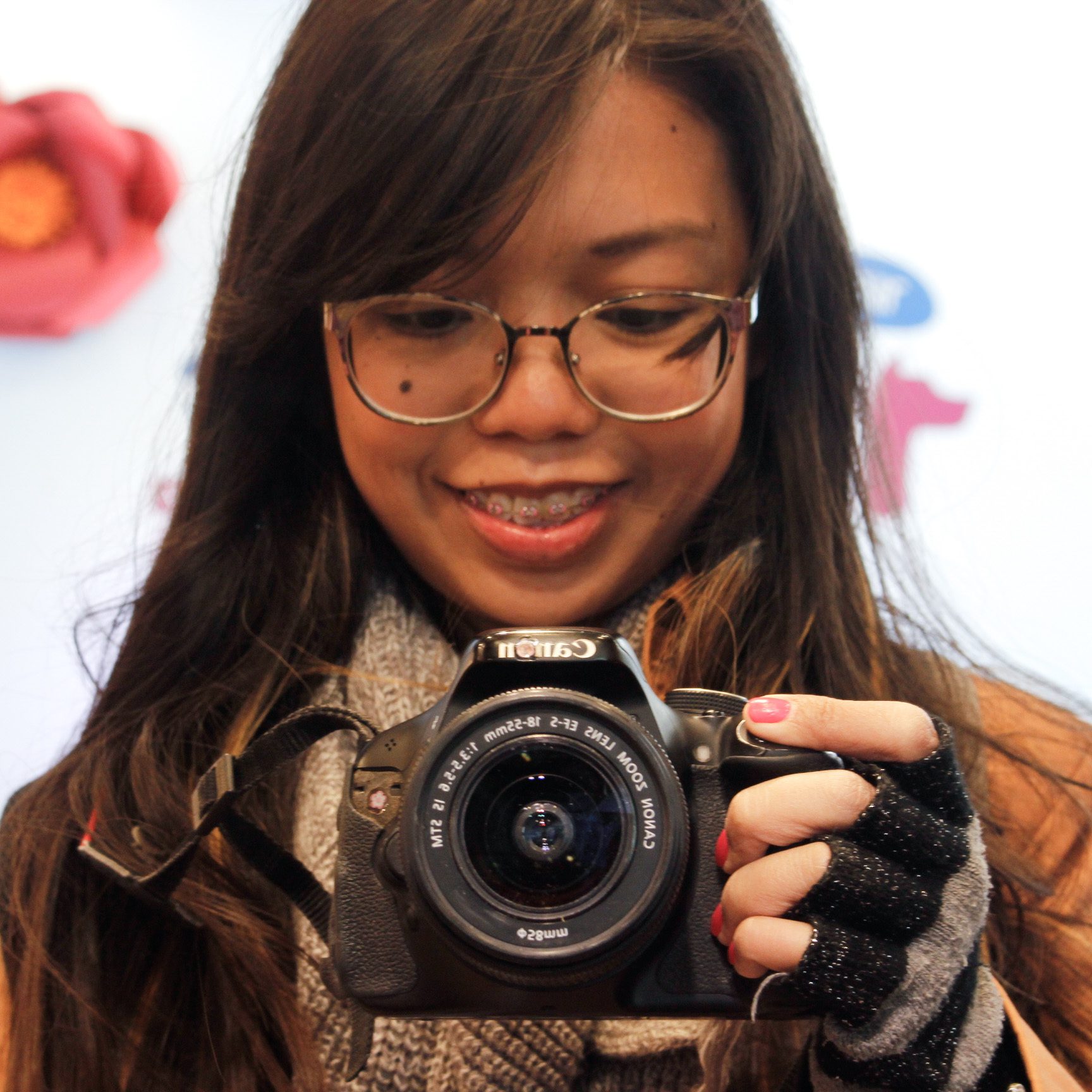 Hey, I'm Lyza! I once was a person who just imagined going to places "one day" but decided to pursue my dreams. My first travel abroad was in Japan, solo, last 2018, and fell in love with the journey since. I'm aiming to visit 10 countries before turning 30 and 2 new places in the Philippines every year. Besides traveling, I love organizing trips, photography, reading, and making new friends. Follow my adventures through my Instagram.